True Multichannel Flexibility
Built as a multichannel selling solution from the ground up, Sellbrite is flexible enough to fit your business without custom setup or integrations, yet robust enough to offer the channel-specific features you expect.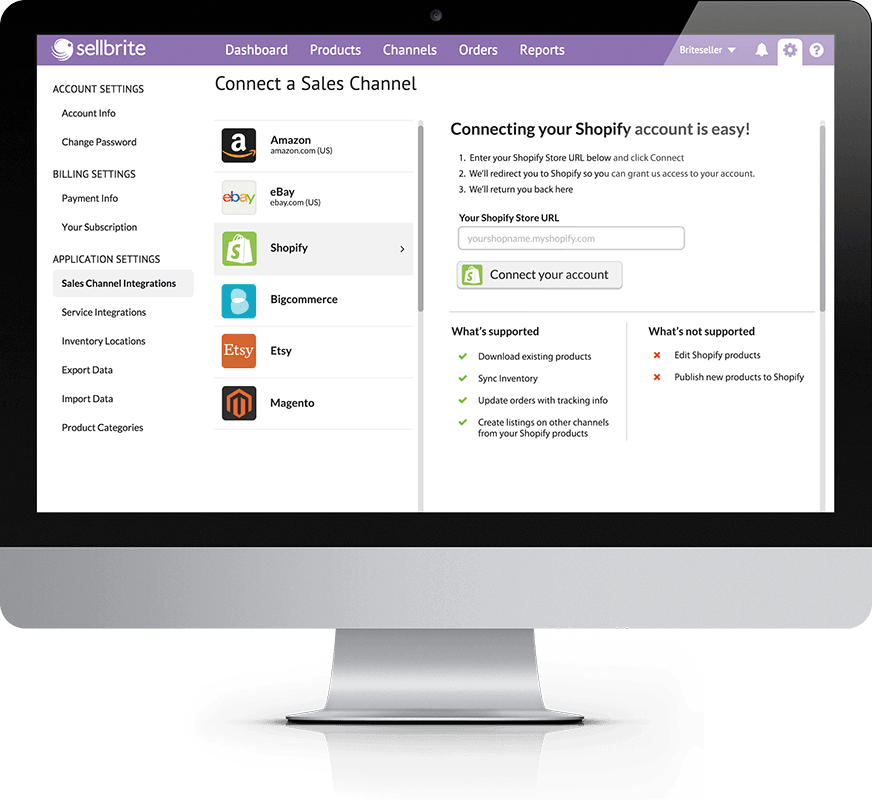 ---
End-to-End Functionality
Sellbrite allows you to leverage the full potential of each channel. Create listings, control inventory, manage and fulfill orders, and run reports. Stop using a patchwork of solutions to manage your multichannel business.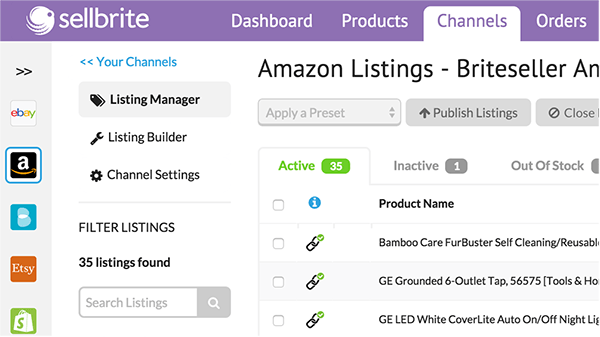 ---
Deep Integration
Take advantage of even the smallest features you've come to expect from your sales channels. From eBay listing settings to Amazon search keywords to Etsy shipping profiles, Sellbrite handles them all.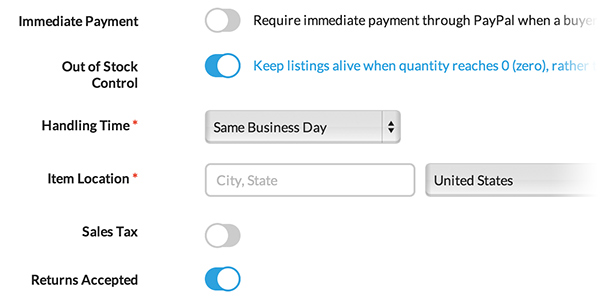 ---
Multiple Accounts
Selling on 4 Amazon accounts, 3 eBay stores, and 2 Bigcommerce stores? No problem, you'll only need one Sellbrite account for that. Stop pulling your hair out, and start expanding your business to more channels.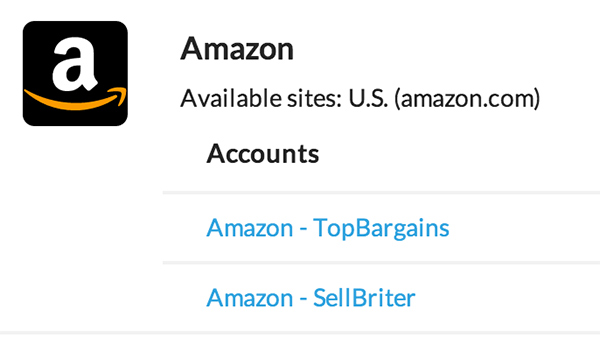 ---
Channel Flexibility
Add and remove channels in seconds. One-click authentication makes the process seamless and intuitive, so you can get back to working on the things that matter.