Create & Publish Listings
List your products from one catalog on all the marketplaces in bulk or individually. Powerful multichannel listing software from Sellbrite helps you expand your business, quickly and easily.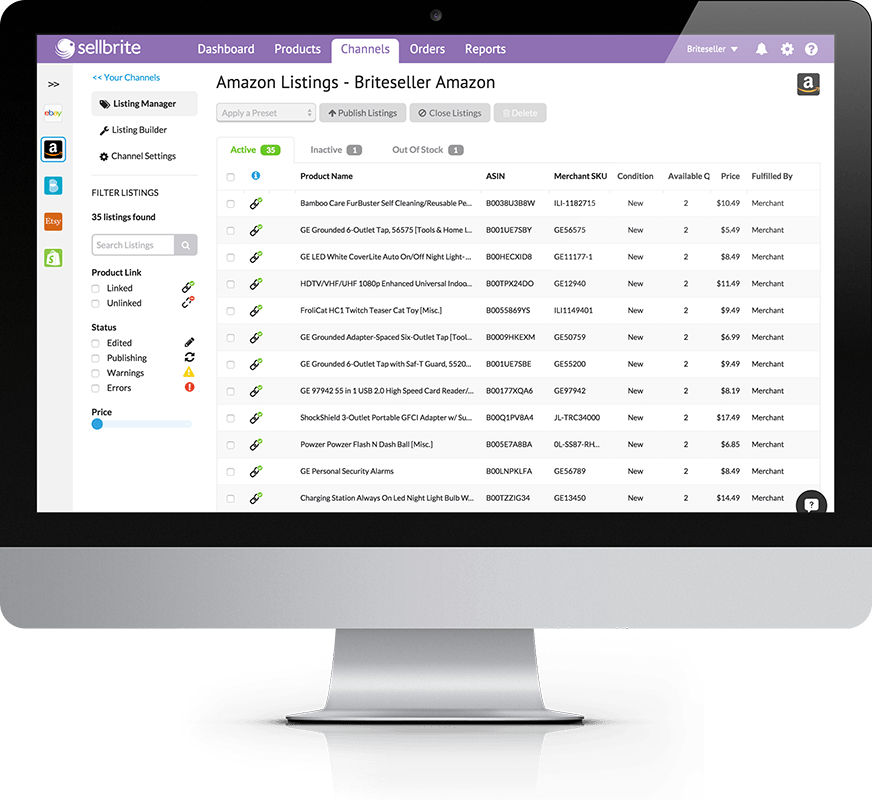 ---
Bulk Listing Builder
Launch multiple listings at once in just a few quick steps with the Sellbrite Listings Builder. It's the fastest way to bulk list products, ever.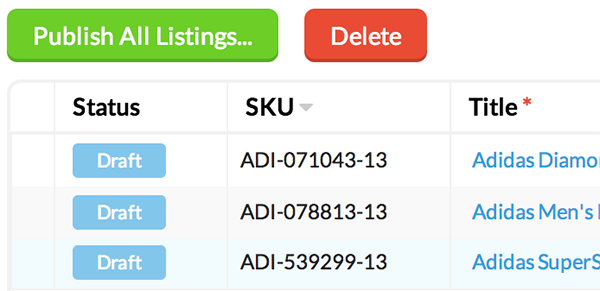 ---
Easy Listing Manager
Monitor and manage all of your listings in one simple interface. Edit, revise, and relist in bulk. View your listings by channel to manage data specific to that channel, or drill into any listing to edit finer details.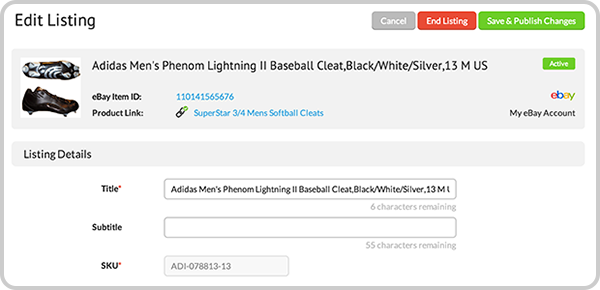 ---
Listing Presets
Load all of your channel-specific listing settings into a Listing Preset and never worry about entering them again. Build presets for every shipping, pricing, or buyer scenario. Clone and edit Presets with ease.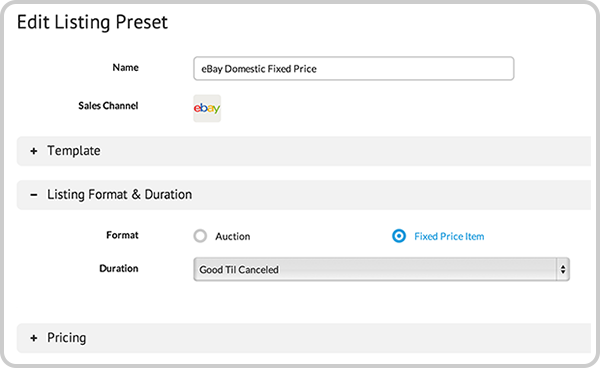 ---
Custom eBay Templates
Make a great first impression by branding your eBay listings with a custom HTML template. Copy and paste your own HTML, or use our template editor. Looking for a new template? Sellbrite can help you.