Connect FBA to Shopify, Bigcommerce, eBay, Etsy, and More
with the most user-friendly multichannel selling platform
Try the Sellbrite FBA Integration Free for 14 Days
No credit card required to join. Cancel anytime.
True Multichannel Flexibility
Built as a multichannel selling solution from the ground up, Sellbrite is flexible enough to fit your business without custom setup or integrations, yet robust enough to offer the channel-specific features you expect.
Mind-Blowing Customer Support
Our mission is to create value for sellers everyday. Our Customer Success team works tirelessly to help you get set up and grow your business. Experience the personal support our customers rave about.
Import your existing listings and auto-build products with a single click. Sellbrite will help you streamline and optimize your data for success. Be up and running on Day 1!
A Powerful and Seamless Integration
New products are added into your Sellbrite catalog as soon as they arrive at FBA.
FBA quantities update automatically so you never oversell
Stock quantities are controllable on each sales channel per your own rules
Combine Merchant-fulfilled and Amazon-fulfilled inventory onto one listing
Low stock items can be easily identified for replenishment
New multichannel orders are sent for fulfillment, automatically
Shipment information is passed from FBA back to Sellbrite as soon as orders ship
Sellbrite updates the order on its originating channel and closes it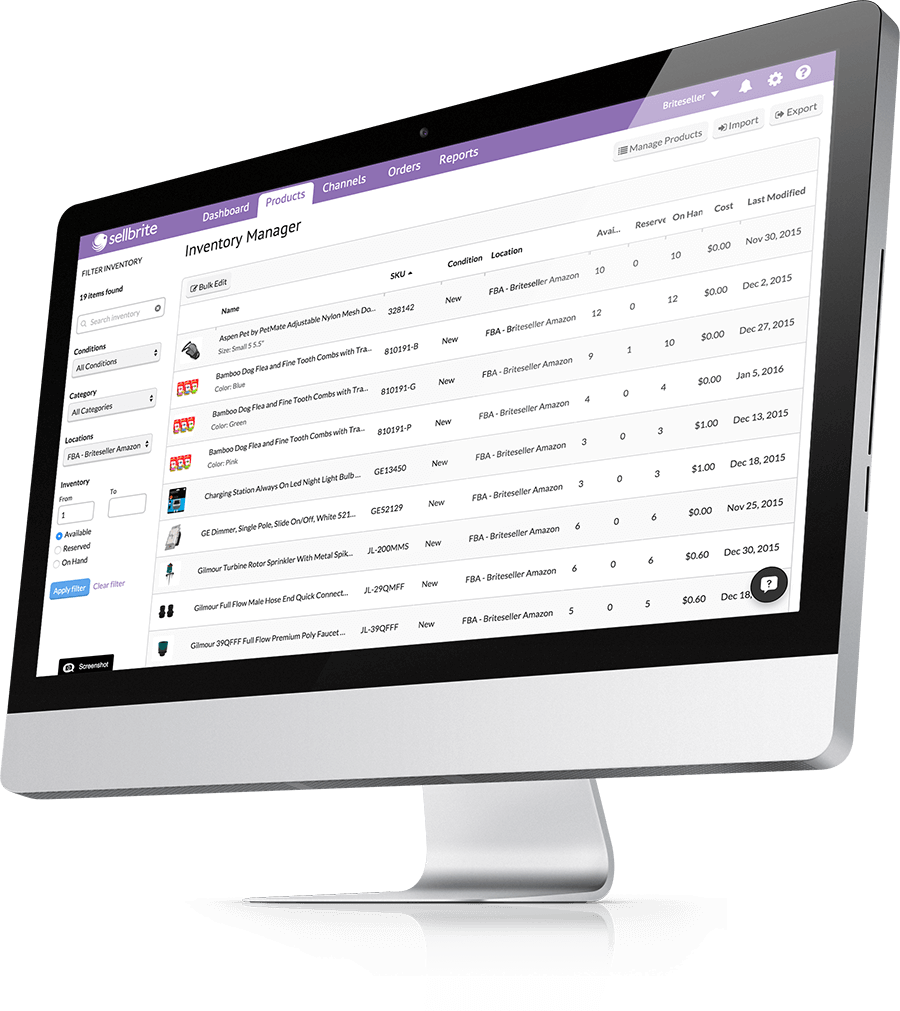 See what our customers are saying
"You have been phenomenal, your product is revolutionary and we've sold more in the first 24 hours of using Sellbrite than we normally do in 3 to 4 days. Thank you!!!"
"First and most most important, an excellent team. They respond to your emails and questions very fast. I have dealt with other multichannel companies, and Sellbrite is the easiest and most user-friendly of all. They are growing at a very rapid rate as well. Thank you all for the help!!"
"I've had the opportunity to work with the Sellbrite platform for some time now and I can honestly say that it is by far the best multichannel selling solution out there — and I've tried them all."