Simplified Multi-Channel Listing Software
Easily list your inventory on multiple channels to reach more customers,
no matter where they shop.
Sellbrite's multi-channel listing software gives you the power to list your inventory from one central catalog to several popular online marketplaces and shopping cart platforms, such as Amazon, eBay, Walmart, Etsy, BigCommerce and more.
Bulk Listing
See where your inventory is currently selling, and publish new product listings out to your sales channels in bulk with just a few clicks. Sellbrite saves hours and hours of work, and also takes the risk out of expanding to new marketplaces. Simply select the products you want to list, choose the channel to list on, and Sellbrite creates perfect listings for you in real-time. Want to sell for different prices on each channel? No problem, you can customize prices, titles, descriptions and any other product data for each channel as you see fit.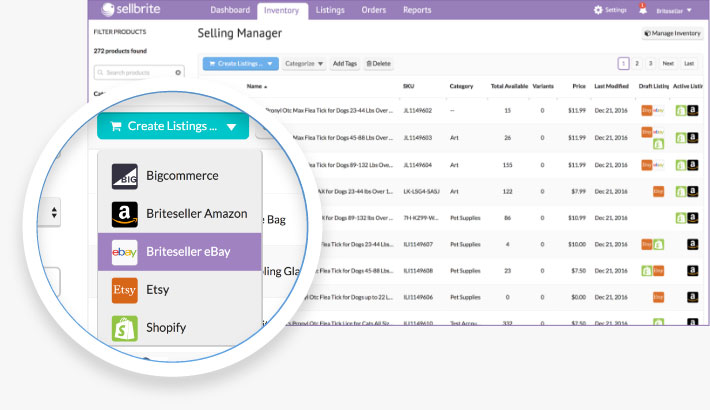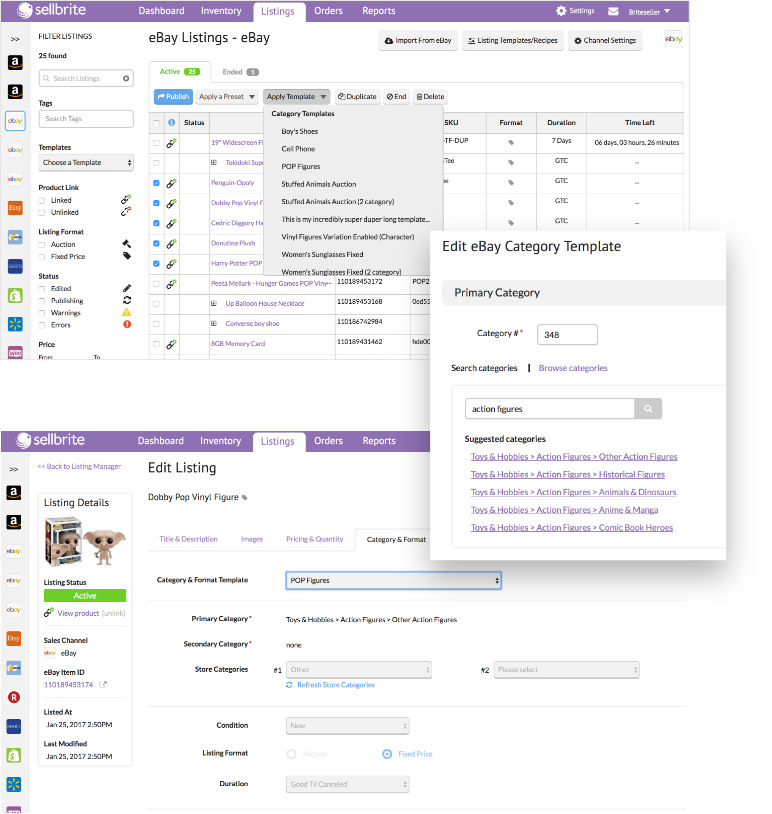 Listing Templates & Recipes
Simplify the way you list items and substantially improve your efficiency by creating reusable listing templates. Save common options and settings (such as shipping fees) for each channel in a template, then apply the template to new or existing listings for fast and easy listing creation or updates. Changes made to a template will automatically update all the listings with that template applied, saving you hours of work. Group various kinds of templates (shipping, pricing, etc.) together to create listing recipes for preparing the perfect listing.
Custom HTML Templates
Create high-converting eBay listings and gain an edge on your competition by using custom HTML in your listing descriptions. Powered by CrazyLister, Sellbrite offers a simple drag-and-drop interface to easiy create professional, mobile-optimized eBay listings that are 100% compliant with eBay's active content policy. Or, enter your own HTML and insert product tags to merge your product data into your template.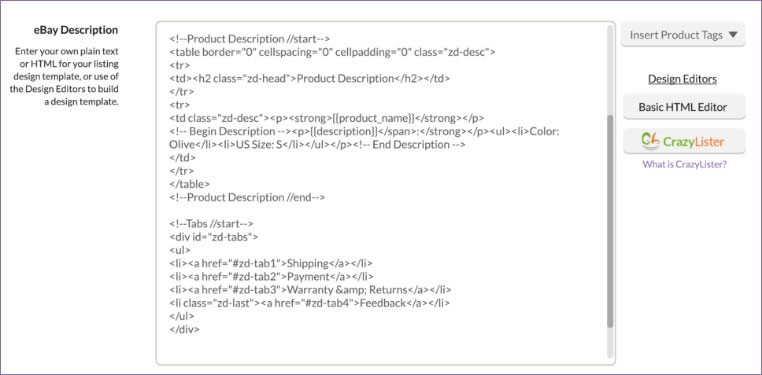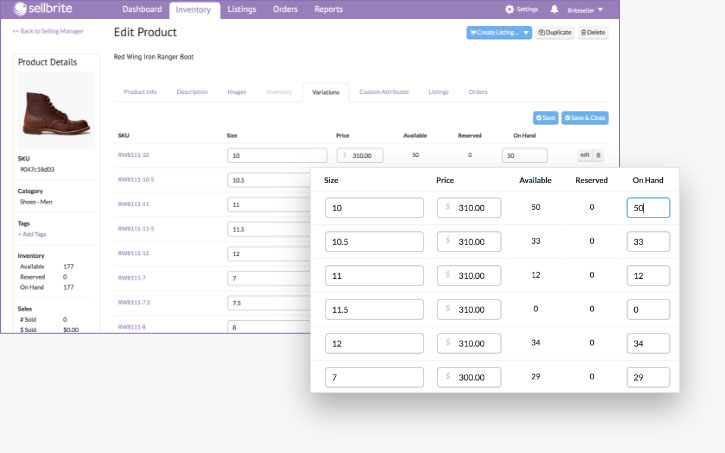 Variations & Item Specifics
Whether your products vary by color, size or anything else, Sellbrite's robust listing tool has you covered. With variation listings, all of a product's options or variations are rolled up into one listing, creating an improved buyer shopping experience and saving you money on listing fees. Category-based item specifics, such as Storage Capacity and Service Provider for smartphones, as well as custom item specifics, provide buyers searchable and easily identifiable details about the products listed. Item specifics are fully supported by Sellbrite, and can be mapped to any custom attributes in your inventory.
Filters & Tags
Use Sellbrite's advanced search, filters and product tags technology to efficiently organize your inventory and quickly find products that have been listed, or not listed, on a channel.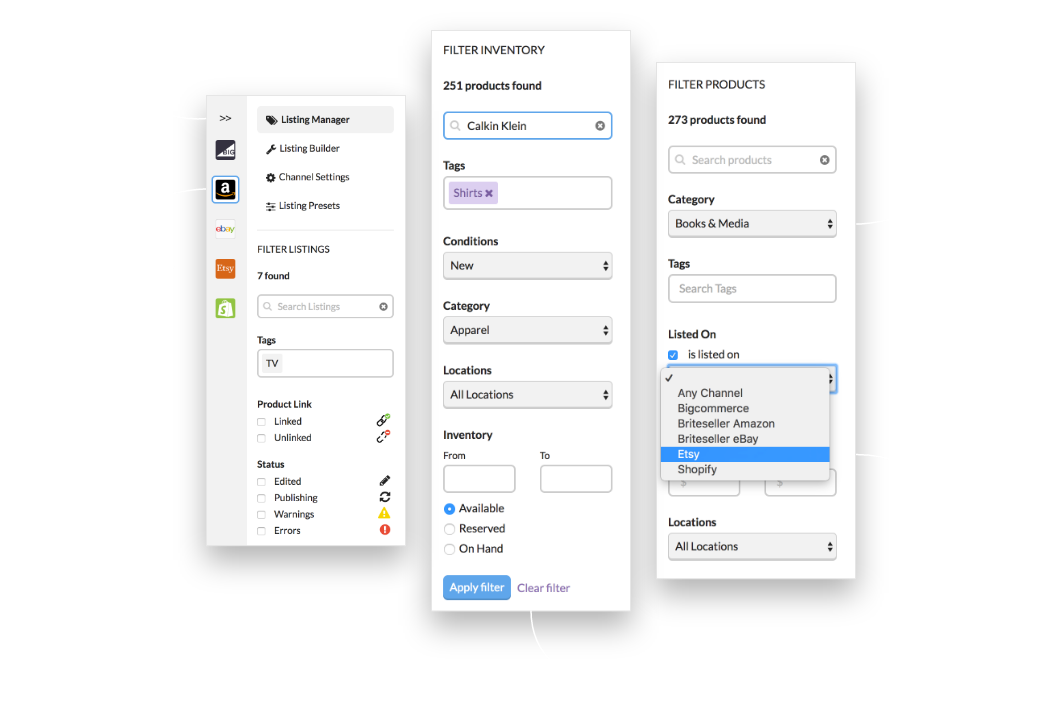 "Finally we are able to sync all of our inventory across multiple marketplaces at an affordable price. The system is easy to use and seems to be working great since we initiated it about a month ago."
SEE WHAT OUR USERS ARE SAYING