Add your marketplaces to Sellbrite
No risk! Add as many or as few as you want to get started.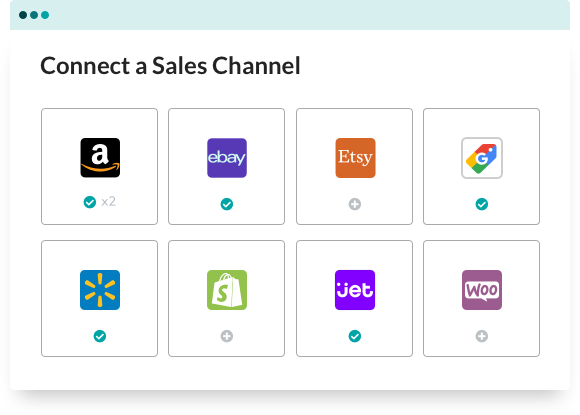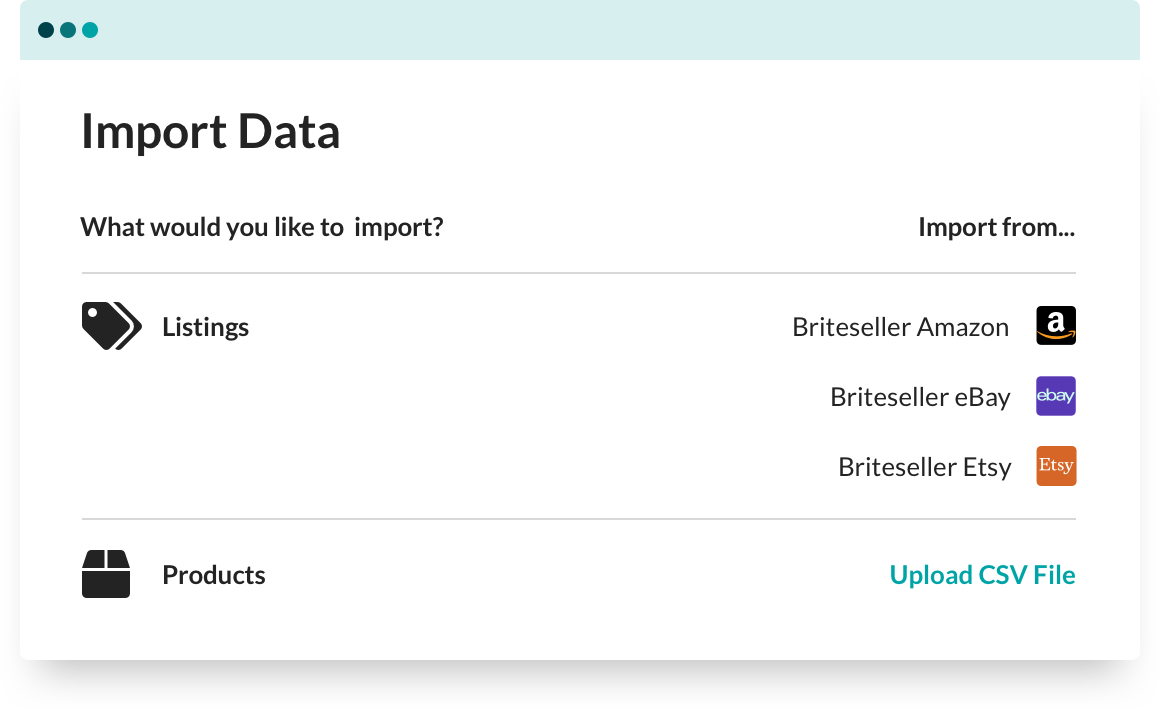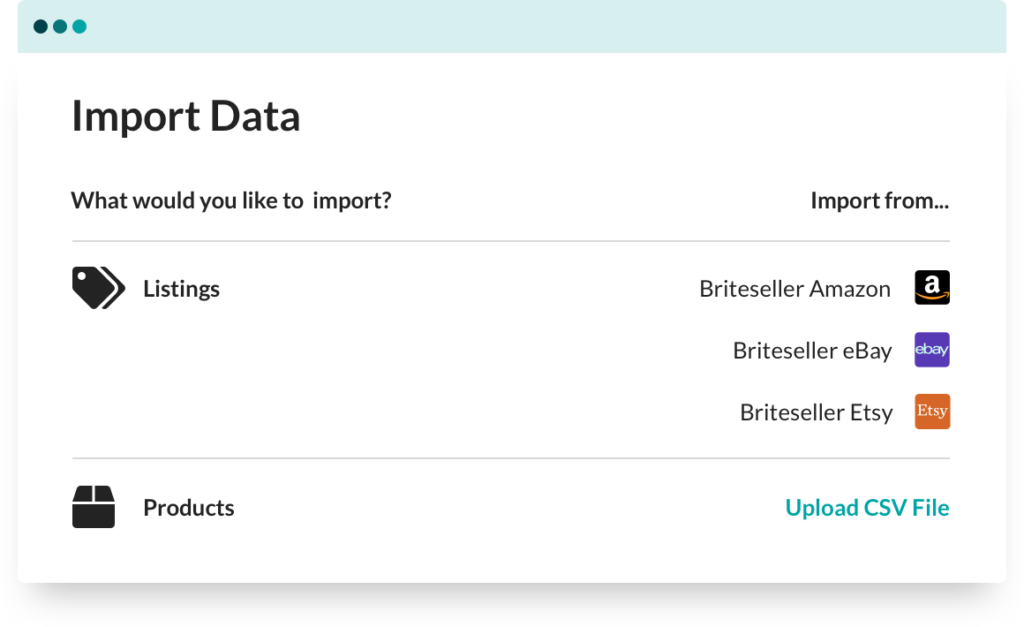 Get your products into Sellbrite
What is the source of data?
Where are you managing your inventory?
Selling on multiple channels already?
Make sure everything is linked!
By the way, steps 1-3 will all happen on your first login with Sellbrite!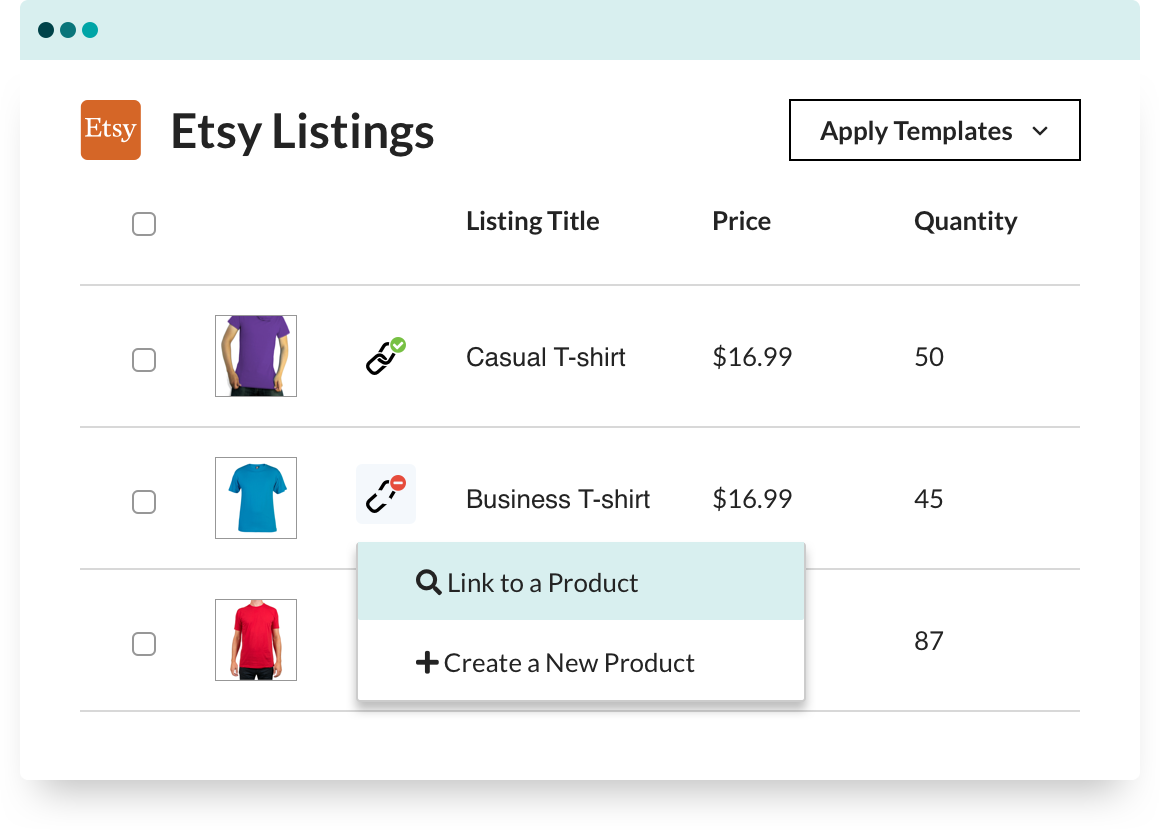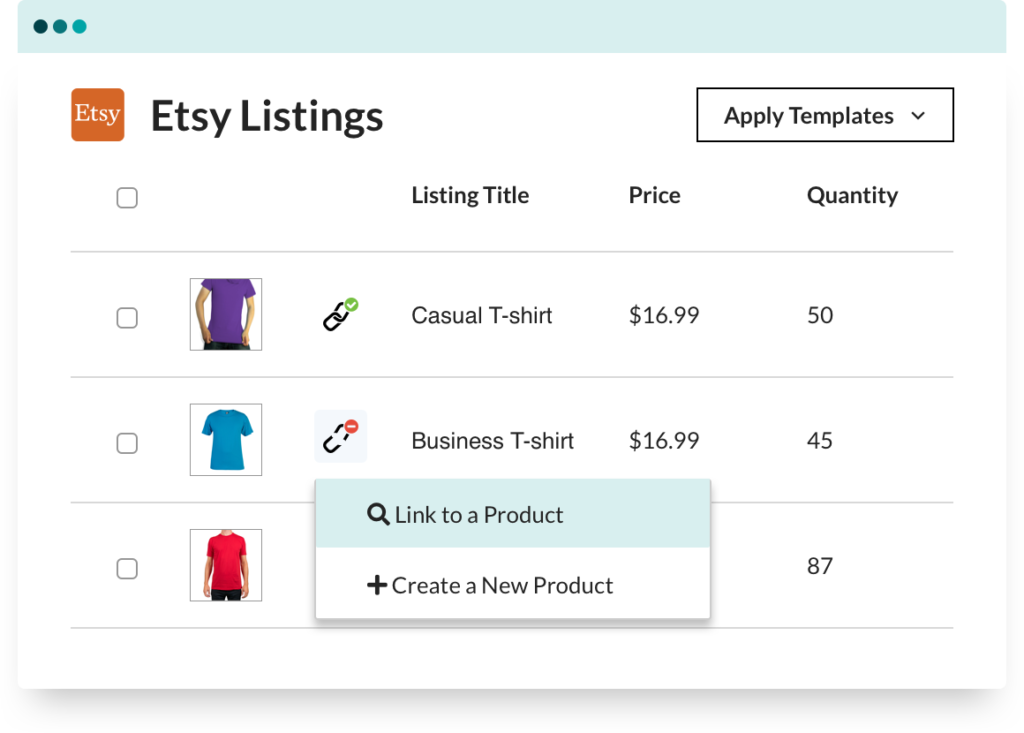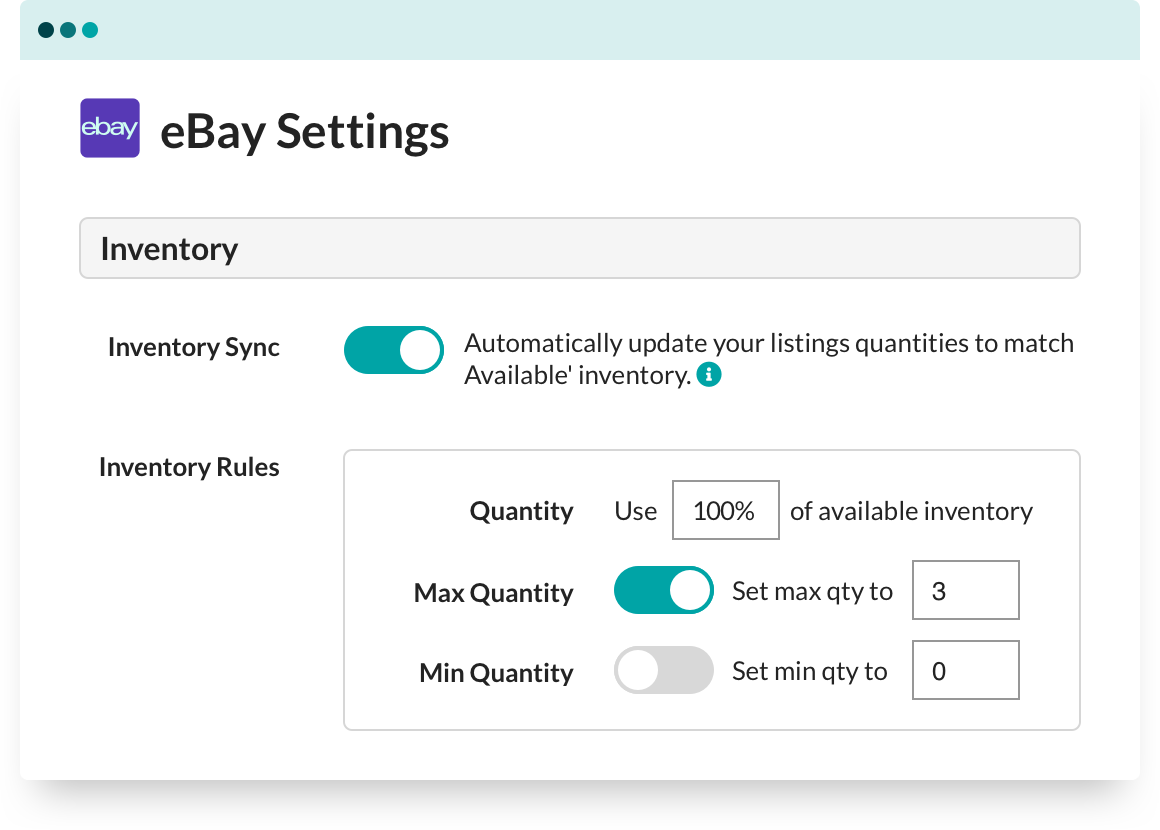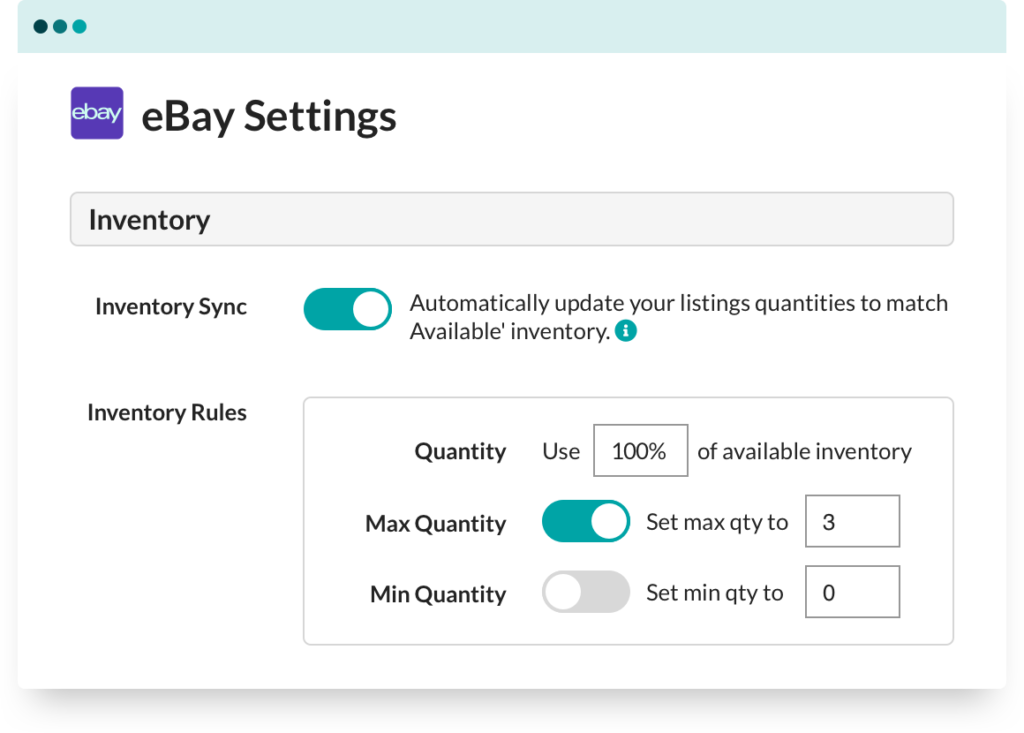 Make sure new orders are reflected in your available inventory.
List products to new marketplaces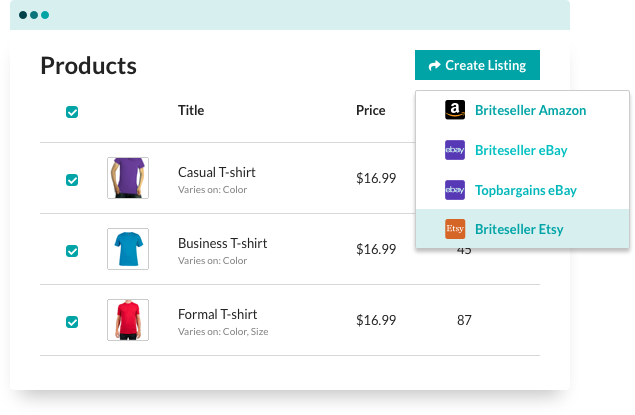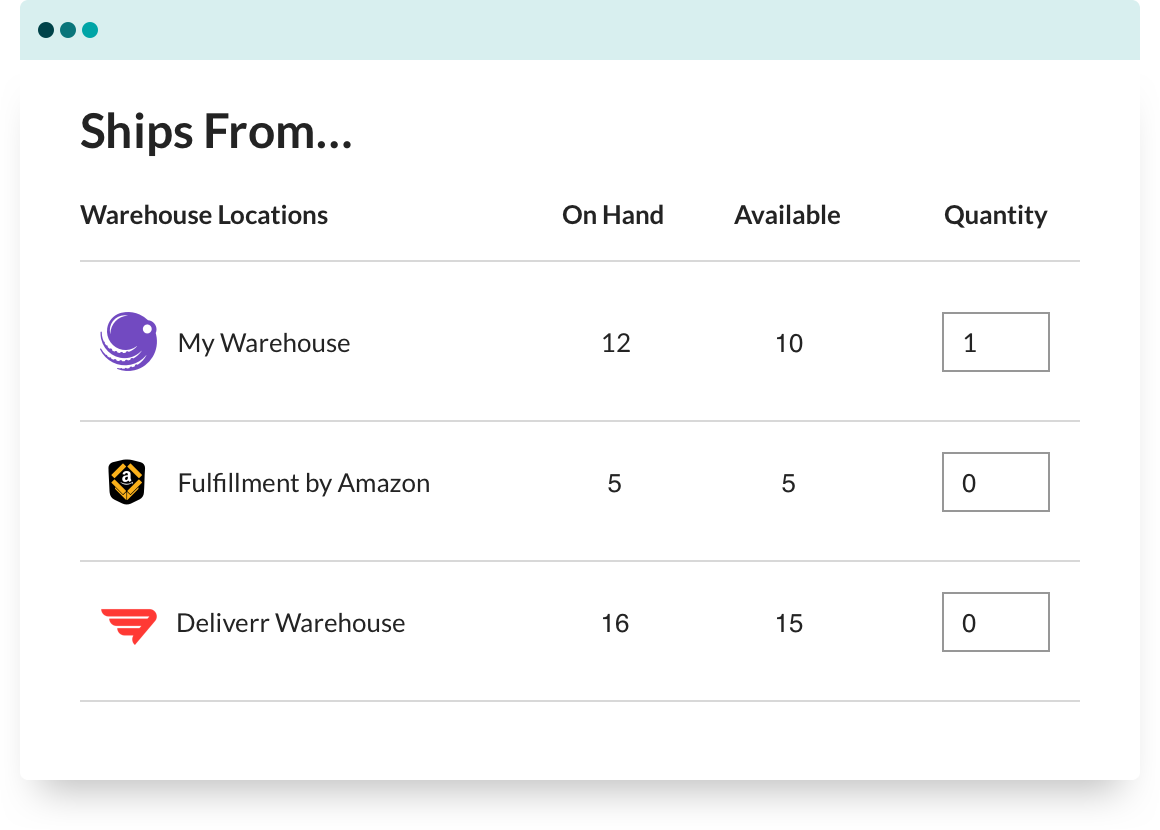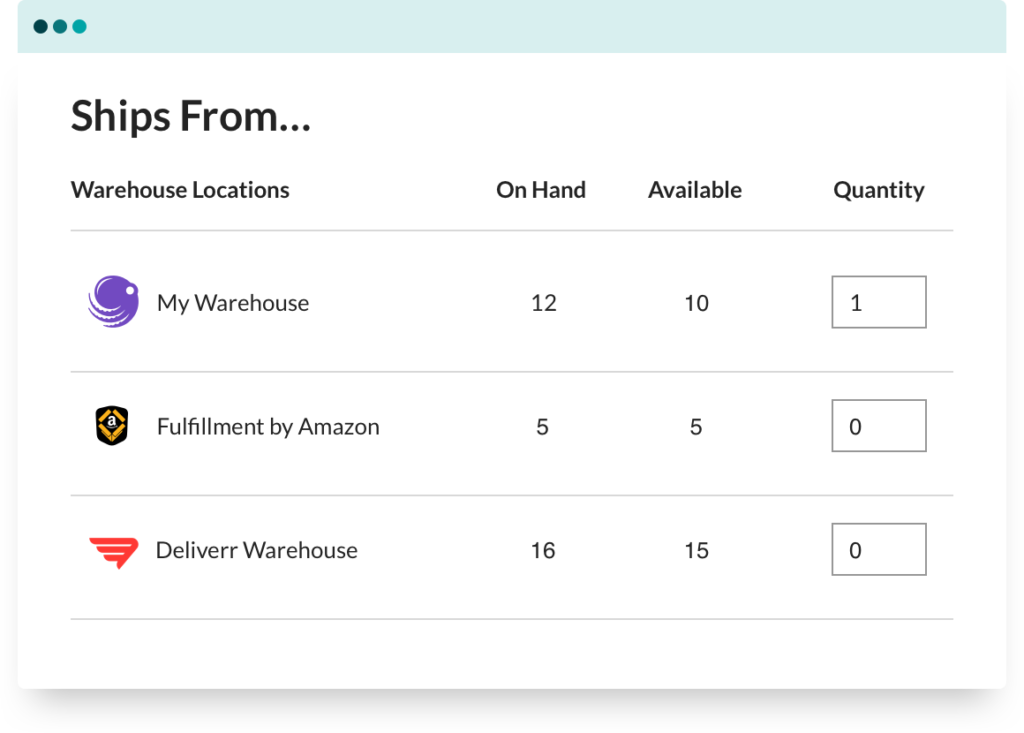 Print labels or route to a fulfillment service
like FBA or Deliverr.
Read some frequently asked questions.
Do I need an ecommerce store to use Sellbrite?
Not at all! In fact, we have many merchants who only sell on marketplaces. That being said, we always encourage building a webstore in order to develop, grow your brand identity, and strengthen your business.
Can I create new listings in bulk?
You sure can! Sellbrite can upload bulk listings up to 100 at a time per channel.
Do my SKUs need to match in order to use Sellbrite?
SKUs do not have to match! However, using matching SKUs makes it much easier to get started with Sellbrite. You will want to start using them if you aren't already. Taking the time to clean up your SKUs is suggested prior to starting with Sellbrite and will prevent bigger headaches for you in the future!
Do you offer a DIFY (Do it for you) service?
We do not but we made it easy to get set up. We have a simple 3-step set up wizard to get your products into Sellbrite, connect your channels, and sync your inventory. If you need additional support, we have an Onboarding and Setup Webinar with a live Q&A to help answer any questions you have. If you run into problems while working on Sellbrite, send over a question through our in-app chat.
Can I price my products differently across sales channels?
Absolutely! In fact, being able to have control over pricing is what separates Sellbrite from other listing tools. You can set up customized price rules for each channel or sync your pricing to match across channels.
Can I have Amazon FBA fulfill orders for my other marketplaces?
Absolutely, and it's one of the biggest reasons why Amazon sellers love us. By using Amazon FBA, you can streamline fulfillment for all your channels.
Can I connect my 3PL to Sellbrite?
Sellbrite is integrated with Amazon FBA and Deliverr. If your 3PL is neither, our open API allows you to build an integration with other 3PLs as well as warehouse management systems or ERPs. You can find more info here.
What happens if I go over my plan limit?
That's a great thing! Your business is growing! We'll automatically adjust your plan to the next tier up to accommodate your business growth. If it is seasonal growth and you know your orders will decline the following month, you can adjust your subscription back to your original plan at the start of your next billing cycle.