Sell More Than
Ever Before.
List your products on more channels, access more customers and maximize your sales, quickly and easily.
14-day Free Trial
No credit card required to join.
Cancel anytime.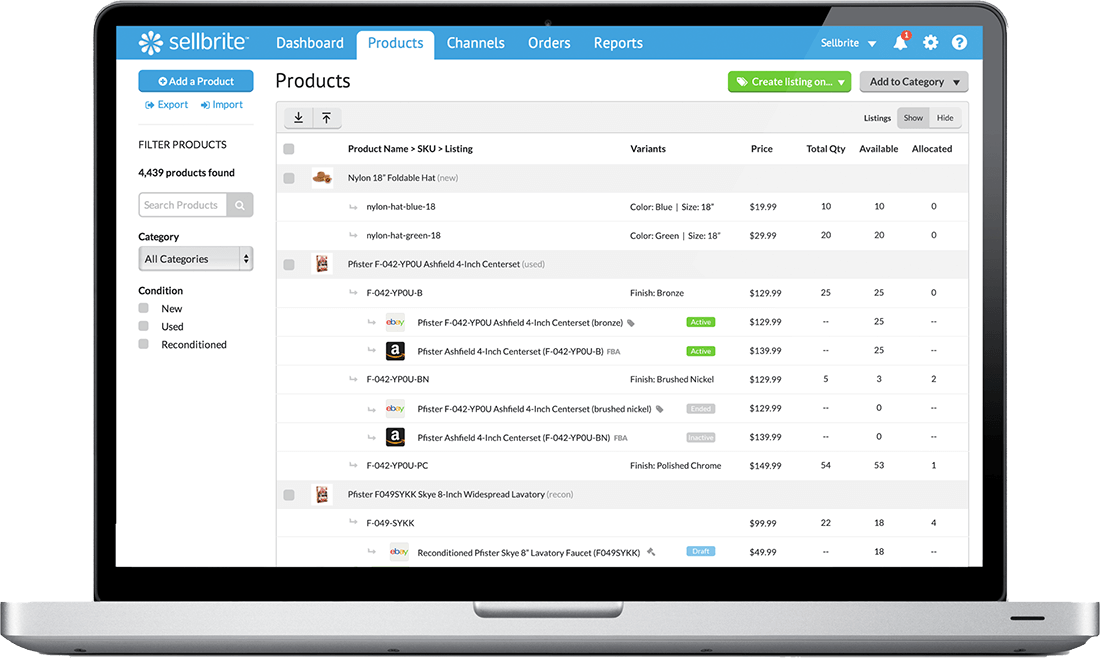 Everything to manage your
multichannel business, in one simple software.
Sellbrite is a powerfully simple, web-based solution that enables you to list and sell your products on multiple sales channels, and manage and sync your inventory all from one place.
---
All the features you need, none of the fluff
Channel flexibility
Add and remove sales channels quickly and easily. Trying out a new channel has never been easier.
Learn more
Simplified listing
List your products with just a few clicks. Monitor and revise live listings, and automate re-listing based on rules you set.
Learn more
Smart catalog
Import your current products and listings with a single click. Sellbrite will help you fix errors, map data and eliminate duplicate work.
Learn more
Hassle-free inventory
Quantities are adjusted automatically and synchronized across all your listings. Count on our simple, reliable inventory management.
Learn more
The data you need, from all of your channels, right at your fingertips
From total sales to active listings, Sellbrite helps you understand and optimize your business.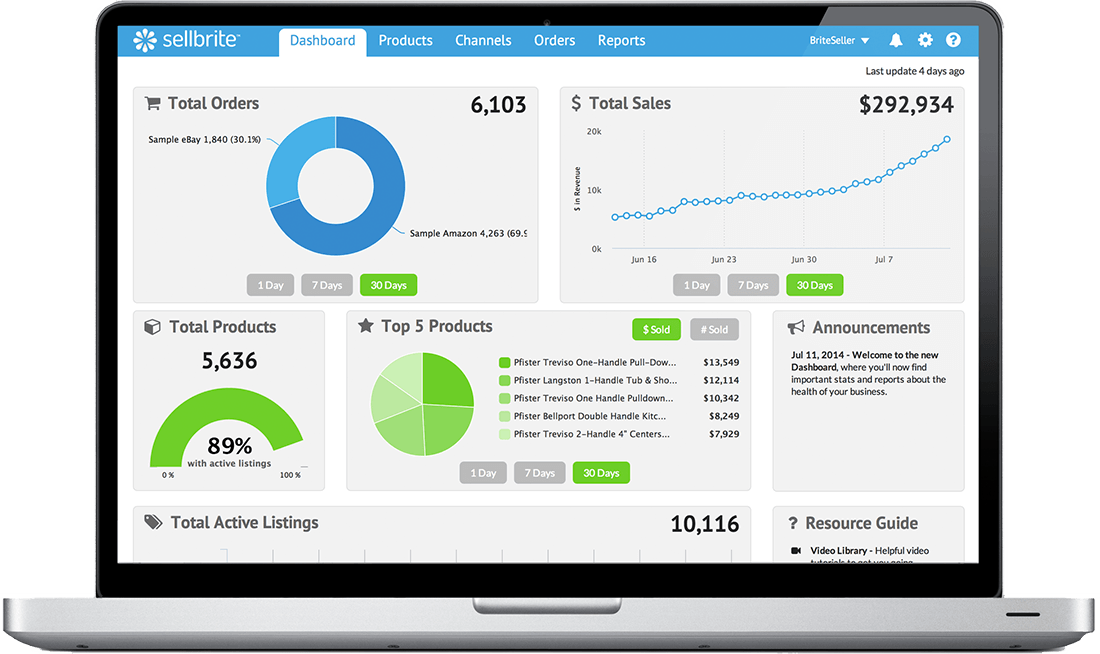 Sellbrite is perfect for you if…
You are a small or medium-sized retailer, and…
You're looking for a simple, reliable multichannel listing and inventory management solution.