Inventory Source Dropship Integration
Inventory Source is a dropship automation software allowing you to integrate your supplier's inventory and fulfill orders with Sellbrite by automatically uploading product data, syncing inventory quantities and routing orders.
Sellbrite + Inventory Source
Full Product Data Integration
Automatically upload dropship products into Sellbrite with multiple images, parent/child variations, attributes and more.
Optimized Inventory Sync
Inventory Source utilizes an industry-leading syncing process to pull and push inventory data as often as possible to prevent selling out-of-stock products.
Worry Free Order Automation
Automatically place orders and sync back tracking info to eliminate entry errors, improve turnaround, and increase customer satisfaction.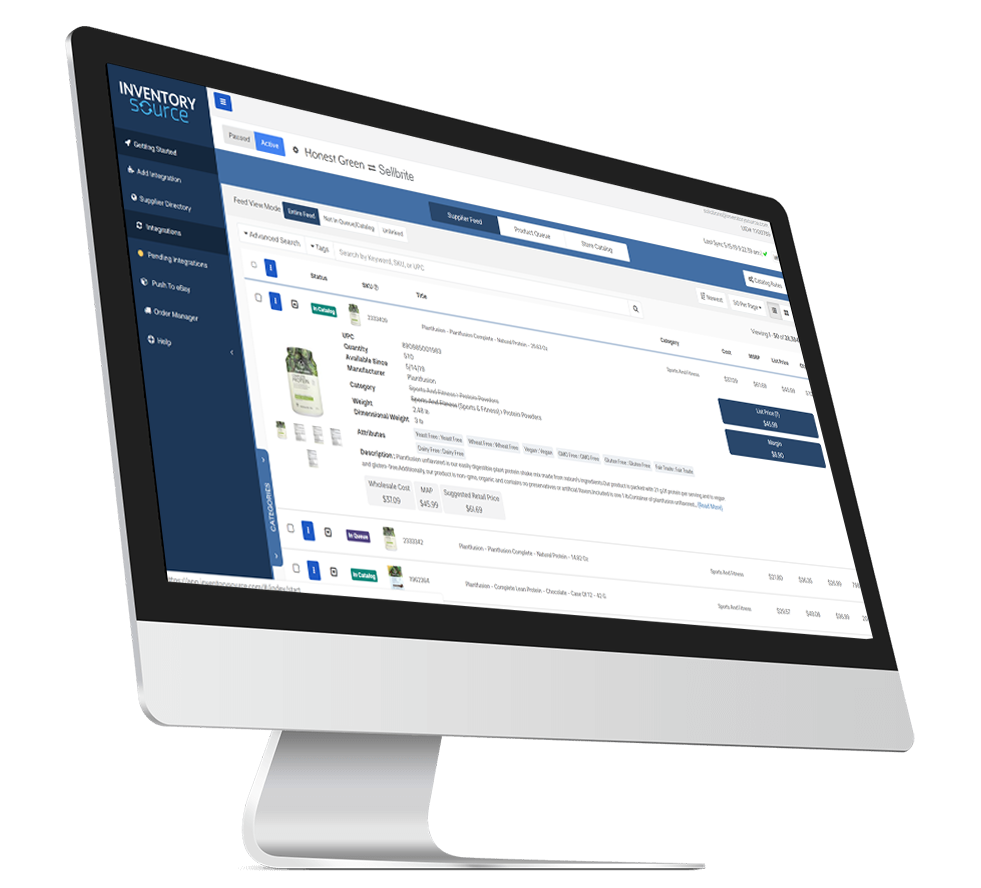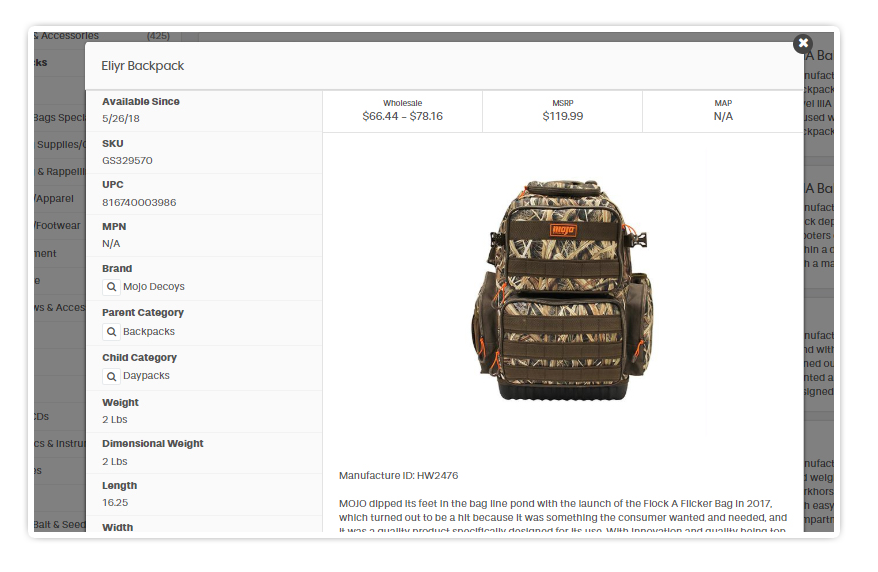 Inventory Source automatically uploads products directly to Sellbrite and syncs updated inventory stock levels, pricing and newly available products. Inventory Source's powerful automation tools allow retailers to set price markup rules, map custom store categories and filter/search through the dropship supplier feed to select and upload products by brand, price, SKU, weight, category and more.
Inventory Source is one of the only companies that performs a full product data upload to your platform. We also provide more catalog management and customization tools with our Catalog Manager, which allows you to bulk customize product data, pricing rules and category mapping and automatically sync price, quantity and status updates to your platform.