Magento Multichannel Selling
Sellbrite is a comprehensive solution for managing products, inventory, and reporting on the Magento ecommerce platform.
Intuitive Multichannel Selling
Quick to set up and easy to use
Connect your account and import your existing Magento products with ease.
Sell on Other Channels
Publish your products to other channels, like Amazon and eBay, quickly and easily
Inventory Syncing
Synchronize inventory between your Magento store and all your marketplace accounts based on rules you set.
Variation Control
Easily manage products with variations, with complete inventory management on each child item.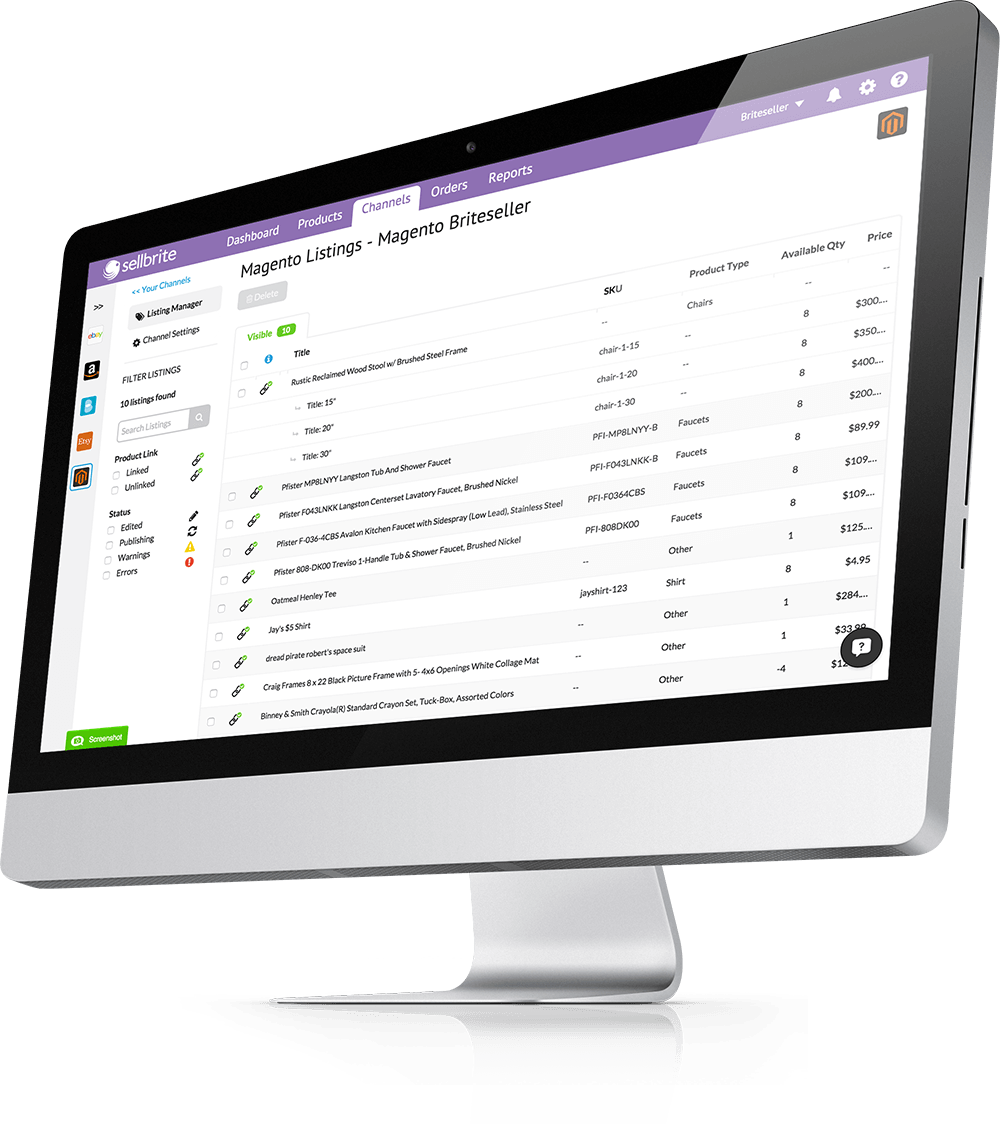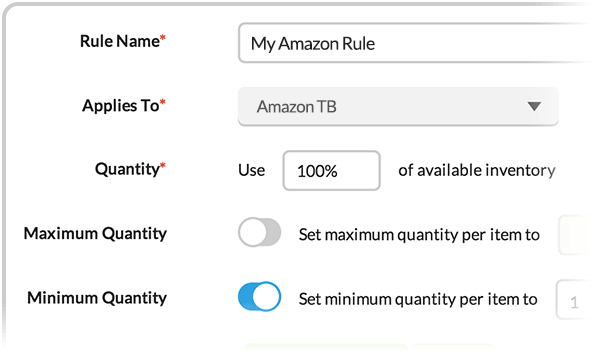 Unlimited Scalability
Multiple Accounts
Connect as many Magento accounts or marketplace accounts as you manage to a single Sellbrite account.
No Product Count Limit
Whether you have 100 products or 100,000, Sellbrite can handle your business.
Order Visibility
See and monitor orders from all of your connected stores and marketplace accounts right within one simple interface.