Inventory Management Software Made EasyMulti-
Rapid inventory sync keeps your marketplace quantities accurate and prevents overselling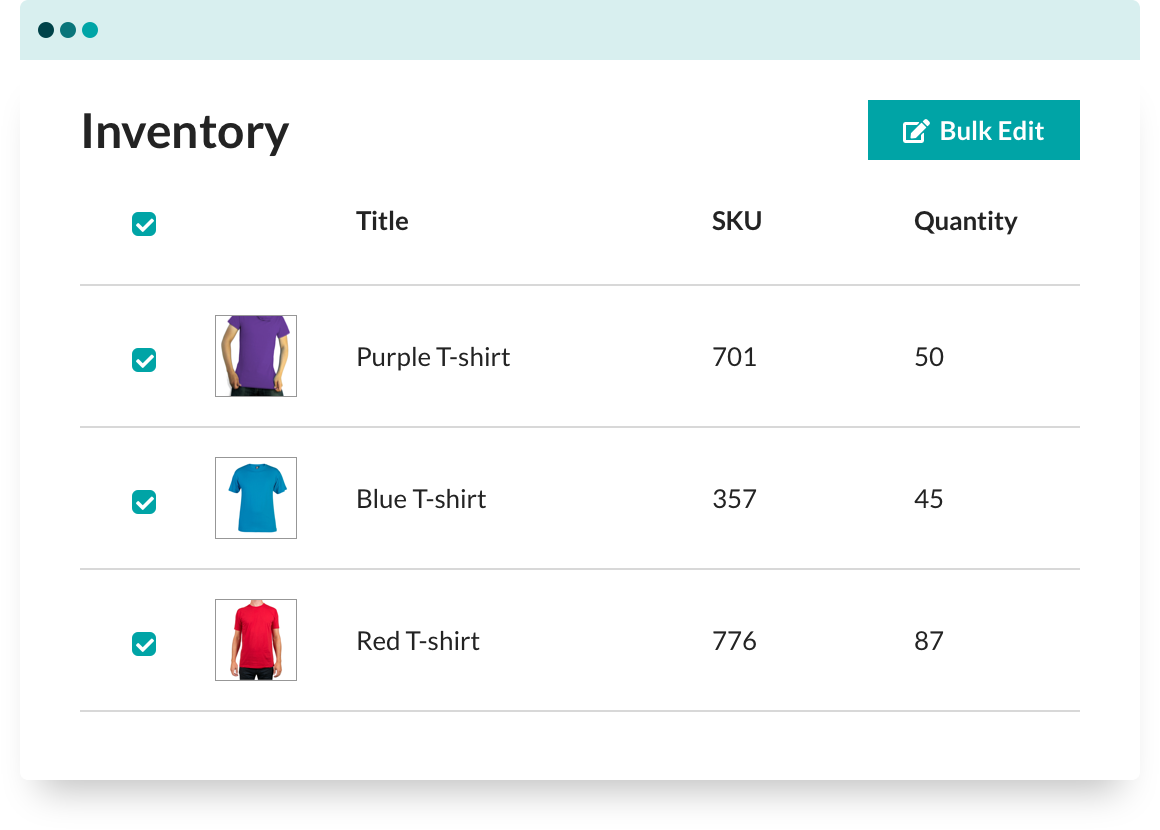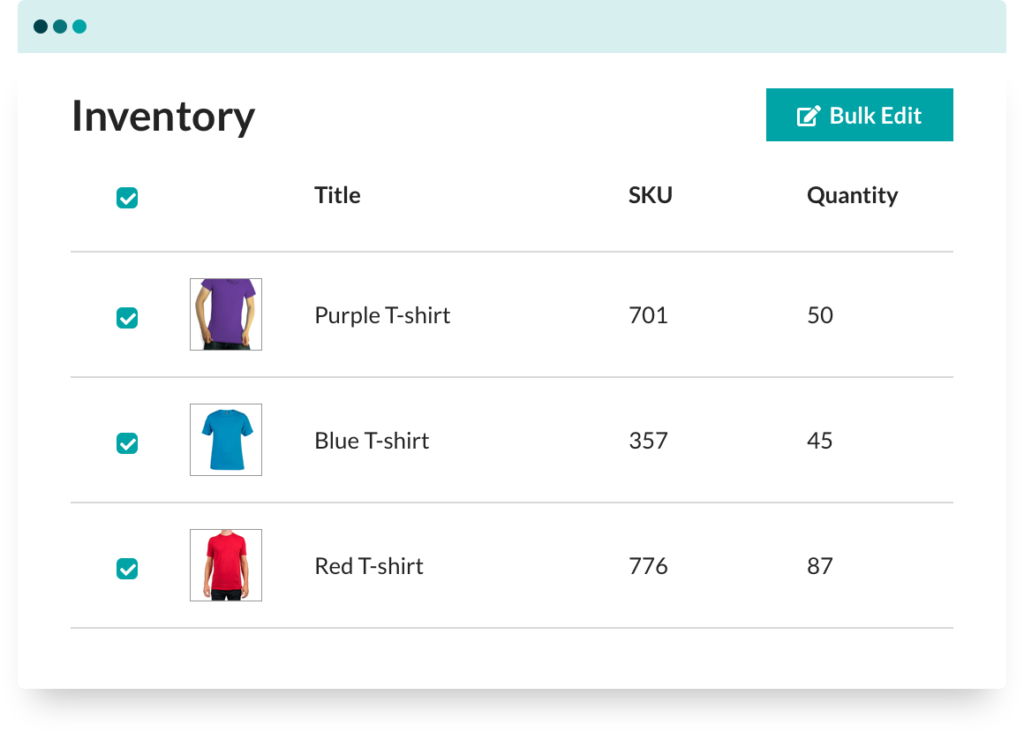 Simple, reliable inventory management for growing brands
Sellbrite gives you centralized inventory management from one easy-to-use interface. Quickly view and manage your available, reserved and on-hand stock levels across all your warehouses, and make changes using our Excel-like bulk editor. Eliminate overselling (and underselling) for good with automatic and continuous inventory syncing.
Manage your product title, description, brand, price, images and more from a central catalog, making it extremely efficient to make changes when necessary. Add custom attributes for more flexibility in your data. Sellbrite can pull your product data from any channel, or you can upload a CSV file to add or update products.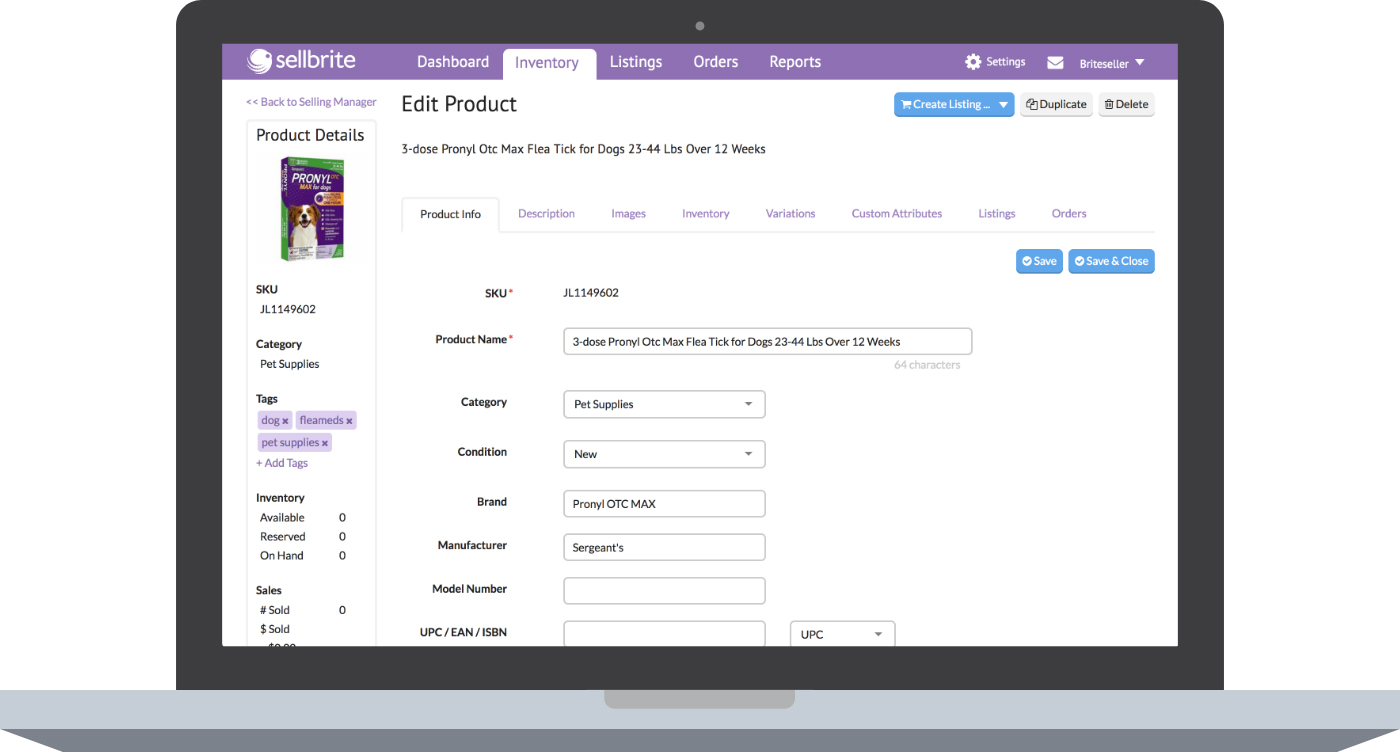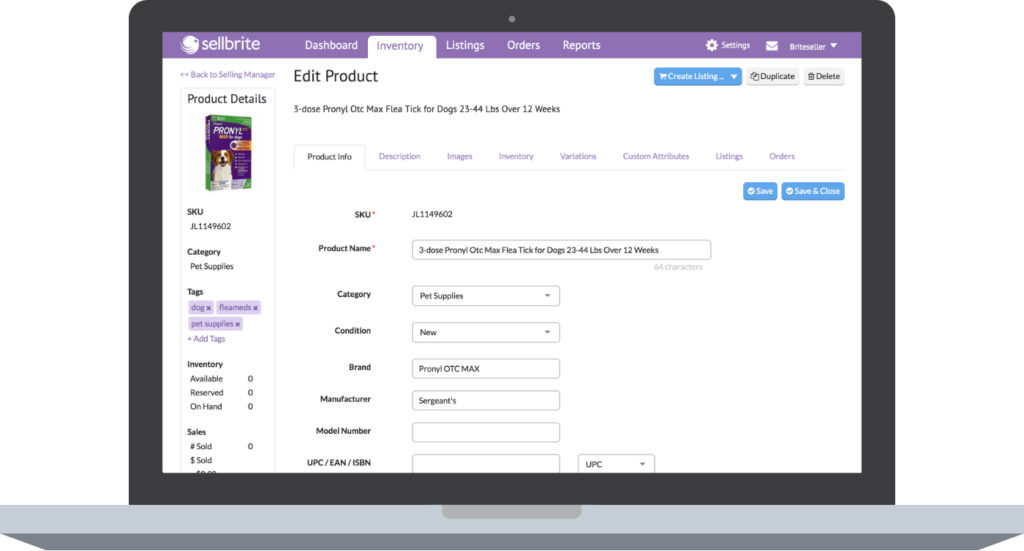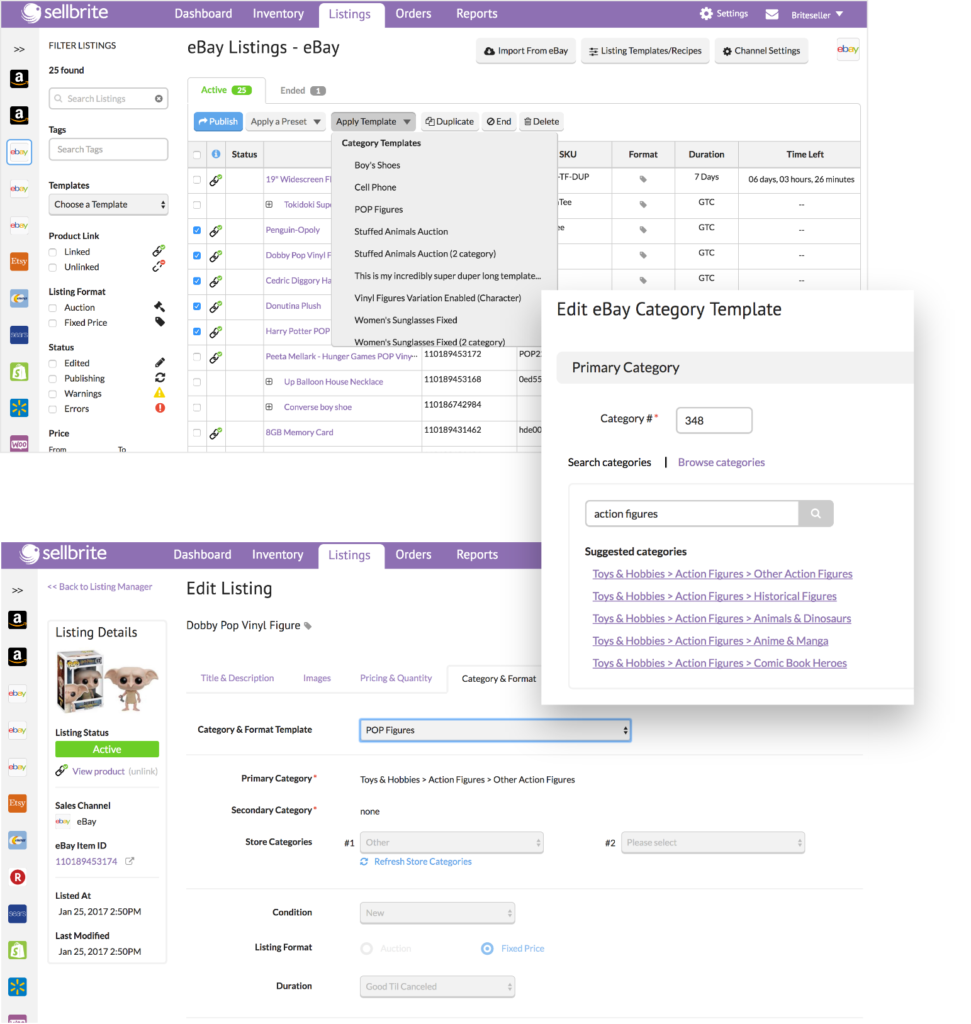 Listing Templates & Recipes
Simplify the way you list items and substantially improve your efficiency by creating reusable listing templates. Save common options and settings (such as shipping fees) for each channel in a template, then apply the template to new or existing listings for fast and easy listing creation or updates. Changes made to a template will automatically update all the listings with that template applied, saving you hours of work. Group various kinds of templates (shipping, pricing, etc.) together to create listing recipes for preparing the perfect listing.
"Love Sellbrite! It works and easy to use. I'm able to sync my 2 different Etsy stores along with Ebay and Shopify listings. No more creating duplicate listings on each channel, Sellbrite will do it quickly."
– Caribou Creek Cases