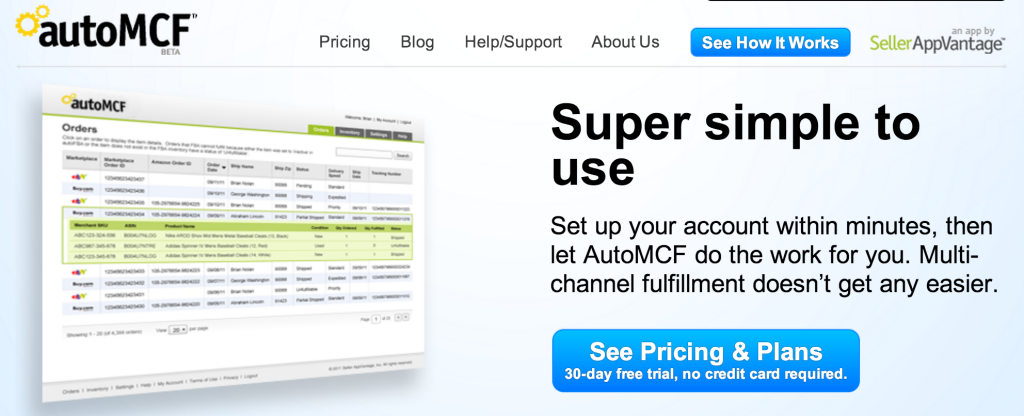 Hey there sellers!
We are delighted to inform everyone that AutoMCF is now out of its private beta, and is open to the public!  Easily connect your eBay, Buy.com, and Sears.com marketplace accounts to your Amazon FBA account, and the only thing left to do is watch your orders roll through!

Remember, with AutoMCF you no longer have to manually enter an order in your Seller Central account, nor do you have to upload tracking info or update your inventory quantities on your other marketplaces.  All of that is done for you!
Try it out today FREE for 30 days, with no credit card required at signup.  We welcome any feedback you'd like to share, and look forward to bringing you more powerful apps in the future!