The holiday season is upon us! For most people the holiday season is about eating and drinking to excess, but for ecommerce business owners it's very much about panic and insanity remaining focused and operating at the top of their game right until the last minute.
Holiday season is a huge opportunity for ecommerce businesses to make a ridiculous number of sales in a relatively short period of time – so in this article I want to share with you my ecommerce holiday checklist based on my previous experiences around the Christmas period.
Finalize stock
Without stock to sell, your holiday season will soon turn into a nightmare. We tend to start stockpiling items from October onwards, ensuring that we have enough products to sell to our customers. Firstly, we focus on popular lines that sell out often with our suppliers – we spend a month or two buying lots of them to ensure we have enough inventory throughout late November and early December.
Around mid-November we place large orders with all of our suppliers to deal with the main Christmas sales stampede – then in early December we place a smaller "top up" order to replenish any lines that have sold out, or are running low.
There's no exact way to tell how much or how little you'll sell at Christmas – so it can be hard to work out exactly what quantity of stock to order. As you spend more time running your ecommerce business you'll get a better feel for stock and how much (or how little) you need to hold in order to satisfy demand at the busiest time of the year.
Prepare special offers
It's always nice to give a little something extra at Christmas – we always do our best to offer some kind of seasonal special to our customers. This year at NailPolish.co.uk we've fallen short of our normal standards, and we won't have any seasonal specials to offer (sorry!)
At FalseEyelashes.co.uk however, we'll be running a free gift deal for the first couple of weeks in December. Customers that spend £15 or more will receive a free box of premium lashes worth around $8 – which I think is a pretty good deal when it's all said and done!
In years gone by we've offered limited time voucher codes and other special offers – but we find customers tend to be most receptive to free gifts at this time of year, which is understandable.

Consider Gift Cards
We've recently had inquiries about gift cards from customers – a little research showed that gift card functionality is built into our CMS (Shopify) and we were able to add gift cards to our site fairly quickly and easily.
Christmas is all about giving, and our websites tend to have quite a cult following – so a gift card for FalseEyelashes.co.uk or NailPolish.co.uk makes quite a nice (unique) present! Customers can then redeem their gift card during the checkout process; it's seamless from their point of view.
Ready your packaging
Checking you have enough products to ship to customers is one thing – you also need to make sure you have enough packaging to ship those products in.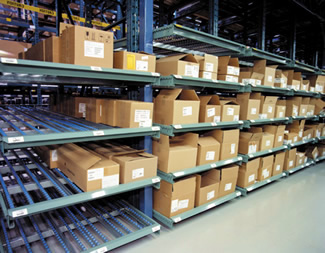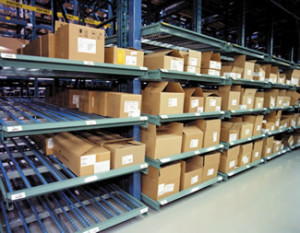 It's easy to overlook your packaging requirements when churning through hundreds or thousands of orders each day – so take my advice and put some packaging projections together to ensure you have enough available to fulfil all of your orders.
Keep a tally of packaging on a daily basis and at the first sign of it running low, place an order for more. There's nothing worse than being unable to fulfil orders because you've run out of mail bags, boxes or other packing materials!
Double check cash flows
Cash is the lifeblood of any business – even though Christmas is a period that's supposed to bring happiness to business owners because of strong sales, it can also bring misery if you don't manage cash flow correctly.
Cash flow can become a problem when stockpiling lines throughout October and November, like we do. It can also become an issue towards the end of December and the start of the New Year when invoices become due for thousands of dollars.
Just because you've got lots of money coming in doesn't mean that you should take your eye off the ball over Christmas. Cash flow concerns can arise at any moment – often when you least expect them. Plan and forecast carefully for the festive period to ensure you have ample cash available to settle invoices.
Confirm shipping dates
Most couriers and shipping companies publish a list of "final" shipping dates well in advance of the holiday season. These are the final dates on which items are guaranteed to arrive before Christmas. Know the final shipping dates associated with your courier to ensure you don't make promises to customers that you simply can't keep. Some things sent after final shipping dates will still arrive anyway, but you shouldn't make promises to customers because it can lead to animosity and complaints.
Hire extra staff
The swell you're likely to see in sales will mean that you need to hire more staff to deal with packing orders. We have a couple of people to call on at short notice, but if you're not in such a position then you'll need to plan well ahead of time in order to hire employees who can help out over the Christmas season. Remember those employees will need to be trained properly so they can carry out their roles with minimal fuss when heavy sales do start to happen.
Upsell and cross sell!
I'm a big fan of upselling and cross selling items. Upselling involves analysing the contents of a customer's basket, then showing other products that they may be interested in purchasing. Cross selling involves showing customers other products that are available on your website. Both of these tactics allow you to increase the average check on your website, which in turn leads to an increase in profit. By upselling and cross selling items you can dramatically increase marketing ROI by maximising the amount of money that customers spend during each transaction.

Start retargeting
Retargeting (or remarketing as it's sometimes referred to) involves showing display adverts to people that have previously browsed your website. Often, they'll see adverts that feature the actual product(s) they looked at on your website. Retargeting is hugely effective in bringing people back to your website and having them complete a transaction. It's also a good way to remind recurring customers that you're still there.
Christmas usually brings a spike in traffic to ecommerce websites – so why not take advantage of that spike in traffic by planting a retargeting cookie on your visitors' machines? You can then retarget your products and offers to those customers long into the New Year when traffic has calmed down a bit. Retargeting is a great way to maximise your marketing ROI by bringing otherwise lost customers back to your website to complete a purchase.
Get ready for customer service
Lots of sales mean lots of emails and calls from customers – both pre-sales inquiries and after-sales support. There's no point trying to fight it, big sales means an increase in customer contacts – it's just how things work. Take my advice and allocate extra resources to your customer service efforts over the holiday period. For some people, allocating "extra resources" will involve spending an extra 30 minutes answering emails each day – whereas for others it will involve drafting in extra staff to take care of calls and other customer contacts.
Leaving customers to their own devices by ignoring calls and emails will invariably end badly. If you give customers great service when they need it, they'll come back and buy from your website time and again throughout the year. To keep customers coming back, you need to go above and beyond to look after them.
Last but not least… have you booked the Christmas party?
A few years ago, in the haste of Christmas, I completely forgot to arrange a Christmas party for my staff. Although no one was particularly bothered at the time, I was. Your staff Christmas party is a great way to show your employees your immense gratitude for their hard work, it's also a great way for everyone to let their hair down after a stressful few weeks in the run up to Christmas.
Take my advice: Don't be that boss who forgets to organize a Christmas party!
Tackling the holiday season as an ecommerce business owner is a huge challenge, but if you can negotiate it successfully, you will come out the other side stronger and more experienced, and the next Christmas you plan for will feel that much easier.