The 2016 holiday rush is here, and shoppers are expected to spend more online this year than ever before. Last year, ecommerce sales grew roughly 20%. Online sales during the 2016 holiday season are expected to rise 11% as well. A well-planned holiday marketing campaign is the key to converting more shoppers during the holiday traffic bump. Here are 5 easy-to-implement ideas to help you get more customers and retain them this Christmas.
Tip#1: Implement Exit Intent Technology
Exit intent is essentially a pop-up that appears when a user attempts to leave the website. This pop-up will generally showcase a deal or promotion to entice the shopper to buy now. Offering a last second deal like free shipping or 10% off is the retailer's final offer to the potential buyer, and it has proven to be successful. On average, there is a 25% decrease in cart abandonment after implementing deal-oriented exit intent campaigns.
Exit intent can also be used as a powerful lead-building tool. A pop-up asking for newsletter sign-ups can help you build your list and convert holiday shoppers into longtime customers. Entice visitors to sign up for the newsletter by promising exclusive deals, offering 10% off for signing up, or promising they will be the first to receive new product information or sales.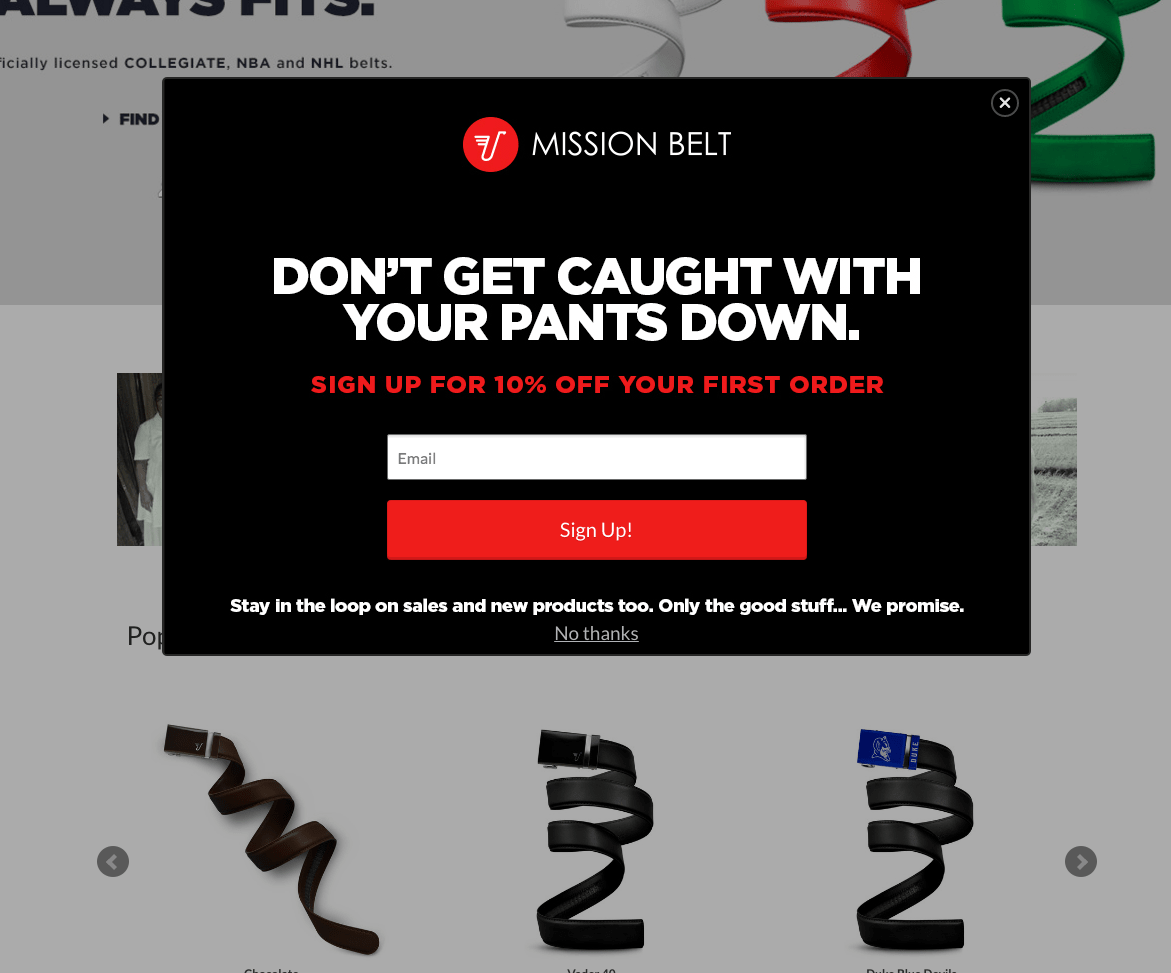 Tip #2: Optimize For Mobile
Comparison shoppers are doing more mobile searches than ever from retail stores to find a better deal online. In fact, 82% of shoppers use their mobile device to help them make a decision about a product. So why are desktop sales so much higher?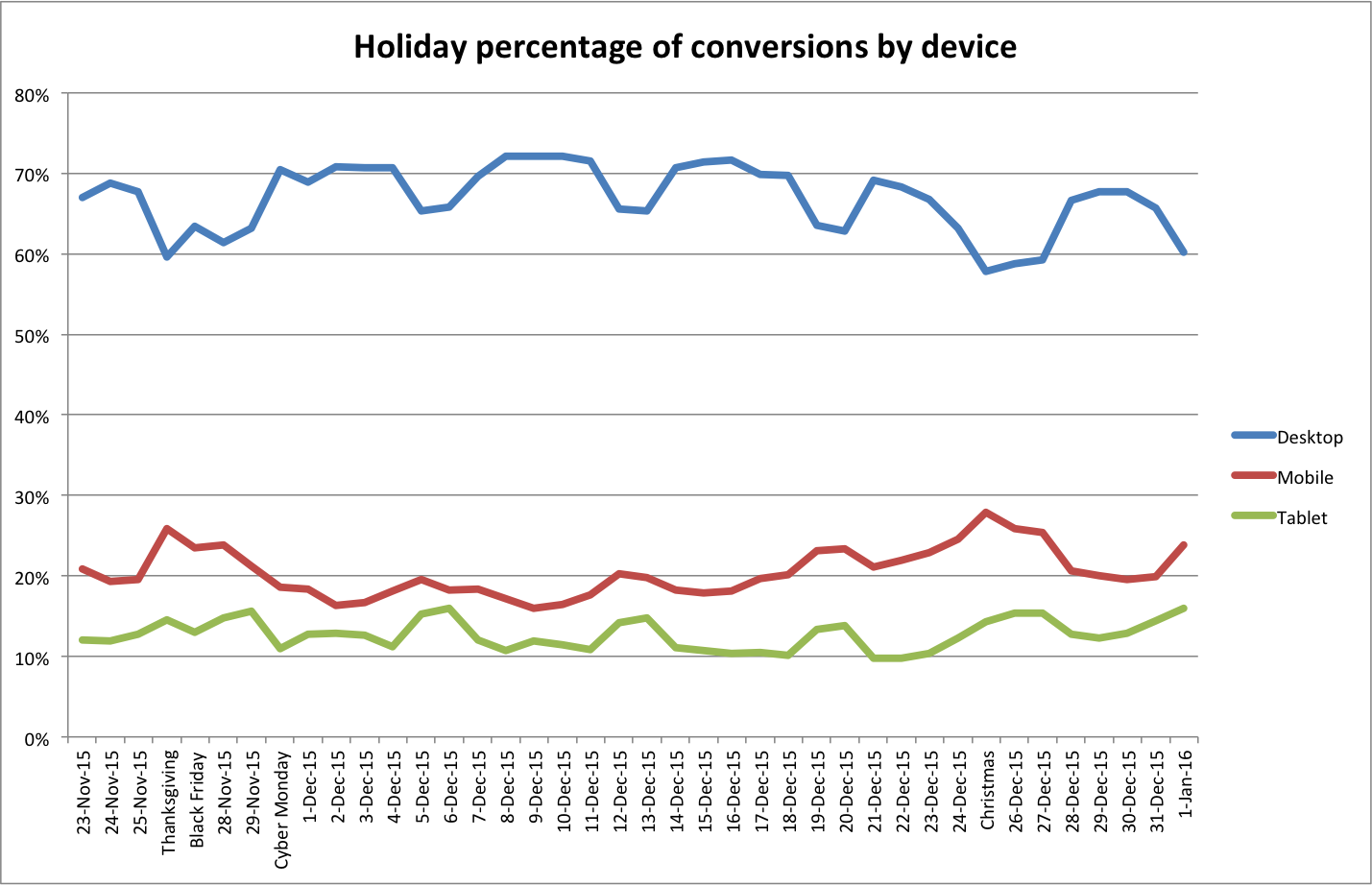 The reason desktop traffic converts 2X higher than mobile is due to clunky mobile sites, smaller buttons, and slower page loading times. Use Google's PageSpeed Insights tool to analyze your website's content and get suggestions on what you can improve. Websites that cut down their page load time to 4 seconds see an average conversion increase of 2%. Remove any non-essential direct links from the home page to cut down mobile page loading time.
Only keep the essentials on the home page, like calls-to-action or your holiday promotions. Large buttons with urgent CTA's will reduce any mis-taps the shopper may have. Large images look great on desktop and help convert more shoppers, however, on mobile these large images will cause dramatically longer loading times. Make sure your product photos are adjusted to fit the desired size for mobile pages. You can use tools like Pixlr to edit or resize your product images without losing any image quality.
Another way to optimize for mobile is to reduce the number of checkout steps. 30% of carts are abandoned when customers are asked to register before purchasing.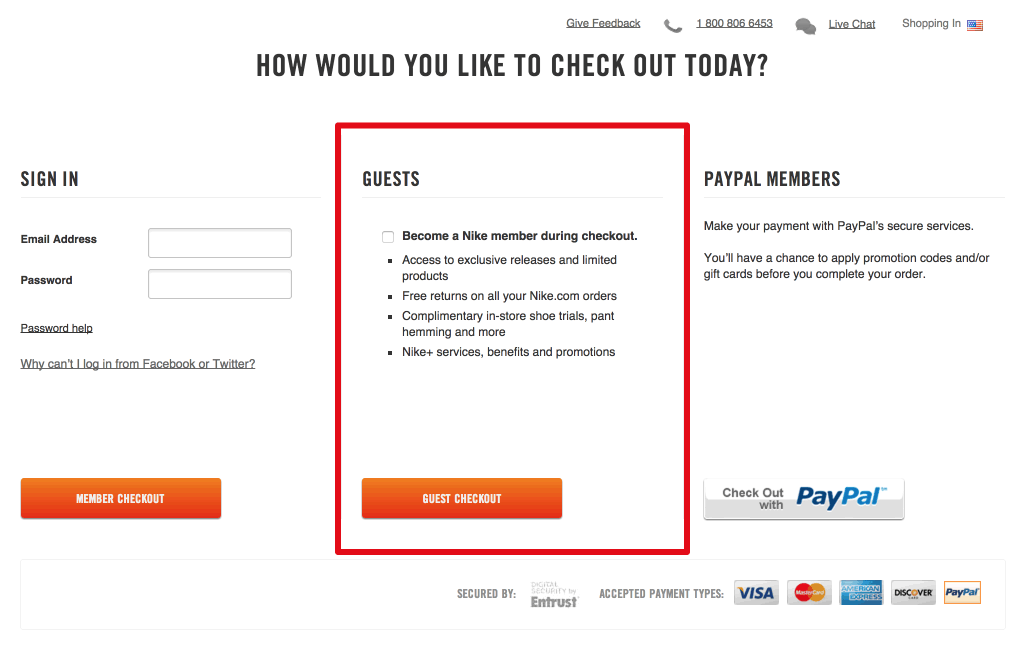 Allow first-time buyers the option to check out as a guest to reduce the number of taps and move them to the payment information page faster. Including social login functionality with Facebook will reduce the amount of content irrelevant to purchase that shoppers see during checkout.

Tip #3: Create Christmas Themed Landing Pages
The most effective way to showcase your best deals is with a Christmas themed deals page. When shoppers visit your site, clearly display your sale and point the customer in the right direction to access the sale.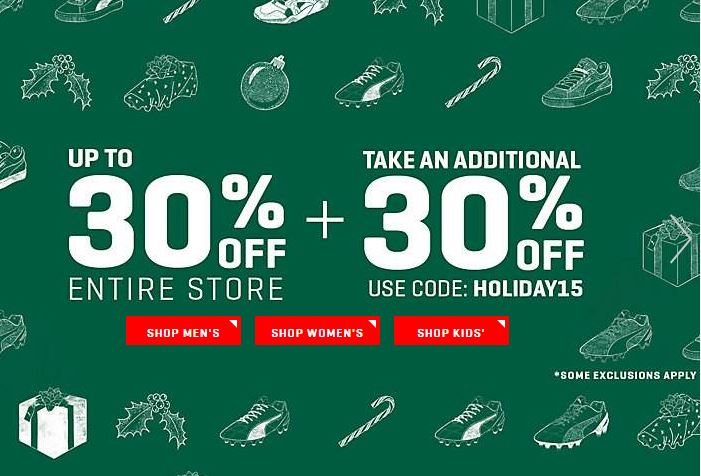 This page clearly points out the sale and easily directs them by only listing three options. Reduce clutter to focus only on the important things. Make the calls-to-action buttons bright and eye catching to move the shopper quickly to their specific page.
If you are offering multiple deals for specific brands or products, list them out separately to limit any confusion a shopper might have.

Increase urgency for shoppers with a countdown until the sale ends. These tactics are very simple but can be extremely effective in capturing impulsive "festive" shoppers.
Tip #4: Offer Deals For Last Minute Christmas Shoppers
Shoppers are procrastinating their holiday gift buying more than ever in 2016. The biggest year-over-year increase for eCommerce sales was on December 23. There was a 56% growth rate in eCommerce sales on this day. Shoppers know they can buy later because they know the product will arrive on time. Retailers should pay close attention to this trend.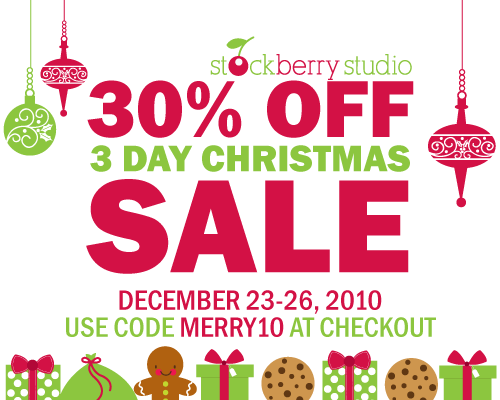 One way retailers can entice last-minute shoppers to buy is with Christmas-themed deals that expire. Use a countdown leading up to Christmas to create a sense of urgency. Create a different sale each day and inform your email list and social media followers of these new deals. Offer better shipping deals, like free 2-day shipping, the closer it is to Christmas.
Tip #5: Focus On Retention
Most customers that make a purchase from an online store during November and December will never return again. Turning a one-time shopper into a lifetime customer is not easy, but there are reasons why you should be focusing on retaining them. According to Remarkety, the average lifetime value of a customer with one order is $137.62. The average lifetime value of a customer with more than one order is $333.90. Increasing retention rates by 5% can increase your profits by 25% to 95%.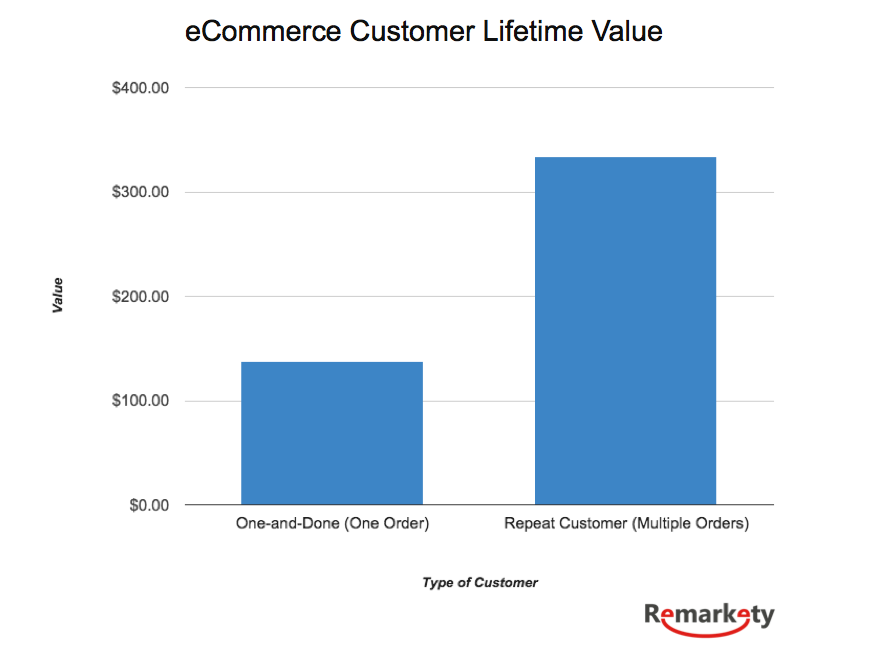 (Photo credit: Remarkety)
Did that catch your attention?
The probability of selling to an existing customer is 60%-70% while selling to a new prospect is 5%-20%. Using predictive analytics (with tools like SailThru), you can actually see which shoppers are most likely to become a loyal customer to your store. Target the shoppers with high propensity to buy with incentives. They are the most likely to make a purchase. This will save you time and frustration.
Offer perks and rewards to these shoppers. 55% of consumers are influenced where to shop based on whether a company has a rewards program. Get these shoppers to sign up for your rewards program by offering extra discount on products, shipping deals, or by creating an exclusive deal just for them. Reward shoppers that spend more with specific offers tailored to their buying history.  Loyalty programs create goodwill between shopper and seller and building trust is a huge factor in retention.
Conclusion
The holiday season is the most important time of the year for retailers. Implement some new ideas and strategies this year and see what there is to build on for the future. It will be interesting to see what this year's holiday shopping data looks like. Will last minute Christmas orders rise again?
Either way, there's never been a better time to be an eCommerce retailer. Implement some of these ideas and let us know what works best for you!