It feels like time is flying by – I'm already on my fourth installment of the #EcomLaunch series! I'm pleased to report that NailPolish.co.uk is doing well, sales are ticking over better than expected, and I've finally found some time to try some mobile text ads on AdWords.
I'm super happy with the way NailPolish.co.uk has fared initially, but there were some growing pains with early order fulfillment that I want to share with you, as well as some troubleshooting we did to squash bugs on our site. It's super important to monitor your entire operation closely when you first launch, so you can find those small things that can make a huge impact on your bottom line with a little fine tuning.
I also think I probably underestimated the competition in the nail polish niche! It's much tougher than I had imagined. That said, I did set my sights low initially, and we're still exceeding expectations. This just proves that you can do lots of research and reasoning, but it's not until you get your feet wet that you can really ascertain how competitive a niche truly is. I'm confident that when it's all said and done, I have all the resources necessary to succeed; it's just a matter of being patient and building up a loyal base of customers over time.
Early order fulfillment
Rolling back the clock a few weeks…
One of the bigger problems we recognized early is that nail polish bottles are made of glass, and they can get smashed in the mail. We needed to find a way to get nail polish to our customers in one piece, while still making a profit. We weighed up our options when it came to packaging – we could use rigid cardboard boxes (which would have cost about $8 to buy and ship), or we could use bubble wrap pouches with bubble wrap mail bags, which cost about $2 to post.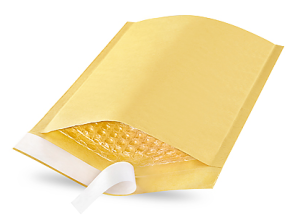 We decided that while the boxes were probably the best way to ship the items, the bubble wrap pouches and mail bags do provide a high level of protection against bumps while the items are being processed through the mail system.
The first orders came through the day the site was launched; it was just a case of fulfilling the orders like we do for all of our other websites. Order fulfillment doesn't get much more technical than putting items in a bag or box, but even with such a simple task things can (and do) go wrong.
Although it seems mighty easy to pack what's stated on a packing sheet, there's huge scope for error. It's easy to send the wrong color or shade (especially when you've got 400+ nail polishes in stock), so you really have to be on the ball. It's also easy to short customers by mistake: instead of sending that quantity of three that they ordered, you accidentally send one.
Order accuracy is huge in the world of ecommerce, so take steps and put procedure in place to ensure every order is double checked, minimizing the number of costly mistakes made.
Here are just a few tips to help you when it comes to fulfilling your very first orders:
Know how much they cost to send, so you don't under-charge for shipping
Know how you're going to send them (ie, which courier and service) so you don't have to waste time working out which company to use when customers are waiting for their goods
Send them as fast as you can – customers want their products yesterday!
Pack your items properly so they arrive in one piece, even if it means incurring a little extra expense
Understand what you can and can't send by mail (nail polish is a hazardous substance and we can only post so many bottles per parcel)
Organize stock carefully so you know exactly where it is when people start placing orders
Pay attention to what's written on the pick slip for maximum order accuracy

Squashing bugs
A huge amount of time is spent squashing bugs (aka, bug fixing) when you first launch an ecommerce website. If, like me, you can't piece together a line of code to save your life, then the bug squashing process tends to be fairly tough, and expensive!
The best way I've found to squash bugs is to make a list of critical, urgent and less urgent bugs. I then forward them to my developer periodically in order to have them fixed. If you email your developer each time you find a bug, you'll be sending a never-ending stream of messages. This can lead to confusion, and ultimately bugs not being fixed. Send one email each week with a list of bug updates for your developer to address.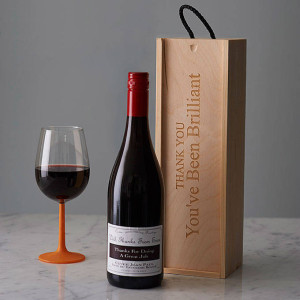 The biggest source of problems tends to be simple formatting: what looks great on your MacBook Air in Chrome might look horrible on a Windows desktop PC running Internet Explorer. Always cross-check your website in as many browsers as possible, on as many devices as possible. Just when you think you've catered to every possible permutation and combination of hardware and browsers, another issue will come at you.
Of course, you're also likely to find human errors on your platform. On my nail polish website, for example, there were a few colors that had the wrong image attributed to them. It's not ideal, but when you're uploading hundreds of colors all in one go, mistakes are bound to happen. As soon as we notice an issue, we address it promptly.
It's important not to kick back and put your feet up once your website is developed – go over it carefully and look for mistakes and problems, there will be some!
A small checklist of possible bugs and problems for you look out for includes:
Display errors
Poor or non-existent responsive layout
Broken links
Broken contact forms and email addresses
Payment gateway integration errors (if people can't pay, you won't make any sales!)
Product images and descriptions assigned to the wrong SKUs
In other news…
We'll be introducing Trustpilot to our website shortly. The idea of adding Trust Pilot is to give people confidence to buy from us. When you buy on Amazon or eBay you've got peace of mind that you're backed by various "money back" policies and schemes. When you buy elsewhere online, there's often much less certainty about to what extent you're protected (or exposed) to any potential scam.

By publishing Trust Pilot reviews on our website, we want potential customers to see what our existing customers are saying, we want to give them the confidence they need to hit that buy button and spend money with us. The Trust Pilot widgets will be installed over the coming weeks. We'll be monitoring conversion rates closely, keeping our fingers crossed for an increase.
I mentioned in previous posts that one particular nail polish brand was playing hardball with us. They just didn't want to supply us with their products, and the rejections kept coming for over 12 months. I'm pleased to say that we finally took delivery of our first batch of stock from this supplier only yesterday. Anyone who says persistence doesn't pay off is lying! So if a supplier is refusing to work with you, don't just take "no" for an answer, show them you mean business and pester them until they say "yes!"
NailPolish.co.uk is still heavily reliant on paid traffic for around 75% of its hits, so for that reason I've decided to get one of my employees to start writing blog posts about our products. The idea is that by adding high quality content that's "share-able" on social media, we should see some ranking improvements. As it stands the website is profitable anyway, but some "free" organic traffic would be great in order to drive sales further. Google is always telling us how high quality content is what they're looking for, so we're going to give it to them!
Now the intense launch of NailPolish.co.uk is over and we've got most of the biggest nail polish brands in stock, I'm looking for my next challenge – the next big idea. I think I've found it, and I'll enlighten you about it in one of my future posts…
Next in the Series: #EcomLaunch 5: Ecommerce Marketing, Purchasing, & Process Improvements