When you launch an ecommerce website and it appears to do well from the outset, it's tempting to take your foot off the gas. The idea of a two-month holiday to Hawaii might appeal to you, sipping the finest cocktails on the nicest beaches. Take my advice: don't book your tickets just yet.
A successful ecommerce launch shouldn't be applauded until your website is at least one year old. Things might look great in those early days, but there are plenty of potential pitfalls and problems that can pop up and put a stop to the whole thing.
In this particular post I want to share with you some of the on-going tasks I'm performing to make NailPolish.co.uk as good as it possibly can be. I'm going to look at alternative ecommerce marketing techniques and purchasing philosophy, as well as how I've identified areas in which to improve the website.
Ecommerce marketing
From day one I've marketed NailPolish.co.uk with a huge emphasis on paid traffic. Over time I've been refining these paid campaigns, adding keywords, modifying match types and adding new creative. I'm super pleased with how the PPC campaigns are going, but there's a world of opportunity when it comes to ecommerce marketing, or marketing any website really… paid traffic is just the tip of the iceberg.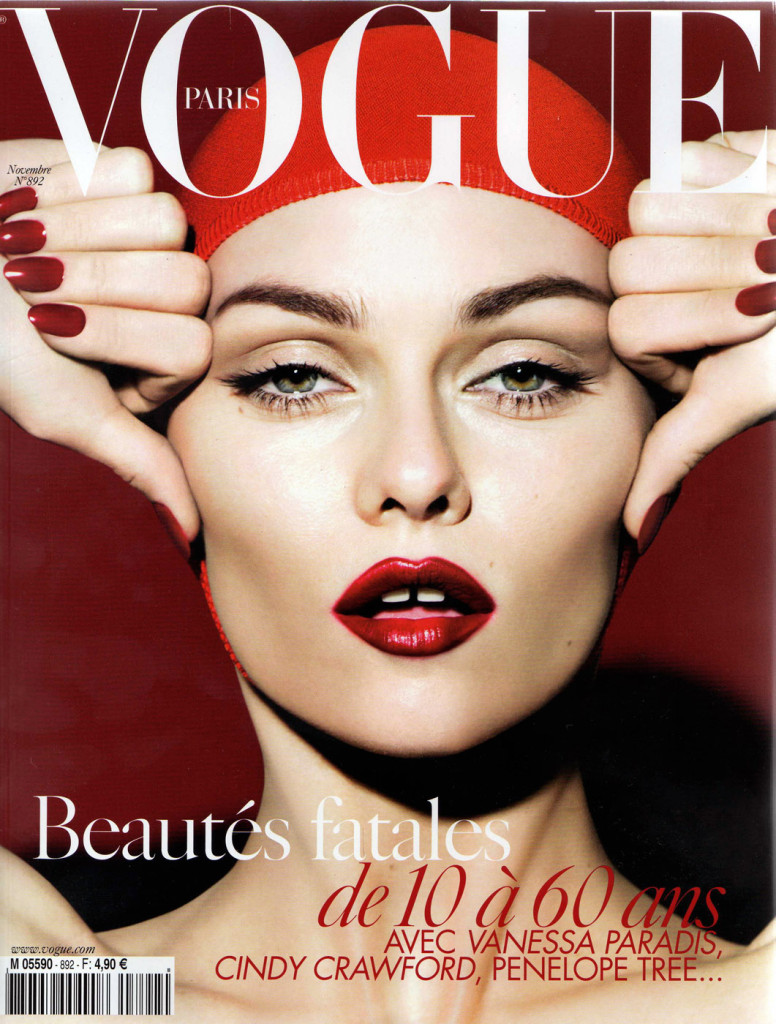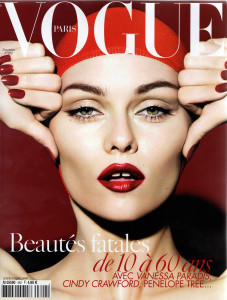 This week I dabbled in a little media buying in the world-famous publication, Vogue. My adverts will be published in the September issue of Vogue, so I'm really excited about that. I've done media buying in the past, but never in a national magazine of the standing of Vogue. I genuinely have no idea what to expect, it could be torrents of server melting traffic. Or, it could be a damp squib and I'll see no results. Either way I'm going to be happy because media buying in top magazines is something I wanted to try out.
Pending the success (or non-success) of my media buying in Vogue, I've got a list of other popular magazines that I'd like to advertise NailPolish.co.uk in. Once the results are in I will let you know how it all went!
As NailPolish.co.uk makes more and more sales, our customer email list is growing rapidly. Every month or two we send out an email newsletter containing a voucher code for our customers to use. This keeps our customers "warm" by reminding them that NailPolish.co.uk still exists, and it provides us with bumper sales for 24-48 hours. Of course we lose margin on the voucher code, but we find average check skyrockets when a voucher code is released, so profits actually increase.
One of my new employees has been tasked with taking care of social media and blogging on a daily basis. I think she's doing a great job. One thing we've both agreed is that interaction isn't very forthcoming on any of the platforms, but that's because gaining traction and an audience tends to be quite difficult in the early days.
With a constant stream of interesting, engaging posts, I think our social media marketing campaigns will be a success eventually. With social media you have to make a commitment to updating it daily – if you want to reap with rewards, you have to put in the hard yards.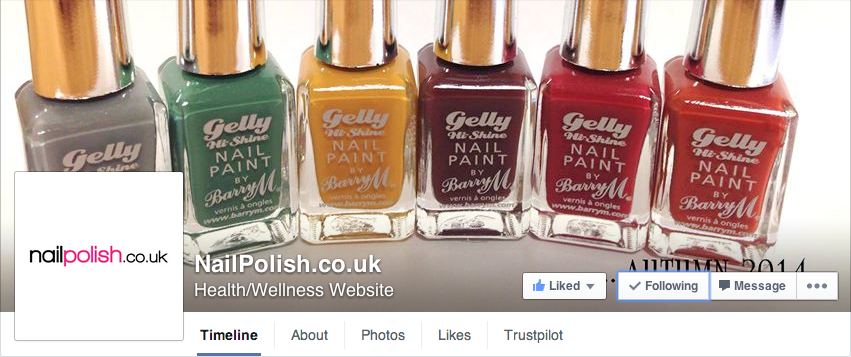 We're not expecting huge conversion rates via social media; it's more an exercise in reminding our customers that we're here, and we're open for business. These are just a few of the ecommerce marketing techniques we're focused on right now.

Purchasing
The challenge with any ecommerce business is to ensure you've got enough stock to sell to customers. On a personal level, I hate running out of stock, because it's lost time and sales that you can't get back. I always make it my mission to have enough products in stock to fulfill every single order placed with us (although I don't always accomplish that mission!). Being out of stock doesn't just lead to lost sales; it also leads to disgruntled customers.
It's very difficult to know how much stock to hold when you start out. If you hold too little, your launch will turn into a disaster because you've run out of things to sell. If you hold too much, you can kill your company's cash flow and sink your business before it has even gotten off the ground.
When I started NailPolish.co.uk I aimed to hold three or six pieces of each color from each brand. All of the brands we deal with sell their nail colors in multiples of three or six. I went for the lowest multiple in most cases.
After launch week there were quite a few lines that sold out. Once I knew specific lines were popular, I reordered a quantity of 24 this time. Some of those lines then sold out again, so I gradually bumped up the quantity on each order – some of those lines don't sell very well, and I've not had to reorder since.
Take my advice and start with a modest level of stock. Place small, frequent orders when you launch your website, basing your order levels on actual sales figures. Within just a couple of months you'll know which products sell well and which ones don't sell at all. The more sales history you have to work from, the easier it becomes to place your orders with suppliers going forward.
As I add more and more nail polish to my website I follow this same basic principle: a broad order of three or six bottles of each color, then frequent orders to top up levels. My eventual goal is to get things to a point where I just place one monthly order without running out of stock.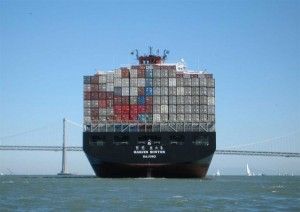 If you're importing stock from overseas and it takes a while to arrive you might have to start with larger quantities. You may also witness sales spikes from time to time. A couple of the colors that we stock were featured in a monthly magazine – they sold out in a couple of days. I ordered 120 units of the stock and we still have most of that left because the magazine it was featured in is no longer in circulation. There's often no rhyme or reason as to why your stock can deplete quickly, just do your best to ensure you have enough stock available to fulfill the normal behavior of your customers, without holding so much stock that you kill cash flow.
Improvements
In a competitive niche like nail care, there's no time to stand by and marvel at what I've already achieved. Instead, I've got to try and stay one step ahead of my competition, and I've got to look for ways to improve my website. Here are a few things I'm planning to do:
Trust Pilot integration will be added shortly to increase customer confidence; this will hopefully help boost our conversion rate.
Adding an account function due to various requests from customers. Initially we used the quick/guest checkout function in Shopify, but repeat customers have told us they don't like having to fill out their information every time they make a purchase. We'll be enabling accounts in the coming weeks to make life easier for our customers.
Bringing in more colors and collections from the existing brands that we work with, to ensure we carry their full ranges.
Adding more brands so that we fast become the "go to" place for nail polish. We want to have the biggest selection of brands for people to choose from.
At this stage my website is negotiating the launch phase with success. I'm under no illusions, however, that in order for my website to grow and snowball into something much bigger and better, I must continue to procure new products. I must continue to look after my customers by providing great service and listening to their feedback. I must also bring in as many new products and brands as possible, without upsetting my cash flow.
Doing the above is a huge challenge, but it can be done.
Final thoughts…
Right now I'm looking forward to seeing the fruit of my media buying labor. I don't know what to expect, and even if it flops completely I'll still be really glad that I tried it. NailPolish.co.uk's sales are growing gradually, at a rate far higher than FalseEyelashes.co.uk's sales grew. I'm still looking for ways to improve the website and innovative ways to market it, the kinds of opportunities my competitors aren't taking advantage of.
I mentioned in my last post that I've found a new launch to work on now that NailPolish.co.uk is established. I'll be spending most of my time on that project going forward, while still adding new products and making changes to NailPolish.co.uk. My new project is similar to NailPolish.co.uk, but it caters for a different segment of the nail care market – there will be some crossover between the two websites, especially in terms of stock, which will keep my startup costs for this new venture low because I already have 95% of the items I need in my warehouse.
In my next post I'll update you on progress with bringing in new brands and colors, as well as the effect that integrating Trust Pilot and adding account functionality to my website has had on sales.
Next in the Series: #EcomLaunch 6: New Ecommerce Project and A Reader Response