Etsy is by far the best ecommerce platform for creative entrepreneurs, and for good reason: it's a fantastic site that allows craftsmen and artists to connect to their market and sell their artisanal works and handmade goods with a couple of clicks of their mouse. Those with an Etsy account also gain access to a number of great management, analytic, and advertising tools. These tools arm you with an absolutely fantastic arsenal you can utilize to drive traffic to your shop and turn your passion project into sales and revenue. Whether you're a marketing rookie or a business savvy professional, Etsy is definitely a platform for you.
But what if you wanted to take your marketing prowess up a notch? What if there was a way to maximize Etsy's tools by hacking the power of social media, driving flocks of new followers to your Etsy shop? Well, the answer is right in front of you: Instagram.
Let's take a look at the numbers. To date, over 200 million Instagram users visit at least one business profile each day. Out of more than a billion users on Instagram, 80% follow a business profile — over 30% of them having reportedly bought an item they first spotted on Instagram. Just glancing at this makes it easy to see why Instagram has shaped up to be the best social media platform for brands looking to amp up their e-commerce game.
So if I've piqued your interest, read on. I'll show you how retailers like yourself can use Instagram to connect with your target market, increase awareness and affinity for your brand, and ultimately, drive traffic to your Etsy shop.

Create an Ownable Look
After creating your Instagram profile and before sharing your first post, know the first and most important rule: be consistent with your visuals.
Simply posting stunning images isn't gonna cut it, especially if your aim is to have people know who you are as a brand. Think of it like having a "uniform" — when you own a certain look, it's easy for people to know and remember who you are and what you stand for. The same can be said for your visuals; be consistent with certain elements so your audience will have a firm grasp on your brand.
1. Color
First up, choose an aesthetic. What's your brand mood? What hues, tones, and colors best define it? Do you own a sleek, menswear line of watches? Maybe neutral colors like greys and blacks suit you best. Or is your brand young, cute, and unapologetically feminine? Going for shades of pink, with a pop of orange or yellow, could do you wonders.
Then, play around with filters. Commit to a few that best show off your aesthetic, and run all your visuals through them before posting. Once you've come up with a strong look or a visual guideline, stick with it.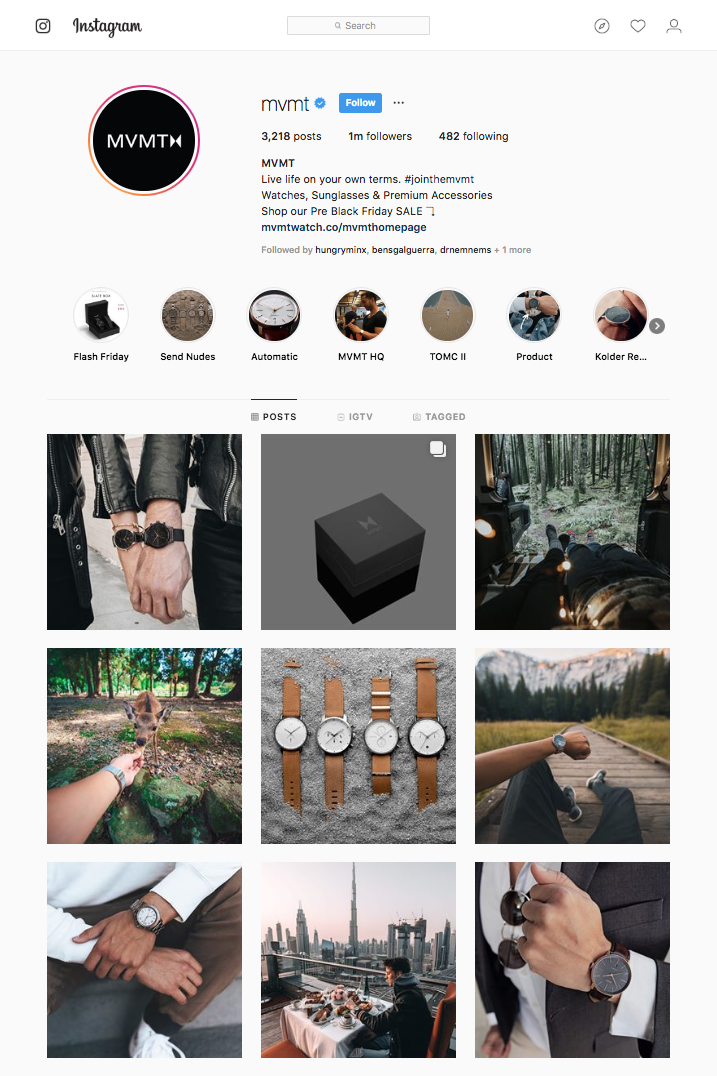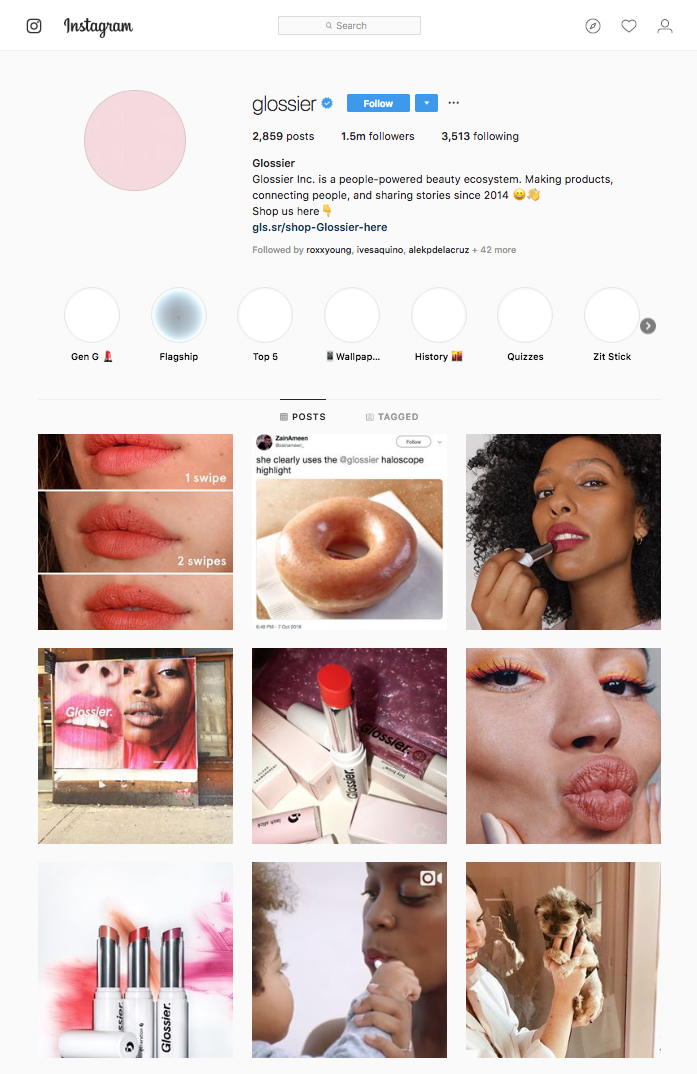 PRO TIP: Instagram offers a number of great filters for you to use and explore, but we recommend downloading a more specialized photo editing app like Instasize on your phone. That way, after you've found a good filter that works for your brand, you can also play around with its layout and typography tools — something we'll get into next.
2. Borders
Besides using filters, another great way to unify your posts is to play around with borders. Adding white borders to your images allows you to keep your feed clean and fresh, visually increasing the spaces between images (as seen below). Using different colored borders, on the other hand, lets you organize and color-coordinate your posts by type (like lifestyle content, new releases, and brand promos or announcements). Just like that, you get a visually stunning feed that's super easy to achieve.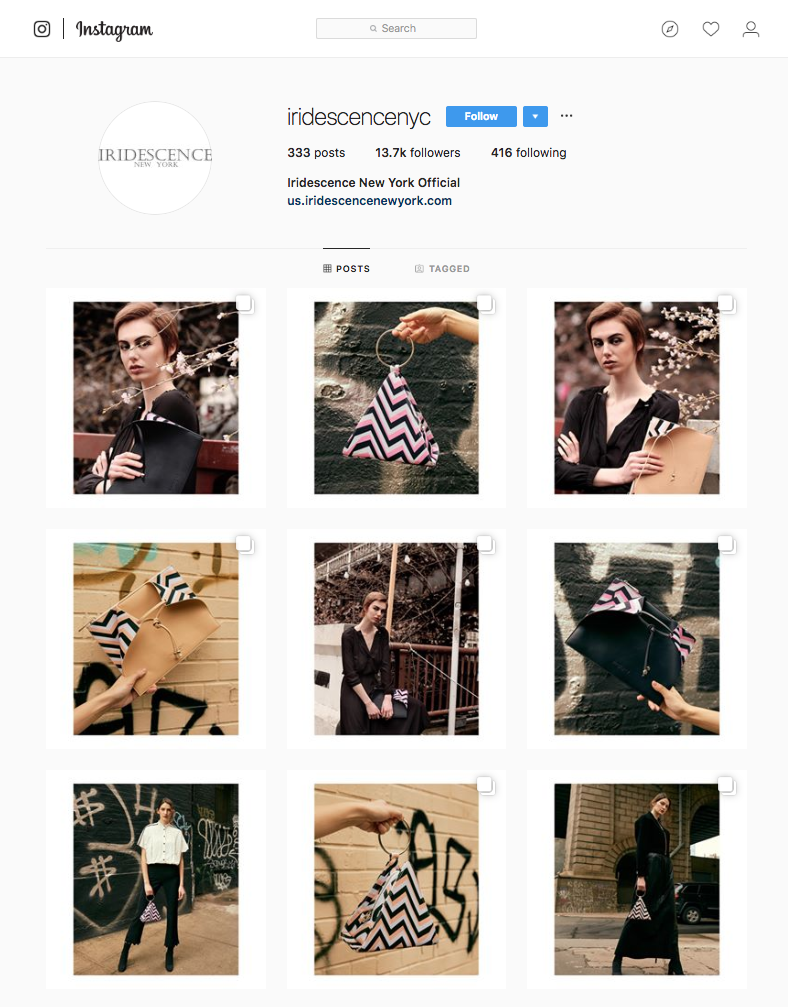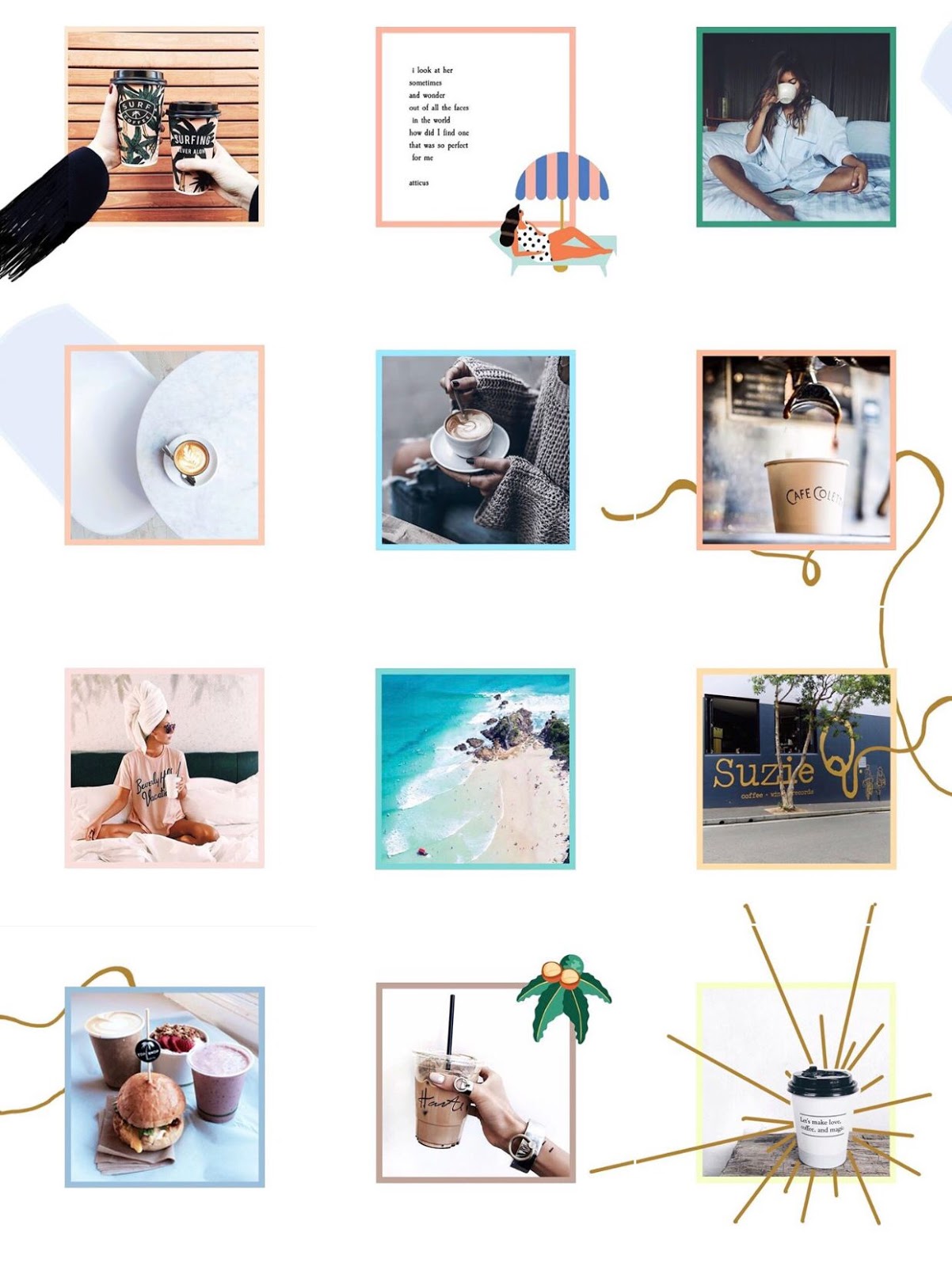 3. Fonts
Last but not the least, find a font or typeface that best represents your brand. Some of your posts are going to contain text, especially if you're announcing something like a promo or a sale. As tempting as it is to just use any font that looks nice, the same visual branding rule applies here: find one that represents the look and feel of your brand, and stick to it. A good editing app should be able to give you some great options to choose from.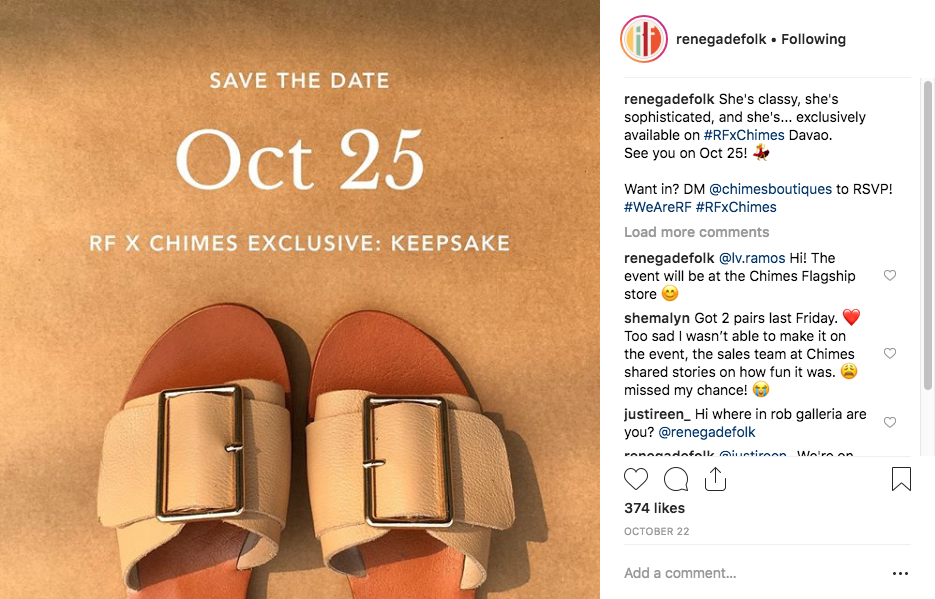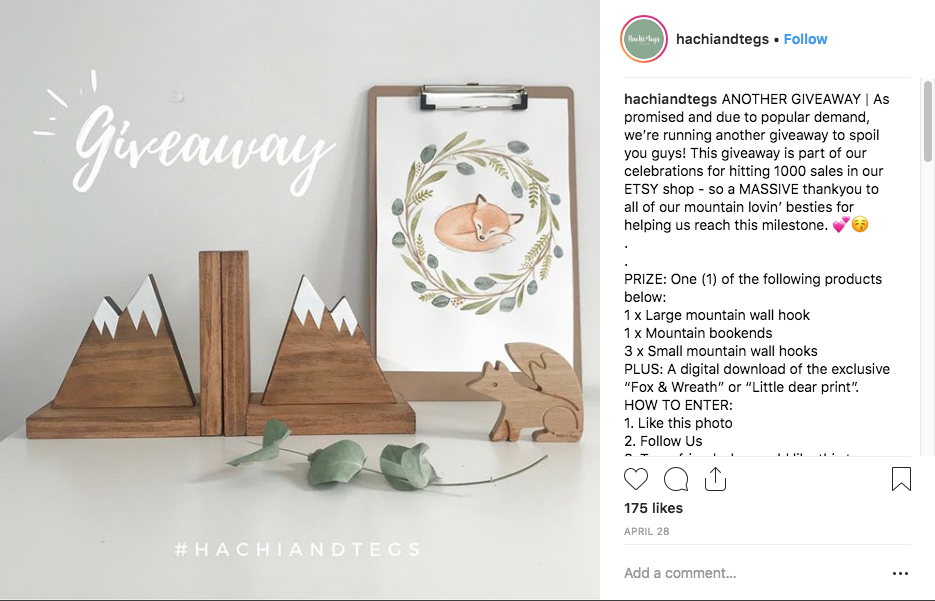 Don't Just Sell Products, Sell a Lifestyle
When selling your goods and wares on Etsy, the main goal is to show them off in every detail. Thus, product shots take front and center. Instagram, however, requires a different game altogether.
No matter how many business accounts there are on Instagram, at the end of the day, it still is a social media platform. This means people scroll through their feeds and browse through different accounts so they can be social, so they can connect with others and discover new things. They don't want to simply be sold stuff the way car salesmen or shopping TV channels do the job — they need to be made curious and excited. So by all means, share beautiful images of your products. But do it in a way that doesn't just sell your stuff; you'll achieve more by promoting your brand's lifestyle instead.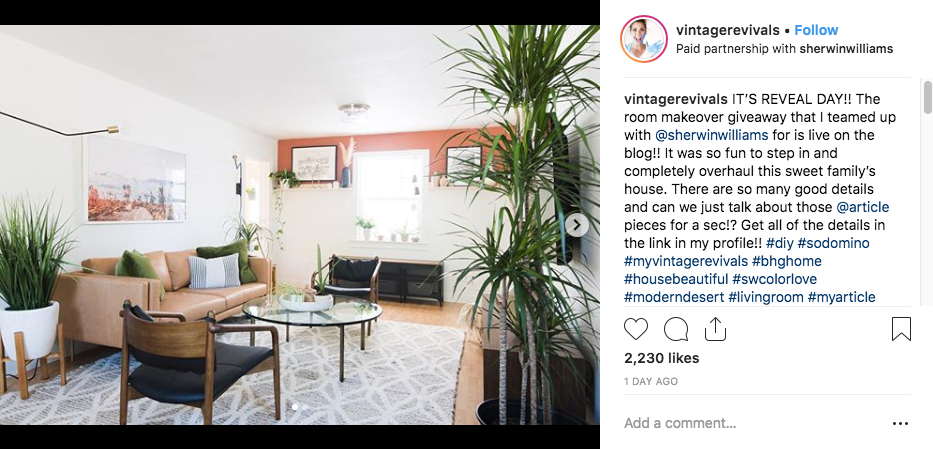 One tip I recommend is to post visuals of your products, but set in situations that show prospective clients how you or your patrons would actually use them. Instead of your typical white background, try playing around with natural or organic backdrops and layouts.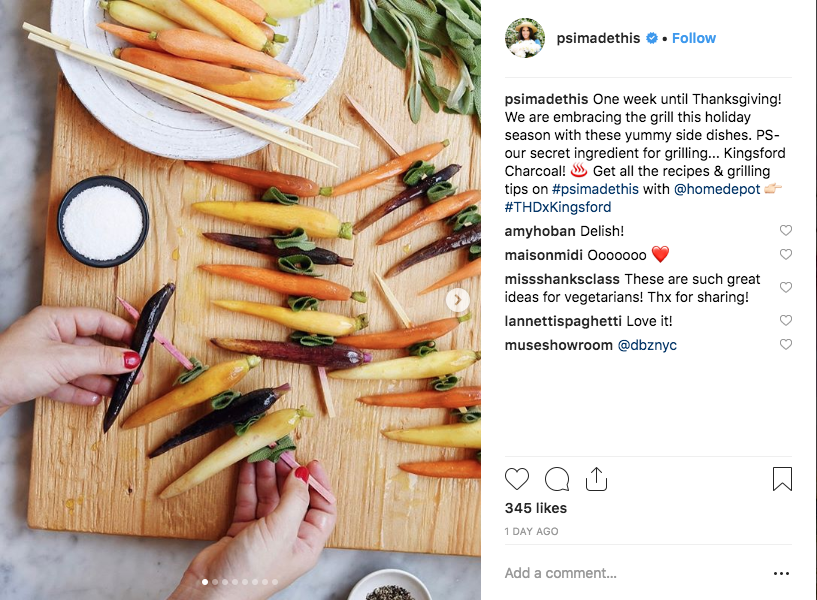 Don't worry too much about getting all the details of your product in the shot; think more about getting people excited about who you are as a brand and curious about what else you have to offer. The goal is to catch and hold their attention, and then lure them to your Etsy page to see more and hopefully purchase.
Always Link to Your Site
People aren't going to be able to check out your Etsy shop if they don't know where to find you. So add a link whenever you can. Here are some spots where links to your shop can live:
Your Instagram bio is always on the front page of your account, so it's only fitting that you keep the link to your Etsy shop there. It's also one of the few places on Instagram that allow you to have and create a hyperlink, so use this to your advantage.
Unlike your Instagram bio, you can't add a hyperlink to your captions. But, what you can do is invite prospective shoppers to check out your shop by simply clicking "link in bio" to see more of your stuff. Keep this in mind when you craft the captions of your posts.
Not a lot of brands add a watermark to their images, but it's actually still good practice to do so — especially when people repost your content, or take your post and share it on their feed. Doing this ensures you that your brand will always be on the image, and, if you use your shop's link as your watermark, people will always know how to find you online.

Invest in Sponsored Ads
Advertising on Instagram will cost you anywhere between 20 cents to $2 CPM (cost per thousand views or impressions), but the returns are usually always worth it. Each amount you invest on the platform can give you advanced targeting, better click rates, specialized post formats, and of course more views. Once a sponsored post has been paid for, it will automatically show up on the feeds of users with interests similar to your account, even if they're not following you.
Another thing that's worth noting is that, unlike posting the organic way, turning your content into an ad also allows you to link people to your Etsy shop through a clickable call-to-action found at the bottom of the image. The call-to-action button can be customized based on your objective, whether it's inviting people to "learn more" or "shop now."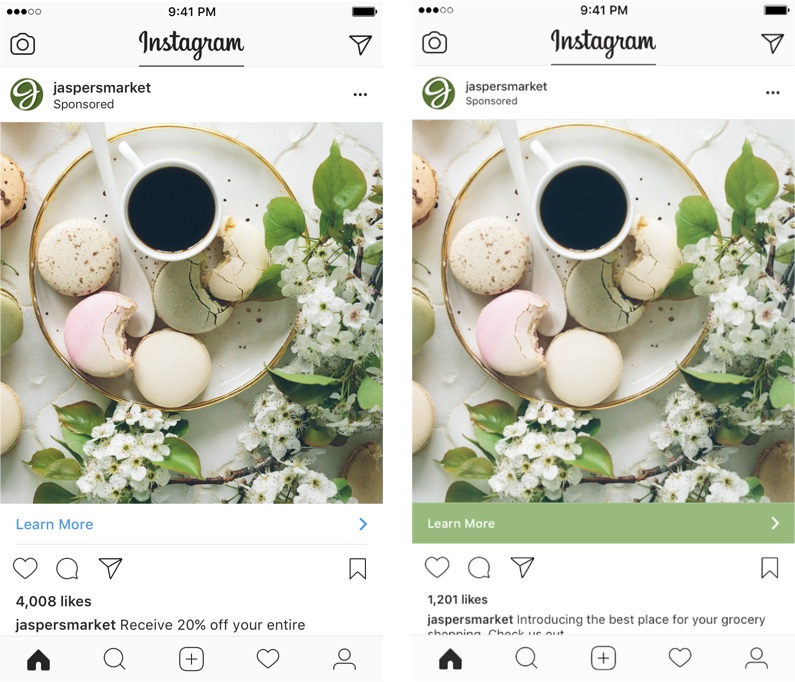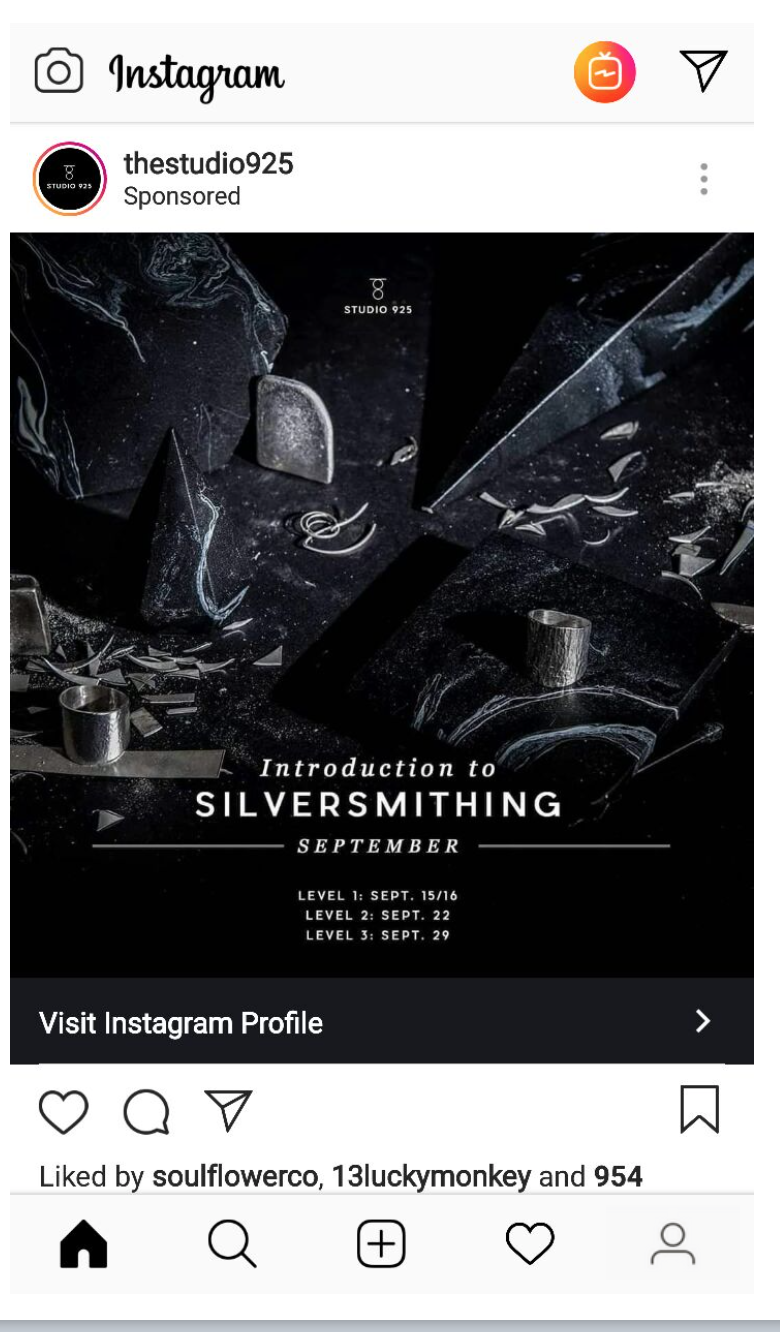 Although Instagram has a wide range of customizable ad formats for you to choose from, one I suggest you check out is Instagram's Shopper Post. This format is perfect for featuring your products and driving people to your Etsy shop because it allows your audience to tap on your content to find out more about what's being featured. They then tap again, and are instantly led to your Etsy shop for purchase options.
Use Instagram Stories
According to recent statistics, Instagram Stories sees around 400 million viewers daily. This means if you want to get your brand noticed, you should be posting on IG Stories as often as you post on your feed.
Keep in mind that unlike your feed, whatever you post on IG Stories is up for just 24 hours. Because posts here are less permanent, IG Stories is the perfect opportunity for you to connect with your market in an authentic way, and occasionally, to reward them for following your brand. A beautiful Instagram feed is bound to impress people, but taking them on your brand's journey allows them to actually relate with you. Think of your brand as a person: what story would he or she tell? Not sure where to begin? Here are some ideas:
1. Take Your Audience Behind-the-Scenes
Engage with your followers and viewers by giving them a sense of what your brand is really about. Take them behind the scenes of a photoshoot or give them a sneak peek of a product in the middle of being made. Working with an influencer soon? Tease your audience by giving them a candid view of their favorite celebrity, and a teaser of the campaign you're about to launch.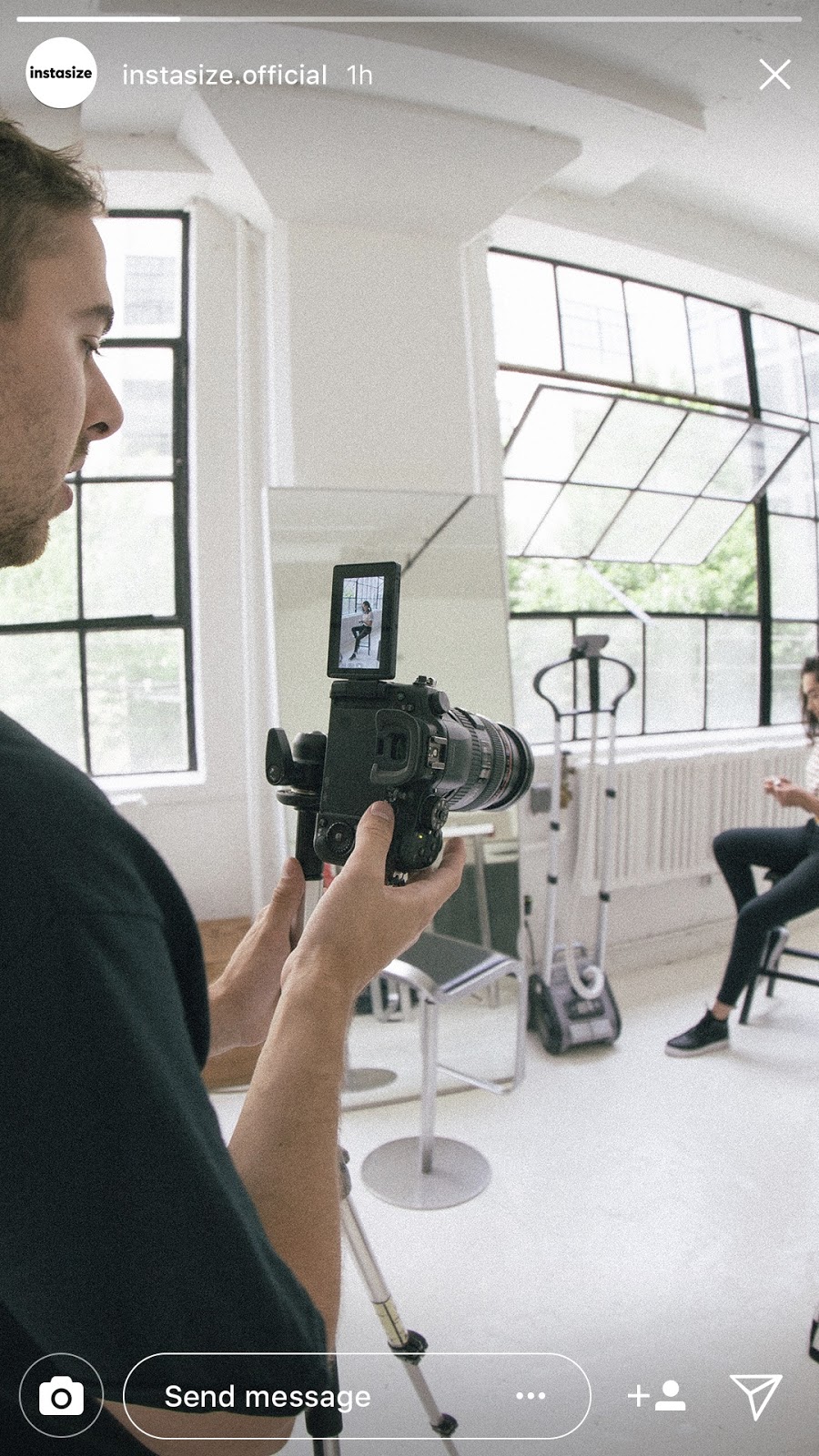 2. Ask Your Market
IG Stories also allows you to create polls and ask questions, which is absolutely fantastic for two things: increasing engagement rates with your audience, and, more importantly, allowing you to gain valuable insight on what your target market actually wants. This feature is perfect for when you want to launch a new product, but would like to test the waters and see if people would actually be interested in buying it.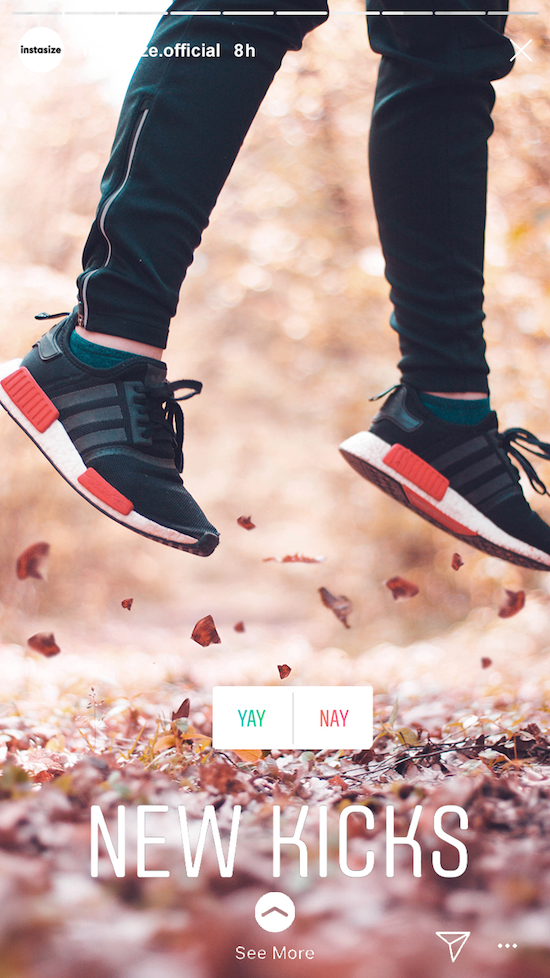 3. Use Hashtags When Possible
Hashtags have been synonymous to Instagram since the beginning of the social media platform, and for good reason: adding hashtags to your posts helps people beyond your follower group find reach your content quicker and easier. The same is true for IG Stories. Add hashtags to your IG Story, and it is most likely to show up on people's explore page.
The downside though is there is no 100% guarantee. Stories that are accepted into the Instagram's hashtag aggregation are chosen based on the quality of the image or video shared and their engagement rate. So before posting, see what you can do to improve your Story; quickly running your visuals through a filter or simply playing up your layout could spell all the difference.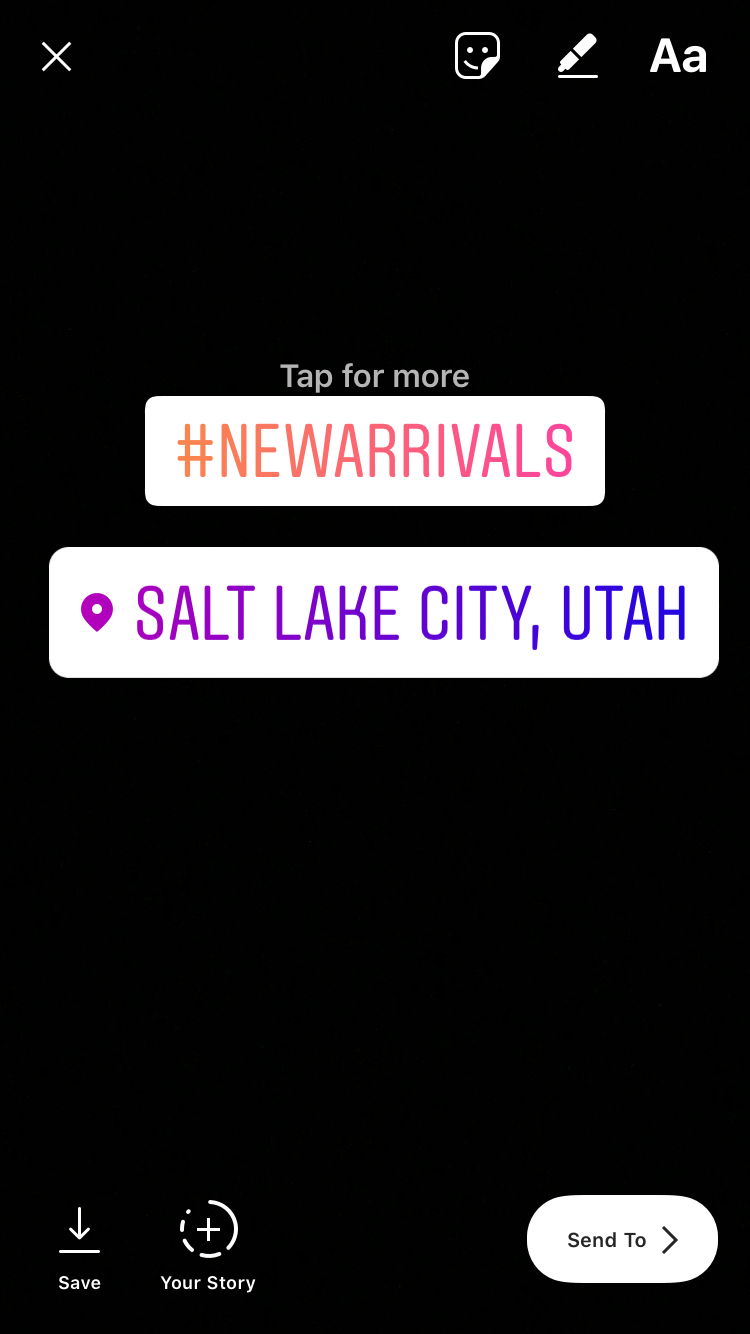 4. Run Promos
A great way to maximize IG Stories' 24-hour limit is by creating time-sensitive content, like quick and dirty promos and pop-up events. Give away discounts, perks, and freebies to those who were able to view your Stories at the right time. Not only does this get your audience excited, it could also definitely get them spending. Whatever content you decide to share, always remember to add a link to your Etsy shop, and invite people to swipe up to start shopping.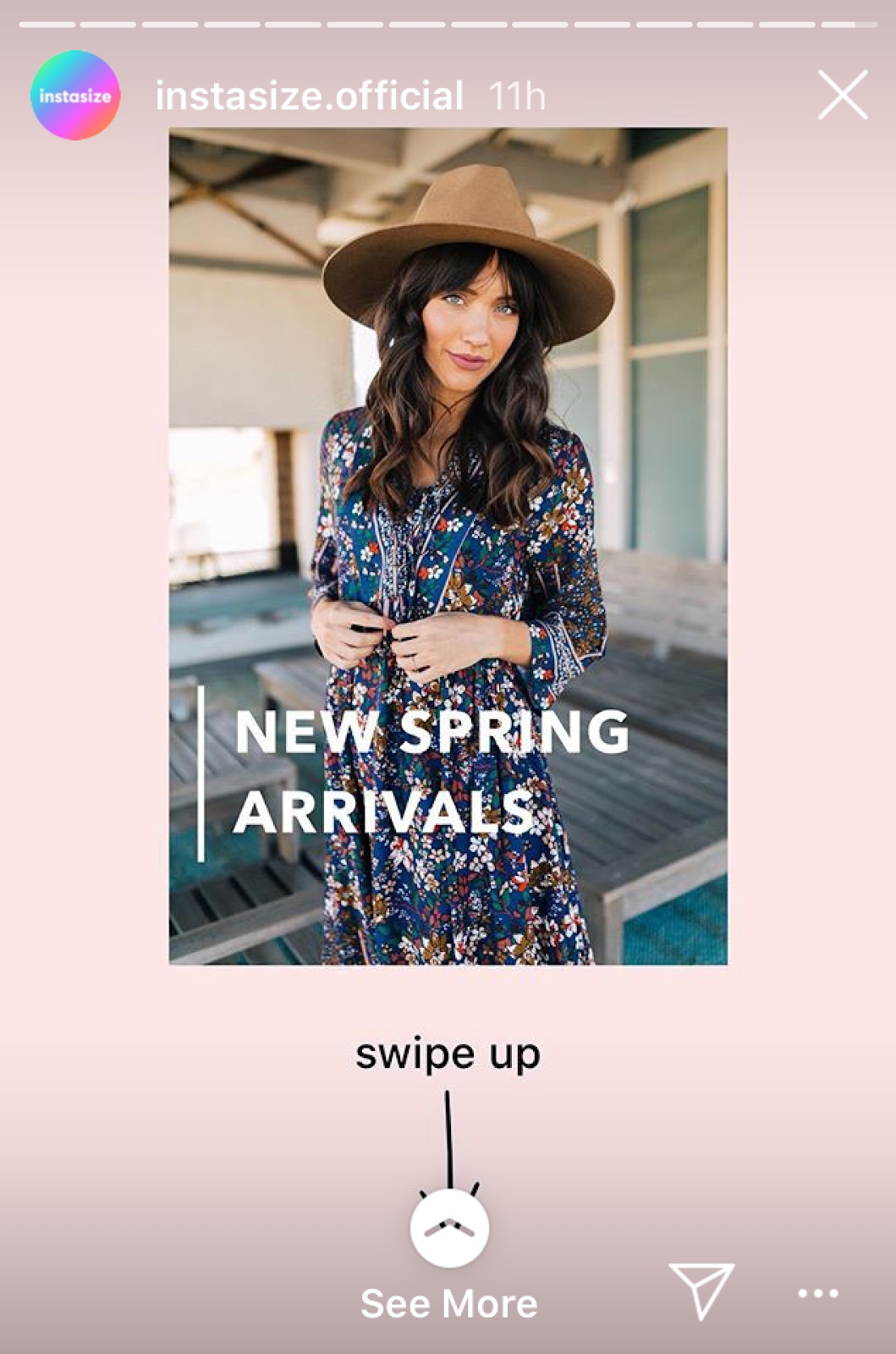 Wrapping Up
With all these tips at your disposal, there's one goal to keep in mind: get people interested with who you are and what you say on Instagram. Get people to identify with your brand. When you consistently deliver your visual content with care and authenticity, you'll easily get people rushing to your website on the daily.