In 2016, we announced a joint partnership with eBay to help sellers grow their businesses like never before. Through this partnership, sellers large and small have been able to use Sellbrite to easily add eBay's thriving marketplace as a new sales channel and manage it as part of their multichannel businesses.
Through the partnership, we launched the Sellbrite + eBay Seller Growth Program. This program was built for sellers who are new to Sellbrite and eBay, and it offers the following:
Free Sellbrite subscription for four months
Up to 1,000 free fixed price listings
Free eBay Premium Store for three months
Free support from eBay Growth Team
Second, we're creating and sharing a series of new blog posts that provide eBay sellers with the actionable advice and resources they need to boost sales and fuel business growth.
This blog post is the first piece of content in our new series. In it, we're presenting five expert ideas that every seller can use to optimize their eBay listings and sell more products.
Why Even Think About Optimizing your eBay Listing?
Competition on eBay is incredibly fierce, and, as a seller, it takes a lot to differentiate yourself from your competition. As of 2018, there were 25 million sellers on eBay and a community of 168 million active buyers. There are more businesses with similar products going after the same audience than ever before.
If you want to build a sustainable business on this marketplace, you need to be able to attract more customers and convert a larger percentage of those customers. Writing product descriptions and publishing identical listings day after day won't do the trick. In order to truly optimize your eBay listings, you need to start off by knowing the following:
What motivates your target customer to buy?
What prevents your target customer from buying?
What are your competitors doing to attract customers and sell products?
How do you measure and act on the performance of listings?
As you begin to work through answering the questions from the bulleted list above, you'll begin the early stages of developing and shaping a clear listing-optimization strategy for your business. This strategy will help guide you as you question and decide how to best showcase, describe, price, and promote your products.
Based on the answers you come up with, you'll likely want to make a list of ideas for optimizing your listing page that you can try in order to find out what your customers respond to and engage with best.

These are five of the most common ideas that eBay experts use to optimize their listings and drive more sales:
Expert Idea #1: Take Better Photos and Make Them Mobile-Friendly
One of the easiest changes you can make to improve the effectiveness of your listing pages is to simply take better photos of the products you're selling. When it comes to selling products online, high-quality visuals are key. Since your buyers don't have the luxury of walking into your store and picking up your products like they do when they're interacting with other brick-and-mortar businesses, it's important that you make professional-grade photography a priority when getting ready to create new listings for products.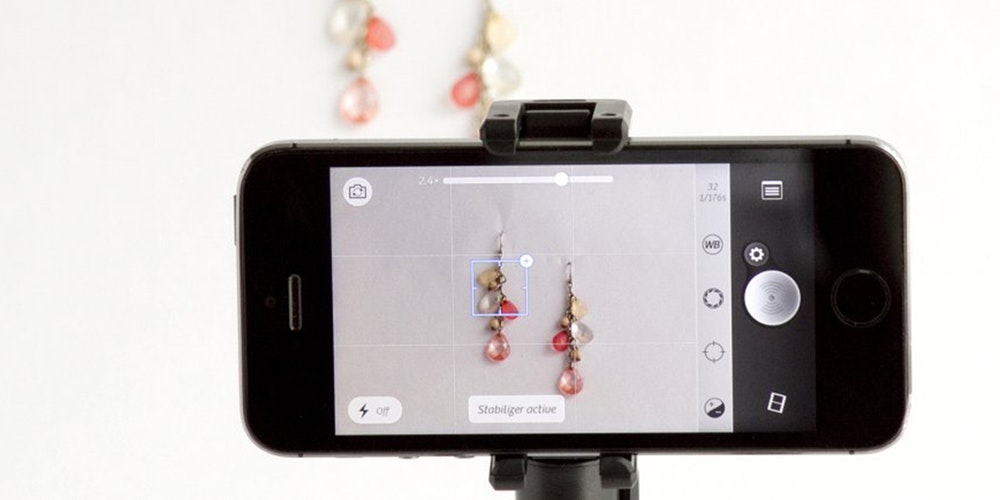 In a photography guide from eBay, the company shares 14 important tips that will help you take photos that sell more. Here are the six best tips:
Tip #1. Use a plain, uncluttered backdrop. Always make sure your product is the primary focus of the photo you take. You can achieve this by keeping your photo simple and placing a white backdrop behind your products. You can buy backdrops for as little as $20 on eBay.
Tip #2: Turn off the flash. Use diffused lighting. Turning off the flash will prevent unwanted shadows or light spots that distract from your product or make parts of your product difficult for buyers to see completely.
Tip #3: Use a tripod. There's nothing more unprofessional than a shaky or blurry photo. A tripod will help you take higher-quality photos and will allow you to take a series of different photos of your product from the exact same distance. You can find a wide variety of tripods on eBay—pick one that works best for you and the equipment you're using.
Tip #4: Capture all angles, details, and blemishes. Again, since your buyers don't have the luxury of picking up and inspecting your product in person, you have to do everything you can to help them see your product, evaluate its quality, and decide whether it's something they want to buy from you. If your buyers can't see every angle and detail, they might feel like you're intentionally hiding something from them and might be reluctant to buy from you.
Tip #5: Capture detailed close-up shots. Again, don't leave your buyers guessing. Give them the opportunity to see your product up close, as if they were picking it up in their hands in-store.
Tip #6: Take high-resolution photos. Make sure your pictures are high resolution in order to enable the zoom and enlarge feature in eBay. If you use the high or medium file-size setting on your camera or phone, the resolution will be high enough to enable the zoom feature.
To see the eight remaining tips, explore the guide here.
In addition to taking better photos of your products, you should also make sure the images you upload are mobile-friendly. If your potential buyers have issues viewing the images of your products on their smartphones, they will not buy from you.
To make sure you're uploading photos correctly on eBay to allow for mobile viewing, check out this guide from eBay.
Expert Idea #2: Give Potential Buyers The Information They Are Looking For
Another great way to optimize your listings is to write copy that gives potential buyers the exact information they are looking for when reviewing your products. Doing that is an easy two-step process. First, dissect your existing product description and eliminate any irrelevant or unhelpful information—i.e., the fluff. Next, replace it with statements that directly address the objections and questions you know buyers have had before when buying your products.
At this point, some of you might be asking, "How do I know what information my customers are looking for?"
In a post titled The Perfect eBay Listing: How We Increased Our Sales by 220%, author Victor Levitin offers a few recommendations for zeroing in on this information. In order to find out what information your potential buyers are looking for, he recommends leveraging the following areas:
1. eBay Messages — Often times the questions people ask provide insight into what is unclear about your page or what is missing altogether.
2. Paying Attention to Competitors — Looking at what your competitors include in their descriptions and how they format information can give you ideas on how to improve on their listings and make your own more unique.
3. eBay Feedback Reviews — The reviews you and your competitors get can give you a good idea of what products and services customers like and what they don't. This will help you figure out what to include or exclude in your description because you'll know exactly what customers want.
4. Your Other Selling Channels — If you use a description on another channel that works well, use it on your eBay page too. Conversely, if your product descriptions on other channels are flawed, use eBay as an opportunity to try something different.
If you dive into these areas of research, you'll be able to get the information necessary to match your listings to customer needs and preferences and, in doing so, optimize your eBay listings for increased sales.

Expert Idea #3: Include Trust Indicators and Social Proof Statements
We've written a lot about social proof and trust indicators before on this blog, and it's because they are incredibly effective tools that can be used to persuade people to buy from you.
Ecommerce businesses use social proof as a psychological tactic to give people the feeling they should buy a product because others around them are buying it.

Use social proof as a way to show potential customers that they can trust you. [Source]
To optimize your eBay listings, try incorporating the following types of social proof statements into your description:
Customer testimonials
Screenshots of reviews
Screenshots of happy customers engaging with you on social media
Number of products sold
Total number of customers who have purchased from you in the past
To supplement your social proof statements and optimize your eBay listings even further, add some trust indicators. Trust indicators make potential buyers feel safe about the purchase they are about to make, helping to increase conversion. Common examples that work well include the following:
Money-back guarantee statements
Information about your shipping and return policies
Statements about the quality and authenticity of the products you're selling
Adding social proof statements and trust indicators to your listings reminds customers of three things: They are buying from actual human beings who care, their information is safe, and they will get the product that they are buying.
Expert Idea #4: Leverage Keywords and Keyword Phrasing
As a seller on eBay, getting your products high up in a customer's search results is incredibly important because it impacts how much traffic your eBay store gets. eBay's search engine, Cassini, determines where your listing shows up in a particular search result, based on the words and phrases you use in your titles and product descriptions.
If you haven't put much thought or time into intentionally picking keywords and keyword phrasing, this could be a huge opportunity to optimize your eBay listings.
The following resources are great for helping you figure out how to to get the right keywords and phrases in place for your eBay listings:
Tip: to improve your keywords, spend time analyzing which keywords and keyword phrases your competitors are using!
Expert Idea #5: Leverage Listing Upgrades and Item Specifics
Another way you can optimize your listings is by leveraging listing upgrades from eBay. For a fee that varies depending on the price of your item and the duration of the listing, you can add features to your listing that make it stand out more and give it increased functionality.
Examples of listing upgrades include the following:
Bold title→ simply displays your listing title in bold to help it stand out more
Subtitle→ allows you to display a line of text under the title of your listing
Multi-Category Listing→ enables you to list your product in two categories to increase exposure
International Site Visibility→ Makes your listing visible to buyers outside of the US
Gallery Plus→ Enlarges the featured photo on your listing
Listing Designer→ allows you to use premade templates and themes to make your listing look more professional.
Value Pack→ packages the Gallery Plus, listing designer and subtitle upgrades together for a discounted price on each.
But listing-upgrade fees can add up fast if you're not careful, so it's important to make sure you do your research to find out which features would be most effective for your business and which would not be worth the fee.
A good starting point to research which upgrades will be worth it and which will not is this eBay upgrades guide from SaleHoo. Not every upgrade will work well for every business, and this guide will help you pinpoint which upgrades will be best for your business.
A more cost-effective approach to optimizing your eBay listings is filling out your item specifics. Item specifics are the details about your product, such as size, color, style, and brand, which show up in your listing description. This information will make your listing more relevant to potential customers' searches because it allows those specifics to be included in the search filters. Not only that, but it also helps buyers who are viewing your listing make the right decision on whether or not the product is exactly what they need. This will in turn increase conversion rate and decrease returns as well as negative feedback.
If you have a lot of different products with different item specifics, this can get tricky, so you might want to consider using a software tool that makes it really easy to populate your item specifics with data from your inventory.
Bonus Idea: Optimize for Mobile
Making your item listings easily accessible and viewable from mobile devices is an increasingly important feature. In 2018, mobile purchases made up 63% of ecommerce sales, and that number is projected to rise to 67% in 2019. Meeting customers on their preferred platform is one of the most important ways to optimize your eBay listings.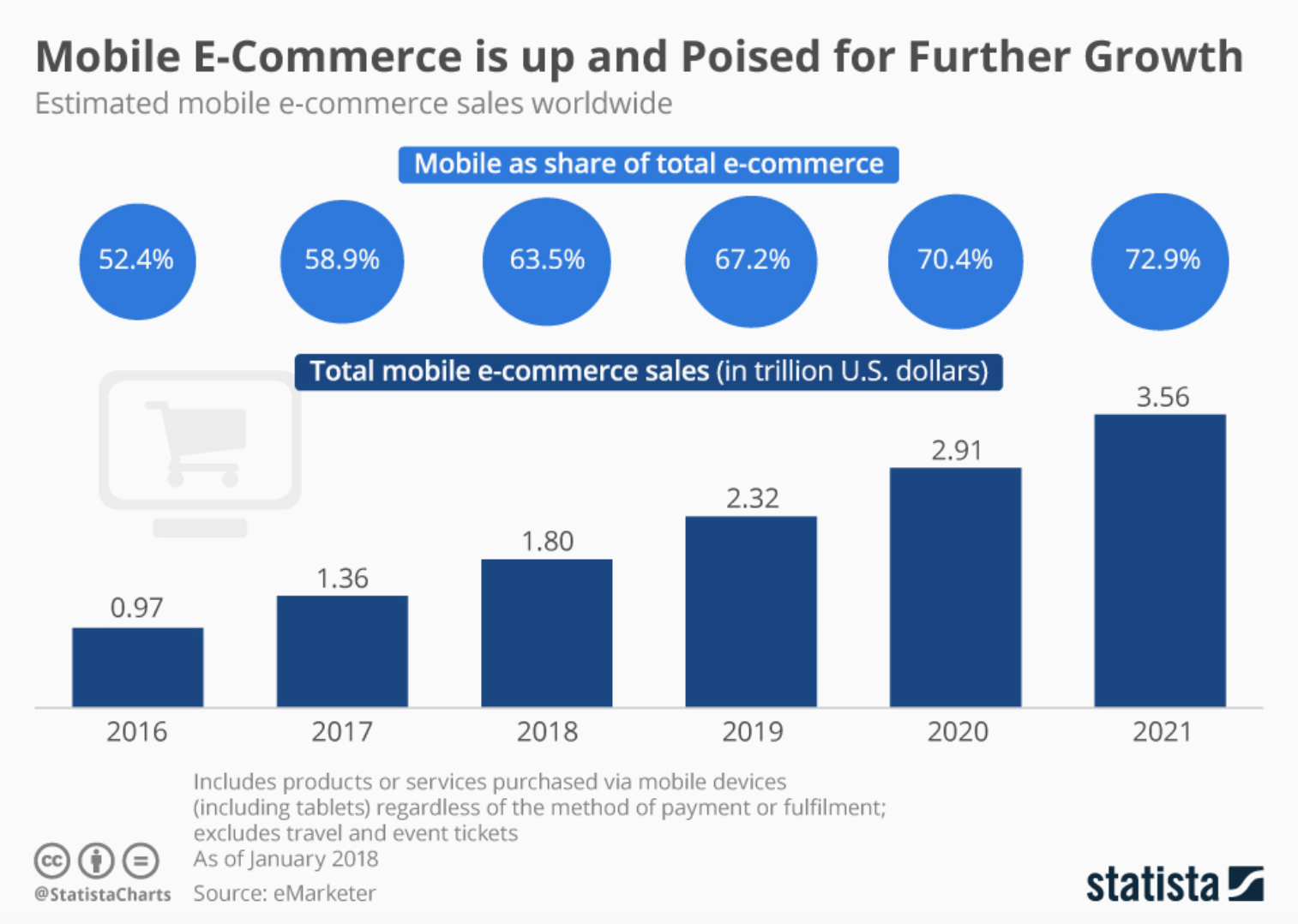 eBay does do their part to make mobile shopping easier for customers, but there are a few additional things you can do to make your listings even more mobile-friendly.
One of the most important components of a mobile-friendly listing is making sure that horizontal scrolling will not be necessary. eBay provides the following advice to help you eliminate any need for customers to scroll horizontally through your listing:
Use the viewport meta tag. The viewport meta tag communicates to mobile browsers how to adjust the dimensions and scaling of the item description in order to render properly on a mobile device. For example, include the following line of code in your item description:
<meta name="viewport" content="width=device-width, initial-scale=1">
When setting the viewport, do not use fixed-width values, because this will cause your item description to render incorrectly for some device sizes.
Make sure that all item-description elements scale across device sizes. Do not set absolute values in CSS declarations, and make sure inline images scale well across screen sizes. In practice, this should prevent any mobile browser from rendering horizontal scroll bars, which are not mobile-friendly.
To view more suggestions, check out this page from eBay.
If you have any other ideas for optimizing eBay listings, let us know in the comments section below!
New to eBay and Sellbrite? Take advantage of our Sellbrite + eBay Seller Growth Program.
Originally published September 30th, 2016. Updated March 20th, 2019.