Ecommerce sales are rising through the roof as people nowadays clearly prefer shopping online. Even after visiting a store, 56% of millennials purchase the products online at least half of the time. The ecommerce industry is worth over $3 billion right now and is expected to exceed $6.5 billion by 2023.
With so much buzz around these buying trends, many entrepreneurs are attracted to the business opportunity of setting up their own ecommerce stores, which has, in turn, resulted in immense competition. There is no way of knowing exactly how many online stores exist today, but one educated guess from five years ago put it in the neighborhood of 18 million, so there are undoubtedly many more by now.
Running a successful ecommerce store isn't easy anymore. If you want to generate ample revenue from your ecommerce store, you need to research your audience, your competitors, and the market to evaluate product-market fit before launching.

This ensures that all the time and money you put into creating, launching, and marketing the product will result in positive ROI.
When ecommerce business are wondering how to evaluate product-market fit, these are a few popular techniques they may use:
Competitor analysis The most straightforward method you can use to analyze product-market fit is by visiting competitor websites. Most ecommerce stores now list their most popular products in a bestsellers category and display reviews of the product on their landing pages. If a product similar to the one you plan to launch is on a competitor's bestsellers page and has a lot of positive reviews, you are on the right track with product selection.

You can read reviews of the product and the description to gain better insights before you launch. Buying the product and analyzing their funnel can also help you better understand your competitors' marketing strategy.

Audience research Another way you can analyze product-market fit is by reaching out to your current and potential customers and asking them directly what they want. You can easily accomplish this with the help of surveys and interviews.
Web analysis You can also figure out if a product or a product category is popular by conducting keyword research across the web. Tools like Google Trends can show you if the interest in certain product types or pain points is rising or dwindling.
Industry benchmark reports Several organizations regularly release reports and studies that detail the latest trends and audience interests in the ecommerce industry. You can use this information to check if your product satisfies the needs of your target audience.

So, keep track of the latest ecommerce statistics by subscribing to these sites' email lists. Many will share a wealth of information for free. Some of them will sell these reports. If it's an authoritative site, they are usually worth purchasing.
The above techniques are commonly used before launching an ecommerce store. But they're all flawed in that they put you in a position to guess the extent to which your business might be successful.
To really test the waters, you'll need to actually run a pilot experiment. There's one very effective technique few businesses use to evaluate product-market fit, and it requires dropshipping.
Read on to learn why I think dropshipping is so useful when assessing product-market fit—and how to use this flexible, low-investment fulfillment model to scalably run agile experiments.
Why dropshipping is great for crystalizing proof of concept
When you set up an ecommerce store where you create and promote your own products, it requires investing a lot of time and money. You need to execute various tasks like running surveys, brainstorming and creating products people want, procuring the products, renting a warehouse for storing the products, buying packaging material, and many other things.
As we've already established, there's no guarantee your product or store will be a success, so you are taking a massive risk. If you want to eliminate this risk, a method you can try out before you begin selling your own products is dropshipping. When you dropship products, you will only be selling products someone else has already created.
Your dropshipping store and product pages can be set up within a day and it won't cost much money, so the risk will be low. You can experiment with selling these products and determine if there is a demand for them and measure other factors like conversion rate, cost per acquisition, and profit margins.
And if this proof-of-concept experiment is a success, you can go ahead and set up your own store with similar products created by your company. If you fail, you can immediately begin experimenting with other products, as you will lose very little time and money.
How to use dropshipping to run a proof-of-concept experiment
Below you will find a step-by-step plan for using dropshipping to determine, before you launch, if your ecommerce store's products and strategy will work.
1. Run a survey
When you run a proof-of-concept experiment you should avoid taking big risks. So, start by running a survey. Create a survey that asks people what types of products they want to buy (depending on your niche), how much they would be happy with paying, and other relevant questions. This will help prevent you from resorting to guesswork when you're trying to decide what products to dropship.
You can conduct further research on the answers they submit by using tools like Buzzsumo and Ubersuggest.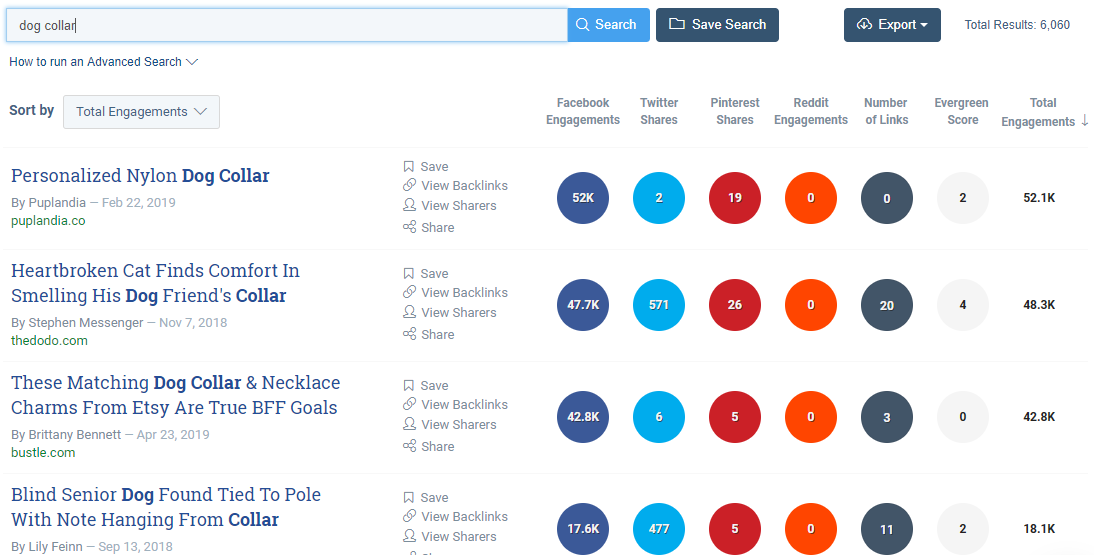 These tools will help you check what types of questions related to the products you want to sell are being asked on social media and search engines.
You can also look up products in that industry/niche on top ecommerce marketplace sites like AliExpress and Amazon to see which products are selling the most and which ones are getting more positive feedback.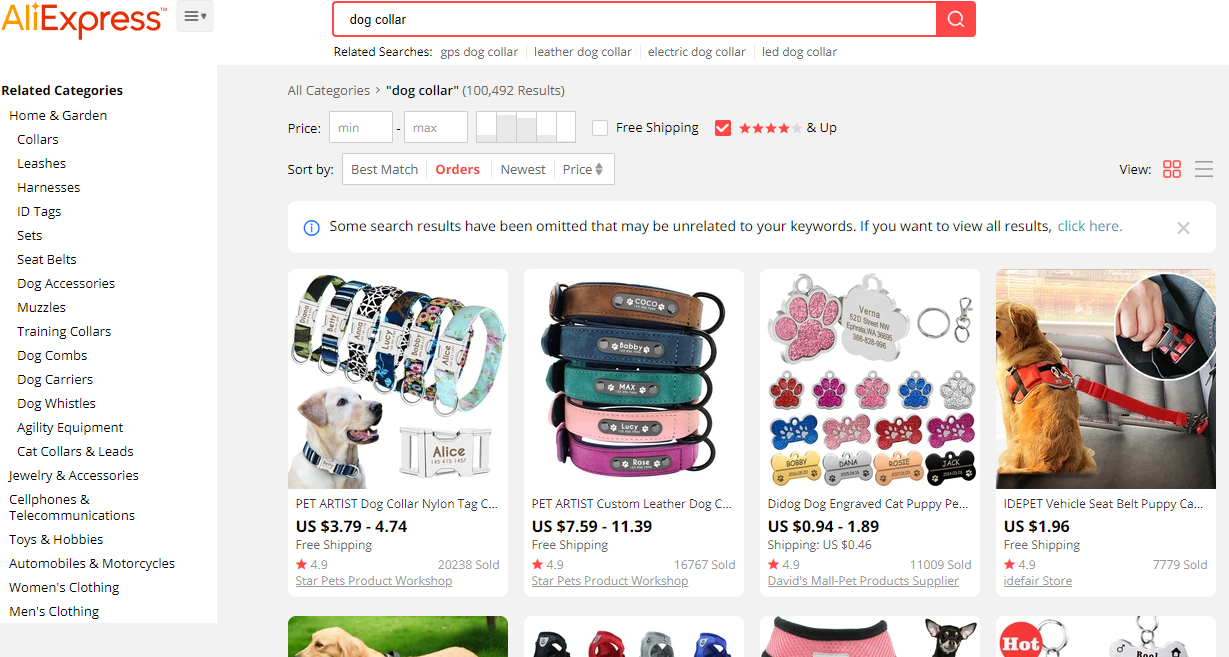 Make sure you read the reviews. This will help you decide which products to experiment with on your dropshipping store.
2. Set up your store and product landing pages
After you have an idea of the type of products you want to promote, you can begin setting up your store. As you'll need to do this quickly while staying as lean as possible, you should use a tool like Shopify.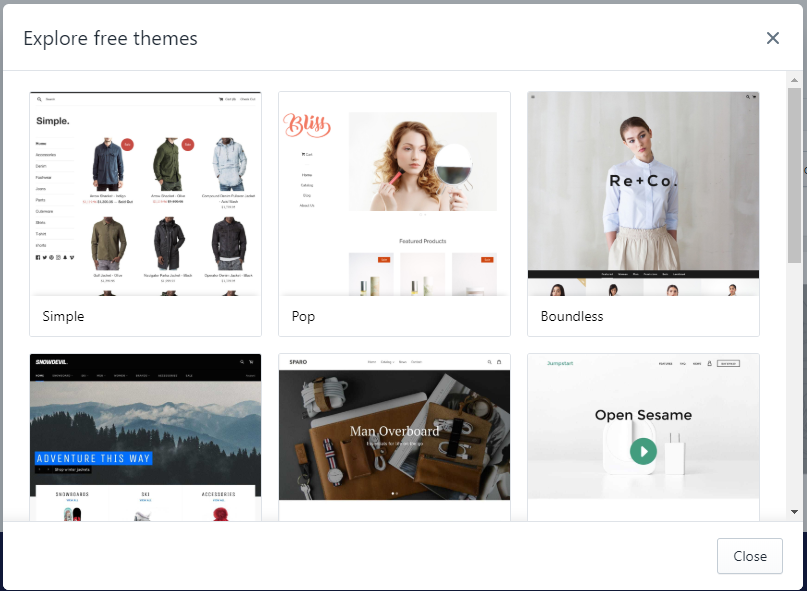 Shopify comes with a free 14-day trial and, after that, it only costs $29 per month. It also has themes and apps that can help you set up the store and product pages quickly.
Shopify comes equipped with dropshipping apps that let you integrate with supply platforms like AliExpress. So, finding popular products to sell shouldn't take up too much of your time. You can also import the copy and images to the landing pages.
To create the branding (logo, header images, ads, etc.), you can use a free tool like Canva.
3. Set up the rest of your email funnel
Next, you can set up the rest of the funnel. This should include the thank-you page (which you can create with Shopify) and the follow-up emails. For emails, you can use Mailchimp, as it is free, although it's no longer compatible with Shopify, so you might want to check out some Mailchimp alternatives.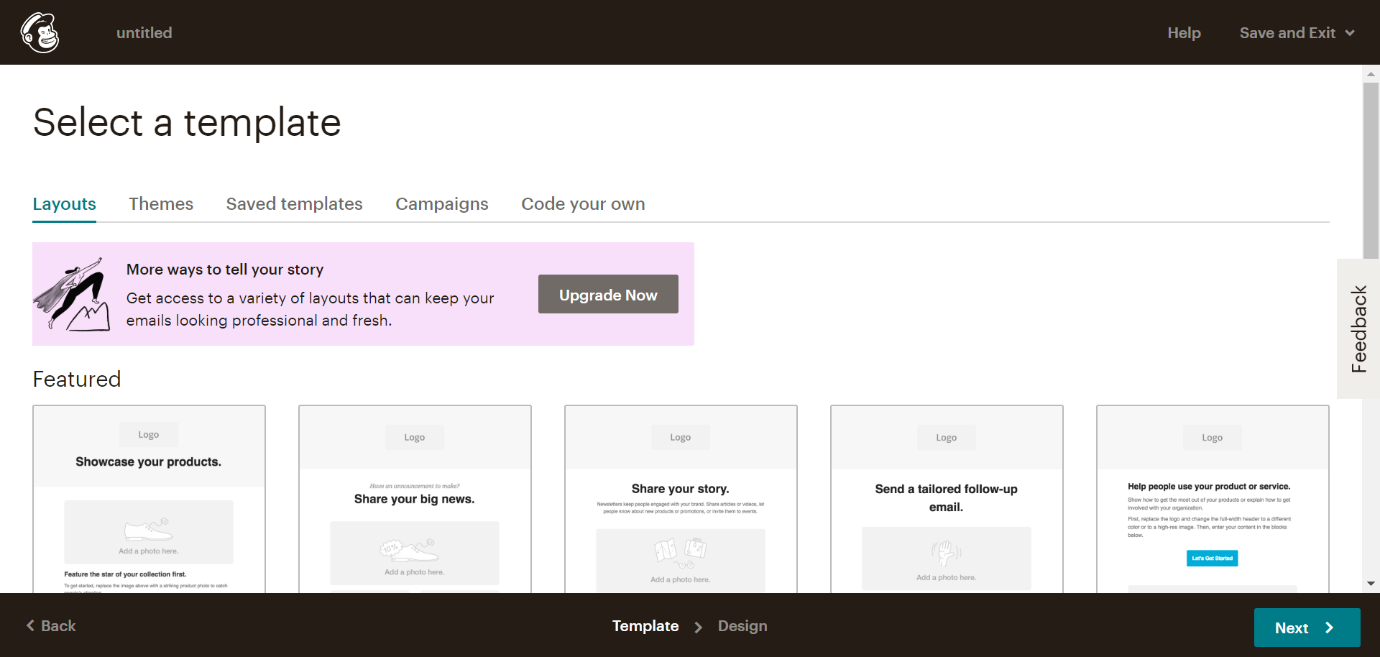 You should create at least five emails to send a customer after they make a purchase on your site. The first one should be a welcome email that thanks people for making the purchase. The next three should be emails that nurture the relationship, and the fifth one should be an email that upsells other products.
4. Run a short-term promotion strategy
You can begin driving traffic using short-term methods like ads and influencers as this is only a proof-of-concept experiment.
Start your experiment by investing small amounts like $10 per day. This will help you test out the funnel and basic metrics like cost per acquisition, cost per mile, number of people repurchasing, and more.
You can gradually begin increasing the price later. Don't be afraid if you break even or make a small loss here as you're only experimenting to achieve proof of concept. As long as people are buying and are happy with the products, it doesn't matter if you lose a few dollars.
Run this experiment for a month or two, at least, to get accurate results.

What to do after your dropshipping experiment ends
If the experiment works and the products sell, you can move forward and begin creating your own products directly. When you sell these, you will definitely make a profit as it is cheaper to make your own.
You can also list your products on multiple channels like Amazon, eBay, Walmart, and Etsy instead of just your Shopify store. You can use Sellbrite to help with your multichannel selling, as the platform makes it easy to list and manage your product listings across storefronts.
If the experiment fails, you can quickly move on and start a new proof-of-concept experiment by repeating the steps described in the above section. You just have to build it around a new store brand and product idea.
While these experiment sprint cycles can be executed with just a few hundred dollars, they do require a good amount of organization and time investment. But it's worth doing because eventually you'll have a series of post-experiment reports you can compare and contrast to help you decide which business concept has the highest proven potential.
So how do you know which experiments should be considered wins and which should be seen as losses?
The main metrics you need to track and analyze are the conversion rate, the cost per acquisition, and the revenue you are generating from your efforts. Your aim should be to make sure there's a sufficient number of people who are interested in buying your product and that you can still make a profit after spending money on advertising.
It's okay if you don't make a profit with your dropshipping experiment, as your cut will be higher when you officially launch. It's always cheaper when you create and sell your own products. So, calculate your spend against the amount you want to sell your own products for instead of the prices you published for dropshipped products.
Conclusion
The revenue in the ecommerce industry is growing at a quick pace. But so are the number of ecommerce stores out there with how easily anyone can set up a store with tools like Shopify.
This is why just setting up an ecommerce store and listing a product you "feel" will do well isn't sufficient. If you want a good portion of online shoppers to buy from your store, you will need to do ample amounts of research to figure out which types of products your audience wants.
But don't just rush in and sell your own products once you conduct your research. Before you begin creating your products, experiment with your insights by using dropshipping to confirm product-market fit. If your experiment is a success, you can move forward with creating and launching your own products.