Readers of the Ecommerce Blog know that we rarely talk about product updates, but this one is worth mentioning…
Now Sellbrite sellers can import their Bigcommerce store products and list them on other channels!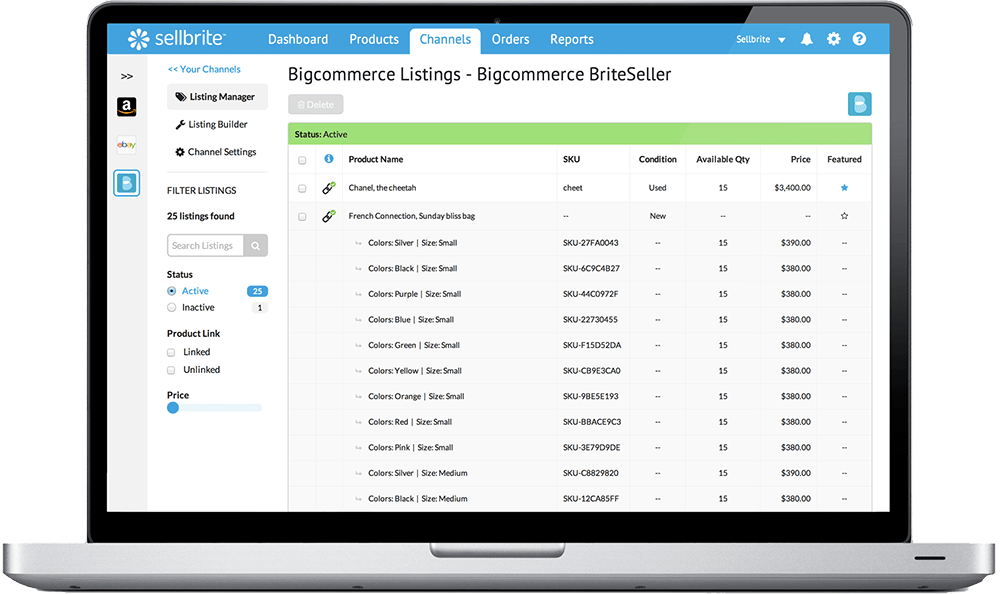 You can find your store listings within the Channels page in Sellbrite. Build your own custom inventory rules to control the amount of stock you wish to sync with your Bigcommerce store. Sellbrite will sync inventory to your Bigcommerce store listings alongside any other listings from your connected marketplace channels.
With the Sellbrite / Bigcommerce integration, you can now manage even more of your multi-channel business from one simple interface.
Interested in using Bigcommerce?

Tell them Sellbrite sent you! Use this link or click the logo to the right, and sign up to create your Bigcommerce store today!