Email, email, email. Everyone wants to get more email signups, and the numbers keep suggesting that no amount is ever enough. It's perhaps the cornerstone of every marketing strategy.
If you were a blogger, then the single most important conversion metric to you would be your opt-in rate. It's what you test, experiment with, and monitor in your quest to get more email signups.
But since we are all ecommerce merchants, the single most important conversion we are looking for is a sale! But it doesn't have to stop there.
At the most, how high is your conversion rate? 5%? 10% if you are really, really good. That means that of every 100 visitors you painstakingly drive to your store, 90 leave and may never come back.
Unless you could tip the scales more in your favor, of course.
If you could bump up your conversions (thought of here not as a sale, but as a visitor performing a desired action) from 10% to 20%, even 30%, that would make a huge difference in how far your traffic-driving dollars go.
While most store owners have the very functional "newsletter" widget that comes in Bigcommerce out of the box, there are a few hacks you can implement right now to significantly increase the rate at which you get more email signups.
Offer something for free
There's no better way to get an email address than to offer something to your visitor in return for it. The most obvious thing that comes to mind is a coupon, but you can even offer relevant and useful information in the form of an ebook or autoresponder.
This is a classic technique implemented by bloggers and website owners to get email opt-ins.

Turn your contact page into an opt-in form
You've probably got a contact page, and on that page, you probably have a form built in to the page to let your visitors contact you.
Since this is somewhere visitors enter their email addresses, why not give them the option at this point to opt-in to your mailing list? You can simply add a check box right above the send message button asking whether this visitor would like to opt-in to your mailing list.
If they select yes, it's just a matter of importing that email address into MailChimp or Aweber or whichever provider you use.
Note: This requires a bit of customization, so you may need to break out your HTML skills for this (or ask your IT team). If you're using WordPress, I'm sure you could handle it yourself with a little Googling.
Implement a pop-up
We may find popups annoying, but they are ridiculously effective – that's why everyone still has them! The key, however, is to have a beautiful, visually appealing popup that would make customers want to give you their email addresses.
A very good service is Bounce Exchange – they have a full suite of tools that let you design beautiful looking popups, and they are very functional and easy to use.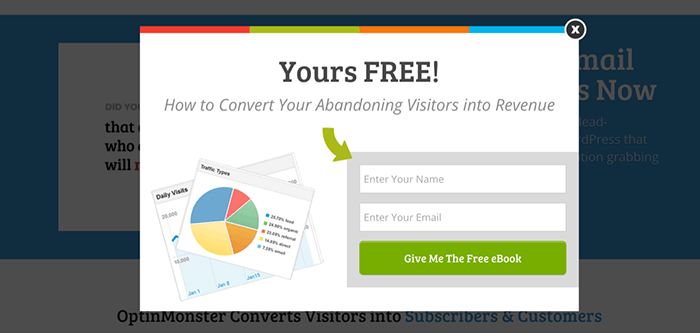 Remember that you'll want to highlight your "bribe" (content, coupons, whatever else) in this popup. It's also a good idea not to popup before your customer has even seen what your site looks like, so you can set it to pop up 30 seconds or so after a customer has landed on your page.
Bounce Exchange is pretty pricey and geared towards enterprise solutions, so if you are looking for something just as good and less expensive, look into JustUno, which is available for most shopping carts. WordPress/Woocommerce merchants, check out OptinMonster.
Get emails from out of stock products
A huge problem I had with my store was that lots of products were out of stock, and so many customers would land on my store looking for those very products – only to find them unavailable.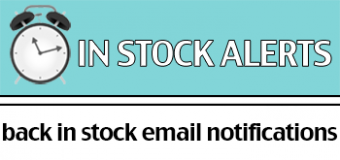 These customers are highly motivated and very likely to buy, so it would be a waste to let them leave without any interaction.
A solution for this is to set up back in stock notifications. Customers can enter their email addresses on these products, and they'll receive an automatic email whenever you update your inventory, so not only will you get an email address, you'll also most likely get a sale, too!
A good app to do this is InStockAlerts, which can be found on the Bigcommerce app store. If you use Shopify, check out Back In Stock from their app store.
Implement a survey
Surveys are really useful because they pack a one-two punch, just like out of stock notifications. With a survey, you can get key insights from customers about your store and your products, and at the end of the survey, you can ask participants to opt-in to your mailing list.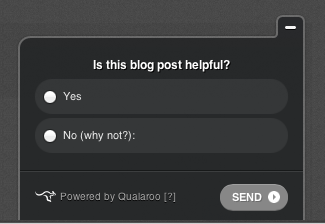 For surveys, I like to use Qualaroo or WebEngage. I've been happy with both and seen good results. Your surveys can be focused on anything – what would you like to see on our store, where can we make improvements, which of X do you like better, and so on.
You can then use the data from your survey to help you make critical decisions for your store.
Create repeat customers
Since you run an online store, you know that the hardest part is getting new customers to your store(s). Why not focus a lot of attention on turning existing customers into repeat customers? Depending on the nature of your products, this may be easy or hard to do, but either way, it is worth doing.
Most shopping carts have an option for customers to opt in to your email list when they checkout. The key here is to have a different mailing list and a different strategy for repeat customers. You don't want to send them the same emails!
It would also be a good idea to develop an entirely new content strategy around existing customers. Offer them how-to content and content that would be relevant to someone who already owns your product.
Then, in the middle of this content, you could upsell them on related products and accessories.
Use Facebook ads to a landing page
Credit for this goes to Leighton Taylor from Ecommerce Pulse – he was quite successful with this tactic and got a lot of email leads.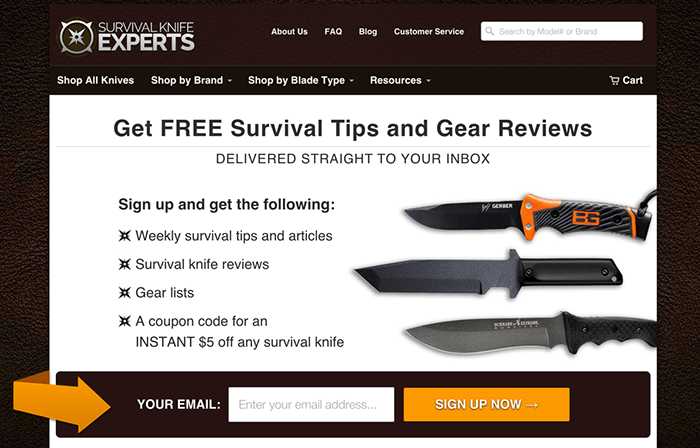 What he did was run Facebook ads to a targeted landing page, which educated the visitor about the topic and explained why his site was qualified to provide this information. At the end of the page, there was a sign up form.
The interesting thing about Leighton's experience is that he found that when he drove the traffic to his store, he didn't really get much of a response – his conversion rate was dismal.
But when he switched over to an opt-in form, his conversions skyrocketed – and this was when Facebook ads were dirt cheap. For just a handful of dollars, he managed to get a few hundred subscribers.
Final thoughts
OK, now you have some ideas for how to get more email signups.
However, you can have every email address in the world, but if you don't have a follow up plan, most of those emails will go to waste. Have a regular schedule for sending out emails, and make sure that every new opt-in gets a special email from you. Some people even like to have a whole series of emails, which is easily done using an auto-responder.
It is also a good idea to segment your email addresses depending on how you got them, since some opt-in channels are more likely to buy than others. For example, someone who opted in from a survey may need more coaxing to buy rather than someone who opted in from a stock notification.
Segmenting is very easy and can be done using MailChimp, Aweber, or most other email providers.
Email marketing is and will remain a viable and powerful channel for driving traffic and sales. It is absolutely worth investing the time into to get right.