In ecommerce, you don't just tell stories to entertain your customers, or to make them feel good—you tell stories to sell more products.
The reason?
The world thrives on stories.
Here's a hard truth you need to understand when it comes to selling to people online: people don't care about you or your products. They don't. People care about themselves. They come to you because they're want to be better versions of themselves. They want to be more productive, more fashionable, healthier, faster, trendier, smarter people. At the end of the day, they aren't shopping for products—they're searching for experiences.
If, as someone who runs an ecommerce store, you can tell captivating stories, then you can connect with customers on a deeper, more meaningful level. And if you can do that, you can sell.
This guide will give you a handful of tips, resources, and examples that can ultimately help you use storytelling as a tool to drive sales at your ecommerce business.
What is Brand Storytelling Exactly?
There are a lot of definitions for brand storytelling, but for the purpose of this article and this audience, I'm defining it this way:
In its simplest form, a brand story is exactly what it sounds like: it's the story behind your business—why you exist, where you came from, who you're trying to help, how you intend to help, and where you're going from here.
But brand storytelling can and should mean a lot more.
Here's what I mean: the companies that are most effective in using brand storytelling to drive sales don't focus solely on telling stories about themselves. Instead, they invest time and money into collecting and sharing stories about and with their customers.
Remember: it's not about you—it's about them.
Some companies think that brand storytelling is essentially the origin story that you craft in 3-4 paragraphs and add to your About page.
Smarter companies know that brand storytelling is much more complex—your brand story is a collection of values, beliefs, desires, motivations, and experiences that a group of people can relate to and rally behind. It's what differentiates you from the other guys. It's what makes you memorable. It's what draws people back to you again and again.

So, What Are Some Good Examples of Brand Storytelling?
Before we get too deep into the tips and tools you can use to produce stories for your business, I wanted to spend some time sharing what I believe are some of the most captivating and interesting examples of brand storytelling today.
There are seven companies I'd like to quickly feature:
Example #1: Warby Parker
Warby Parker was made famous for what was at the time of its launch, a unique business model: they let you try before you buy. It was a relatively simple idea that drastically disrupted the prescription glasses industry. What was once a fairly unenjoyable and stale experience was suddenly made cool when Warby Parker entered the scene. The company caters to a specific audience—tech-savvy people who don't just buy glasses to see better, but to also look and feel better. To connect with their audience through storytelling, the brand is currently running a really interesting series on their blog that features the bag contents of famous literary figures. It's an incredibly unique way to feature and promote the different models they sell on their website.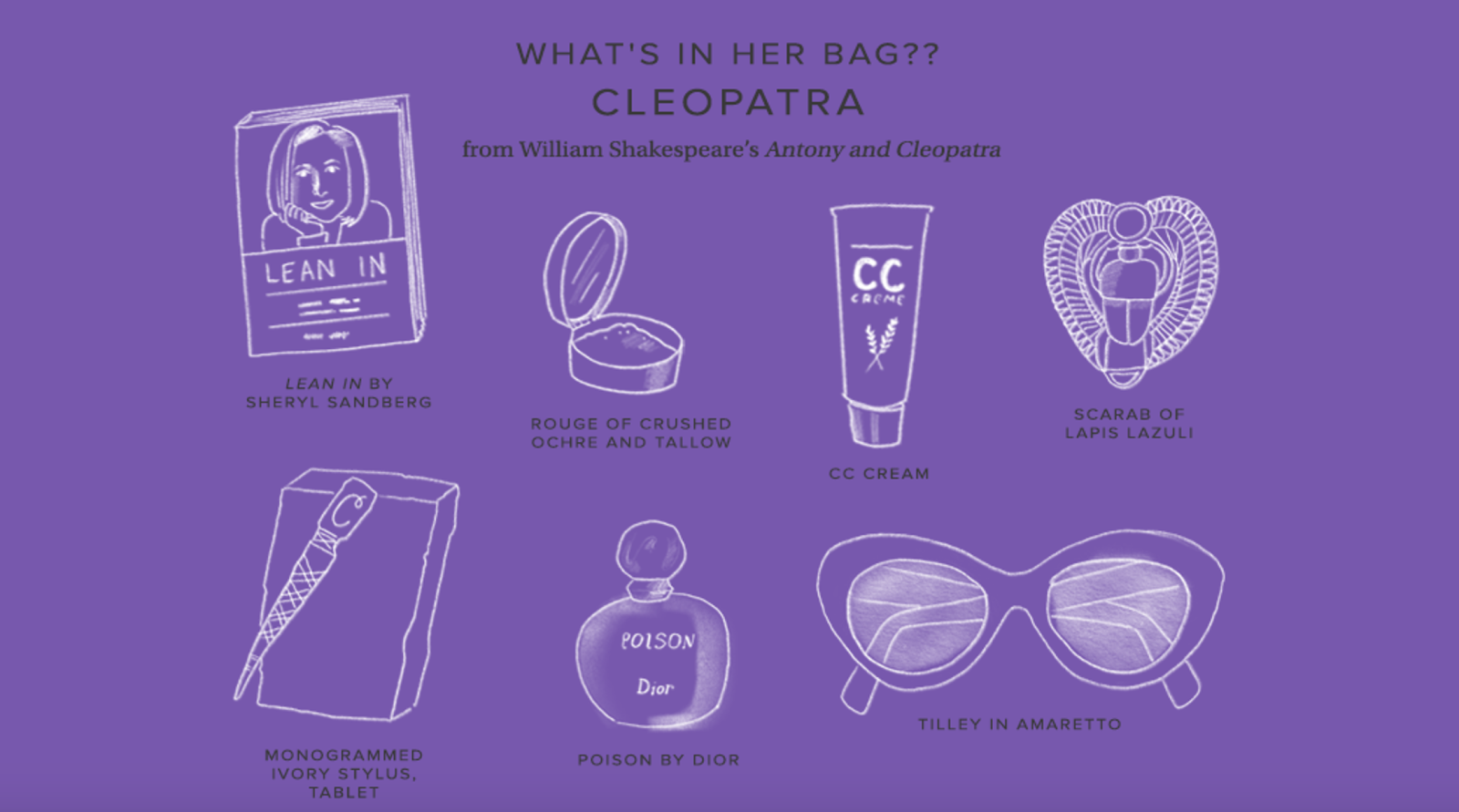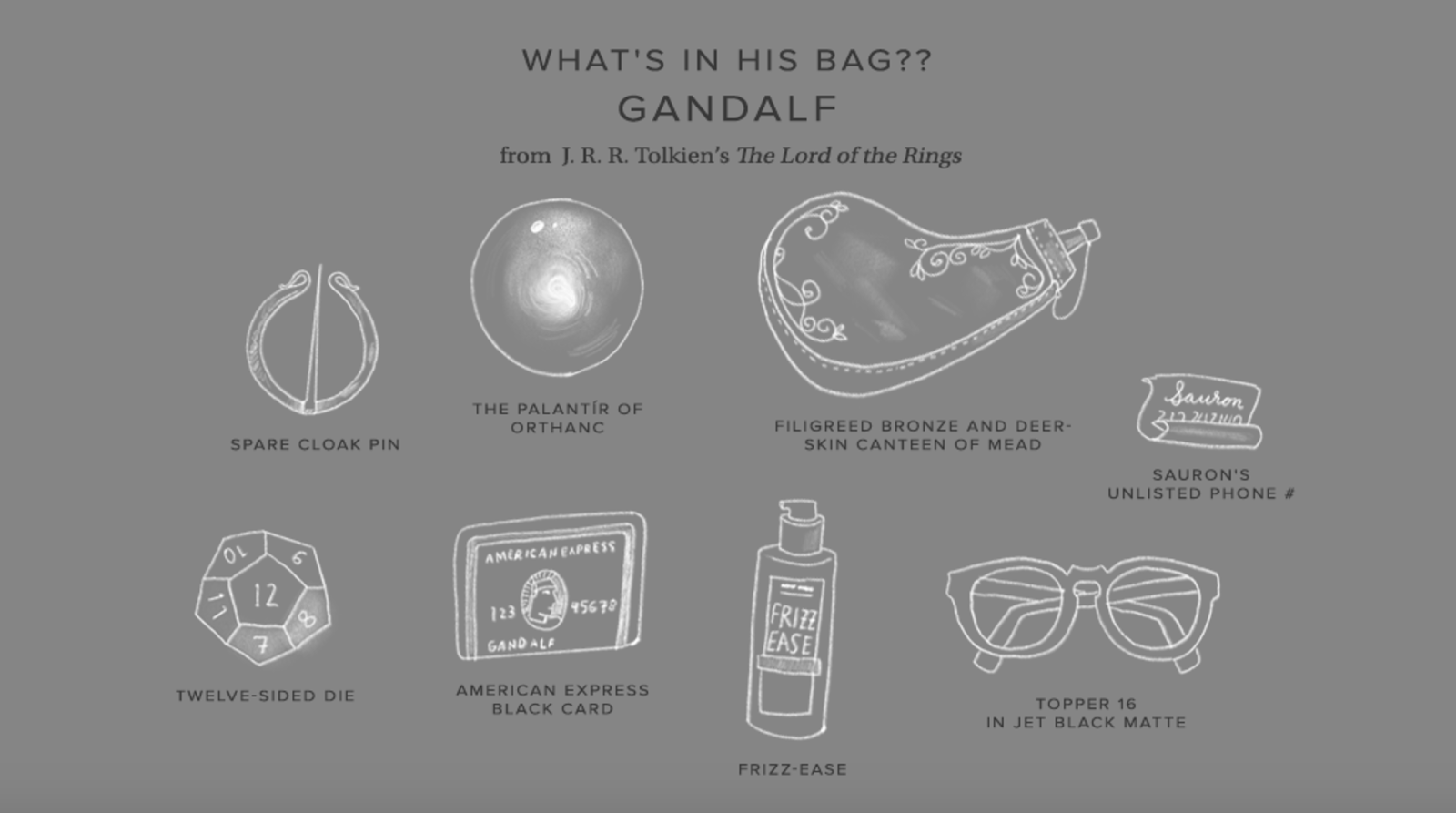 Example #2: Daniel Wellington
Daniel Wellington is a watch company that does a fantastic job of selling people on experiences, not products. By simply scrolling through their Instagram feed for a few minutes, it's easy to see that they're more interested in helping people create unforgettable moments and memories than they are in selling them a watch. After all, you can buy a watch anywhere. It's an incredibly competitive market. By featuring real photos from their customers, the brand is able to leverage and invest in a community that shares similar interests, similar principles—and a love for the Daniel Wellington watch.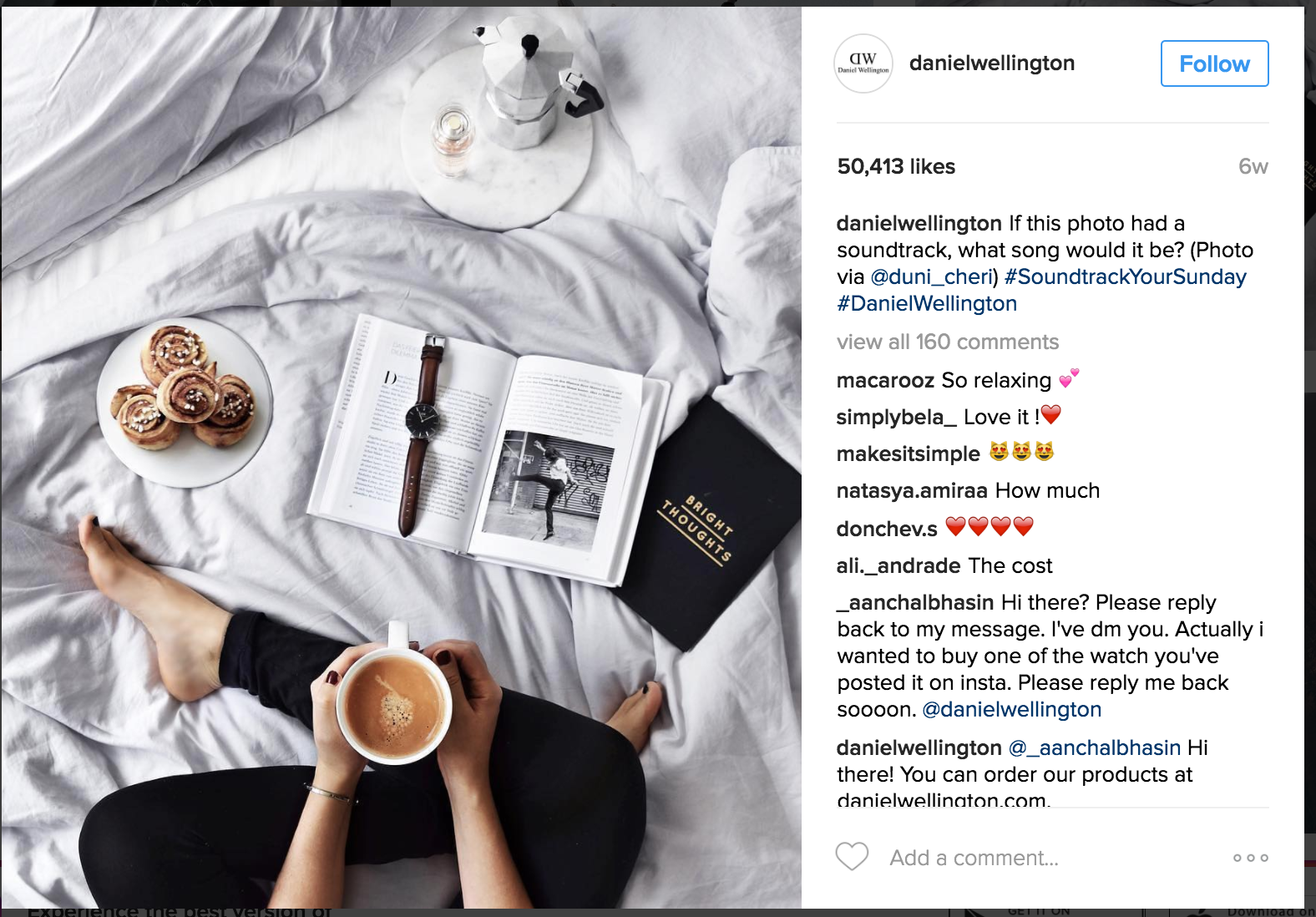 Example #3: Chaco
Chaco is another great example of a brand that has been able to really stand out and thrive in a competitive market. The company sells sandal. It's not a particularly interesting or exciting product, that is until you start to read and see the stories from people who have invested in a pair of Chacos. Again, the brand has done a fantastic job of bringing together like-minded people who all want the same thing: adventure. In the last few years, Chaco has essentially created an entire movement around their product by simply sharing their story, connecting with their raving fans, and encouraging them to spread the word about their products.
With Chacos, there is also an impressive amount of work that goes into the production of the product, which is something that the brand knows it's customers appreciate. To highlight this, they have created opportunities for customers and prospects to see exactly how their sandals are being produced (see this video). It's another simple way for them to differentiate from a crowded marketplace of competitors.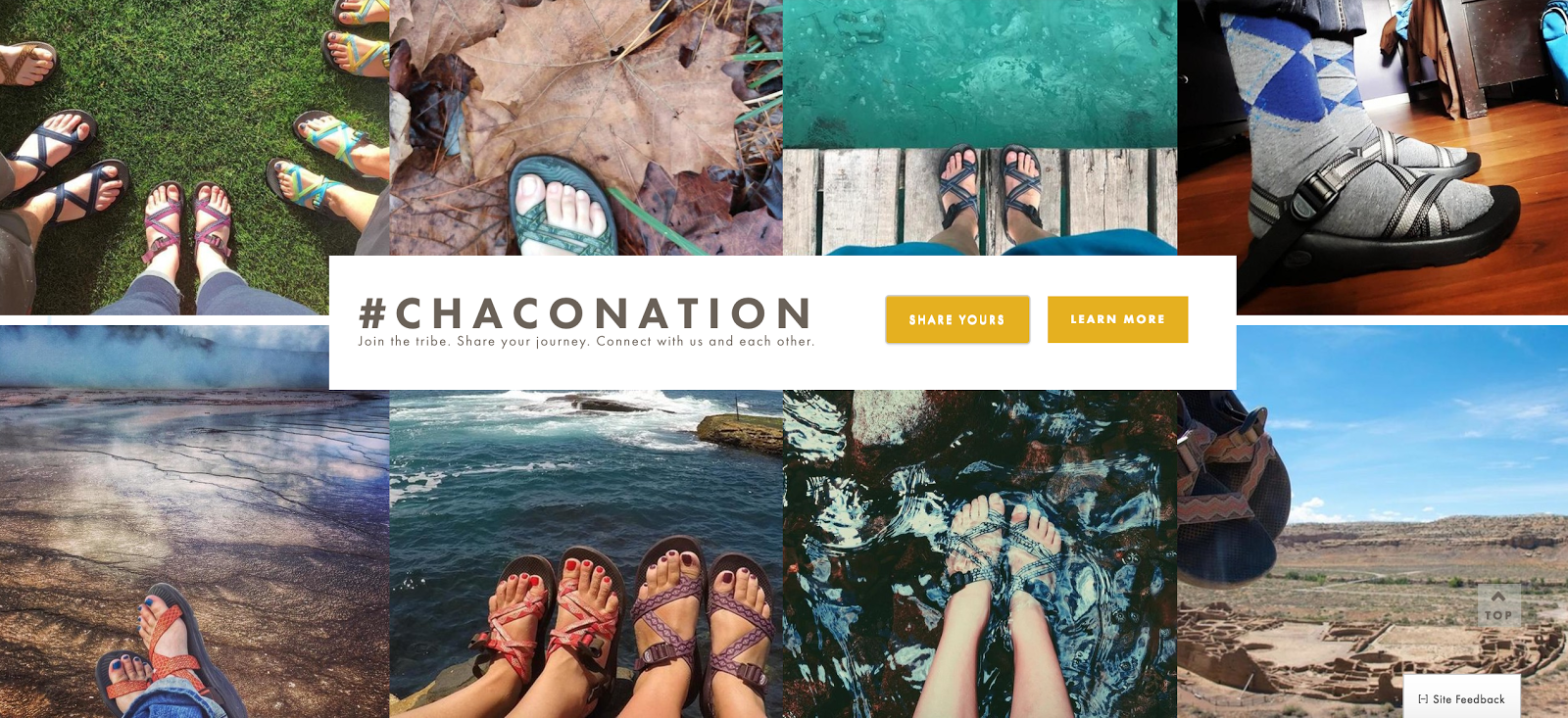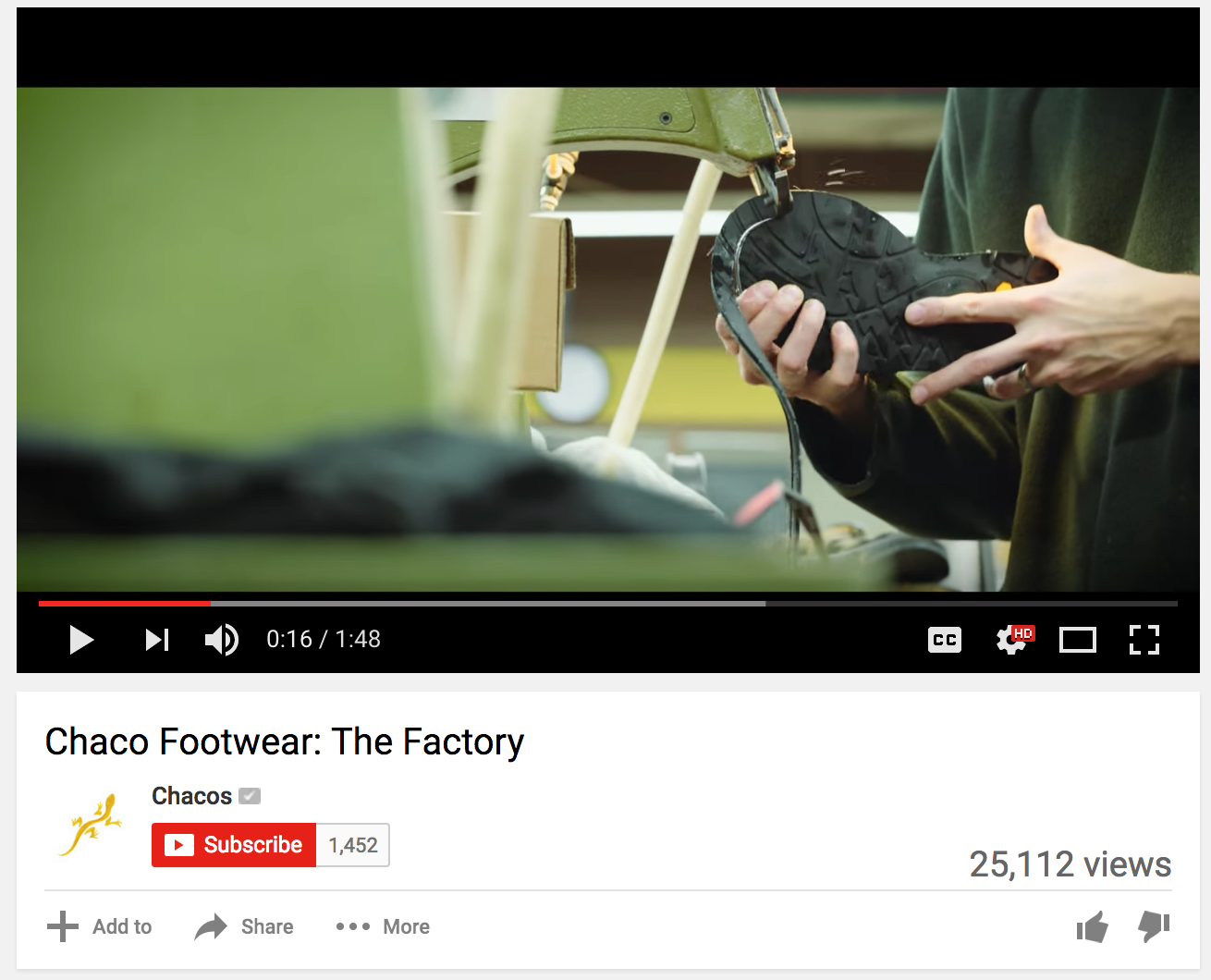 Example #4: Alice + Ames
Alice + Ames is an up-and-coming brand that is essentially disrupting the dance scene. They've leveraged their community of customers and supporters to collect and share amazing stories on their Instagram feed and across their other web properties. Instead of simply publishing photos that feature their products, they share real photos from real customers. Again, they aren't selling products—they are sharing moments and memories.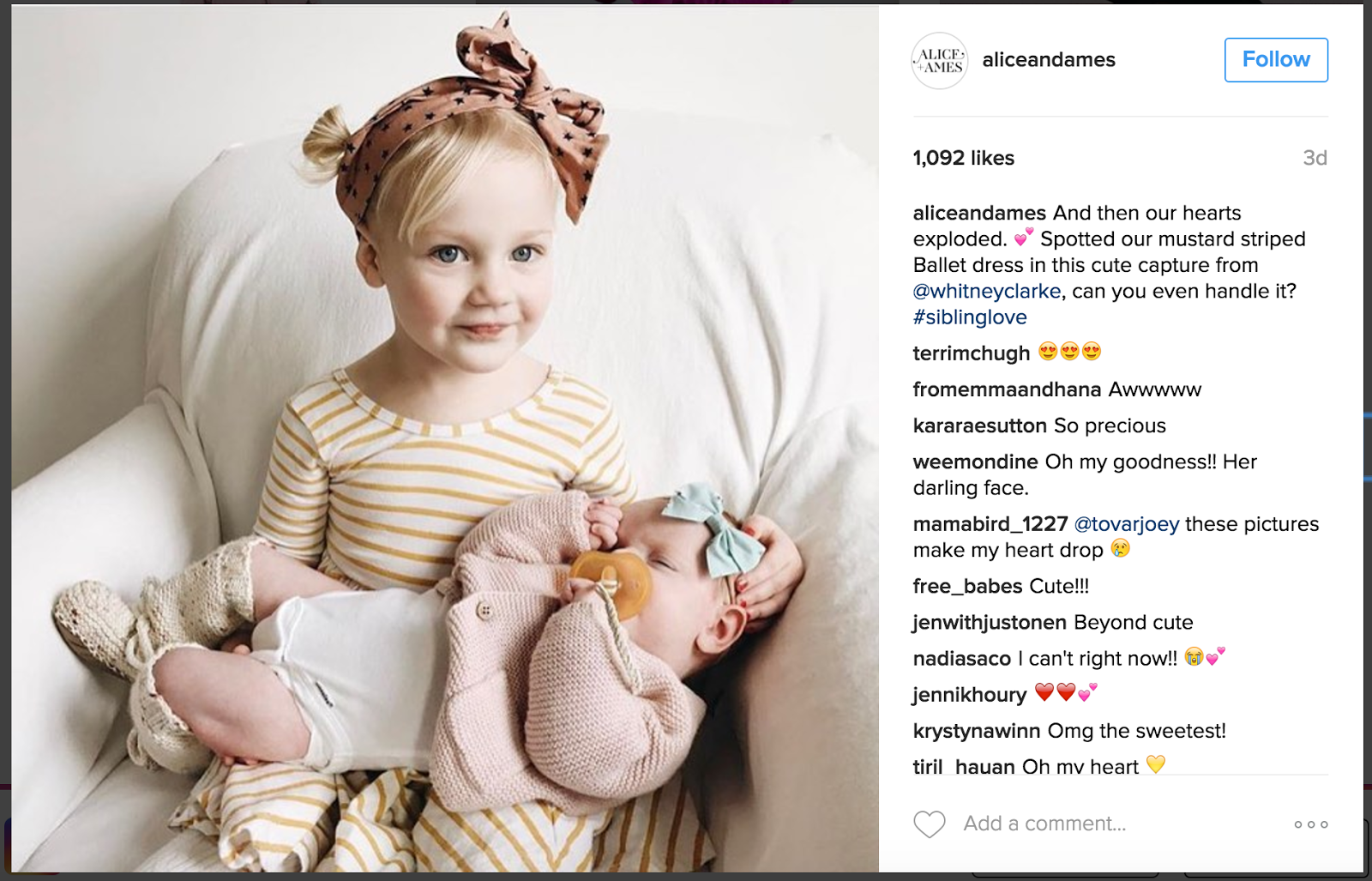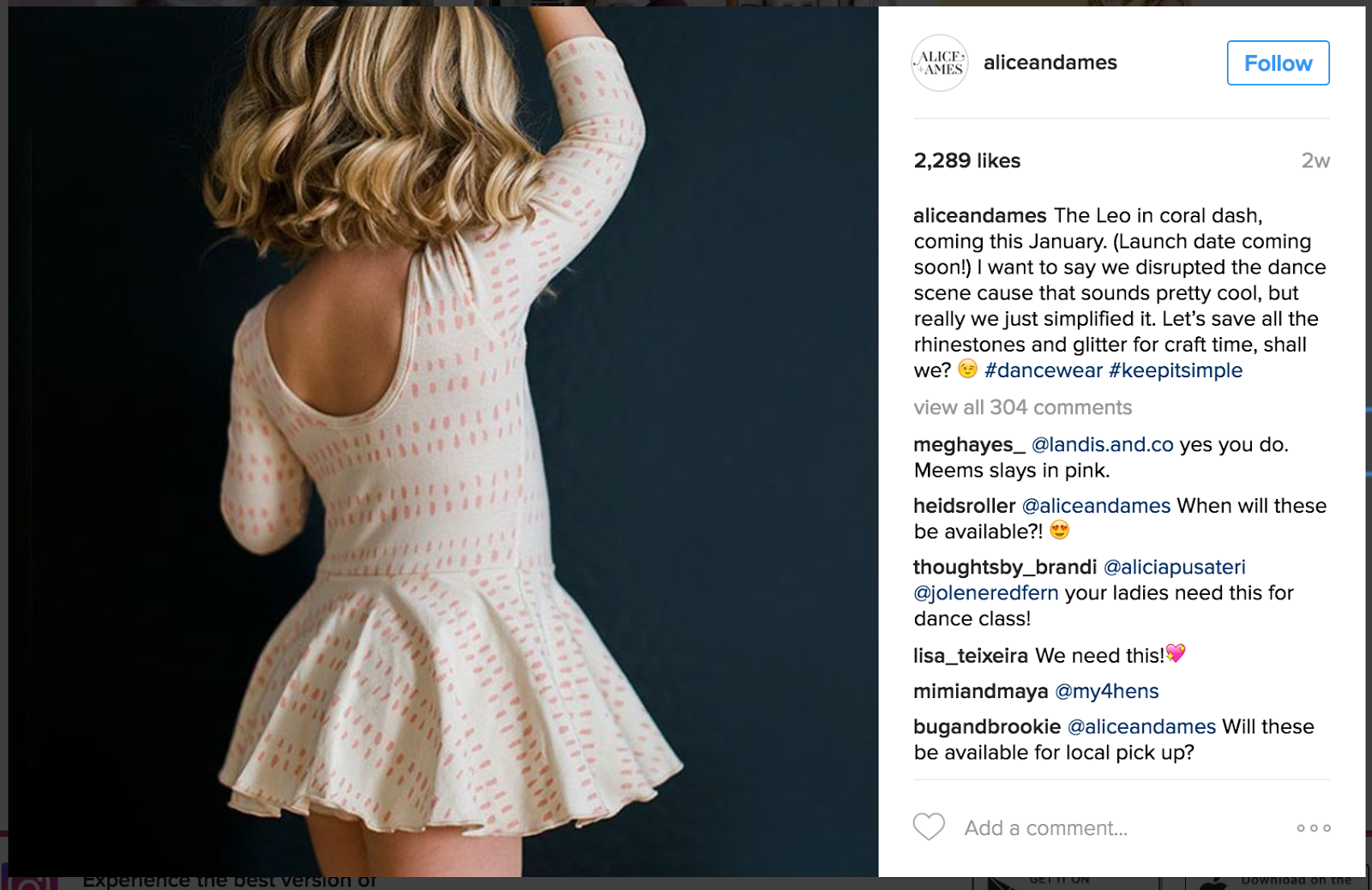 Example #5: Herschel Supply Co.
Herschel is another brand that promotes adventure alongside their products. To differentiate from other competitors in the high-end bag and backpack industry, they feature amazing stories and photographs from customers who travel all around the world with their products. To see an example, click into and explore this blog post. As you can see in the photo below, it's actually fairly difficult to see the Herschel bag—and that's perfectly fine. The brand is more interested in telling a story and helping paint a compelling picture for prospective customers. Their goal: to get you to associate travel with the Herschel bag so that the next time you plan a trip, you purchase a bag from them before you leave.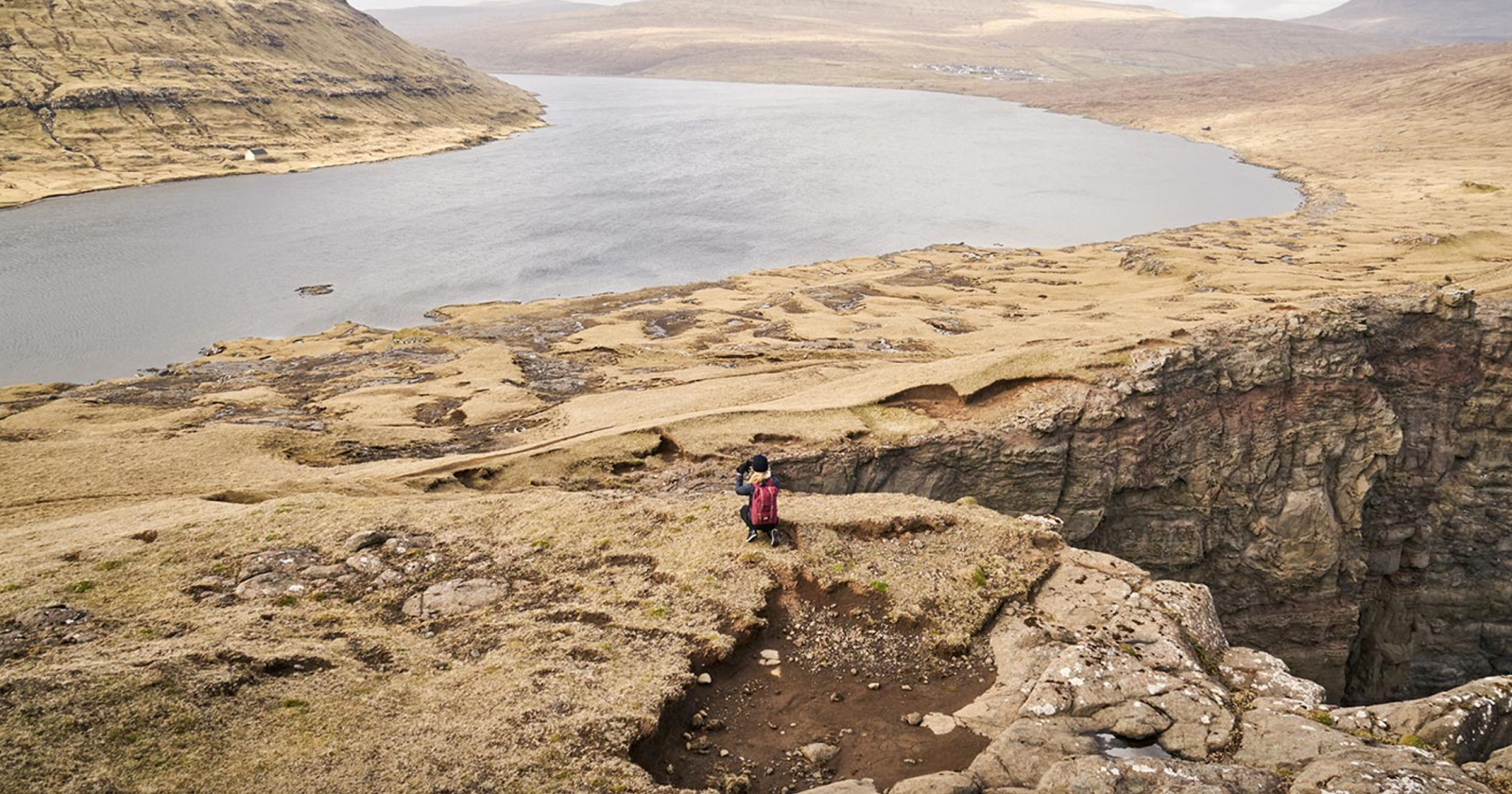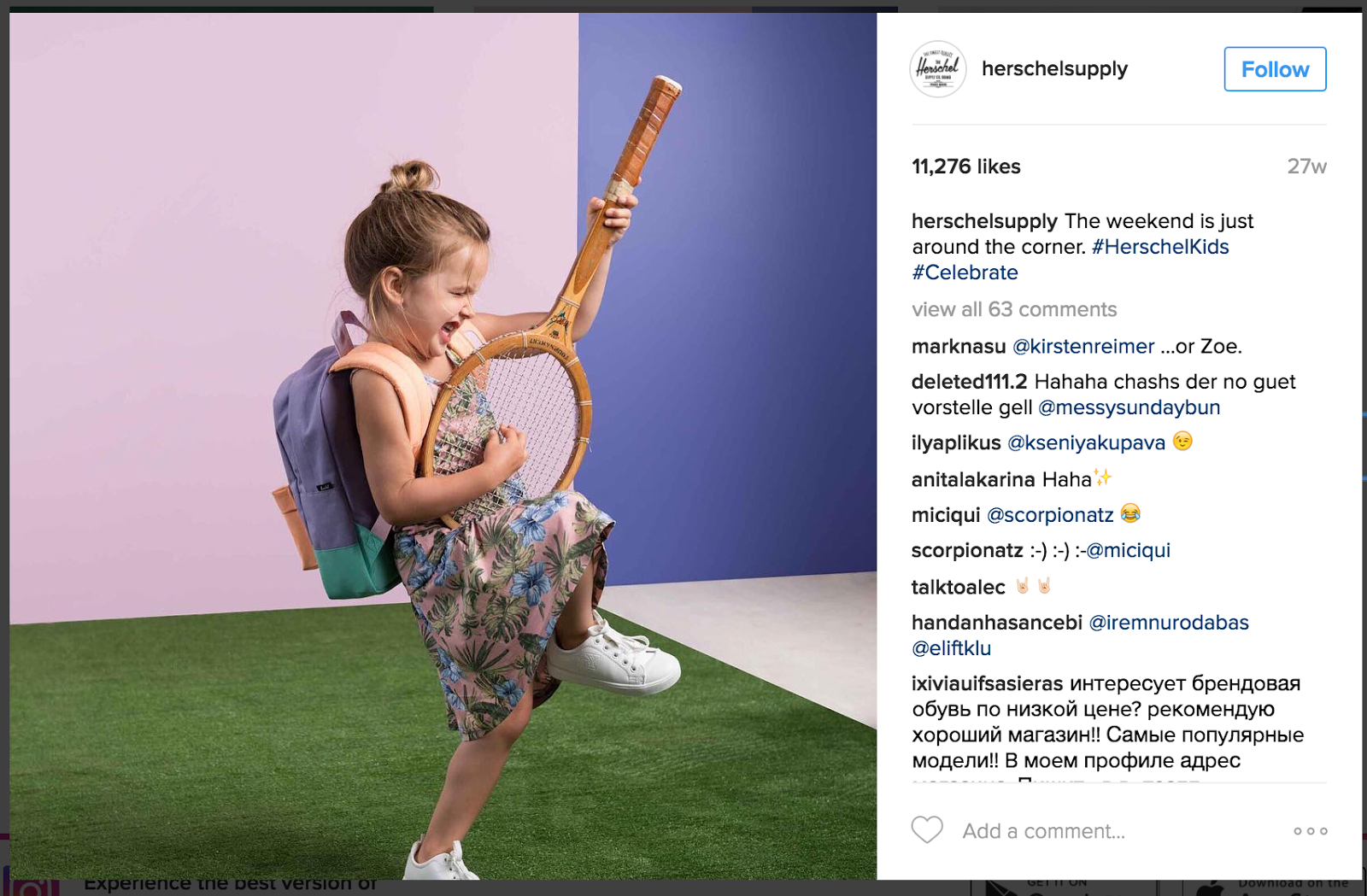 Example #6: S'well
S'well has captivated their audience by using a storytelling strategy that many other brands have successfully used: they support a cause. Again, the product is in a pretty crowded marketplace: high-end water bottles. But the company has done an excellent job of differentiating in this way. The brand also uses their blog and Instagram profile to give potential customers and past customers new ideas for using their water bottles, as seen in the photo below. Here, they are presenting an opportunity to create a memory or experience. Their product is featured, but it's not necessarily the focus. It's a piece of a bigger picture.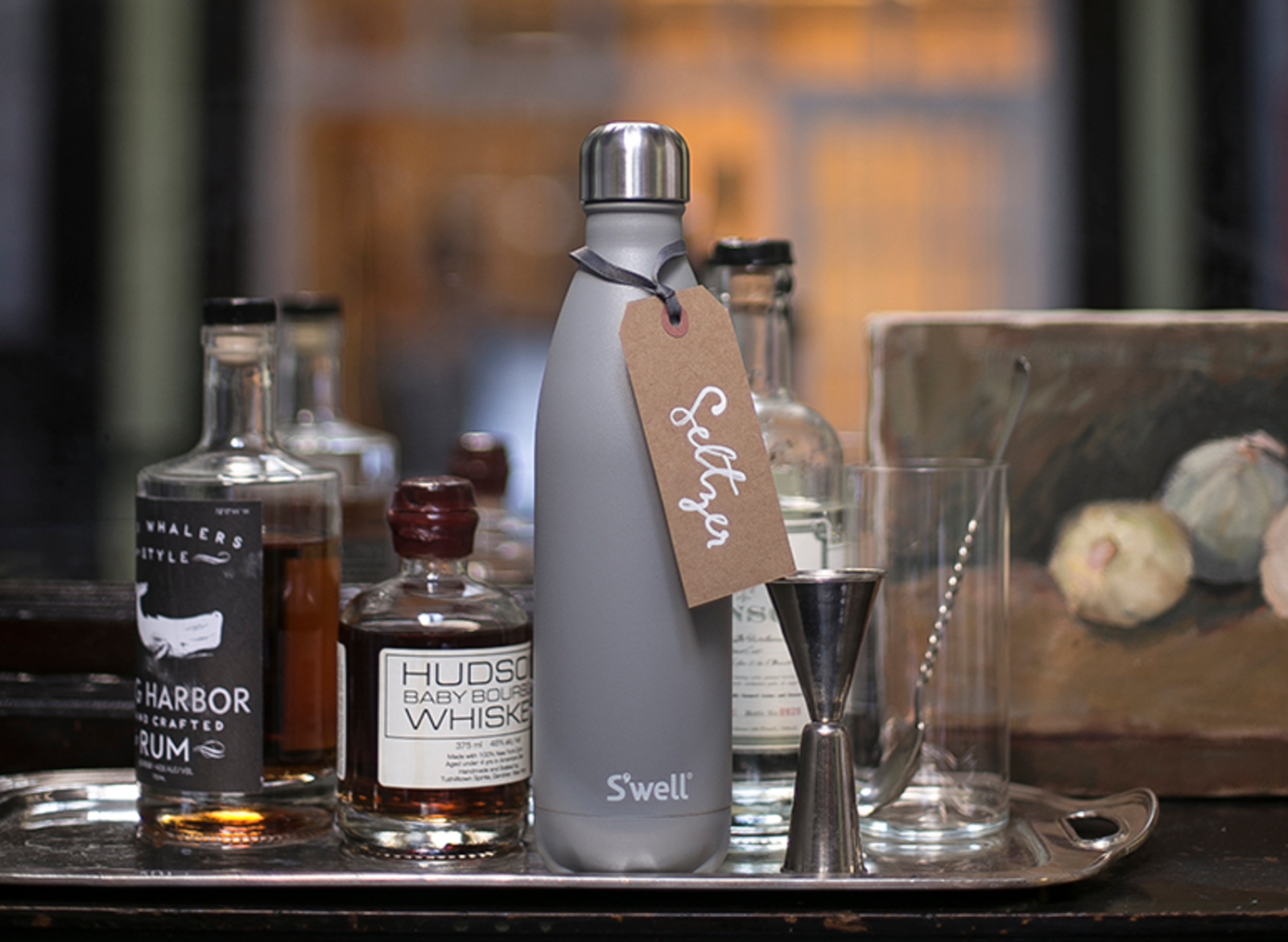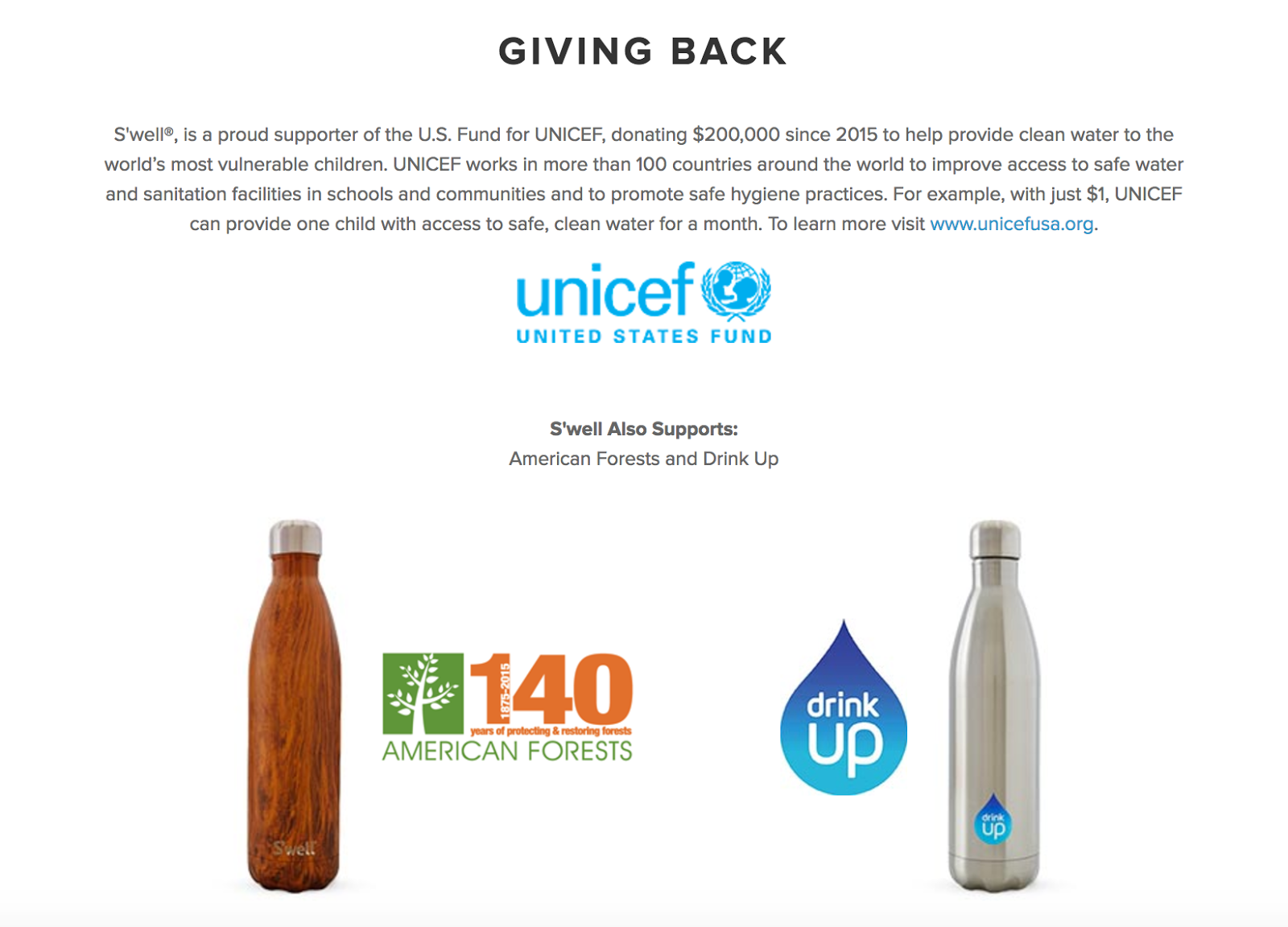 Example #7: Natursutten
The final example comes from a company called Natursutten, which makes natural and ecologically sustainable pacifiers. By this point you've probably noticed a common theme: they use Instagram to tell stories and share memories that feature their products. If you click into one of their product pages, you can see that it's very product-focused, and that's because if they've successfully convinced you to go there, they want to make it as easy as possible for you to buy. But if the brand is trying to sell you on their pacifier over others, they can't just show you their products—they have to show you what's at stake if you make the wrong choice: the health and well-being of your baby. For Natursutten, that's where Instagram comes into play.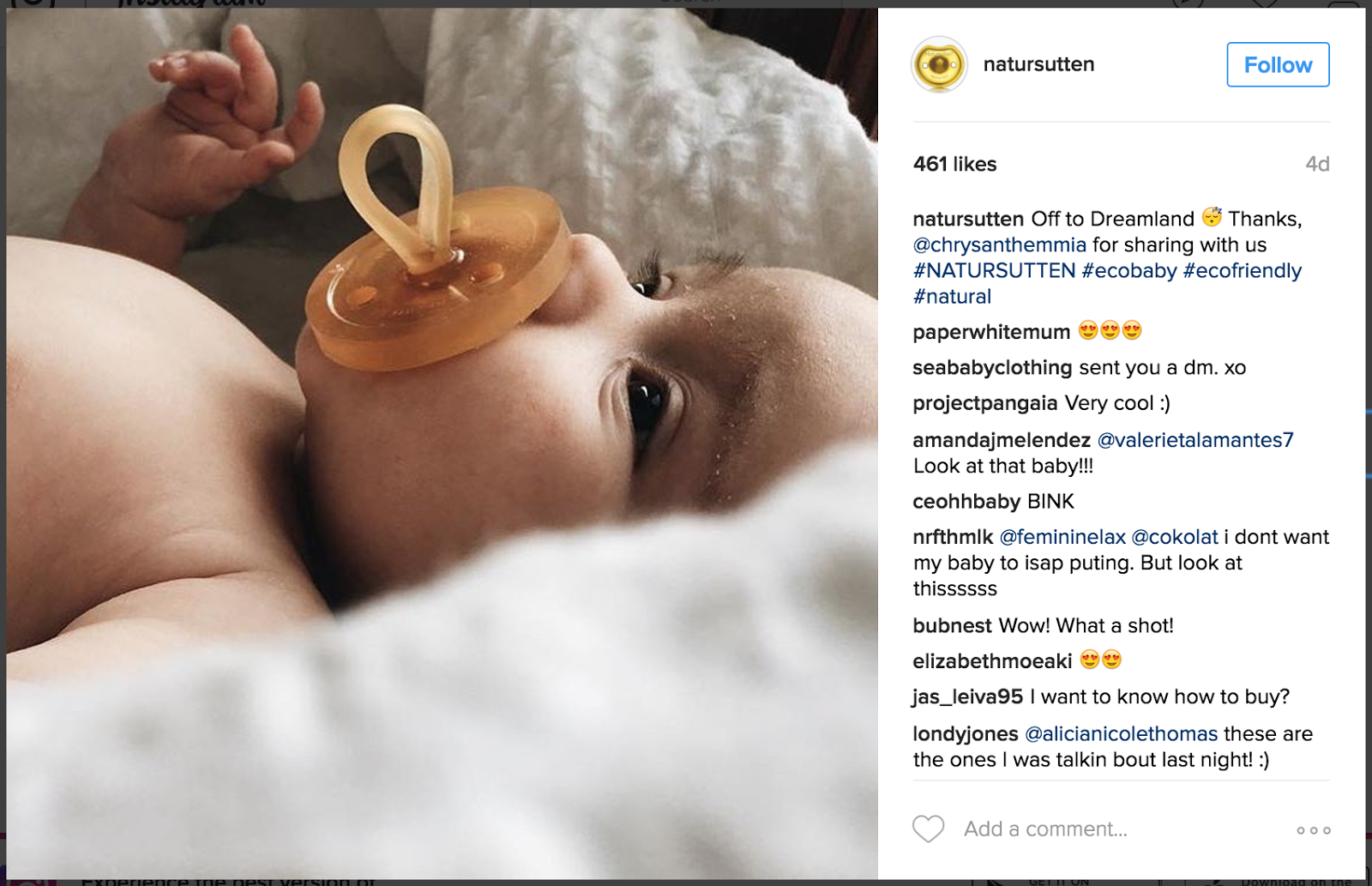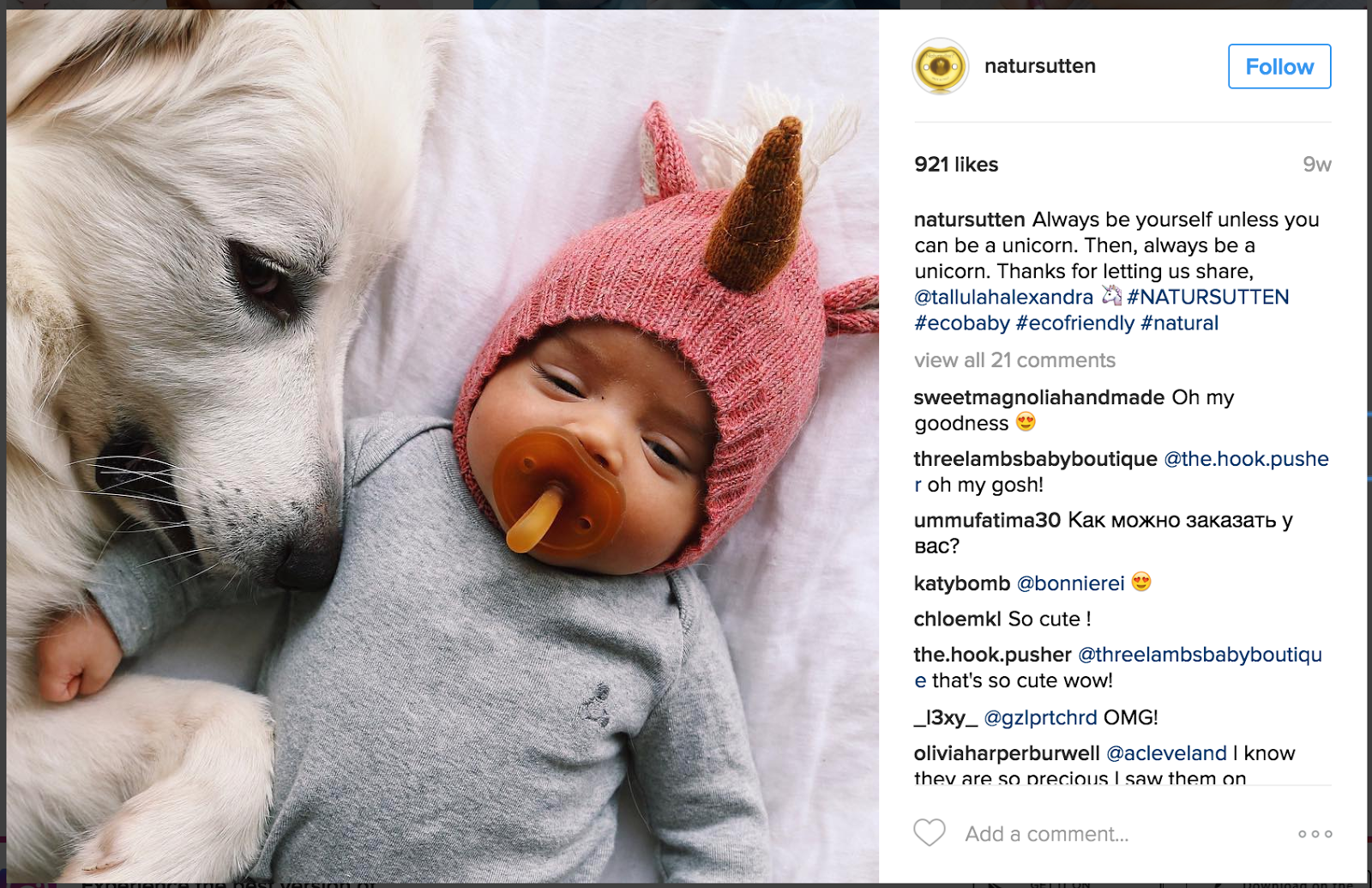 How Can You Start Shaping Your Brand Story?
Shaping your brand story doesn't have to be complicated. There are a few initial first steps you can take:
Step 1: Think about who your customers are. Your customers should drive your story. Think about who they are, what motivates them, how they use your products, why they love your products and not the products your competitors sell. Think about how your products improve their lives or help them create unforgettable memories.
Step 2: Create a movement. Once you have a good idea of who your customers are and what they're motivated by, start thinking about a movement you can promote. For example, do your products encourage customers to seek more adventure? Are the family-focused? Do they aim to help people become healthier human beings? Think about what you want to help your customers achieve, and how you can promote that concept on your website and in your marketing material. For many ecommerce brands, completing this step is as simple as coming up with a unique hashtag that customers can associate with your brand and producrs (ex. #exploretheworld).
Step 3: Leverage your raving fans. Once you have your movement solidified, it's time to put your happiest customers to work. Your job is to collect stories and encourage customers to share new ones with you as they create new memories and experiences with your products. You can ask customers to use your hashtag when they post photos of your products on Twitter or Instagram, you can ask them to email you their photos and stories, or you can ask them to leave their thoughts in the review section on your product pages.
Step 4: Promote, promote, promote. The final step, which is really an ongoing task you should dedicate time to, is to promote the stories across your social media channels, email marketing campaigns, and product pages. The goal is to help new prospects who are unfamiliar with your brand or products better understand who you are and why customers choose you over the other guy.
How (and Where) Do you Share Your Stories?
Crafting your story and collecting memories from your customers is one thing, but in order to get any sort of ROI from your efforts, you have to actually take the time to share them in places that will drive people to buy from you. Here are a few places where you should be leveraging and promoting stories for your brand:
Instagram – this is one of the most popular channels ecommerce companies use to share stories and build community with past customers and prospects.
YouTube – you might not have as easy of a time collecting video from customers as you do photos, so use YouTube as an opportunity to share stories from within your company. Think about the video that I shared above that featured the people who make the Chaco sandals. Ask yourself: is there something that makes our operation unique that our customers and future customers HAVE to see? If the answer is yes, put it on video.
Email – I've said it a lot on this blog, but email remains one of the most direct and effective channels for communicating with customers. Incorporate stories into your email marketing campaigns and lifecycle marketing emails in order to remind past customers why they bought from you in the first place, and why they should buy from you again.
Product Pages – If you can, consider adding some storytelling components to your product pages. This idea is worth testing on a small scale first—adding too much content and clutter to your pages could reduce conversions. Or the placing the right stories on the right product pages could be just the thing you need to help visitors overcome their objections and follow-through with their purchase.
Your Website – Create dedicated pages on your website where you can feature stories from customers and educate visitors on the movement you're trying to support. Help people understand that you're not just interested in selling products—you want to make life better for people.
Where Else Can You Go to Learn How to Tell Better Stories?
For more brand storytelling help and examples, check out these resources:
Over to You
How are you investing in brand storytelling? Share your ideas and experiences with me in the comments section below.