I've been working in ecommerce since 1999, when I worked for one of the first on-line travel agencies. At the time, we had very little competition for booking travel in our niche: all-inclusive beach and ski vacations. A good online payment system did not exist back then, so every transaction was completed over fax and via "snail" mail.
Yet with these limitations, I was able to successfully sell $1 million in travel packages annually. Using old-school retail techniques, I built personal connections with customers, exhibited my expertise, built trust, and delivered excellent customer service. Using these four key approaches to selling, I was usually able to close the deal.
Now, the career clothing I sell at my eBay store, Office Threads, has tremendous competition inside the eBay marketplace, as well as across the larger Internet. It would be easy for my company to be lost in the noise of competing clothing vendors. Unless I am very careful, selling women's fashion can quickly become a race to the bottom with discount pricing serving as the only differentiator.
I owe the success I've had selling online to the application of ecommerce lessons learned from old-school retail, repurposing the customer service techniques I used at the travel agency. Below, I will share how the ecommerce lessons I've learned can help other small to mid-size retailers drive conversions and build a base of delighted repeat customers.
Personal Connection
The most powerful changes you can bring to your ecommerce store involve making a personal connection with your customers.
As a travel agent, I would work very quickly to find something in common with my customers, and I would use it to build a rapport with them. Sometimes this was location based (if they were flying out of Newark Airport, I'd talk about growing up in New Jersey), sometime it was interest based (perhaps discussing a band we both liked after hearing their radio over the phone), and sometimes it was about their reasons for travel (Family vacation? Honeymoon? Divorce party?). The common core was the same – I genuinely connected with my customers over real life experiences.
While it may take a little more creativity when transactions don't generally involve a phone call or an in-person meeting, making a similar connection with your customers in modern ecommerce is still very possible.
"You" Language
The first thing you can do to connect with buyers is pay attention to how you are phrasing your item descriptions. Begin to rely on what I call "you" language. Here is an example of how this might work.
Instead of writing, "Black Banana Republic dress suitable for evenings", I say…
This black Banana Republic dress is perfect for your date night or any other romantic evening with your 'someone special'.
The difference is subtle, but powerful. I took a stock product description and reworked it so that it is easy for the customer to envision how she will wear the dress. I made the description about her, not about the dress. It's personal.
Personal Touch
Adding a personal touch to otherwise impersonal ecommerce transactions can really help you connect with your customers. Mary Wilkinson, owner of 3rd Rock Home, includes a hand-written thank you note with every shipment.
As a testament to the power of the personal note, Mary forwarded me recent customer feedback that she received (shared with permission).
Hi Mary! Sorry I haven't written sooner…life ya know! I got my patterns a couple days ago and I wanted to tell you…I am so happy! But most of all…the personal thank you and note…very nice! I do a lot of EBAY shopping and very rarely does anyone add the personal touch and the ones that do…I remember…really! I will come to you in the future should I be looking for something else… Thanks so much and I am going right now to leave you 5 star feedback!
Like Mary, I also include a personal hand-written note in all of my shipments, it only takes few seconds to write "Thank you, Sally!" on a packing slip when a customer has been kind enough to shop in my store. When I am shipping to customers in other countries, I go one step further and look-up how to say 'thank you' in that countries native language!
I've heard Gary Vaynerchuk, owner of WineLibrary.com and author of The Thank You Economy, say that he would have someone personally call all new customers and thank them for their first order. That was the only reason they called, to say 'thank you'. It's quite unexpected and extremely personal. His customers remember and come back to shop again.

Professional Everything
I'm including professionalism under 'Personal Connection' because I truly believe being professional at every touch point with your customers is a powerful way to show them respect – a very personal connection indeed. This enhances the experience of people dealing with people (which was critical in my travel agent days) and will build customer loyalty.
Obvious ways to be professional with your customers include responding quickly to messages, being sympathetic if there is a problem with their order, good grammar and correct spelling on your listings, and easy to understand/transparent policies (shipping, returns, etc.). I try to take things a little further with my customers.
For example, I recently sold a black silk couture formal dress from the 1980s. One snag in the silk would have ruined it. To protect my customer's $300 investment, I put the following sticker outside the package:
Your beautiful dress has arrived! To protect the delicate silk, please remove any rings or bracelets before opening the tissue. Our fingers are crossed for a perfect fit!
I pre-printed several variations of this label, replacing 'dress' with 'skirt' and 'blouse' in other iterations.
Since the labels are pre-printed and stored at my shipping station, at most I lose 5 seconds when processing delicate orders; I just grab and stick. In doing this, my customers know I value the garments as much as they do and I've made another personal connection with them.
Reputation for Expertise
When I was selling travel on-line, I was able to set myself apart from the competition by knowing the properties we sold intimately. In-between calls, I was scouring resort websites and studying tour company catalogs. Several times per year I traveled, alternating between trips to Jamaica, the Bahamas, Mexico, and other exotic locales to inspect the properties personally.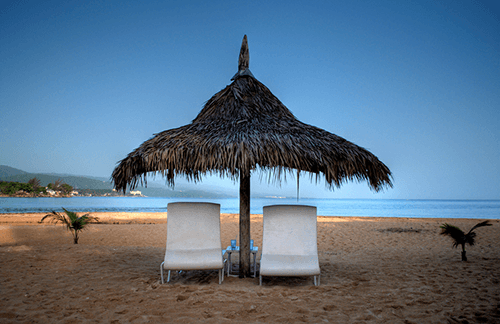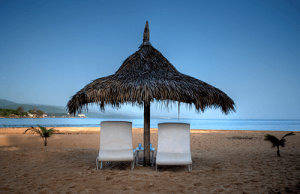 Why? (aside from getting a tan…)
When someone called to ask which property has the best kids' club for a not-quite-potty trained child, I could answer with confidence. If another caller wanted to know where the best resorts for singles were, I could tell them my personal favorites and share a first-hand experience. I did the work and studied hard, and my customers could tell the difference and booked with me.
If you know your products, and make it obvious to potential customers that you really do know them, you will stand out.
In ecommerce, there are many ways to display expertise. Start with your listings. Tap into your deep knowledge of your product line when writing your listings. If you sell jewelry, include a note in your description of a pearl ring to alert customers the stone is delicate and has special cleaning needs. If you sell vintage clothing, describe the period the garment comes from and what accessories would have been worn with it. If you sell digital cameras, state in the listing what sort of accessories are generally needed (extra batteries, extra memory cards, lens cleaners) – or better yet, bundle them and say WHY it's all bundled together.
Ecommerce retailers can also show their expertise through blogging and social media. Having an off-site presence where you share information about your products and enhance the lives of people who might use your products can help draw new customers to your site, while simultaneously conveying your expertise.
Trust
Recent widely publicized data breaches at companies like Target and eBay have re-enforced the importance of trust in e-commerce transactions. Customers are wary to share personal data like addresses and credit cards with websites where they haven't done business before. It's more important than ever to focus on conveying trustworthiness to your customers. Some simple approaches follow here.
Social Proof & Social Sharing
Enabling social media tools on your website is the easiest way to help build trust. In his book Kick Ass Social Commerce, John Lawson describes how customer buying behavior has shifted from fact based to opinion based. He understands that people are talking to each other about purchase decisions and valuing the input of their peers. Making it easy to share your products, thus enabling these conversations, can help with conversion.
About Me & Contact Info
Another way you can help build trust is to make it very easy for customers to reach you and learn about you. Building your own social media presence through Facebook, Twitter, Pinterest, and Google+ business accounts is one way. Another is to make sure your contact information is easy to find on your website. Have a 'Contact Us' page that gives multiple ways of reaching you (phone, e-mail, Twitter, etc.) if they have questions about an order. Enabling instant messaging with a tool such as Olark right on product pages is another. If you have your own website, add staff photos to the 'About Us' page, showing yourself and the real people who work for you.
Mary Wilkinson, who we met earlier, does the following:
I started including a thank you note & 'Returns' message with contact information on the back of my packing slips. Having it along with my handwritten note, and asking them to contact me for any further assistance seems to have created positive & open communication. Giving the buyer a direct call to action to contact me and how to do it seems to have redirected communication that might have resulted otherwise in an eBay case being opened.
I use the same approach as Mary, and go as far as including Skype contact information for my international customers.
Customer Service
Marsha Collier, author of The Ultimate Online Customer Service Guide: How to Connect with Your Customers to Sell More, says the following (page 20).
To perform quality customer service, you need respect, trust, and to be connected to the people you are dealing with. This is a core tenet. A culture and lifestyle of treating others with the same respect you wish to be treated with is the key to reducing attrition and strengthening customer loyalty.
Final Thoughts
Everything I've shared above is at the heart of true customer service. I've been able to learn smart ecommerce lessons by applying classic, old-school relationship building techniques to engage my customers and encourage their shopping. I focus on personal connections, share expertise, build trust, and make it easy to contact me if questions arise. There are many other ways this can be done, please share your ideas in the comments below!