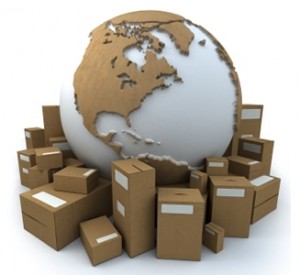 If you didn't catch the headline yesterday, Amazon announced that they've expanded FBA's international fulfillment to include non-media items!  This program, now called FBA Export, will allow more of your inventory sold through Amazon Marketplace to be available to international customers than ever before.
What's New?  International customers will now be able to purchase your non-media items and calculate their shipping, duty, and taxes right on the spot!  You won't have to do anything differently, and there are no extra costs on your end.

What Else?  Media items can now be sold and shipped internationally through Multi-Channel Fulfillment!  This means you can start offering international shipping on your books, music, video and DVD (BMVD) items whenever you list them on Buy.com, eBay, or Sears Marketplace.  One note: if you are manually entering your Multi-Channel Fulfillment orders, you'll need to include the ISO 2 digit country code of the shipment destination.  Fortunately, those aren't hard to find!
Sign up for FBA Export here.  Learn even more about it here.
Finally, while AutoMCF isn't currently configured to support FBA Export, you can bet we're working on our plan to implement this capability.  Stay tuned for an update from us when that feature is released.