Back in 2010, when they launched, FringeSport was a little known CrossFit and home-gym equipment retailer. In fact, founder Peter Keller worked full time as he built up his business.
In 2011, the company made $100,000 in sales. In 2012, Peter left his full-time job to focus on his business. That year FringeSport made just over $1 million in revenue and continues to grow: Current revenue sits at $4.4 million.
How did a small side hustle grow into a multimillion-dollar business? Companies like FringeSport use market research to understand their audiences and their audiences' needs first, then they outsource processes to industry partners and use automation to manage their workload.
Keep reading to find out how to turn this process into profit and growth — while working full time.
Before you start: Save time with market research and idea validation
Coming up with a business idea isn't hard. Ideas can arise from a spark of inspiration based on an experience. Or perhaps you noticed an opportunity in a niche market, or you've just always wanted to sell unique products. But what you think is a good idea might not serve an immediate customer need or fix the right problem.
To avoid investing time and money developing an idea that won't resonate with your target audience, start with market research.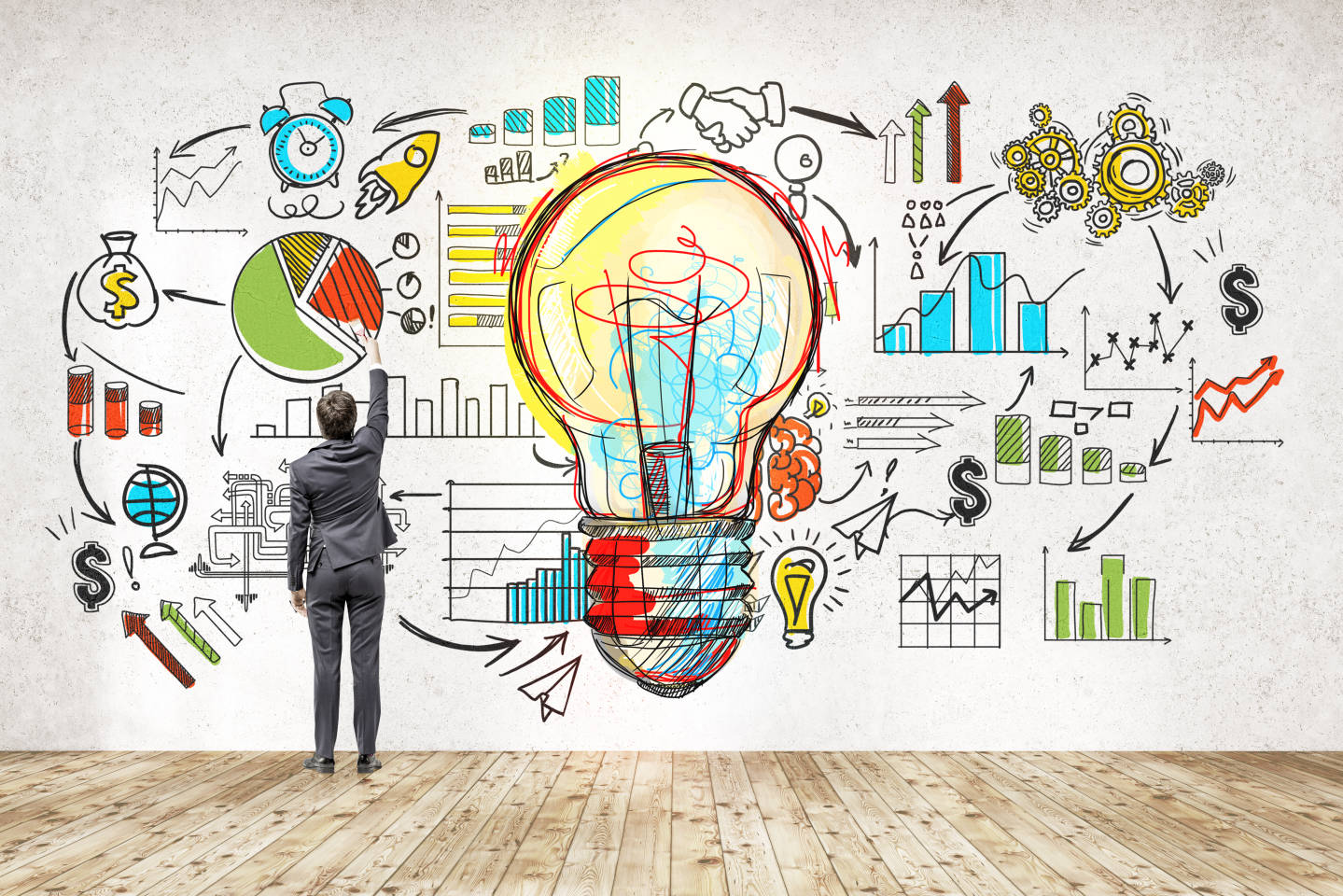 [Source]
It's a crucial first step to avoid costly mistakes later on. Take the time to research how your audience responds to your products so you figure out:
Whether your idea fits a need. If it doesn't, audience feedback will tell you how to improve the product so that it's a fit.
Who your target audience really is. This will help you choose the best advertising and promotions strategies as well as the best platforms to use for selling your products.
Whether your audience is willing to pay for your product, and how much.
What your competitors are offering and whether your product is differentiated enough.
Which market trends affect your products.
As you gather new insights from your research, it's important that you let go of ideas that don't appeal to your audience. Market research should help you fine-tune your idea, use the resulting data to set clear goals, and develop a plan that gives your products the best chance to be successful in the long-term.
Tools to help
Use a platform like Airtable to help you organize the research data as you receive it. It's a versatile platform, so use it to track information like audience demographics, audience product preferences, competitor information, and more.
If you plan to sell on Amazon, use it to identify who your competitors are and determine the right product mix for your audience, the right price point, and more.
Embrace the power of outsourcing
Running an ecommerce business on the side doesn't require much to get started — just a proven idea and a laptop. Even though it's easy to get started, that doesn't mean you have to do everything on your own.
Some businesses — digital products like e-books — don't need more than one person to get started. On the other hand, some product-based businesses need more hands-on management. The good news is that you can outsource processes to free up your time. For example, you can outsource your product photography, packaging, fulfillment, and shipping so that you can focus on what you do best.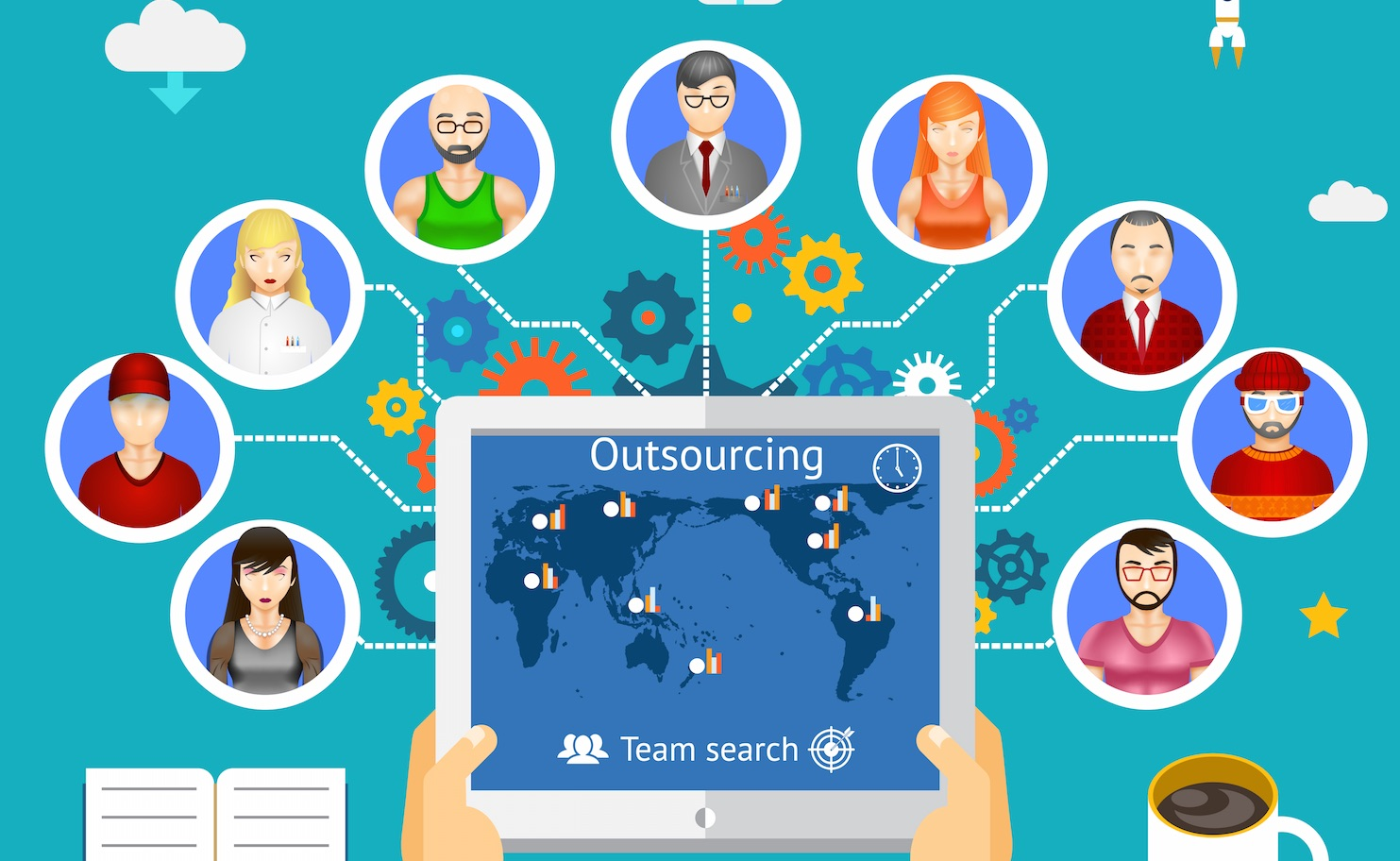 [Source]
Depending on your product and how much time you want to put into it, you have to choose a business model based on how you want to sell your product. For ecommerce choose from:
Drop shipping. You set up a storefront, and when a customer places an order, it goes to your supplier, who sends the order directly to the customer. You collect payment, and the supplier takes care of everything else.
Private label. Another company manufacturers your product for you. This is popular in the beauty industry. When a customer buys the product from your online store, the manufacturer ships the order to you or a third-party platform, like Amazon, to send, or they will send directly to the customer.
White label. You sell a product already sold by another company that lets you add your own labeling and packaging. These products are shipped to you so that you can send them to customers. Product design and packaging is taken care of for you.
Working full time means you don't have time to spend on areas where you lack expertise. Instead, make sure customers get the quality product and service they're expecting by outsourcing processes — such as manufacturing, inventory tracking, product storage, and fulfillment of the product — to people and companies that have experience in those areas.
You can still function as a sole proprietor or employ a small team, but outsourcing allows you to focus on your strengths in business, like marketing or networking with industry partners.
Tools to use
There are lots of companies to choose from when you outsource — everything from manufacturing to fulfillment. For example, use Dropshipper.com for your drop-shipping needs, Radical Cosmetics for private-label beauty products, and white-label agencies that help with anything from product design to product packaging.
Automation is key
Once you launch your product into the market, turn your focus to promotion to ensure that the majority of your target audience sees what you have to offer. That means advertising, but another way to get exposure and engage your audience is through social media. However, with a full-time job, it's hard to keep up with the demands of social media.
In order to stay relevant and get your audience excited about your products, you have to post regular updates and respond to comments in a timely manner. You don't have hours to do this, so one option is to use automation to save time while you're at your day job.
First, figure out what areas you want to automate, and then lay out how the process will flow within those areas. For example, you can:
Offer a lead magnet for lead generation or send reminders to customers. Create a customer journey, and use an email platform like Jilt to automate the sending of emails during the journey. For example, after a lead submits their email address, they automatically receive a series of emails designed to introduce you, your products, and the products' value. Include five to seven emails in the automation, with the goal of encouraging leads to buy something.
Create social media updates. Use a platform like Hootsuite to plan campaigns on platforms such as Twitter and Facebook. Simply upload the content you want to share, and then schedule it to publish automatically.
Send canned email responses. If you notice that you receive the same kinds of comments or questions from customers, set up canned messages within your email. When a familiar message arrives, respond with one of your canned messages. It takes seconds compared with having to write the same response multiple times.
Spend a few hours a week planning which automated tasks need to be updated. For example, use Friday evenings to plan your social media updates and upload content to a scheduling tool. That way, your audience receives a steady stream of content, but you won't have to log on every day to share it.
Tools to use
Zapier. Use this tool to link apps you use so that you don't have to do it manually. For example, to track customers, when you receive a new order on Amazon, Google Sheet will automatically update to show customer data and order details.
It's your turn
Running a successful ecommerce business on the side is possible as long as you plan well and use tools that help you outsource and automate processes. The less time you have to spend managing processes you aren't familiar with, the more time you will have to dedicate to growing your business. You're working full time, so spend your time wisely.
More than 44 million people in the U.S. have a side business. If that number is any indication, it's safe to say that following this processes above will help you build a successful ecommerce store.