Consider everything you do to manage your ecommerce store—marketing your products, replenishing inventory, engaging with customers.

If you feel overwhelmed just thinking about your ecommerce to-do list, we get it. The early days of any business are scrappy and involve long hours. But at a certain point, your business growth outpaces your ability to keep up and it's time to outsource.

When you're working on scaling your online store, consider outsourcing important business tasks with Shopify Experts, a marketplace of experts handpicked by Shopify to assist you in projects from development to marketing and beyond. We'll walk you through three key business areas where Shopify Experts can offer support, and introduce you to the kinds of experts you can expect to work with.
1. Streamlining Operations
Your online store is functional only if operational needs are met, whether that's maintaining your site's code or setting strategic pricing. If these inner workings aren't running smoothly, your whole business suffers. Shopify Experts can help you with essential operational tasks, so you can focus on other aspects of your store.
Business Consultants
These Shopify consultants will keep you from wasting time banging your head against a wall and provide you with the counsel and mentorship you need to run your business successfully. Here are just a few of the consultants available on the Experts Marketplace:
Business strategy consultants guide you through the process of starting and running your business. Some even offer packages that include partnership throughout the process of building your store. Depending on what you need (and whether you're paying for an hourly session or a strategy package), prices range anywhere from $50 to $5,000.
Product sourcing consultants will help you identify the best products to sell and will connect you with high-quality suppliers, manufacturers, and dropshippers. This service usually costs between $50 and $200.
Sales tax specialists make sure you're handling your sales taxes correctly and help you identify any potential liabilities or regulatory breaches. Prices for these services range between $150 and $2,500, depending on the length and detail of the service arrangement.
Site Development
Building the Shopify store of your dreams is no easy feat. Custom elements and features are difficult to code unless you have a development background. If you're not familiar with coding, consider hiring one of these experts to help:
Site design expertswork with you to build your new Shopify store (or redesign your old one). Hiring a designer to create a site from scratch will cost a few thousand dollars. If you just need to set up the basics of your store, fees will be significantly less.
Shopify developers can create almost any store feature to your specifications, from shopping carts to custom-built Shopify applications. The price varies widely based on the project, anywhere from $50 to $1,500.
Product developers focus on making your product pages as attractive and functional as possible. Hire these Shopify experts to manage your product catalog, create product collections, or set up nonstandard products like subscriptions and gift cards. Prices for these services run anywhere from $30 to $3,000, but the median price is much closer to $100.

Conversion rate optimization
Conversion rate optimization (CRO) is the art of generating a higher sales rate and volume from your website. These Shopify Experts can help you make a few high-impact improvements without the need to redesign your site:
Checkout optimization experts will help you redesign and improve your customers' checkout experience to reduce the number of abandoned shopping carts. This service will generally cost between $50 and $250.
Product recommendations developers can set up a "recommended products" feature tailored to shoppers based on past browsing or order history. This personalization often leads to a higher average order value. The starting price for this service is usually in the $50 to $150 range.
Loyalty program developers can build a meaningful and convenient rewards program for your shoppers. These initiatives often improve retention and overall sales and revenue by incentivizing customers to engage with your business. This service typically costs between $50 and $500, depending on the solution offered.
Technical Support
As a small business owner, you likely handle tech issues on your own or call your software's customer service team. But if you aren't able to independently resolve a glitch, what do you? Consider hiring one of these Shopify Experts for extra help.
Technical developers can support you in projects like platform migrations, software integrations, and installations. They can even help you interface your brick-and-mortar store with your Shopify store. Prices vary widely depending on the project.
Troubleshooting experts will work with you to identify and solve any problem you might be having with your Shopify site. They usually charge around $50 per hour.
Site performance specialists are the ones to call if your store struggles with slow load times. These specialists will audit your website and either make recommendations for improvements or fix the issues themselves, depending on the service arrangement. You should expect to pay between $150 and $200 for this assistance.
A strong technical and strategic foundation will serve your business well for years to come. If you're struggling to find the time to invest in this foundation, it's well worth the cost to hire an expert.
2. Improving Design and Copy
You want shoppers to have a great first impression when they land on your website, but, let's face it, not everyone is a graphic designer or a wordsmith. Shopify Experts can help you make your site unique and attractive without investing in a full marketing team.
Branding
A strong brand is an essential part of sustainable business growth. Because of this, it's absolutely worth the cost to invest in a unique and consistent brand experience. And while these brand experts design specifically for Shopify, the assets they create can easily be used across all your sales channels.
Brand strategists work with you to define a strong, consistent brand identity. They specialize in product positioning, market research, competitive analysis, style guidelines, and more. Starting prices for these services usually range from $1,000 to $5,000.
Brand designers create assets like logos, banners, and fonts for your store and marketing campaigns. Most design packages include logos, typography, and color palettes, while more expensive designers might also create social media and email templates. Because of this variety, the prices are anywhere from $100 to $15,000.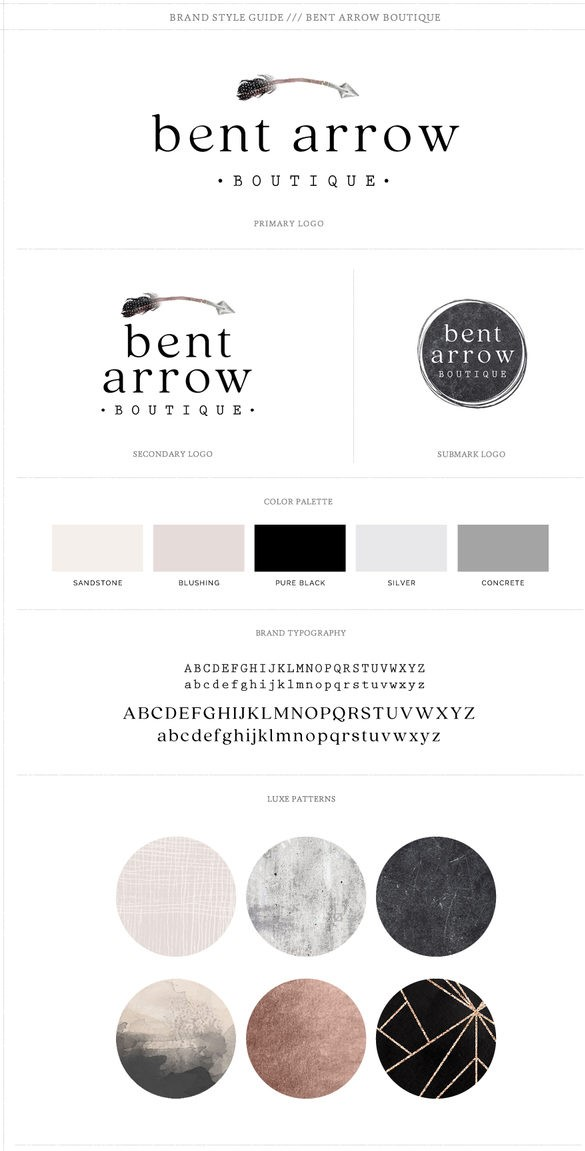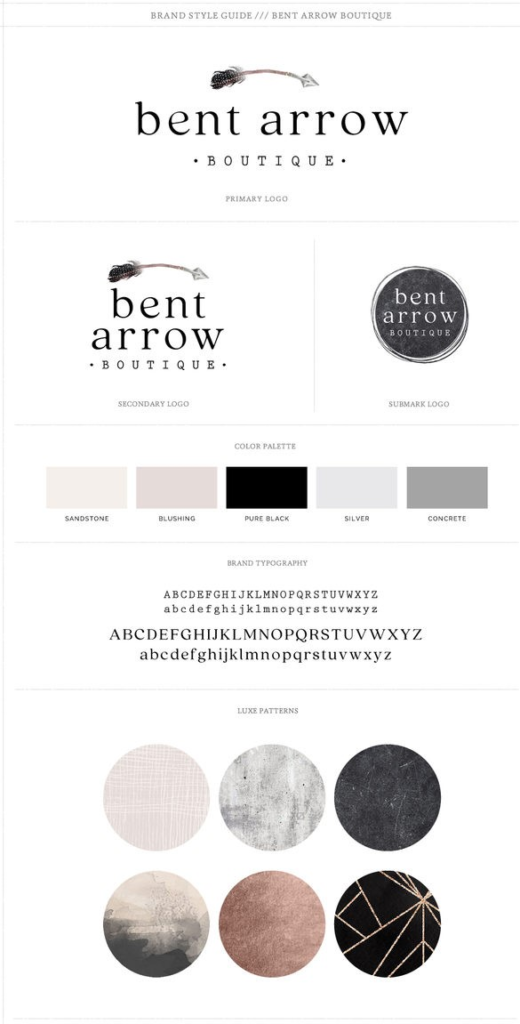 Product photographers are essential for any ecommerce business, but especially for those selling on multiple channels. Offerings range from simple white-background images to full fashion photo shoots. Prices range from $30 per photo to $3,500 photo-shoot packages.
Design
In addition to designers focused specifically on the brand assets mentioned above, you can also find many graphic design experts to help you with the general look and feel of your Shopify store:
Graphic designers can create custom visuals for your store and marketing materials, such as banners, buttons, image sliders, and custom fonts. Prices are fairly consistently in the $50 to $150 range for these services.
Theme developers are an alternative to graphic designers. Instead of creating custom assets for you to install in your store, these developers create an entire custom theme for you. This service is pricier—ranging from $500 to $5,000, but the result is a storefront with a more tailored design and customer experience.
Copywriting
Not much of a writer? Consider hiring a Shopify Expert who can convince shoppers why they should buy from you. These copywriters will use writing to communicate your product's value, build trust with customers, and more:
Website content writers handle your nonproduct website copy, such as your FAQs or About Us page. These writers will work with you to understand your brand voice and how best to speak to your customers. Most of these writers charge between $250 and $500 for a package that includes several pages.
Product description writers communicate your product's features and value to shoppers. You can then reuse this copy across your sales channels, not just your Shopify store. Often, this service is sold as a package of product descriptions, usually ranging in price from $50 to $150.
Content consultants can review your existing website content and coach you through the process of writing more compelling copy. These consultants usually have starting rates around $50 per page reviewed.
To ensure a good customer experience, you need to make sure your website design is ready to meet new shoppers with a strong brand voice. Consider hiring an expert to help you create this experience; after all, you only get one chance to make a first impression.
3. Support Your Marketing Campaigns
When you're a small business, getting the word out about your store is critical. There are a lot of talented agencies and freelancers on the marketplace who can help you spread brand awareness, find your target audience, and create a strong marketing platform you can leverage moving forward.

Advertising
Advertising campaigns are anything but easy to set up. Consider hiring an expert to do the dirty work of designing campaigns, researching keywords, and setting up analytics:
Search engine advertising experts will set up a search engine marketing (SEM) campaign for you on Google or Bing. Their packages usually include keyword research, ad creation, campaign building, and analytics installation (although offerings vary from expert to expert). This will cost you somewhere between $150 and $500, unless you go with one of the more expensive outliers that offer additional strategic services.
Social media advertising experts set up ads for Facebook, Instagram, Twitter, and other social platforms. Many of these experts will either design the ad media themselves or create templates you can use. Fees typically range from $200 to $500, with some high-tier exceptions.
Analytics experts do the technical work of setting up Google Analytics and/or Facebook Pixel on your website. These tracking tools are essential to monitoring your ad performance and retargeting ads to shoppers. For a $30 to $50 fee, the service is well worth the time saved for many business owners.
Content Marketing
Content marketing is an important tool for engaging with your audience, establishing your brand, and encouraging organic traffic (more on that later). With that said, it's also time-consuming. If your schedule is packed, consider hiring a Shopify Expert to support you:
Content marketing specialists write blog posts or press releases on your behalf, and some offer blog management services as well. These specialists usually charge either per post or per hour, so be sure to read the fine print. Starting prices for these projects usually run between $50 and $150, which, even for an hourly rate, is on the low end of content marketing costs.
Content strategy experts conduct audience research, competitive analysis, and keyword research. This service is useful if your organization can handle writing internally but needs guidance on content strategy, ideation, and distribution. Prices vary between $100 and $1,000, depending on the level of service.
SEO optimization
No marketing set would be complete without SEO optimization—the process of curating content so your online store appears high in search rankings. Search algorithms are notoriously tricky, so it helps to have someone who understands SEO and can help you boost your site rankings:
SEO page optimization experts will curate your existing content—blog posts, web pages, product descriptions—to target audience-specific keywords. These experts typically provide an SEO audit or analysis as a part of their package. Starting prices are between $150 and $500 for this service.
Offsite SEO specialists are usually part of a broader network of partners and directories that allow them to offer valuable backlinks for your store. Services often include guest posts, directory submissions, and a guaranteed number of links. Prices range anywhere from $100 to $1,000.
Social Media Marketing
Social media marketing looks fun on the outside, but there are technical, strategic aspects of the work that can be frustrating. Shopify Experts can help you with research and content creation so you can focus your efforts on listening to and engaging with your followers:
Social media strategists conduct audience research and form a plan to help you identify the best ways to find and engage your target buyers on social networks. Fees typically range from $100 to $300.
Social media marketers create your social content, whether that's an Instagram image or a promotional tweet. They also help with brainstorming and managing posts. There's a variety of price points available, so depending on how many posts you're getting and the amount of supporting strategic work being done, you'll pay anywhere between $100 and $2,000.
Social media consultants will audit your current social media marketing and help you build a stronger outreach strategy. This service is ideal for those already engaging on social media and usually costs between $50 and $100 for a consultation session.
Email Marketing
Email is a powerful way to build leads and current customers' interest in your business. Jump-start your email marketing by hiring a Shopify expert, who can help with writing emails and setting up automated campaigns:
Email designers build custom templates to help you quickly send engaging emails and keep your messaging consistent. Expect to pay around $150 per template.
Email marketing writers handle the content that goes in your email templates, such as specific promotions, new-customer campaigns, and newsletters. Despite fee estimates on the marketplace (anywhere from $50 to $2,000), it really takes a conversation and a quote to get a true idea of the costs and scope involved.
Email marketers will build entire campaigns for you—sets of emails designed around a specific product line, promotion, or onboarding sequence. They can also help you set up automated email marketing funnels that trigger on certain actions, such as a shopper abandoning their shopping cart. The costs for these services range from $150 to $3,500.
Because there are so many marketing channels for ecommerce today, it's very difficult to be an expert in all of them. This makes marketing an ideal task to outsource to professionals who can help you quickly build awareness for your store.
Make the most of your time with Shopify Experts
Instead of spending hours trying to teach yourself a new skill, focus on the parts of your business that need you. Your industry expertise, your passion for your customers, and your vision for your company's future are worth their weight in gold.

So when you're wondering whether you should hire a Shopify expert, run a simple cost-benefit analysis. For the price of a Shopify expert, what will your business gain? Consider not just their skills but also the extra time and attention you'll have. Protecting your time and energy by outsourcing to experts is key to scaling your business in the long term.