WooCommerce is one of the most popular platforms for setting up an online store. According to BuiltWith, WooCommerce has 30% of the market share for websites using ecommerce technologies. Its popularity isn't a surprise—the tool offers plenty of store customization features and is free to use.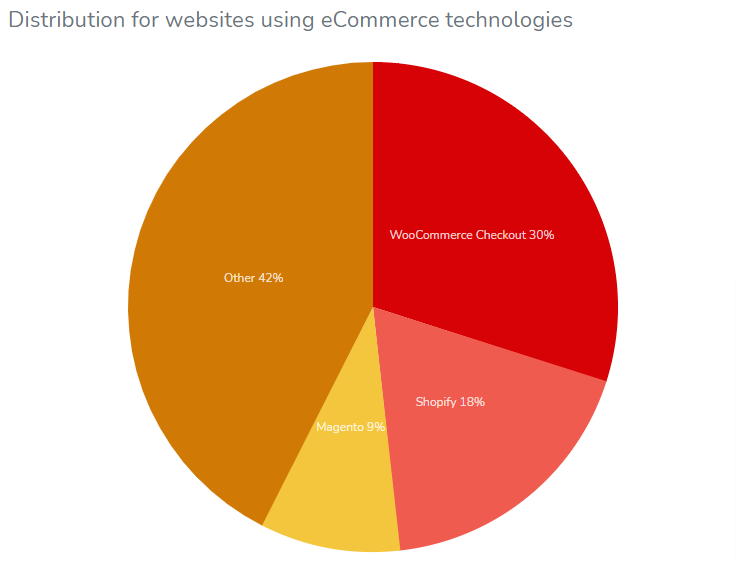 Although WooCommerce is free to use, there are additional costs and fees to running a store—which you might not realize until you've already spent a lot of time setting up your store. Take these WooCommerce pricing factors into consideration when deciding whether to run your store on the platform. Knowing exactly how much you need to spend to launch your store will minimize problems in the long run.
1. Setup and hosting
An important thing to note is that WooCommerce is a plugin specifically built for WordPress websites. So to set up a full-fledged store with WooCommerce, you'll need to pay for a hosting service and a domain name.
Web hosting
Using a web hosting service is like renting space in a physical store. It enables you to use a host server to store website content, such as media and files.

If you're planning to expand your store, your hosting service must be able to handle growth. If not, increased traffic and product pages can slow down your website. This can negatively impact your customers' experience with your store.

There are different hosting providers with a range of price points, but we would recommend going with a well-known brand like GoDaddy. You can find hosting plans, from regular hosting (which is usually cheaper but with fewer features) to managed WordPress hosting plans (which come with a suite of features but can be pricier).

While many hosting providers offer discounts, you'll need to check that their renewal fees are within your budget. Otherwise, you may find an unpleasant surprise when you are billed for the next month or year.

Expect to spend: $83.88-$131.88 (annually)
Domain name
Most hosting providers allow you to purchase and register a domain name through their platform. Again, it's a good idea to stick with a well-known domain name registrar like GoDaddy.

When purchasing and registering your domain name, there are a few things to keep in mind for your WooCommerce pricing. First, your domain name will need to be renewed every year. If you don't renew and your ownership expires, your domain can be purchased by someone else.

Second, some platforms will seem cheap at first or offer discounts but will have hefty renewal prices, so it's important to check for the renewal costs, so you can plan ahead. Third, it's possible to transfer your domain name across registrars, but this might come with a fee.

Last, some domain name registrars might offer add-on services, which can be a great way to get a better deal on a full suite of things that can help you grow your business.

Expect to spend: $6.99-$30 (monthly)

2. Theme and design
Themes are the visual backbone of your website. The wrong theme can ruin the customer experience, with problems like lack of responsiveness or a mobile-unfriendly interface. A well-chosen theme aids customers' shopping journey with its interface.

A major pro of using WooCommerce is that anyone can design a theme for the website, compared to platforms like Shopify that are limited to what is provided in their theme store. Just keep in mind WooCommerce's recommended features of a good theme. If you're building a WooCommerce store, you'll want to look for a dedicated WooCommerce theme.

Free themes
Using a free theme is a good way to keep your costs low while starting your store. If you're looking for free themes for your ecommerce store, the best place to start might be with WooCommerce's Storefront theme.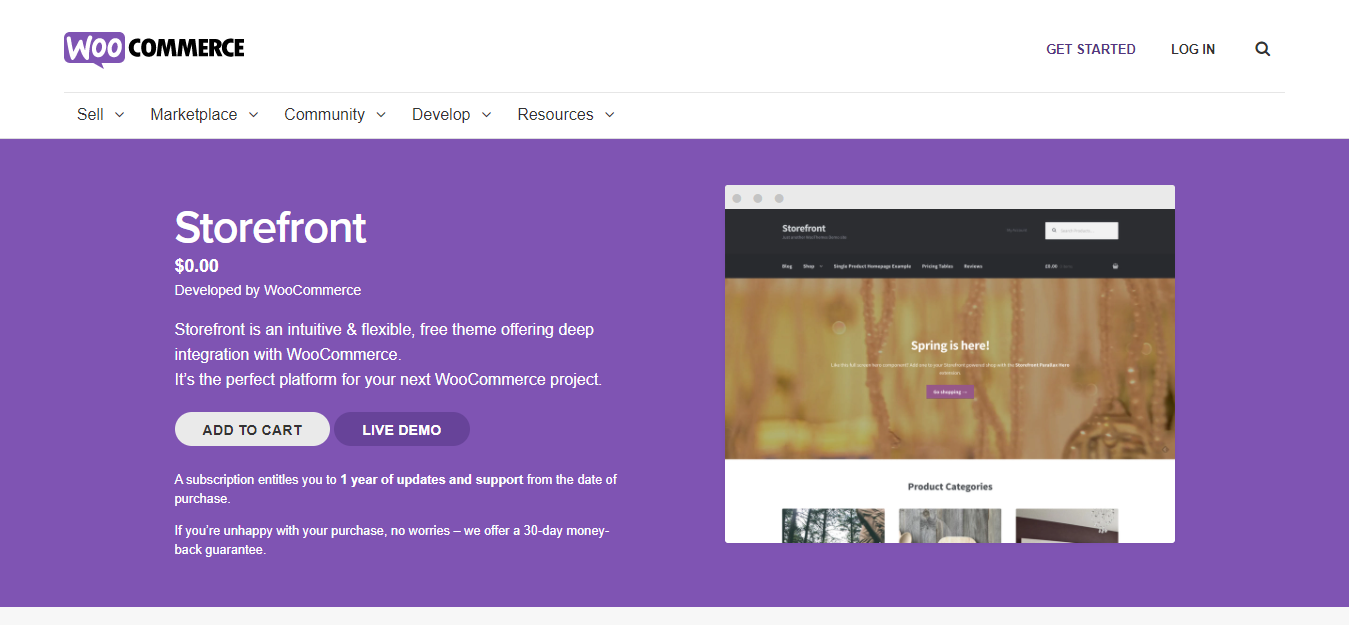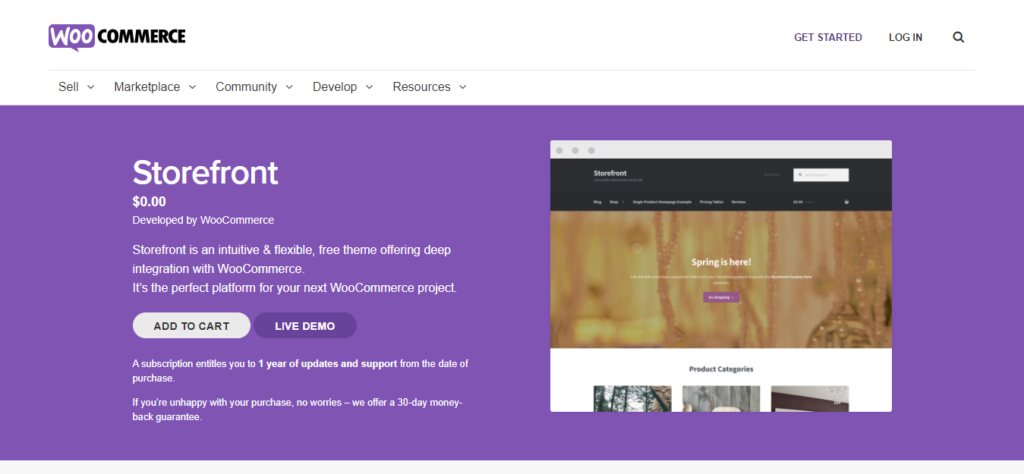 However, a free theme usually does not come with exclusive support, and you may run into formatting issues. Many other stores will also use free themes, so they can also make it difficult for consumers to differentiate your brand.

Expect to spend: $0
Premium themes
If you want to stand apart from your competitors, consider investing in a premium theme or hiring a designer to take over the visual aspects of your website.

A premium theme supports WooCommerce's core, popular extensions, as well as customized elements and widgets for unique store branding. This can add somewhere between $30 to $200 to your WooCommerce pricing. Various elements—such as licensing, support, add-ons, and renewals—also affect the final price of the theme.

You can find responsive, ecommerce-friendly themes through WordPress and on websites like ThemeForest and TemplateMonster.

Expect to spend: $30-$200 (annually)
3. Payments processing
It's important to make the payment process easy for your customers, as it often impacts their decision to purchase from your store. If your process minimizes friction and is highly secure, shoppers will likely feel comfortable completing their purchase.

WooCommerce offers several plugins for payments, from PayPal to Affirm. Most of the payment processing options provided by WooCommerce are free to download and add to your store, but transaction fees are charged by the payment providers. Typically, a percentage, between 2-3%, is taken off by the provider when a customer purchases a product.

Expect to spend: $0 to download; not including transaction fees

4. Shipping
Shipping can make a difference in whether or not a customer returns to make a purchase. To help sellers keep their shipping fast and reliable, WooCommerce offers a number of plugins.
Carriers: Along with familiar international carriers like UPS and FedEx, country-specific shipping services like USPS, Royal Mail, and Australia Post are also available to use with WooCommerce.
Delivery and shipping: There are also WooCommerce plugins for shipping automation like Shippo, ShipStation, and WooCommerce's own service. These services are in addition to paying for a carrier and can increase your WooCommerce pricing, but they're worth the investment if they keep your delivery process running smoothly.
Inventory and fulfillment: You can try to do this manually, but it can go much smoother if you use a tool like Sellbrite to help you manage your listings and inventory – especially if you also want to sell on other marketplaces like Amazon, Ebay, Etsy, etc.
When thinking of which plugins to include in your shipping process, consider which countries you want to sell in, how fast their services are, and whether you can afford any associated costs.

Expect to spend: $10-$200 (annually)
5. Security
Customer data is precious and should not be left to chance. Information like contact details or credit card data can be hacked if your store's security is poor.

Luckily, security is usually built into most WordPress hosting plans. Many hosting providers offer free SSL certificates or add-ons that manage privacy and protection for your website for a fee.

You can also set up your own for free. But for an ecommerce website, a validated certificate is usually a better bet. Those types of certificates can be found for $49 to $149, which is another cost to consider.

To better protect your store, use secure usernames and passwords for administrator signup, and limit login attempts for yourself. You should also update and back up your site as often as possible and implement two-factor authentication to add an extra layer of protection.

Consider using the free Jetpack plugin as well, as it comes with a lot of free features, like malware scanning and authenticated customer logins, that protect ecommerce websites.

Expect to spend: $0-$149 (annually)
6. Customer support, marketing, and SEO
WooCommerce offers plugins that help you enhance your customers' experience with your store and market and promote your store the way you want. There are a number of extensions available on WooCommerce to manage customer experience, marketing, and SEO, with some of them functioning as an all-in-one tool.
Extensions like HubSpot (free), AutomateWoo ($99), and Mailchimp (free) function as CRMs, helping you manage every interaction that customers have with your store.
Yoast SEO, a popular SEO plugin for WordPress websites and WooCommerce stores, helps you rank in relevant search results for $69 a year. Another SEO plugin to consider is WordPress' All in One SEO pack, which is a free alternative to Yoast.
WooCommerce also has a Google Ads extension, which gets your store in front of shoppers for $120 a year, and a free Google Analytics extension to track the performance of your ads and store.
If you have a limited budget, consider leveraging the free tools that WooCommerce provides, and plan to use the paid ones as your store grows.

Expect to spend: $0-$120 (annually)
7. Maintenance costs
Like any business, your online store will require frequent maintenance that can add to your spending. These costs might include
Renewal fees (extensions, themes, domain name, and hosting): These can vary significantly from the first purchase made because initial purchases are often discounted. You'll need to keep an eye on your bill and any fine print to make sure you can afford the renewal fee. Renewal fees can apply to a range of plugins and services used for ecommerce stores and may occur monthly or yearly, depending on your subscription plan.
Store updates: WooCommerce recommends updating your store and backing it up as regularly as possible to keep it secure from hacking. You can back up your store using the WooCommerce Backup by Jetpack extension with daily backups costing $7.95 per month and real-time backups at $39.95 per month.
Customer service: Providing customer service is an important and ongoing part of running an ecommerce store, and WooCommerce is no exception. Consider Freshdesk ($79 a year) or LiveChat, which help your customers request assistance with orders and receive answers quickly.
Developer fees: If you want to reduce the chance of errors when adding new elements to your store, you might hire or outsource a developer. Freelance developers usually charge hourly rates that can vary from $10 to $250 an hour, depending on their experience and the volume of work.
Planning ahead for maintenance fees as you budget can help, so you're not blindsided when your next bill comes for any payments regarding your store.

Expect to spend: $10-$500 (annually, not accounting for developer fees which might cost more)
Keep your WooCommerce pricing within your means
Setting up a WooCommerce store can be a significant investment. If you don't have any spending restrictions, WooCommerce extensions can run into the hundreds or thousands of dollars every year.

The good news is that you can still get started without implementing all the plugins and add-ons available. Consider using a managed WordPress hosting plan that provides premium WooCommerce extensions worth thousands at low prices—$13 to $25 per month like this plan that GoDaddy offers.
Do you run a multi-channel business that includes WooCommerce? Use Sellbrite to keep your WooCommerce store in sync with the rest of your business.