If you asked customers what's the one thing they want more of from retailers, they'd say personalized customer experiences. Customers don't want to be seen as nameless faces in a sea of people; they want to be treated as individuals.
Ken Morris, Principal at Boston Retail Partners, explains personalization this way, "Effective customer engagement requires retailers to offer a personalized, relevant, compelling and consistent experience across channels." He continues, "In today's crowded and highly competitive market, personalization is a critical component for optimizing the customer's shopping experience."
One place to put this thinking into action is within your customer communication strategy. Sending generic email blasts that were the norm years ago doesn't cut it today. Your messages have to be relevant and customized if you want a shot at converting more leads and keeping your current customers engaged.
Email marketing segmentation is one way to do this. Segmentation lets you group together similar email subscribers and send each group different types of emails based on factors like their preferences, interests, purchase history, location, buyer persona, and more.
Let's take a closer look at how email marketing segmentation works and explore ideas for what you can do to customize your communication strategy.

Segmentation boosts customer satisfaction and retention
Before you segment your email subscriber list, first you have to understand how segmentation works. It's more than splitting customers based on gender or general preferences. These factors are important — especially if you have a small list and limited customer data — but deeper segmentation has a direct impact on customer satisfaction and retention. This, in turn, increases your revenue: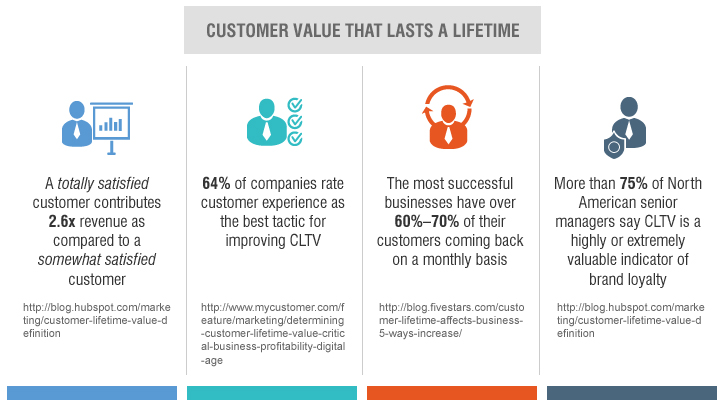 [Source]
As your customer base grows, you'll notice how they use your site differently. For example, if you sell organic groceries online, some of your subscribers will prefer browsing your recipe pages, while others prefer browsing your product pages.
If you have seasonal sales that promote specific products, sending the same message to all of your subscribers will catch the attention of some, but not all. The more alienated customers feel, the less likely they are to stick around — they'll simply unsubscribe, which takes away your chance to nurture and turn them into long-term, satisfied customers. After all, why would they want to listen to a business that doesn't understand their basic needs?
This is where email marketing segmentation comes in. It lets you create a system that categorizes your customers so you serve them better. Totes Isotoner Corp, an e-commerce retailer specializing in umbrellas, footwear, and winter accessories found that many of their customers spent a lot of time browsing certain product pages. The retailer segmented their email list based on the pages people spent time on and sent promotional emails related to each product category. The result was a tremendous increase in sales.
The benefits of segmentation don't stop at higher sales, customer satisfaction, and retention: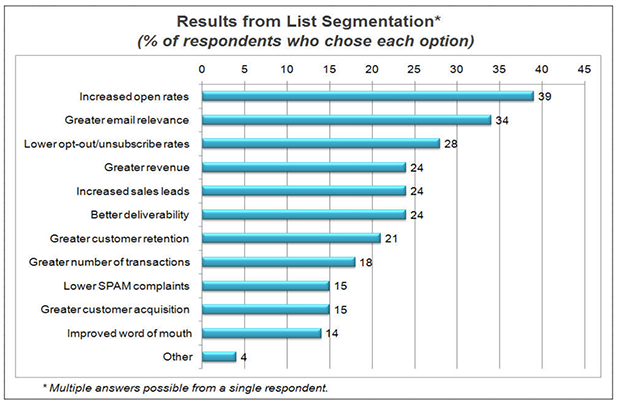 [Source] Studies show the numerous benefits of list segmentation
Higher open rates, more relevant emails, and lower opt-outs are additional benefits that companies experience when they take the time to segment their email list.
Segmentation simplifies customer categorization
A global study by Mailchimp found that segmented emails have a 14.31% higher open rate and a 100.95% higher click-through rate than non-segmented campaigns. To take advantage of these higher rates, use the customer data you collect to segment your subscriber list.
Fortunately, segmentation can be broken down into four main categories: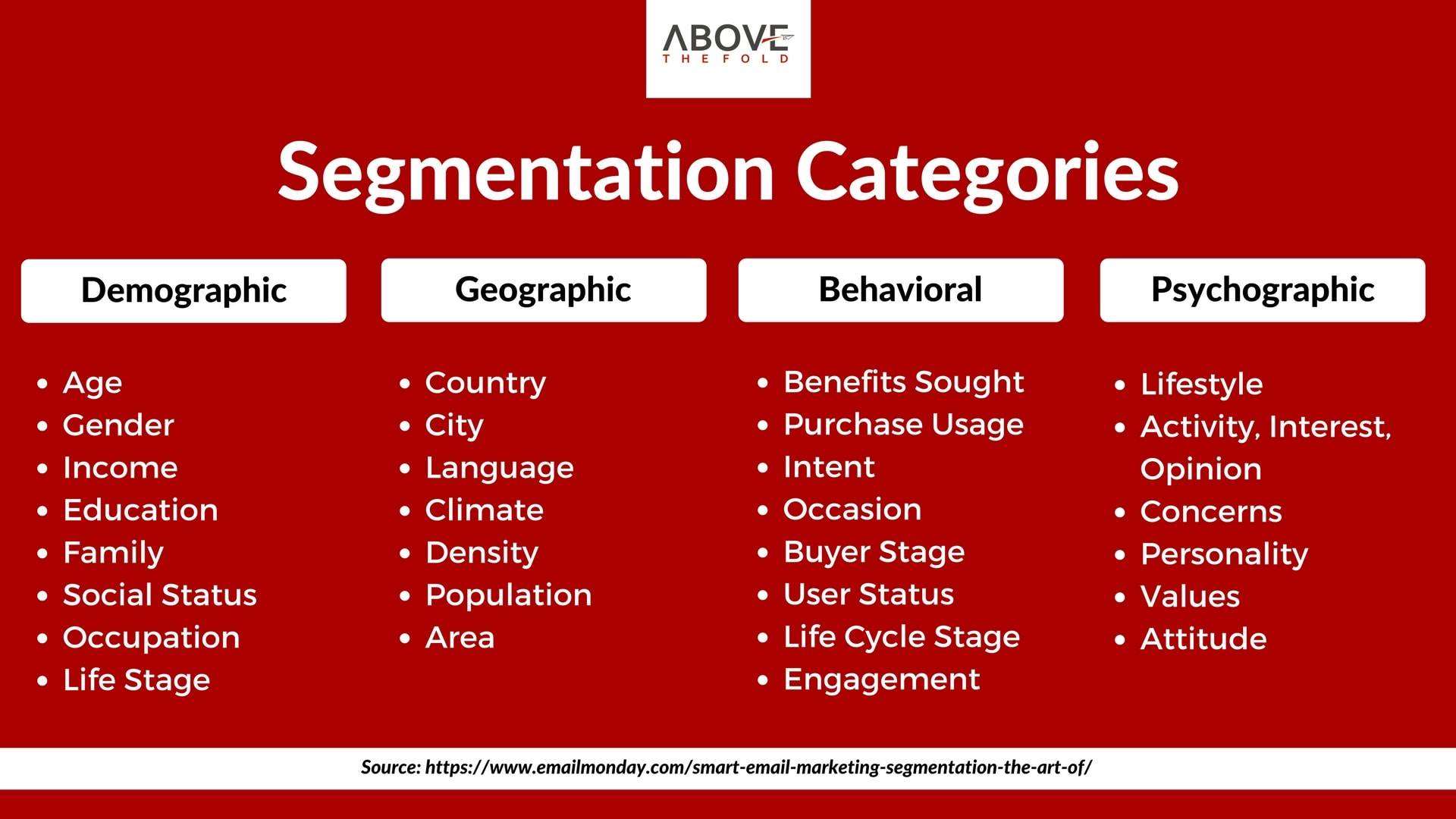 [Source]
Based on the data you collect and the type of messages you want to send, these categories act as a framework for you to identify how to segment your subscriber list and what types of emails to send. Here are four examples based on each of the categories above:

1. Demographic: Income
Some of your subscribers might be more price-sensitive than others, so it's beneficial to make them aware of price changes. When you have a sale, be sure to send this group an email letting them know that products they've viewed in the past are available for less.

2. Geographic: City
Depending on where your subscribers are located, it doesn't make sense to send location-specific emails to everyone. For example, if there's a special event at one of your brick-and-mortar locations, only notify subscribers who are nearby.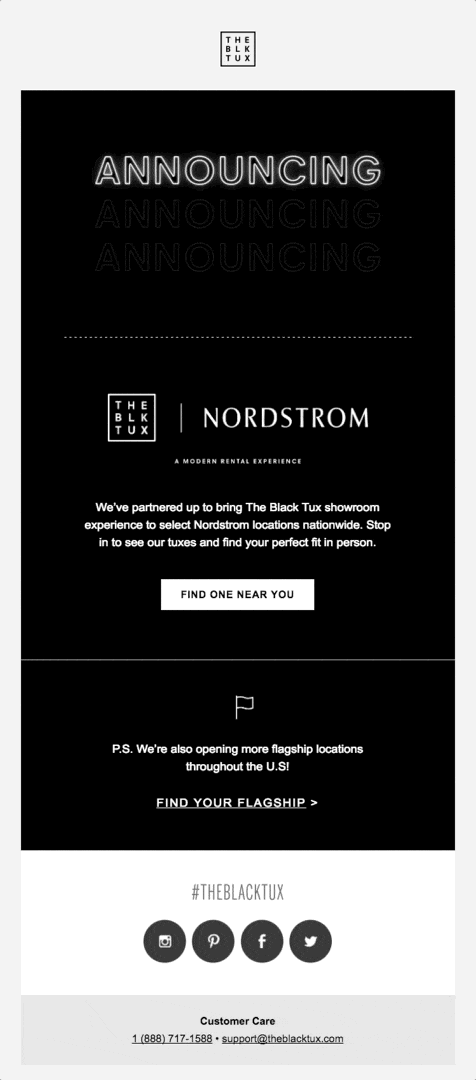 3. Behavioral: Special occasion
A great way to personalize emails is to acknowledge special occasions. This can be a birthday, customer anniversary, or a milestone. Send an email with a special offer to show customers that you value their business and want to celebrate with them.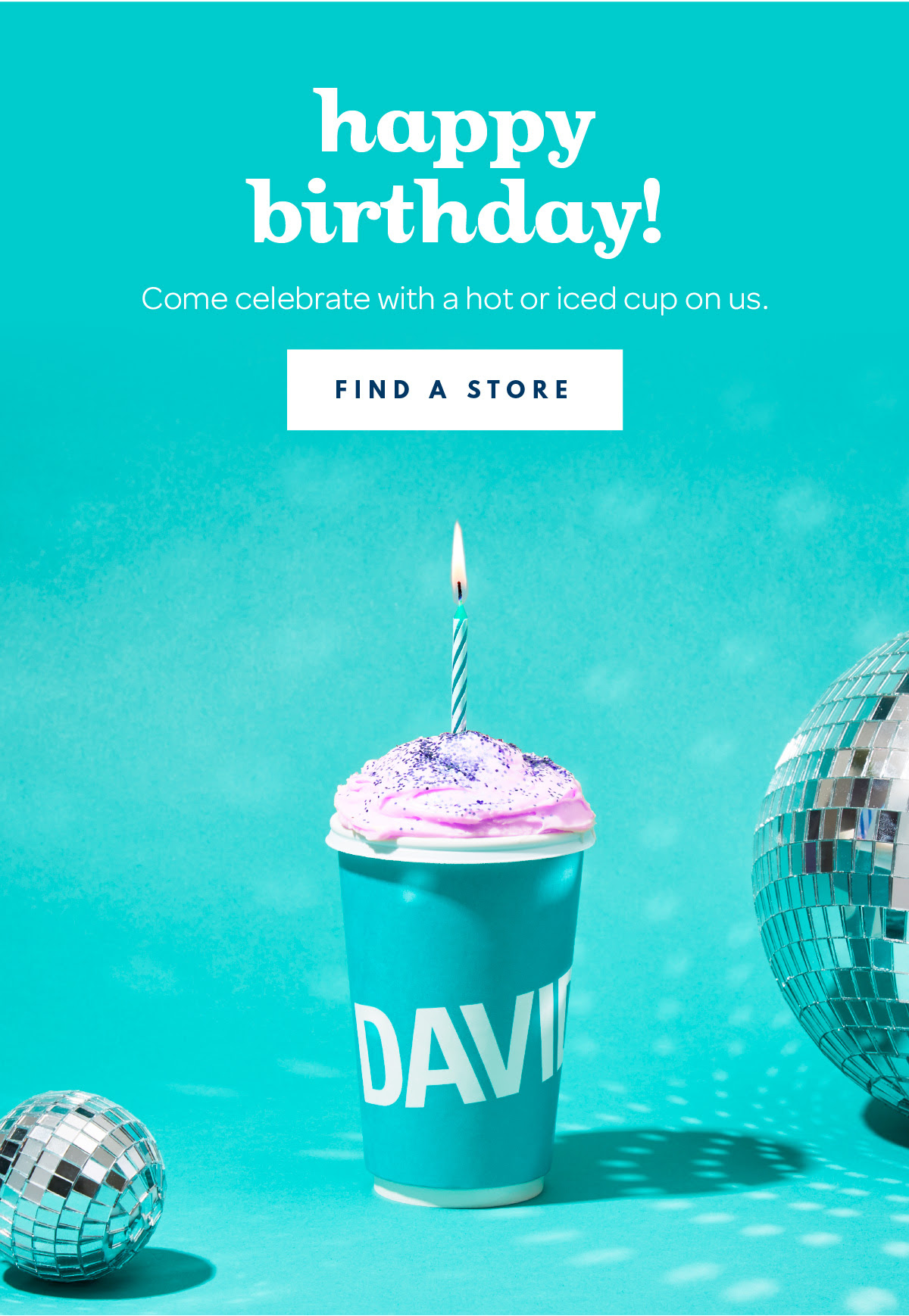 4. Psychographic: Interests
Send shopping event reminders based on the interests subscribers have shared. For example, send an email like the one below that targets subscribers who've expressed an interest in hearing about product events: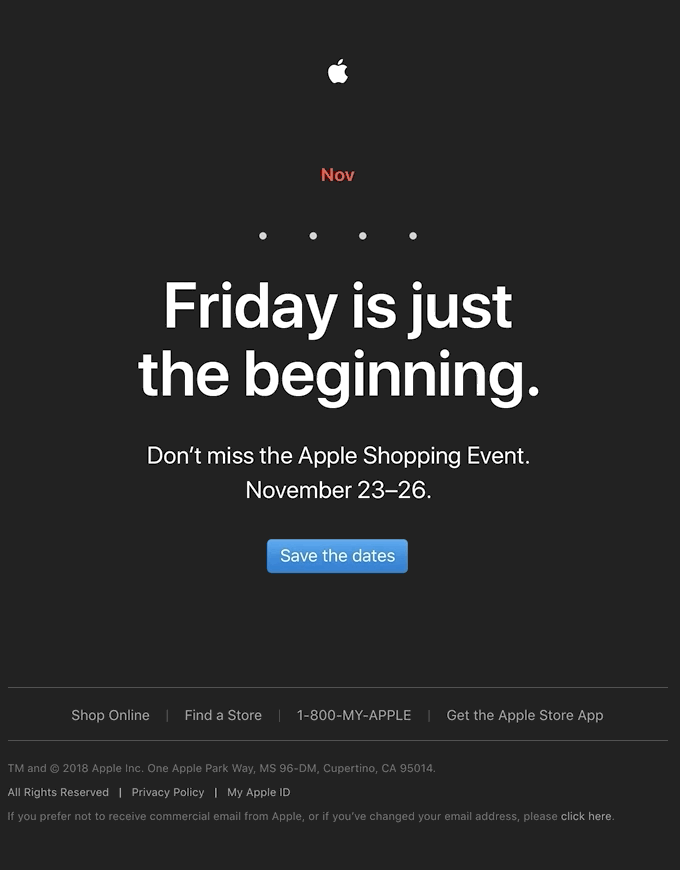 The more information you have about your subscribers and customers, the more you can fine-tune the types of messages you send. This level of customization ensures you're always sharing relevant information so that open and click-through rates increase over time.
Let's say you sell home furniture and accessories online; here are a few examples of how this framework guides the types of emails you send.
Note: you can create these segments based on where subscribers spend time on your site, their purchase histories, their profiles, and their preferences.
Segment #1 – Millennial newbies
This segment consists of subscribers between the ages of 18-24, who live in the city, have an active lifestyle, and browse your 'small spaces' product pages often. Since this segment is likely made up of renters or students living in dorms, chances are they'll be interested in smaller furniture with multiple uses.
In this case, it makes sense to send this segment promotional emails for versatile, lightweight furniture that's easy to move around and fit into small spaces.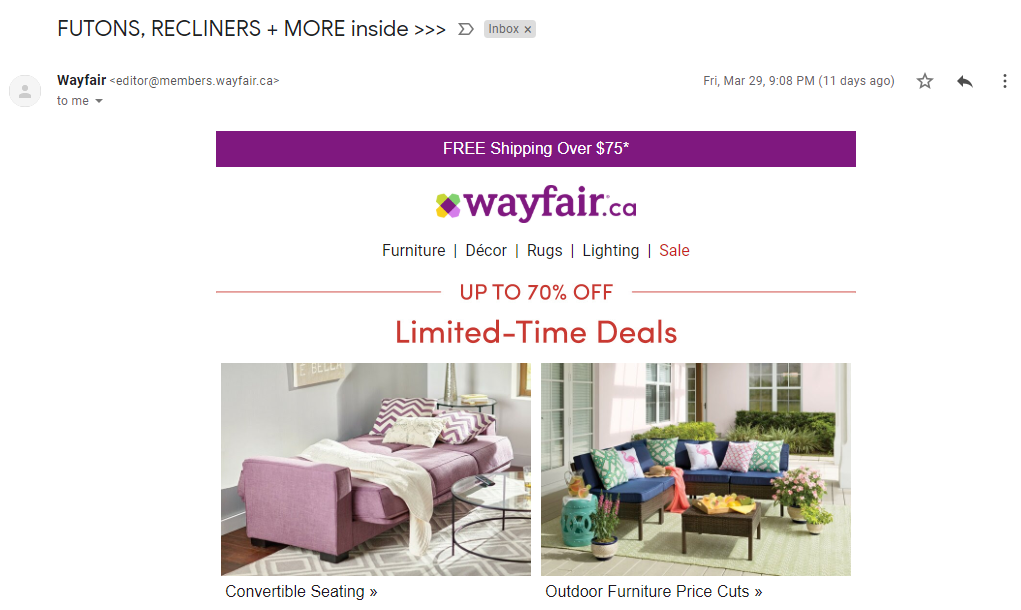 Segment #2 – Settled families
This segment consists of subscribers who have a family, live in the suburbs, and prefer function over style. They might spend time browsing your living room, kitchen, and dining pages. When you have year-end blowout sales, send this group offers for larger furniture for a variety of rooms in a house or apartment.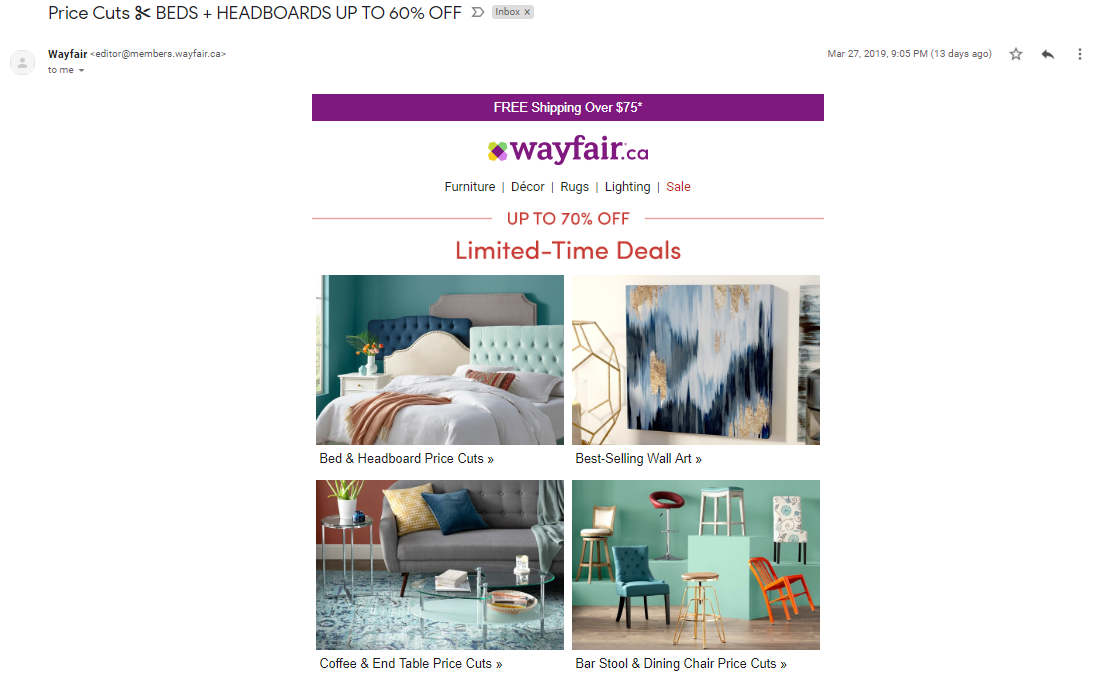 Segment #3 – Minimalist bargain hunters
This segment includes subscribers who are interested in trends, have purchased certain types of products in the past, and shared in a recent survey that they like minimalist furniture and accessories. Based on where subscribers are in their customer journey, you can send anything from product recommendation emails based on interests, to special offers based on location, to reminders to customers who abandoned their cart at checkout.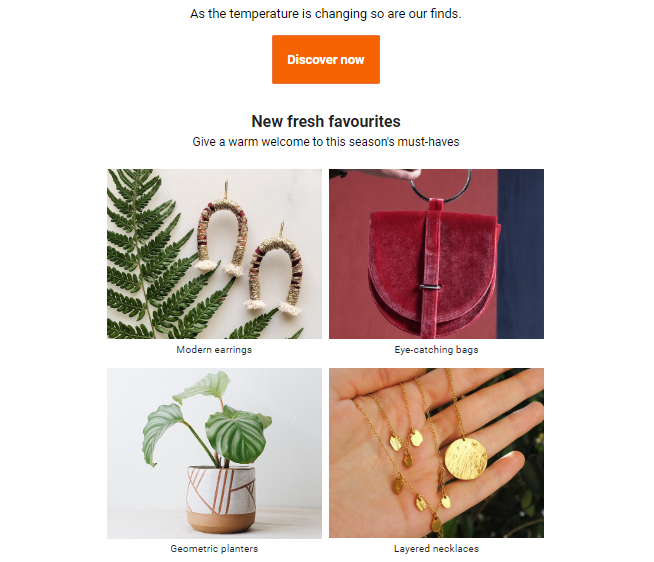 You can even go beyond the framework outlined above to add in your own categories. For example, if you offer a subscription box service, relevant behavioral categories to include are: subscription type, length of subscription, and referrals.
Best practices to maximize email success rate
To make sure your email marketing segmentation strategy converts more leads to customers and boosts engagement and customer satisfaction, there are a few best practices to consider:
Align your segments with your buyer personas. Buyer personas are representations of the different types of people in your audience. They're grouped together by characteristics similar to the segmentation categories we discussed. Make sure your segments are similar to your personas to avoid sending different types to people expecting familiar content.
Establish regular communication. Don't be afraid to send regular emails to subscribers. They want to hear from you, that's why they signed up for your email list. If you've done a good job of creating segments, then you can rest assured you're sending relevant emails to subscribers that they'll want to open and read.
Nurture the customer experience. Remember, you're trying to create a customer fan base. You're supposed to be a partner with customers, reminding them about your value. Don't just focus your email campaigns on marketing; nurture the customer relationship by also sending educational and informative content as well.
Choose email marketing platforms that support segmentation. Use platforms like Campaign Monitor and Mailchimp that let you create and automate customer journeys based on your segments. Also, make sure your email marketing platform lets you group your segments separately to simplify your campaigns.
Track and analyze email results. Segmentation lets you track how responsive each group is to your messaging. You can check open rates, click-through rates, and conversions to see what types of content get the most engagement within each segment. As you get a better understanding of each segment's preferences, send more customized messages to each group.
It'll take some time to figure out how to maximize these practices, but once you do, you'll see how much more effective your business is and how much more receptive subscribers are.
Making email marketing segmentation work for you
Instead of treating all of your customers the same way, personalize your communication to show that you understand and appreciate their unique needs.
A/B test different versions of your emails to learn more from your customers so that your campaigns are always targeted and well received. Over time, you'll notice a shift in engagement and even your revenue.