Google revolutionized how we search the Internet, and now, with Google Shopping Actions, the technology giant is fundamentally changing how we shop online.

The ecommerce marketplace allows retailers of all sizes to list their products across various Google platforms, enabling consumers to shop directly from Google Search, Google Shopping, Google Images, Google Assistant, and soon, even YouTube. Shoppers can add products from countless brands and businesses to a universal cart and instantly check out with saved payment information.

In other words, Google Shopping Actions lets consumers buy products from wherever they are on Google. They can add any participating product they encounter to their cart — no matter who sells it — and make only one transaction for all their purchases with ease.

Clearly, Google Shopping Actions is set to revolutionize both how retailers sell and consumers shop. Here's why your business should use Google Shopping Actions and how to get started.
The Benefits of Google Shopping Actions
Google's online marketplace presents a unique opportunity for retailers.
It's Where your Customers Are
People conduct billions of searches on Google each day, and 20% of consumers begin their product searches on search engines.

With Google Shopping Actions, users can make purchases directly from search, Google Shopping, Google Assistant, Google Images, and soon, YouTube. This creates a unique opportunity to reach customers, whether they're on mobile, a desktop device, or even chatting with their Google Home. In fact, 44% of customers with Google Home use the device to order household items weekly.


It's an Excellent User Experience
Shoppers can easily make a purchase at the moment of inspiration without having to visit individual ecommerce sites and product pages.


Any item with the Google Shopping Actions logo, illustrated above, can be added to your cart.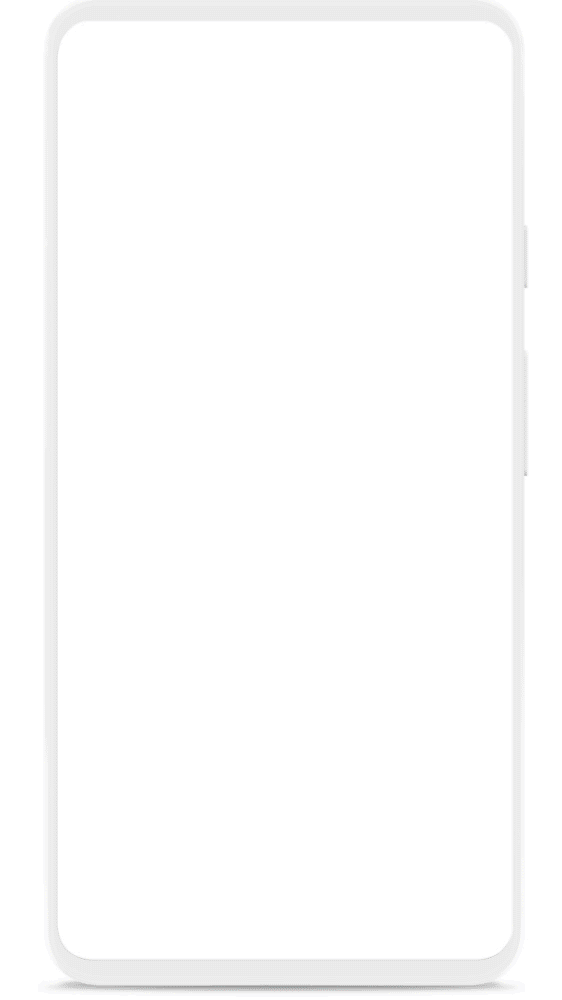 And it gives personalized product recommendations and makes reordering timely and simple.

Here's how Google illustrates this functionality for a fictional consumer: "If Kelly does a search for 'peach blush,' and she has opted to link her Google account with her Ultimate Rewards status, we'll recognize this and surface relevant blush results as well as related items — like makeup brushes — from Ulta Beauty to help her build a basket with her preferred retailer. If we know she regularly purchases makeup remover on a monthly basis, we'll surface the same brand of makeup remover to her, right when she has the highest intent to reorder."

Plus, Google Shopping Actions makes the checkout process efficient with saved credit card information, so purchases are nearly instant.
It Acquires Valuable New Customers
Sixty-eight percent of shoppers acquired through Google Shopping Actions are new to merchants. And they're 14% more valuable than those who don't use it.
It Increases Spend
The platform's ease of use and the convenience of its universal shopping cart results in fewer clicks, more items added to the cart, and a higher conversion rate.

In fact, existing customers spend an incremental 10% more after using Shopping Actions, and merchants see a 30% increase in basket size year over year.
It Provides Access to User Data
Unlike Amazon, Google Shopping Actions retailers get access to user data, including name, email, and shipping address.
It Builds Consumer Trust
All purchases made via Google Shopping Actions are backed by the Google Guarantee, which helps build trust with first-time buyers. Plus, Google handles returns and refunds, providing shoppers with a consistent and reliable customer experience.
You Pay Only When an Item Sells
There are no membership fees to sell on the platform, and, unlike Google Shopping, which uses a pay-per-click model, Google Shopping Actions retailers pay only when a product sells.

Google Shopping Actions commission rates range from 5-15%, with an average of 12%.
There's no Competition from Google
While marketplaces like Walmart and Amazon compete with third-party sellers on their respective websites, Google isn't a direct retailer. This means sellers that use Google Shopping Actions won't be competing with Google itself since the search giant isn't selling products on the marketplace.

Get Started with Google Shopping Actions
To sell your products, you first need to ensure that your business meets the participation criteria. If yours does, you can set up an account.

Here's what you'll need to have ready:
Product information
Business information, including address, EIN, and customer service contact
Branding

Hex code for your storefront color
Logo that meets the following criteria:

Format: PNG, SVG
Max size: 5 MB
Dimensions: 768 × 768 pixels
Transparent background outside of circle

Company return policy
Shipping costs and carrier(s) you work with
Banking information for payments
Once you've gathered this information, you can register for an account with the Google Merchant Center.
1. Enter Basic Information About Your Business
For this first part, you'll simply need to provide your business name, address, and contact information.
2. Select the Program You're Registering for
Tick the box next to Shopping Actions, as illustrated below.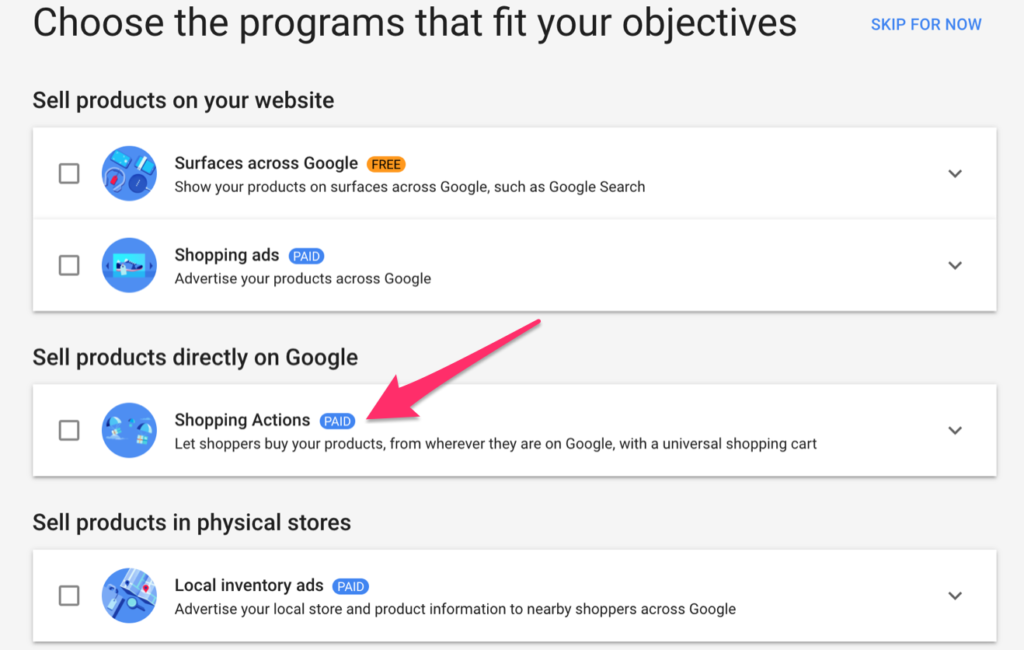 3. Provide Additional Information About Your Business, its Policies, and its Products
Next, go to the Google Merchant Center, where you'll continue registering for Shopping Actions.

Here, you'll need to upload your logo and brand colors, set up sales tax, publish a return policy, and link a bank account.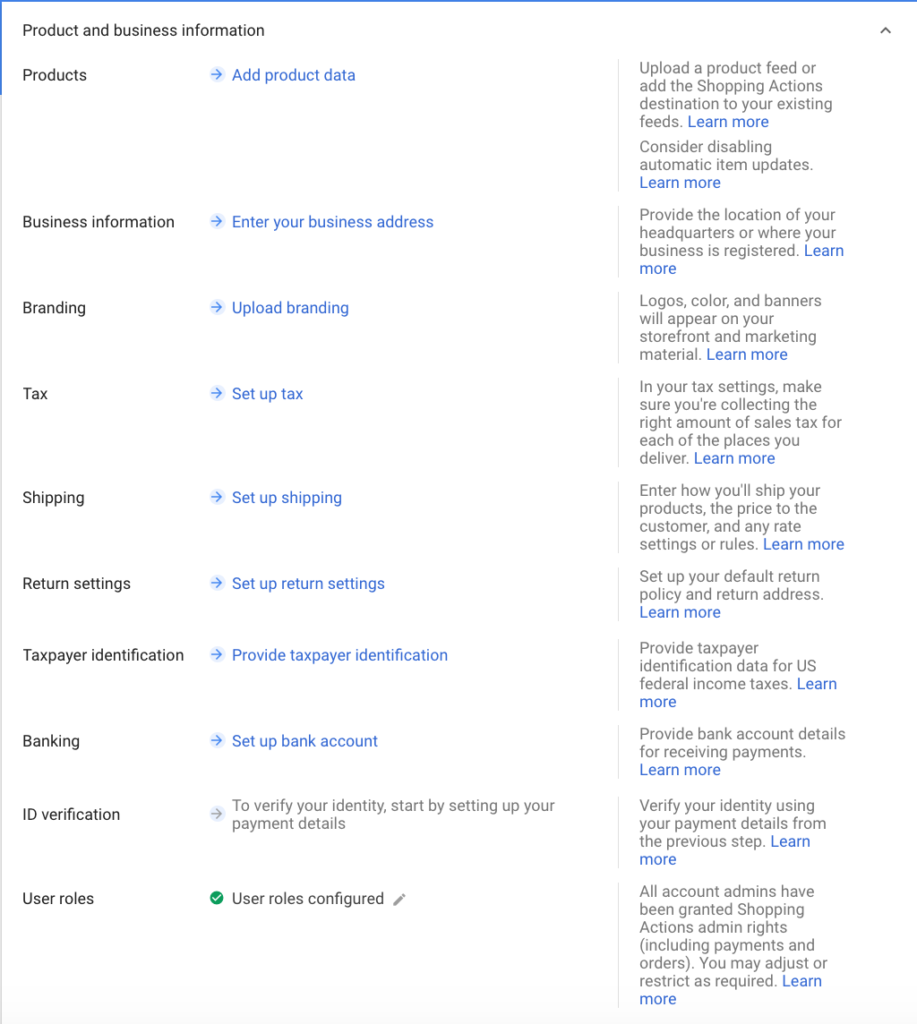 Some of these steps may take several days to complete. For example, Google must review all submitted products for approval, and you'll have to verify your bank account information.
4. Accept Google's Terms of Service
Once you've submitted all the information about your business, you'll be asked to read and accept the terms of service.
5. Review and Preview Your Store
Ensure all of your products are present and your logo displays correctly. It's also a good idea to add a few items to your cart to make sure that shipping costs and sales tax are accurate.

To review your store, click "Review my storefront." Once you've confirmed your information is accurate, navigate to the Review section and request final validation.
6. Publish Your Store
It'll take a few days for Google to validate your storefront. Once you receive a validation email from Google, though, you can publish your store. To do so, sign in to your Google Merchant Center account, click the tools icon, select "Shopping Actions," and click "Publish storefront."

Google recommends publishing your store Monday through Friday during typical business hours so that you'll be prepared to fulfill any incoming orders.
How Google Shopping Actions Works with Google Shopping Ads
While advertising on Google Shopping Ads drives consumers to your website to make a purchase, Google Shopping Actions allows consumers to purchase your products directly on Google. However, the two programs are complementary, and using them both can help your ecommerce business maximize sales.

In fact, sellers using both Shopping Ads and Google Shopping Actions have seen an increase in conversions at a lower cost, compared with running Shopping Ads alone.

When Ambush Board Co. wanted to grow its online presence, the brand experimented with running Google Shopping Actions and Shopping Ads simultaneously.

First, Ambush ran Shopping Ads alone for four months, and then the brand began using Shopping Actions as well. Then the company compared its performance before and after.

The results? Ambush increased conversions by 115% and total revenue by 104%. The brand even experienced a growth in sales during off-peak seasons, and today the company continues to use Shopping Actions in conjunction with ads.

Here's how to get started with Google Shopping Ads.
Power Your Products with Google
Google Shopping Actions has been referred to as a "game changer" for retailers, for good reason.

The online marketplace empowers consumers to shop on desktop, on mobile, and even by voice. And they can add a product to their cart from anywhere Google is, including image search, and soon, YouTube videos.

So, get started with Google Shopping Actions today and get your products listed in the one place virtually everyone will find them: on Google itself.

Here's how Sellbrite can help you get started with Google Shopping Actions.