Picture this: Your Etsy shop just turned a year old, and it's booming. You're wondering if you should start an online store in addition to your shop.
With Pattern by Etsy, building an online store doesn't have to be separate from Etsy. Launched in 2017, the platform allows sellers to create personalized websites hosted by Etsy, making it easy for any seller to have their own website.
The choice to use Pattern by Etsy depends on a number of factors such as price and features. You want to make sure you're informed about the platform before signing up. In this piece, we'll walk you through Pattern by Etsy to help you make the best choice.
What is Pattern by Etsy?
Pattern by Etsy is a website creation product offered by Etsy to its sellers. Through Pattern, you can list products that typically don't fall under allowed products for regular Etsy shops, which is a major draw for many Etsy sellers.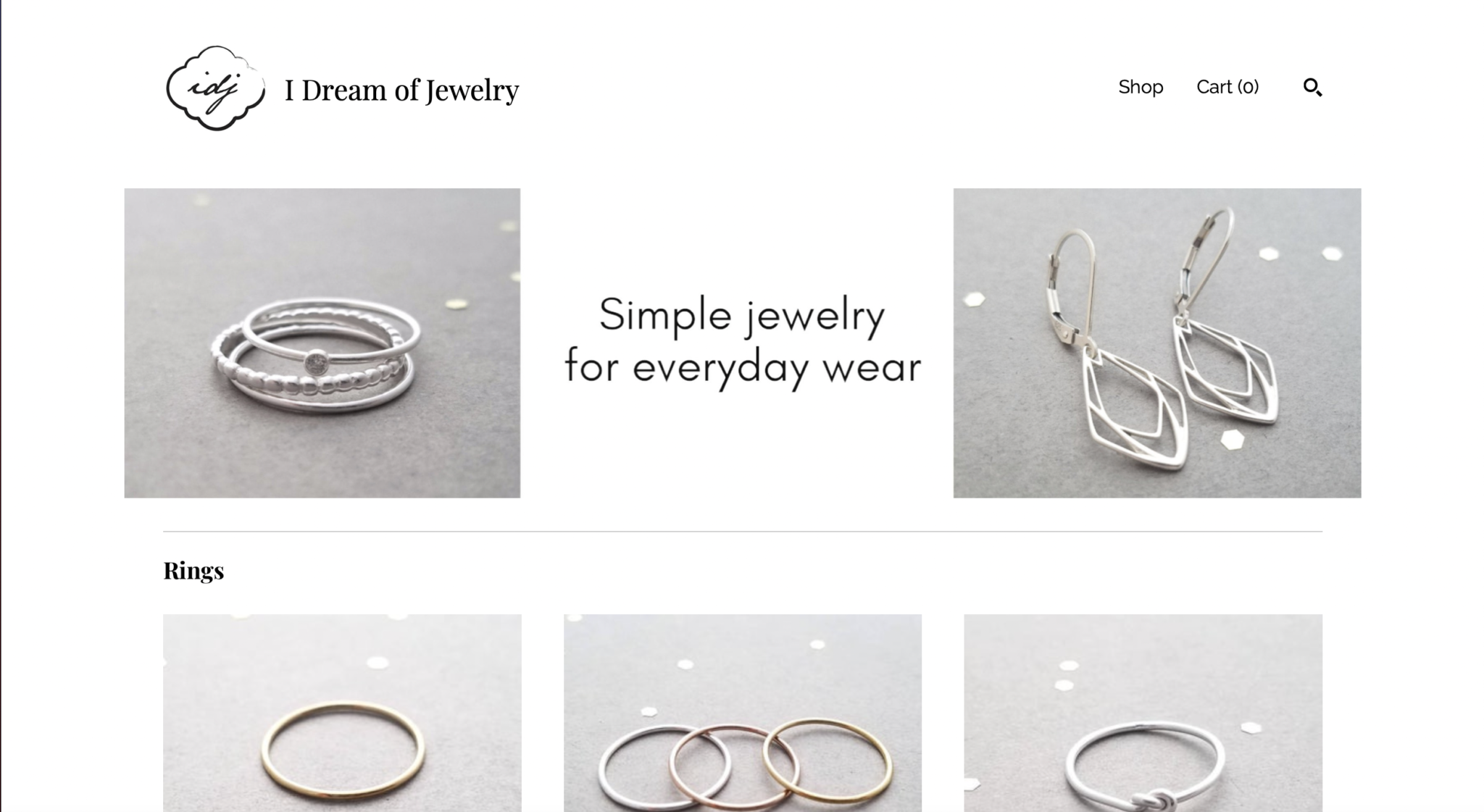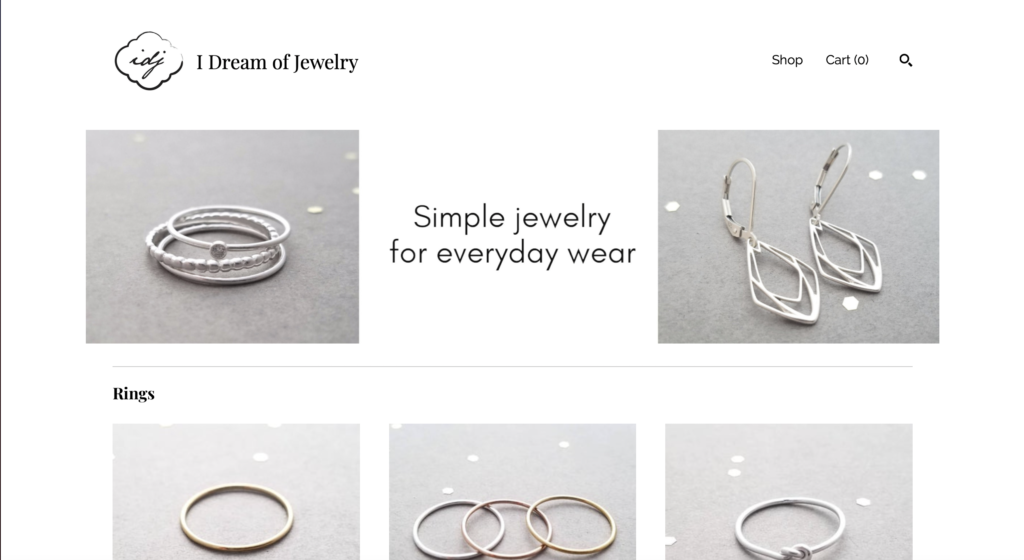 The platform costs $15 a month after a 30-day free trial—additional Etsy fees and costs not included. It's free to test out and customize, but publishing your website requires payment.
A Pattern by Etsy site is different from a standard online store in certain ways. For one thing, most standard online stores offer more features and functionality (like Shopify and WooCommerce) than Etsy. On the other hand, Pattern by Etsy is very easy to set up if you're already selling on Etsy.

Pros of Pattern by Etsy
The Pattern platform was created to help sellers showcase their brand and products on a site with minimal upkeep. This makes it a good option to consider for any Etsy seller who's looking to create a website but is strapped for time.
As one user put it, ". . . it [Pattern by Etsy] is perfect for us lazy sellers that do not want to keep track [of] their inventory in more than one place."
Easy to set up
To set up a Pattern site, you can create a domain straight from the dashboard. You can also connect your own domain and keep it if you decide to cancel your Pattern subscription.
Etsy offers many domain hosting options. There's a default option where you're assigned a default domain, such as "YourEtsyShopName.patternbyetsy.com."
Listings are automatically imported from your existing Etsy shop, making it a seamless process to choose the items from your Etsy shop that you want to display on your website.
Pattern stores can also use Etsy's payment processing and order fulfillment services. With this feature, sellers don't need to set up and configure third-party payment gateways or shipping label software, unlike with platforms such as WooCommerce.
Helps you manage inventory
Through Pattern, you can better manage your inventory process. The seller AtMemoryLane determines what items to sell on her Pattern website in several ways. These include displaying items that are too young for the Etsy marketplace or items that are out of season and need to be retired for a while.
Also, Pattern websites allow you to list items that Etsy usually doesn't let you sell in your shop. These are known as Pattern-only listings and do not have to meet Etsy's policies about handmade or vintage products.
Offers similar functions to a normal site
On your Pattern website, you can have many of the same functions offered by standard online store builders, like setting up and tracking analytics in Google.
Consider creating a blog as well on your site to post SEO content that helps draw in visitors outside Etsy's typical audience. Etsy also offers guides for marketing and growing a Pattern website.
Just like a standard online store, Pattern sites let customers make purchases whether or not they're signed in to Etsy. However, the guest checkout is not available for orders over $250 or orders purchased using Etsy gift cards.

Cons of Pattern by Etsy
Pattern by Etsy has its upsides, but it isn't perfect. Many sellers speculate that Etsy has abandoned the platform as new updates are few and far between. Etsy's lack of attention to Pattern has negatively affected sellers' experiences with it.
Setup and usage constraints
Users of the platform constantly complain that there have been no significant upgrades or communication from the Etsy team about future upgrades since the platform was launched.
As user TheBadgePatch said on a forum, "I used Pattern for a while but also felt like with zero upgrades and no specific plans for the future that it wasn't going to improve much."
Pattern also does not allow sellers to edit their listings within the platform—you have to use Etsy's Shop Manager tool to do so. Another constraint to consider is that traffic to your Etsy shop doesn't mean traffic to your Pattern website, so Etsy sellers can't take advantage of Etsy's existing marketplace.
Limited theme options
Pattern's theme options are well thought out by Etsy, with considerations for different sellers' needs and scenarios. On the other hand, there are only a handful of available options. You can only select from one of 10 themes when designing your Pattern website—compared to other shop builders that offer thousands of options.
There are also no allowances for third parties to create themes that sellers can use like standard online store builders such as WooCommerce and Shopify allow.
Users have complained about the formatting of the websites as well, with one user saying that they would like more flexibility with layouts, image sizing, and other features.
Pick the platform that works best for you
So, should you invest in Pattern by Etsy? Ultimately, only you can make the best decision for your store. Consider using the free trial to see if the platform works for your needs as a seller.
Pattern by Etsy will work well for sellers with an established and prominent presence on Etsy and for sellers who don't already have a website. It's also a great option for sellers who don't want to go through the trouble of exporting their listings to an external platform.
Whatever you choose, an online store helps change up the Etsy buyer's experience with your products by allowing you to project your brand beyond your logo or shop banner.
Want to ramp up your selling on Etsy? Check out How 5 Retailers Turned Their Etsy Shops into Full-Time Jobs.