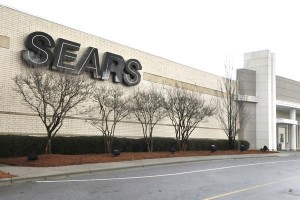 Sears recently announced that it will close 120 stores at an 'unspecified time' in 2012.  Including hometown outlet stores and hardware stores, that number jumps to around 1000 locations.  Considering the growth of Amazon in the last 5 years, as well as the ecommerce focus on the part of its home improvement brethren, there is reason to believe this is only the start of a significant downsizing of the retailer's massive network of stores.  After all, Home Depot has pumped over $100m into is ecommerce operation, and Lowes just acquired ATG stores, which reportedly has a database of over 3 million SKUs that will be immediately added to its online portfolio.
But this news doesn't mean the retailer is packing up and riding into the sunset a la other failed generational retail brands (see Woolworths/Circuit City/CompUSA…).  Nor should they even consider it; Sears still had annual revenues of over $40 billion last year.  Much of this was due to the staying power of brands they are famous for, notably Kenmore, Craftsman, and Lands End, but a key contributor to keeping themselves among the elite home improvement retailers is the growth of their online business.

Sears reduced its inventory by over half a billion dollars last year, allowing it to stay a little leaner going into 2012.  When Sears was acquired 6 years ago by hedge fund manager Edward Lampert, it was decided that no further investment would be made to renovate and update its existing store network.  Why it's taken so long to invest more heavily into its digital future is unclear, but the signs are there that Sears is planning on repositioning itself to benefit from higher margin, web-based initiatives.  Already offering over 20 million products online within a year of opening its marketplace, Sears has announced it plans to increase the number of categories available to customers in the near future.  Now is the time for sellers to get familiar with the Sears seller interface.
It remains to be seen how Sears will attract more sellers into its marketplace, but at Seller AppVantage we see the signs of a company that is planning to do just that.  After all, this is the same company that dominated the mail-order catalog business for decades, and can't a retailer's marketplace essentially be the same thing?  It's not often that a company can get a "get out of jail free" card for falling asleep at the wheel going 80mph on a mountain pass, but we think this is going to be one of those times.