Sellers,
If your inventory moves well for you in the U.S., have you considered listing in Europe to see if you can drive even more sales? If the answer is "no" (and every business has legitimate reasons why it may well be "no"), let me share a little info about how Amazon works in Europe so you can decide if the opportunity is worth exploring for your business.  (Spoiler Alert: it's totally worth it.)
Amazon's European Fulfillment Network (EFN) allows an FBA seller to keep inventory in one European FBA warehouse, but list the product across multiple European marketplaces. With EFN, you can reach the local customers on all 5 Amazon marketplaces (UK, France, Germany, Spain, Italy) with the product you keep at your home FBA location (let's say the UK).  Orders from all 5 of the marketplaces can be managed from your single UK seller account. And as of August 29, EFN fees have been reduced for FBA sellers shipping from the UK!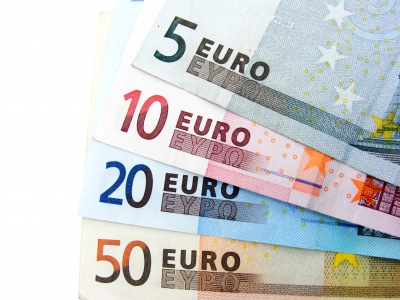 But what about customers in the 21 Central European countries to which Amazon delivers? With FBA Export, they can order your products as well. FBA Export allows you to ship your FBA inventory to 26 European countries, regardless of which FBA location you use to store your inventory.
And wait, that's just Amazon! Don't forget there are 11 eBay marketplaces in Europe as well that you can list on.  And because eBay is an integrated network, a single login will allow you to list your product on those local marketplaces (you can translate yourself if you feel English is not the best way to reach that customer).  And on top of that, a single eBay listing can be made shippable to all 26 of the Amazon-fulfilled countries, so regardless of where your buyer is located, you can reach them!

So let's say I'm a US-based seller, and I've decided to take the plunge.  Here's what I need to do:
1) Create an Amazon Europe Marketplaces Account.
2) Load in my products, sign up for FBA, and arrange to ship my inventory to the UK.
3) List from my UK Amazon account on all 5 marketplaces in Europe (through the EFN), and allow for FBA Global Export.
4) List from my existing eBay account on all 11 marketplaces in Europe, and make my products deliverable to the 26 countries in FBA Global Export for EU.
5) Let AutoMCF automate my FBA fulfillment for eBay! AutoMCF integrates with eBay and Amazon in Europe to allow my FBA inventory record to be synchronized across all 11 eBay marketplaces, and automate the multi-channel fulfillment process!
But what does this mean for YOUR business? Does it matter to YOU that you can easily ship to customers in all of Europe with just a little upfront work?
It should! With European online sales set to double in a few years, why not see what you can do? Your inventory is quality, your customer care is great, and Amazon is there to handle returns for you in the event something happens outside your control. Do you really want to sit on the sidelines and let other sellers take advantage of this growing opportunity without you?

If you have taken the plunge and want to share your thoughts with us, please feel free to leave a comment and help the community!
U.K. web sales will reach a record high in December. http://t.co/gT5v5P1s1O #ecommerce

— Twitter (@KatieIR) 2013-11-06T21:24:29Z