Building a successful ecommerce business is a marathon, not a sprint. If you work hard and commit yourself to improving at least one thing everyday, you will eventually find success.
Along the way, a smart merchant learns from others who have come before and takes what is available to him or her. There are some awesome ecommerce resources out there to help you be a better retailer. Use them!
While there are loads of paid services that can help you grow your business, it's always nice to find free ones that deliver value for your business. In this post, I'm sharing 6 free ecommerce resources that will help you find retail success.
Shopify Ecommerce Blog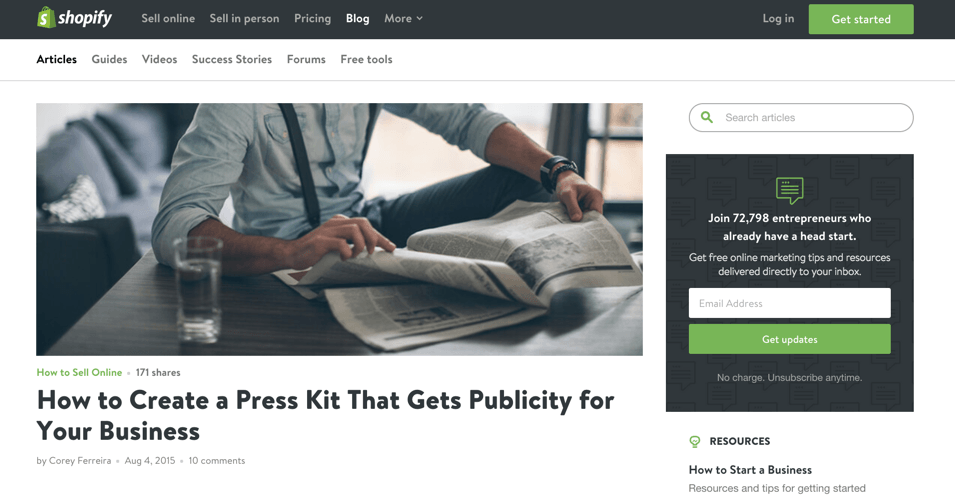 Shopify has the best blog in the industry, and it isn't close.
They have a team of veteran ecommerce merchants who deliver content of value every single day. From examples of great-looking stores, to full-funnel acquisition/conversion/retention tips, to high-level customer satisfaction strategy, to in-depth technical tutorials, the Shopify blog covers it all.
Considering a new ecommerce opportunity? Take inspiration from one of the Shopify Blog team's latest exercises, where they quickly launched an ecommerce business from scratch.

The Llama Commerce Show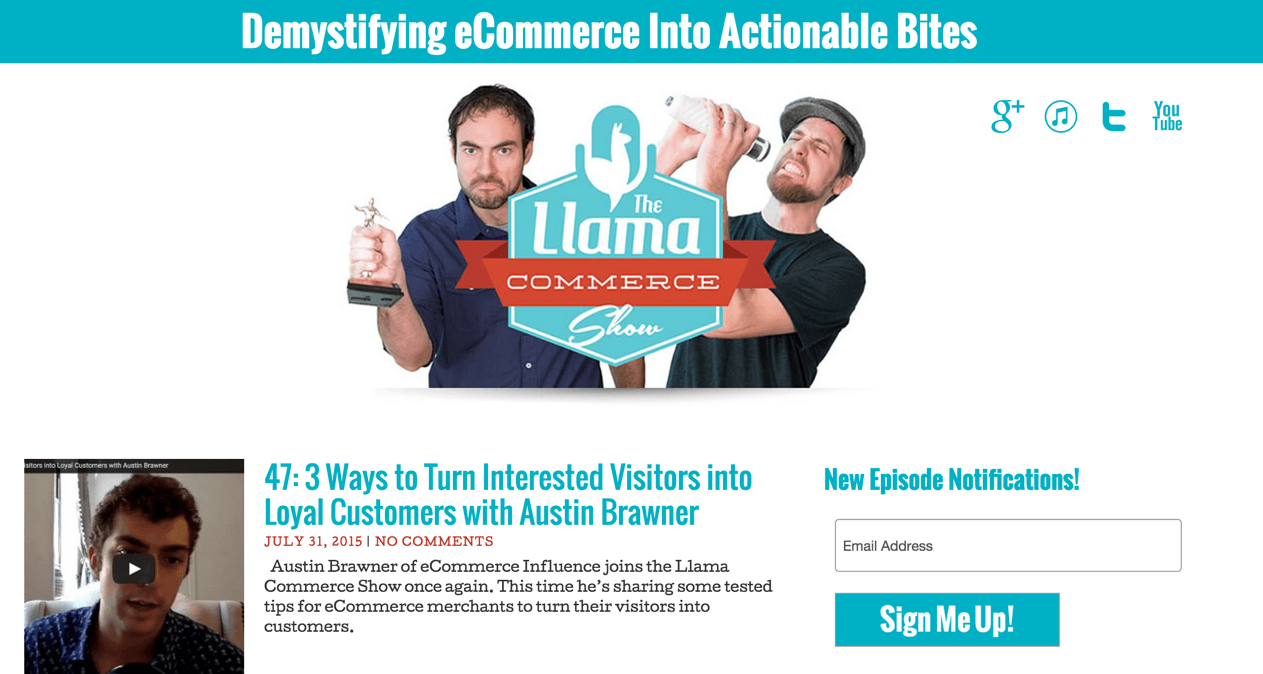 I was introduced to The Llama Commerce Show only recently, but I really like what they do. The show is a product of Classy Llama, a full-service agency for Magento development and optimization.
Episodes of The Llama Commerce Show cover a wide range of topics, but most importantly they are friendly and simple to understand. I like that there is an ambitious, you-can-do-it tone to each video. The team definitely cares about ecommerce merchants.
Be sure to check out the video on Ecommerce Content Marketing with (Sellbrite blog contributor) William Harris!
Practical Ecommerce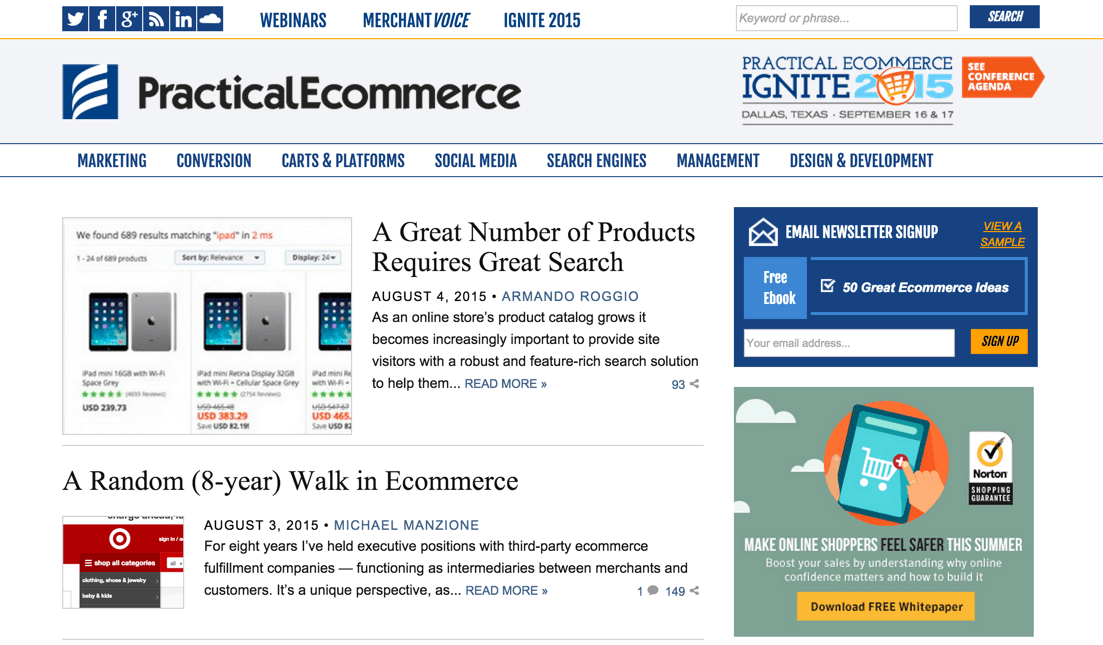 I'm a big fan of Practical Ecommerce. Readers of our regular Ecommerce News series know that we feature their articles often.
For great material on driving organic traffic to your ecommerce site, check out the Monthly Content Marketing Ideas series by Armando Roggio. It's packed with great material for engaging your audience and featuring seasonal content, articles, videos… even giveaways and promotions.
Smart Online Seller Podcast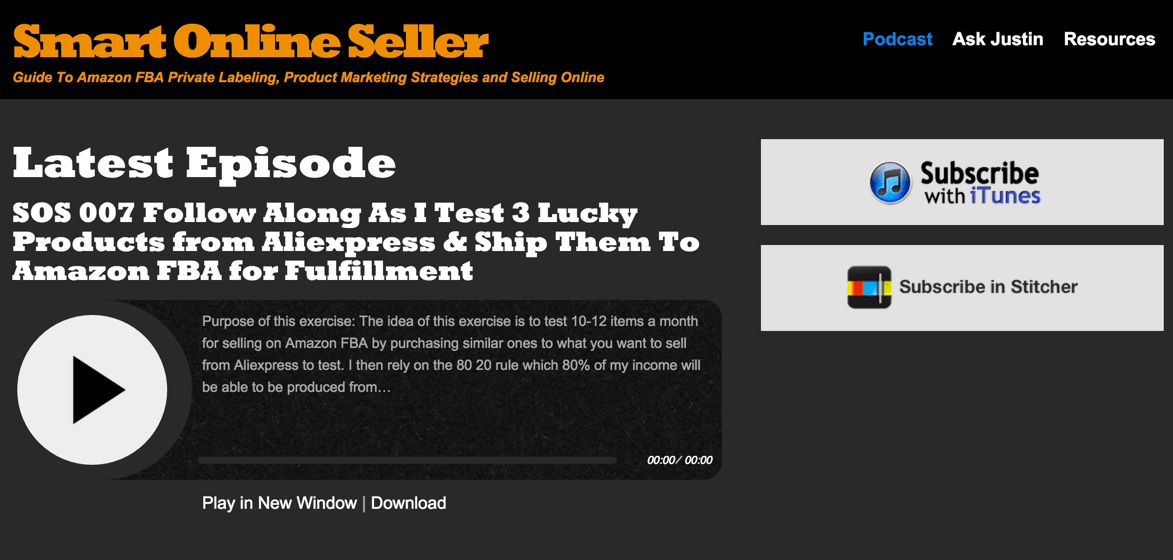 Smart Online Seller is a podcast from ecommerce entrepreneur Justin Balk. Justin is an FBA-centric merchant, and the podcast is largely focused on Amazon. But he also delves into sourcing and private labeling, topics which mystify a lot of merchants.
If you're an Amazon merchant, or you are considering using FBA for your fulfillment (even multichannel fulfillment), check it out. You'll be glad you did!
Moz Open Site Explorer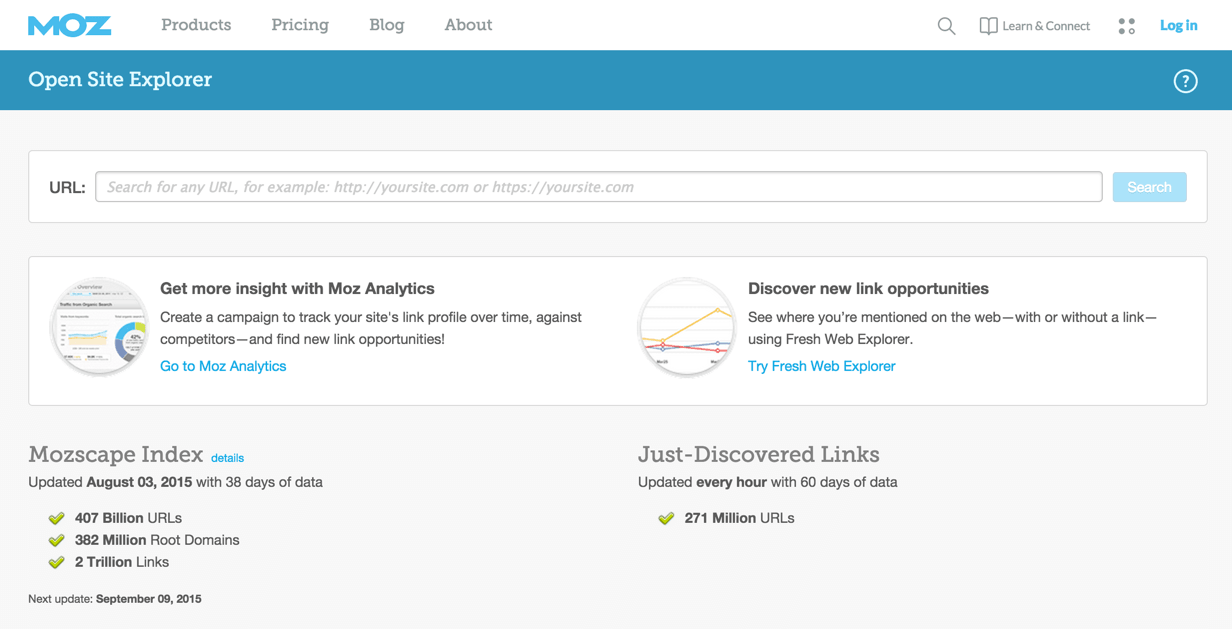 One of the oldest free ecommerce resources available, Open Site Explorer is a wonderful tool for monitoring your organic search efforts.
You can use OSE to understand how you rank for your target keywords, identify your strongest inbound links and most common anchor text, and keep tabs on what back links your competitors are benefiting from.
For more robust SEO and traffic-driving options, I definitely recommend upgrading to Moz Pro and getting the comprehensive suite of powerful tools that Moz offers.
Sellbrite Ecommerce Blog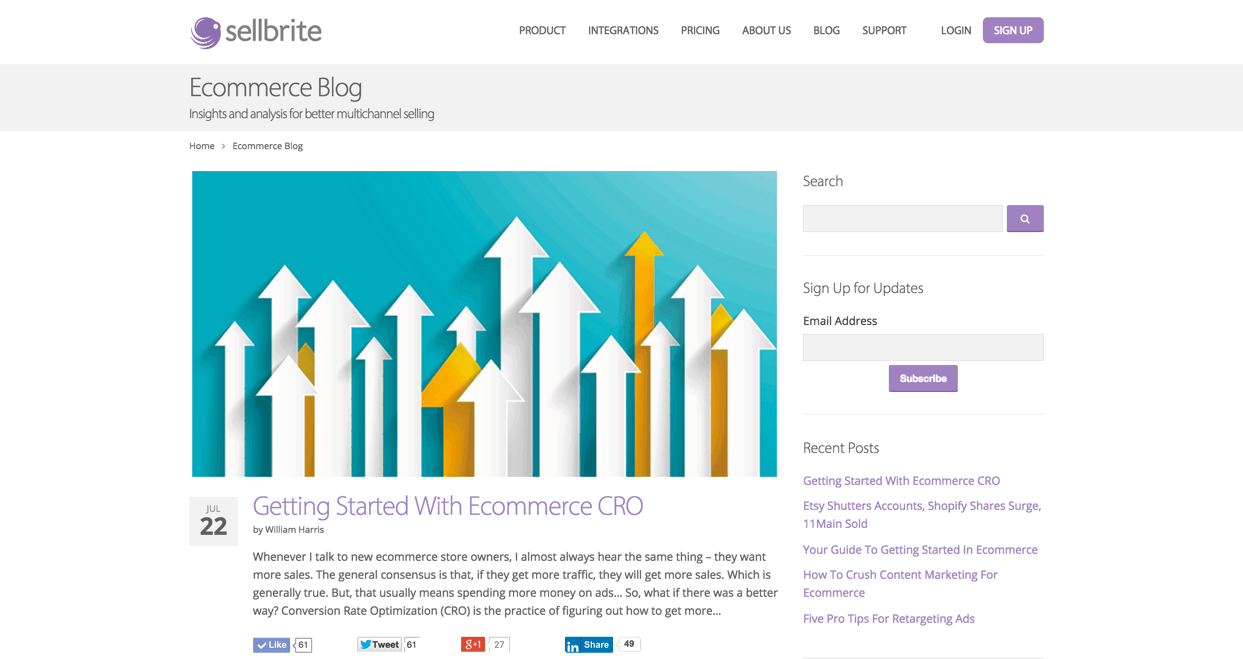 Call us biased, but the Sellbrite Ecommerce Blog is packed with great content. Just ask content aggregator AllTop, who lists it at the top of its Ecommerce section, just under the Shopify blog!
The Ecommerce Blog features simple, practical advice from successful merchants all over the world:
And as for myself and my partner, Brian? We met at an online home improvement retailer, CPO Outlets, and have a combined 20 years of ecommerce experience between us. We have expertise in product sourcing and supplier negotiation, pricing and merchandising, fulfillment and marketing, and technical integration to other systems.
Got a question for us about ecommerce? Ask! You can leave a comment below, or write to us at hello@sellbrite.com. We truly love helping ecommerce entrepreneurs.
With just a little effort, you can find tremendous value in these free ecommerce resources. And in the future, we'll detail some other great resources that, with just a little bit of investment, can be game-changers for your business.
Also, if you're still not sure about which ecommerce platform you should be using, another great resource is this list by G2Crowd.
Have other free ecommerce resources you wish to share with us? Leave them in the comments!