Advertising is hard; there's no two ways about it. Due to its fluid and ever-changing nature, many would argue that advertising on Facebook is even harder.
The sheer amount of variables you need to take into account can be staggering and daunting. A major piece, and a major challenge, of the Facebook advertising puzzle is generating quality, relevant Facebook ad content. The master marketer understands that finding that perfect ad is a distinct blend of art and science.
While numbers certainly rule in the end – and ROI lords over the royal court of metrics – you must be thoughtful about the picture you paint for potential customers. Every dollar counts, every dollar you don't put effort into is wasted. So make your marketing budget worth it.
One of the keys to good marketing and advertising, at the smaller brand level, is diversity of content. You don't have the brand power or the large customer base to leverage a strong single-idea marketing campaign. Short attentions spans are par for course these days – you need diversity, creativity and spice to capture those precious few seconds.
Show off your products
This should be self-explanatory but I want to mention and reinforce how easy it is, in the quest to make the next sale, to stray from your core business and get lost in the wilderness.
While you might think you are selling your brand or a certain lifestyle, you are ultimately selling products. Remember, your customers are ordering physical goods from you. The best and first place you should start when generating Facebook ad content is advertising your products directly.
Gather your best product shots, throw them in a Facebook Carousel Ad, and (important!) link them directly to the associated product pages. If I click on an ad for a watch, I expect to be taken to the page where I can buy that watch. If they choose to keep on exploring your store, even better; but don't break the train of thought you have sold them on.
Use lifestyle imagery
[row]
[column width="one-half"]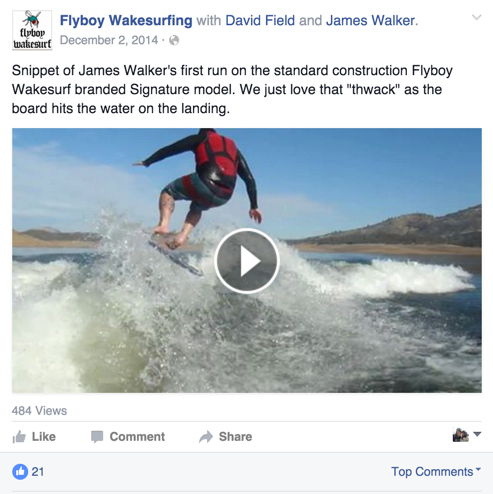 [/column]
[column width="one-half"]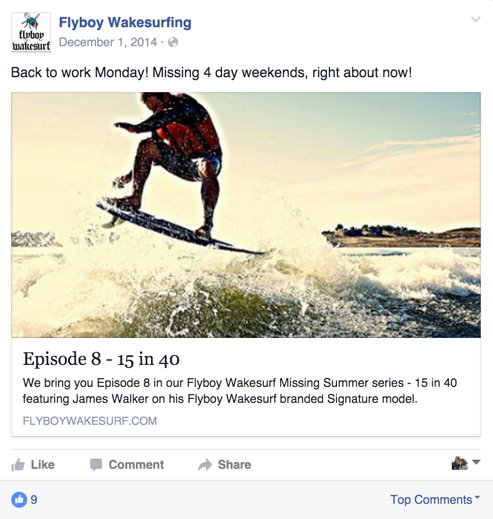 [/column]
[/row]
As a follow up to using your products in ads, it is of course worth exploring lifestyle and brand imagery in your Facebook ad content. As you think about the way you are going to market your brand from a lifestyle perspective, make sure you recognize that your primary objective for these ads is not to sell a single product, but rather your vision and the essence of your brand.
If you are trying to push one product due to margins or stock, follow my advice for marketing products above. The most important part of all advertising is understanding your goal and working backward from there.
Take a moment, think about what your brand means to you: encapsulating that in a single image is hard, so break your brand down into pillars of importance. Once you have decided on those pillars you should be able to translate those into imagery for your ads. These are the nets you cast to bring potential customers in.

Leverage partnerships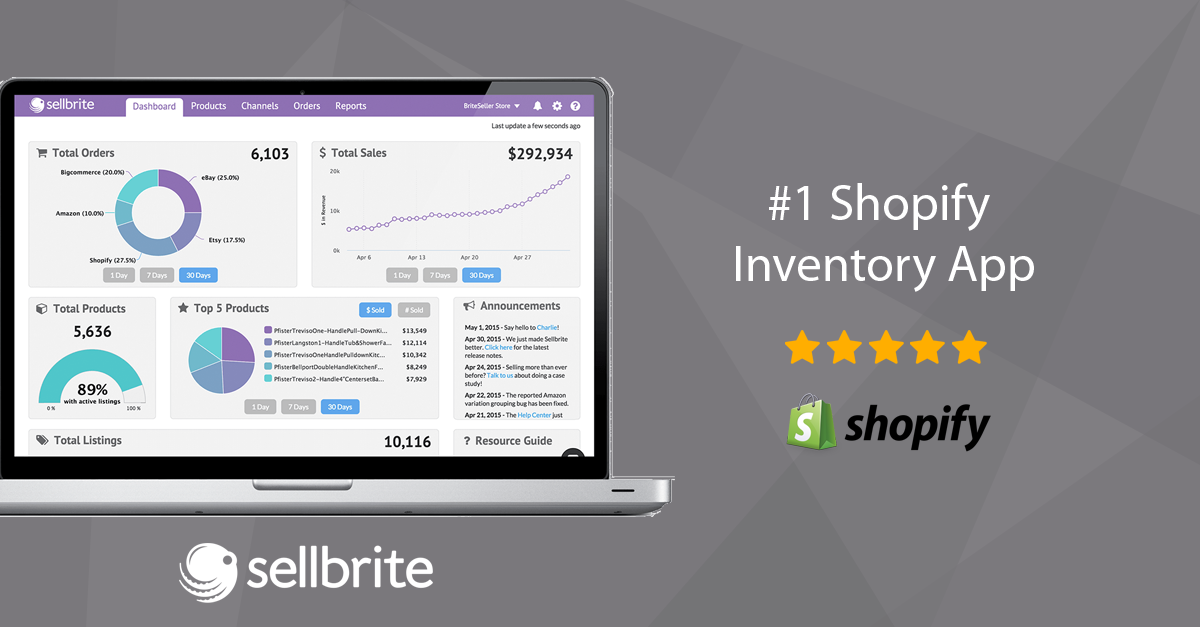 Are you collaborating or in partnership with another brand or influencer? Use their name and logo in your ads to boost brand recognizability and increase the chances of someone clicking through.
You should also consider pooling your resources to make your advertisements more effective. This can be accomplished from a monetary, design, or idea perspective. Don't be afraid to ask for sample products from other companies you are working with to use in your photoshoots or for insight into their customer base (as long as they aren't directly competitive!).
Working with someone else is a great way to keep you mentally fresh and to keep the ideas flowing.
Make illustrations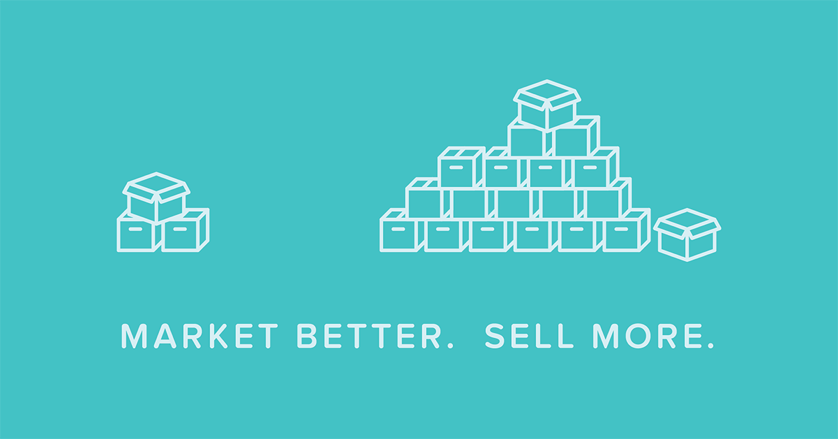 This probably isn't a point you will see made very often, but when done right, illustrations can be very compelling in capturing the attention of potential customers. The benefits of illustrations, or hybrid illustration/photographs is that you can flex your creative muscle much more than when constrained by photos only.
Take the opportunity to explore themes and imagery you might otherwise be limited by geographically or financially. This is also a very effective method of advertising on Facebook because you can very easily, with a simple templatized ad, alter the color scheme or swap out key features with little to no overhead.
Brag on your customers (…bragging on you)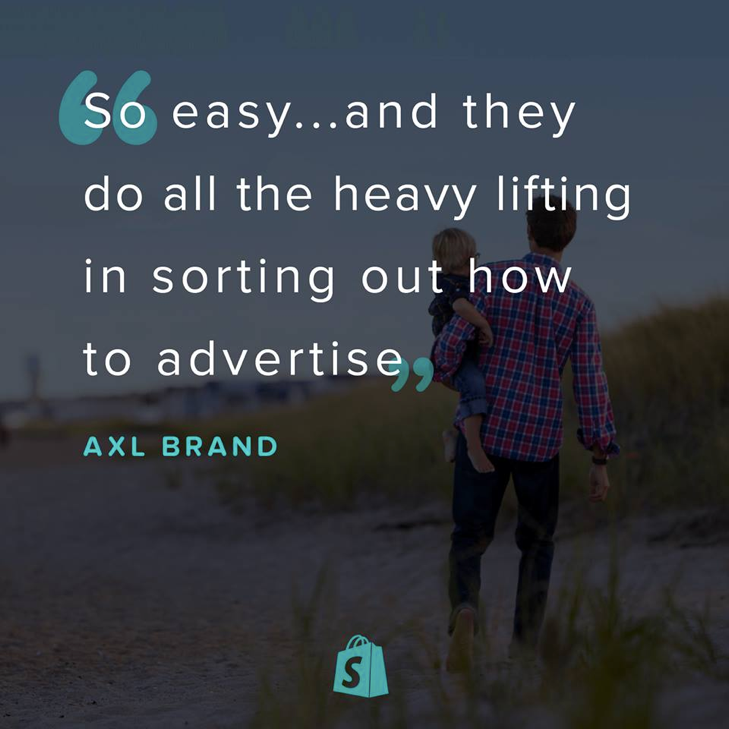 Who is going to be a better advertiser and brand advocate for you than your current customers?
Using customer quotes, images (with permission of course!) and content in your marketing materials is a great way to assure potential new customers of the quality and desirability of your product.
Social validation is one of the most powerful and under-utilized tools in your arsenal. You will even get a bonus network effect that arises when the customer cross-posts with their network. Turn your customers into advocates by showing that you will support them when they support you.
Right Content, Right Customers
Nothing is more important in the world of advertising than your relationships with current and potential customers.
The right Facebook ad content is critical to engaging and maintaining those relationships. So make it count.