Many ecommerce sellers start their selling journey on one platform, such as an online store or a marketplace. But once their business is in place, it's time to consider multichannel selling.
Multichannel selling fosters expansion by putting merchants' products in front of a wider audience. Sellbrite research has found that sellers on three or more channels generate 143% more revenue than sellers on fewer channels. Along with increasing revenue, multichannel selling helps sellers reduce risk and acquire new customers.
What is multichannel selling?
Multichannel selling is the selling of products on more than one sales channel—marketplaces, social media, comparison shopping engines, and so on.
Offering your products on more than one platform takes more work than managing one channel, but it also comes with enormous benefits.
Why you should start multichannel selling
Multichannel selling empowers ecommerce store owners to build brand awareness and increase conversions. More specifically, it helps sellers grow through economies of scale, assuming the merchant increases output with more channels. 
Maximize the fixed costs associated with running an ecommerce business
The cost to set up an ecommerce business from scratch can run into four or five figures depending on what and how you're selling. The cost of adding a new selling platform is usually zero. Outside of the referral and listing fees that marketplaces charge, your initial setup costs will be little to zero.
Don't be put off by the fear of starting on a new platform. Digital Commerce 360 found that 46% of consumers would buy from a marketplace brand or seller they've never heard of. Factors like good reviews and customer service can turn new customers into repeat customers, even on platforms where your brand isn't established.
Channel diversification reduces risk for sellers
Ecommerce can be a risky business, especially if the fate of your business is in the hands of a single channel. Spreading your business across multiple channels helps to reduce risk, just like investors will create a varied portfolio. You wouldn't put all of your money into a single stock, so don't put your business on a single channel.
Multichannel selling diversifies your revenue streams, which helps you stay ahead of the ever-changing landscape of ecommerce. If Amazon Marketplace puts policies in place that hamper your selling, that's okay—you've got other platforms to turn to as a multichannel seller.
Leveraging a brilliant marketing ploy
Putting your products in front of as many people as possible is the name of the game in ecommerce. If more people see your products for sale, it's likely that more people will make purchases.
Selling on third-party platforms can also help you drive buyers to your own website, where you can collect their information and nurture them over time.
Let's say you sell toys on a third-party marketplace, and you also sell toys on your own website. The marketplace will probably have a larger audience and generate more sales than your online store if you're a new seller. You can include a flyer or business card with your website's URL in each package you ship from the marketplace, so customers are more likely to visit your online store.

5 channels for ecommerce sellers to consider
There are many platforms where you can choose to expand your ecommerce business. However, not all of them will be right for your business. To understand whether a platform will be a good fit, you have to understand what each one offers.
Seller's own store
You can choose to create your own store on platforms like GoDaddy, WooCommerce, or Shopify. Sellers with their own store have control over their own domain. They can sell almost anything, without the challenges of third-party marketplace selling, like commissions and listing fees or suspension.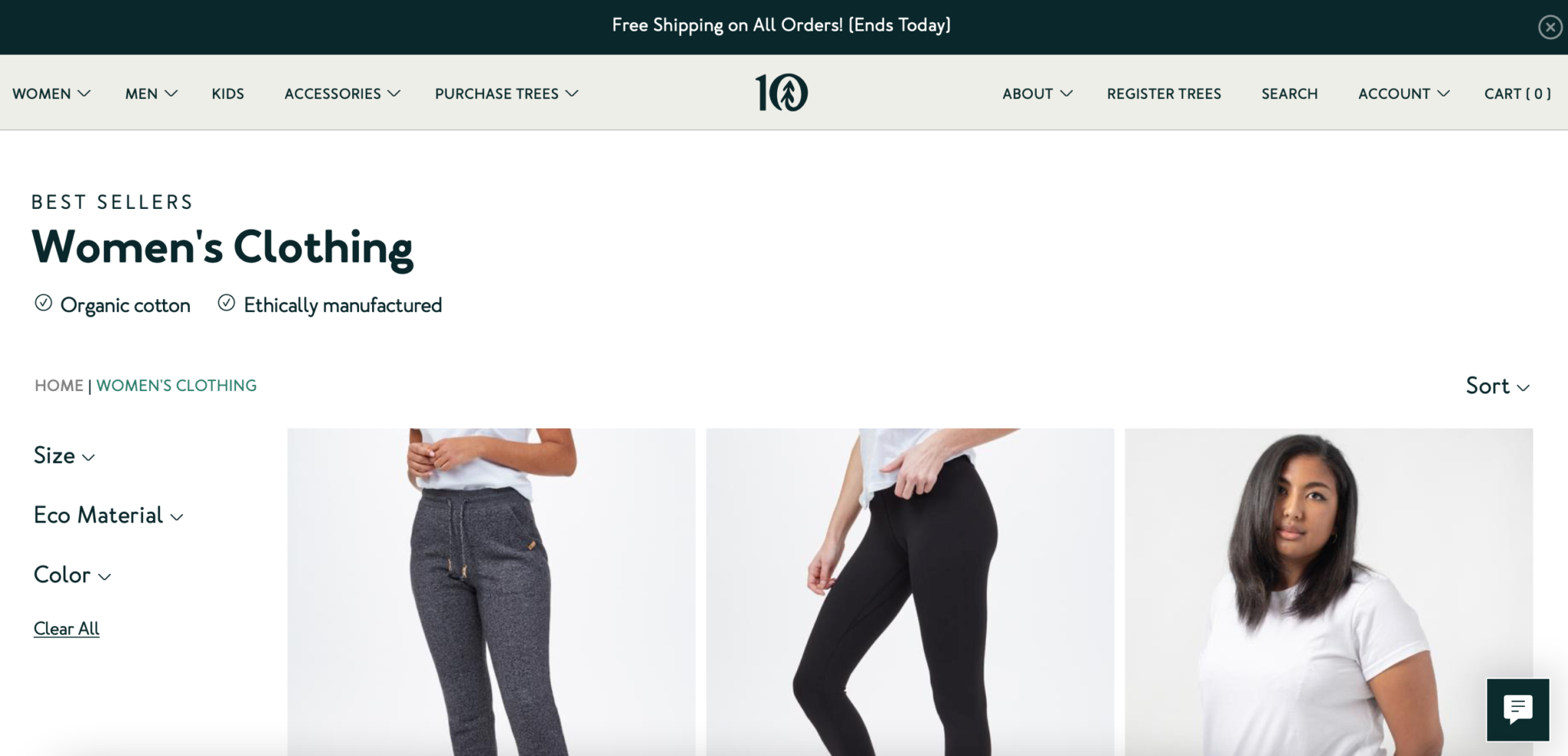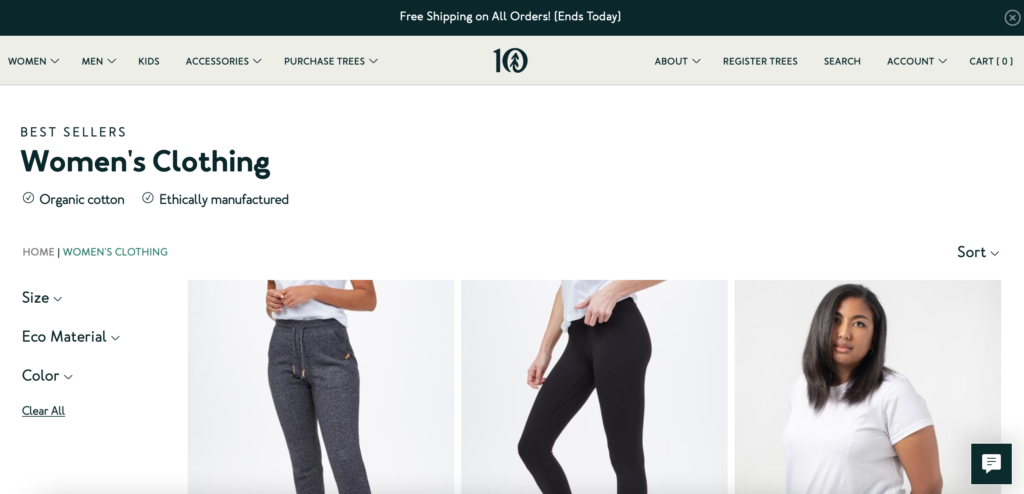 Why sell on your own store? You'll have complete autonomy and control over your operation. You can also showcase your brand better through your own website.
What is the biggest challenge of selling in your own store? Unless you have an audience of your own, you'll be starting from scratch when it comes to brand awareness—unlike third-party marketplaces that offer massive existing audiences from the start.
Amazon
Amazon's large audience makes it a valuable channel for sellers to consider. It's where 63% of consumers start their product searches. Meanwhile, 55% of Amazon's total sales come from third-party sellers.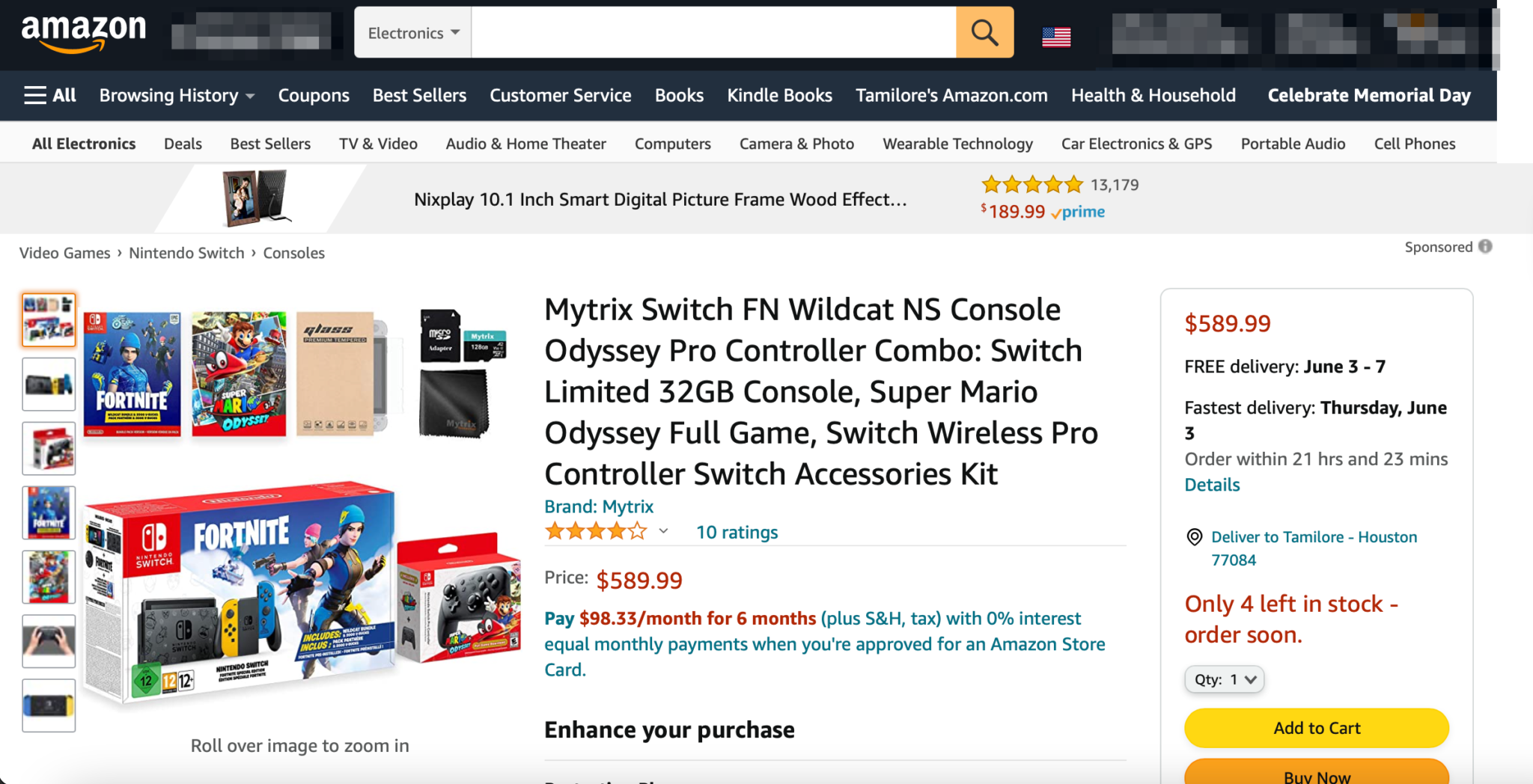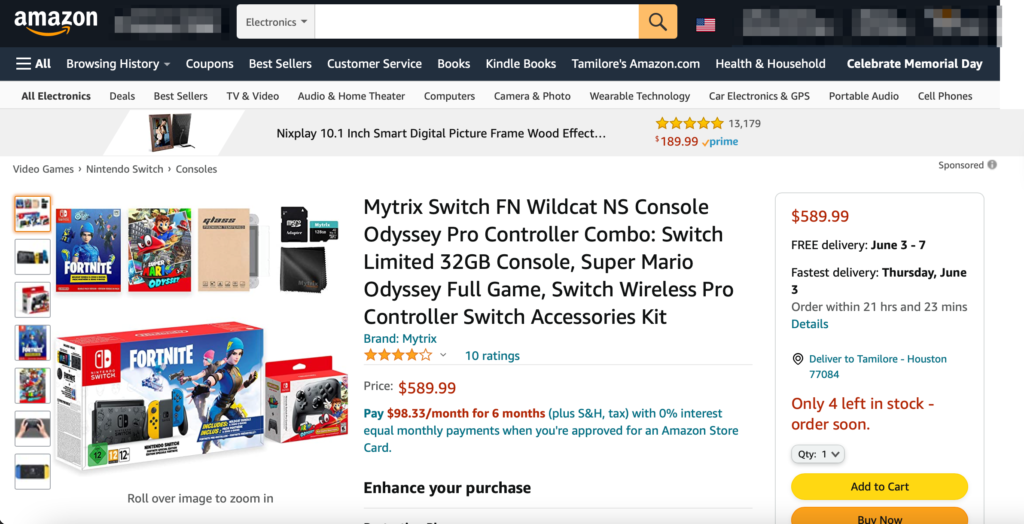 Why sell on Amazon? It's a profitable channel for many sellers. Seventy-four percent of sellers earn more than $1,000 in monthly sales. Traffic to this channel is very high, and it offers multichannel fulfillment services.
What is the biggest challenge of selling on Amazon? There's a lot of competition on the platform, so you'll need to put effort into optimizing your product listings for discoverability. Consider investing in strategic promotions to gain visibility over competing sellers.
eBay
eBay offers sellers more control over branding than other major marketplaces with customizable HTML templates. And with 187 million active buyers worldwide, sellers have a chance to reach a large audience.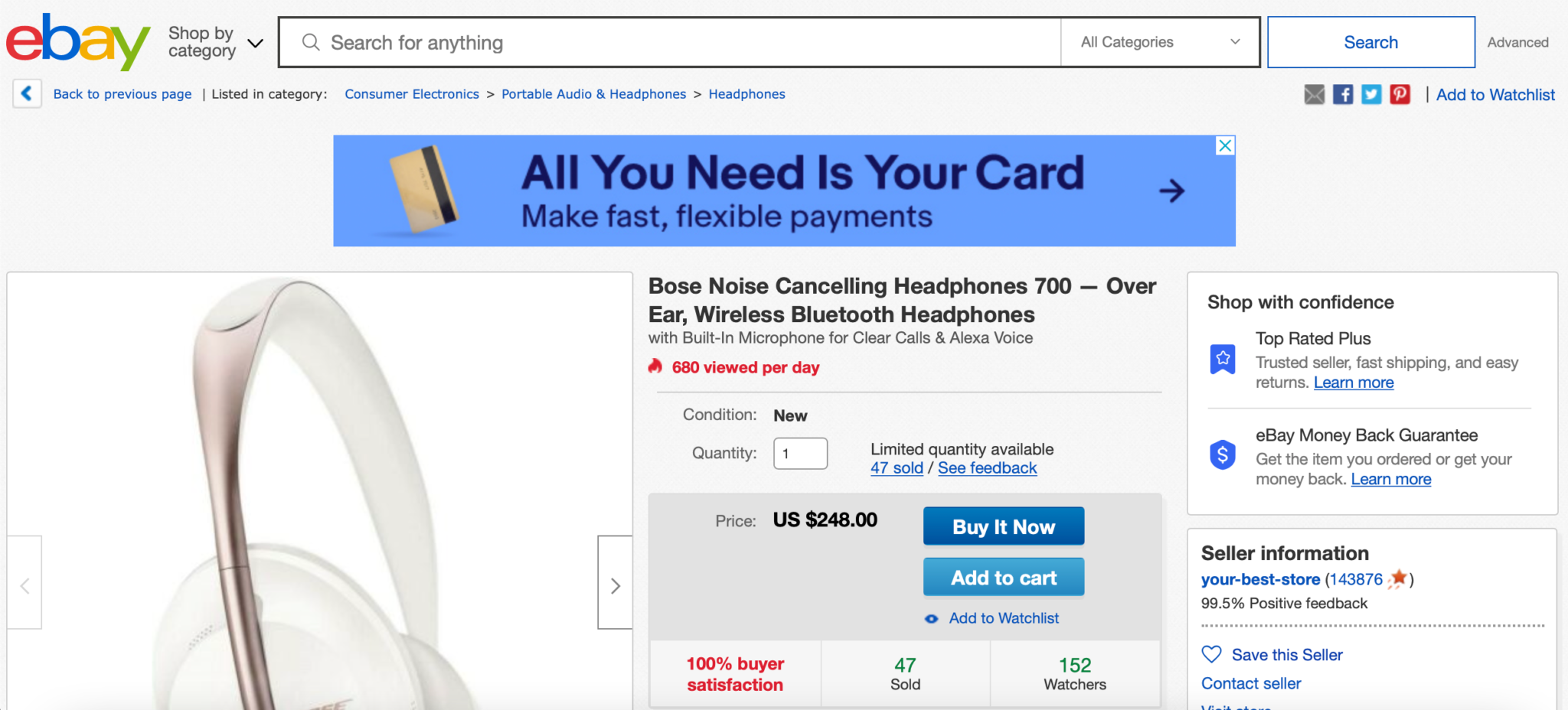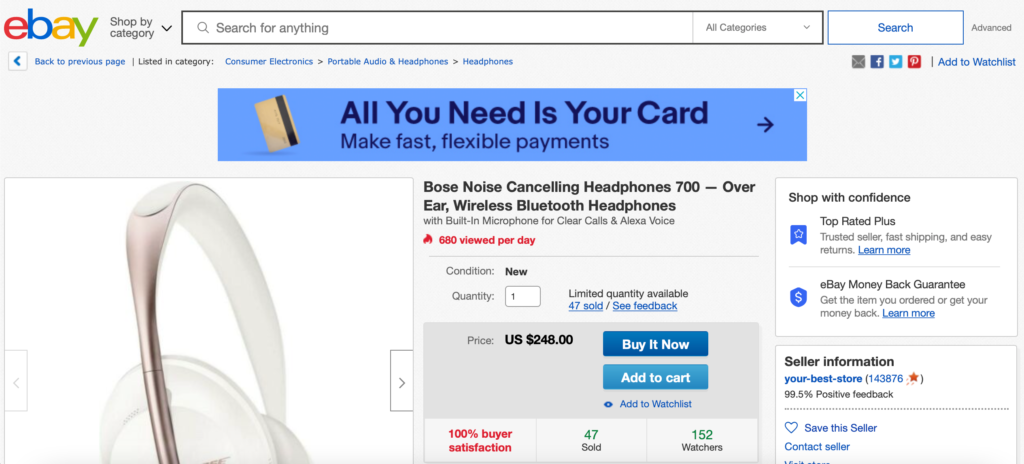 Why sell on eBay? There is less direct competition on eBay than on Amazon as eBay only facilitates third-party selling while Amazon is the main retailer on their platform. eBay also has lower fees than Amazon. eBay also isn't as restrictive with categories and branding. It's great for a diverse range of products, from wholesale to handmade items.
What is the biggest challenge of selling on eBay? The platform isn't as prominent as other marketplaces. It is also still associated with its past as an auction platform and doesn't engender the same trust as platforms like Amazon and Walmart. Sellers have to work harder to establish trust with customers through factors like the seller feedback score and shipping and return policies.
Walmart
Walmart provides sellers with many of the same benefits as Amazon but with less competition. The marketplace is similar to Amazon as sellers compete with each other and with Walmart.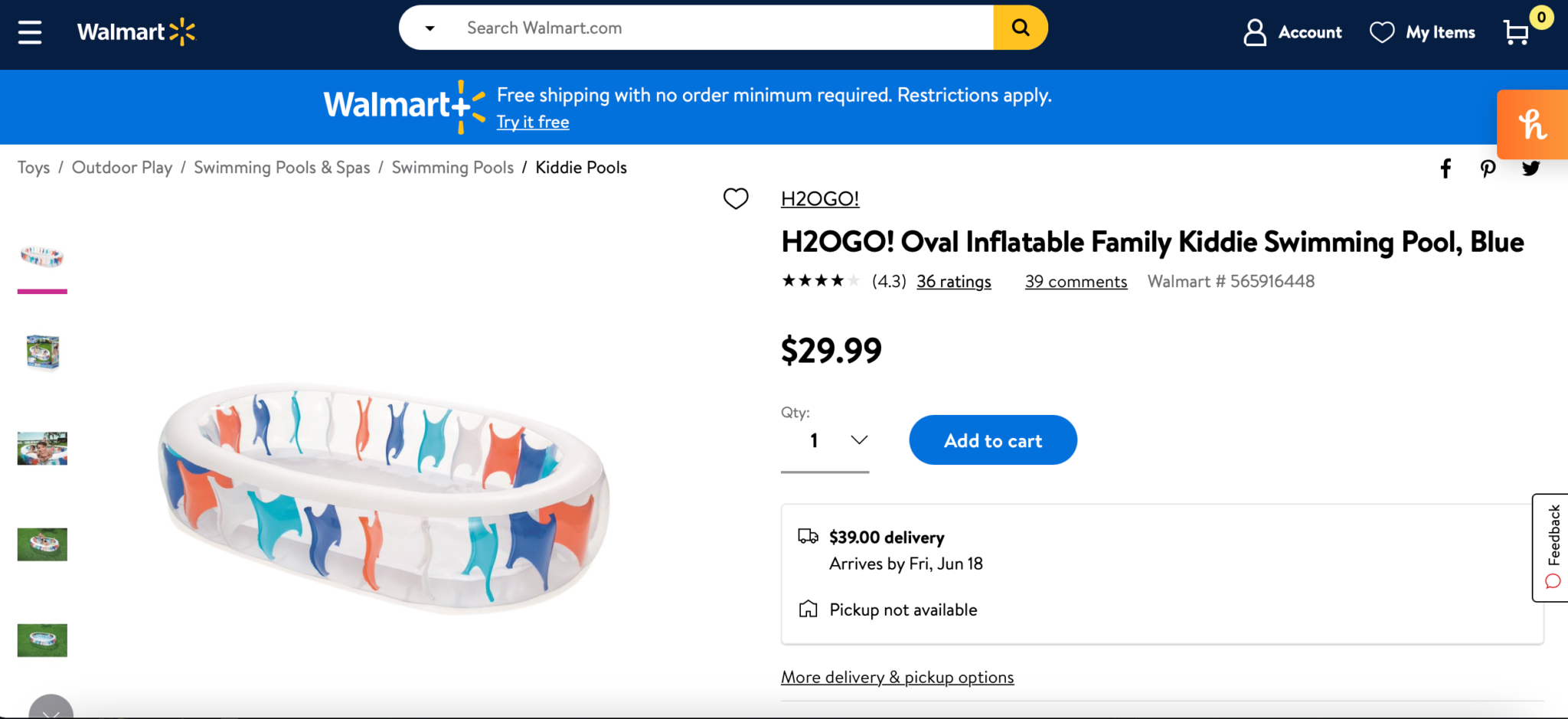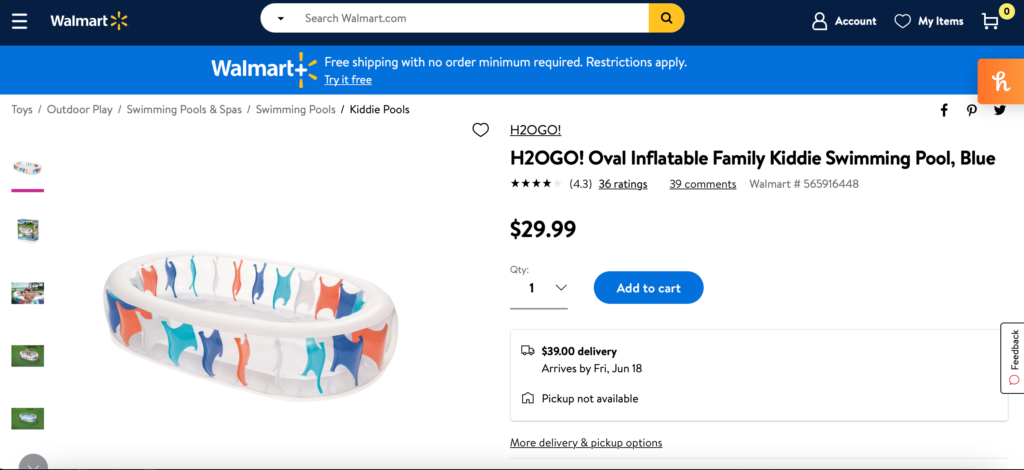 Why sell on Walmart? Walmart is as credible and recognizable as Amazon but with far less competition. The platform also offers programs like Walmart+ and Walmart Fulfillment Services (WFS).
What is the biggest challenge of selling on Walmart? For less established sellers, Walmart's seller requirements might not be worth the effort yet. Walmart doesn't give you any branding opportunities, and any competing products on the marketplace will share a page and compete for Walmart's Buy Box.
Etsy
If you sell crafted or vintage products, Etsy is the perfect marketplace for you. The platform has about 81.9 million active buyers, making it a great marketplace to reach a large but niche audience.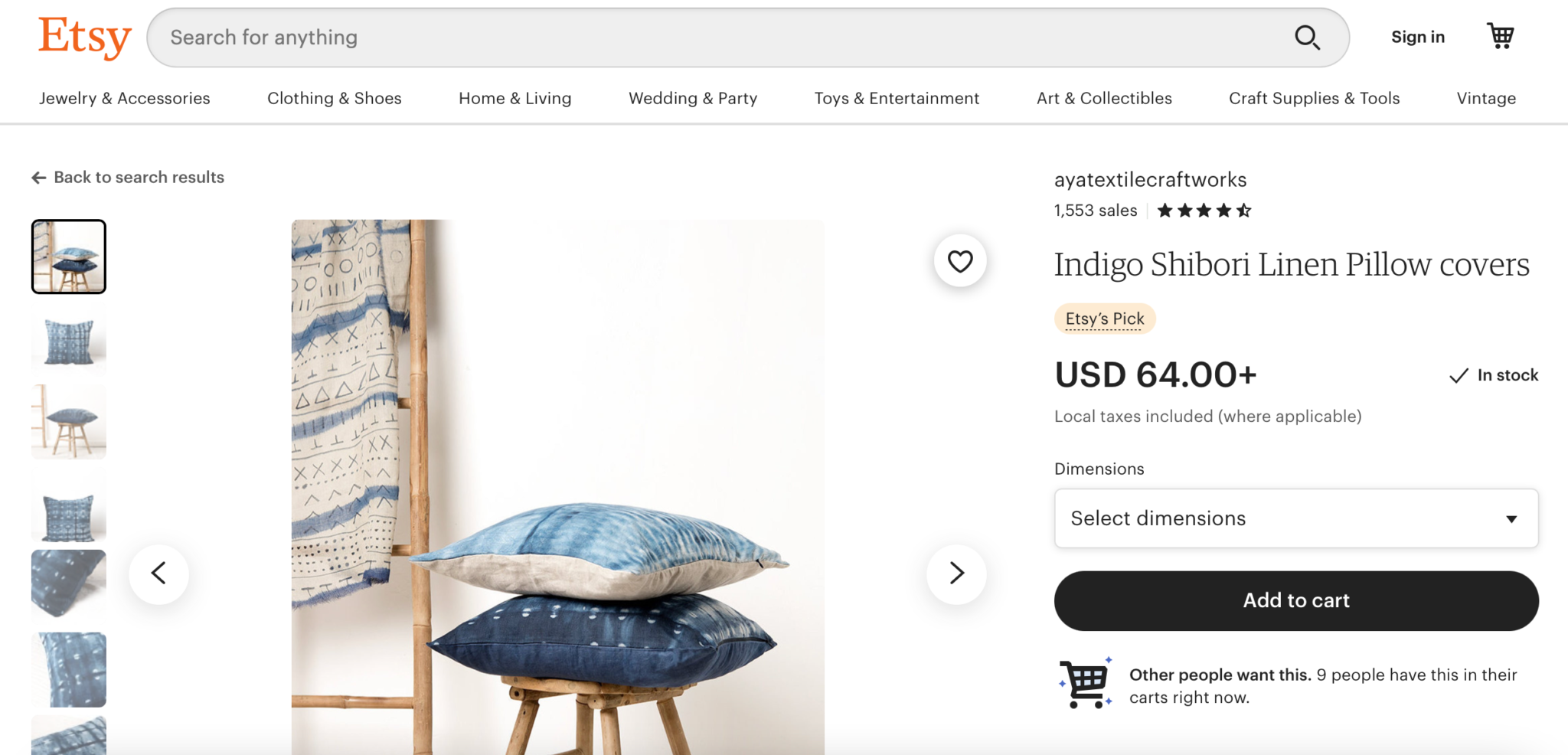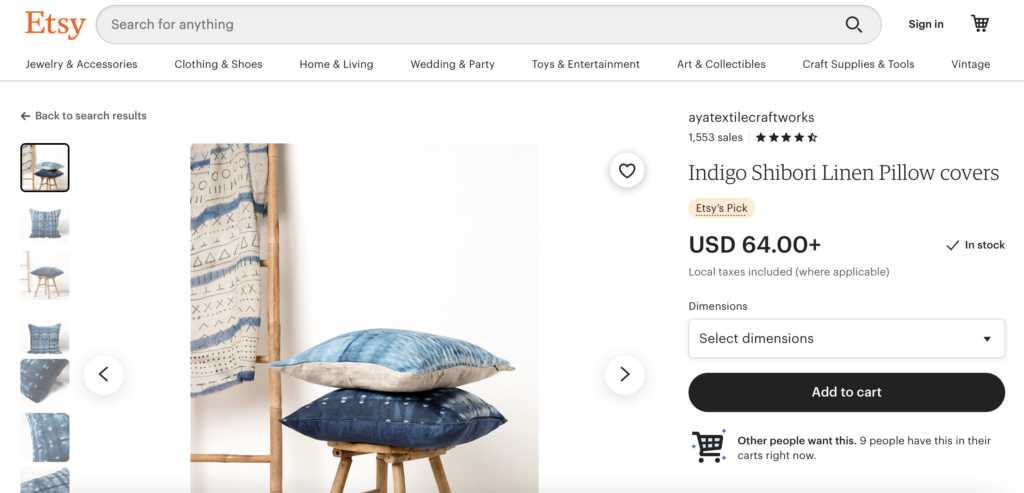 Why sell on Etsy? Sellers of niche products are more likely to find massive success on this platform. The platform makes it very easy for you to set up shop and buyers are often more specialized than the ones you'll find on other sites like Amazon or eBay.
What is the biggest challenge of selling on Etsy? It's difficult to establish your store as a distinct brand on the marketplace. Buyers are more likely to view their purchases as "Etsy products" instead of thinking of the seller.
For a more extensive look at potential multichannel platforms, check out Multichannel Distribution 101: Expand Your Ecommerce Business to New Marketplaces.

4 tips when selling on multiple channels
Multichannel selling can be intimidating for sellers who have only used one or two channels. But don't be put off by these challenges—there are many methods and tools to use to manage them. Everything from managing your inventory to consolidating shipping has a solution. Getting these challenges resolved early in your multichannel selling journey will help you avoid issues like overselling and late deliveries.
Use listing software to manage your channels
To successfully execute multichannel selling, you can't offer different customer experiences on different channels. Instead, you have to run your business as a single entity. Listing software can help you do this.
Sellbrite offers sellers inventory management software that simplifies multichannel selling. With Sellbrite, you can list products, sync inventory, and ship orders seamlessly.
You can't offer excellent service if you find yourself unable to fulfill an Amazon order because a few eBay orders claimed your remaining stock. Inventory management is critical for creating a unified customer experience where every shopper receives helpful service.
Strategically select selling channels
You won't be able to sell on every platform. To effectively execute multichannel selling, you must choose the channels that best match your business model.
For example, if you sell dropshipped products, then Etsy probably isn't the right choice for you. This is due to Etsy's guidelines regarding what types of products can be sold on the platform.
Some factors to consider when choosing channels for your business include:
Return on investment. Consider the time and money associated with listing your products on your chosen platforms. For example, registration and approval to sell on Walmart can take four to six weeks. Each marketplace has its own fees that you'll also want to consider when making your decision.
Consumer behavior. Research your ideal audience and their online shopping behavior. Conduct interviews with your existing customers to find out their preferred platforms and what they look for when searching for the products you sell.
Competition. For you to succeed on a channel, you'll need to be able to compete on consumer considerations like price or features. If you choose to pursue a marketplace with a lot of competition, you'll need extra effort to stand out.
When selecting channels to sell on, remember that you don't need the biggest and most prominent channel. Focus on which channels provide the most value to your customers and can generate the most revenue for your business.
Keep your branding consistent across these channels
Make sure your branding is set so you can offer a similar customer experience across all channels.
Be aware of how certain channels may limit that branding. For example, Walmart's Content Policy prohibits sellers from including information about themselves or their company. Beyond your About box, you're not given much space to showcase a unique brand.
However, platforms like Etsy and eBay allow for customization that you can take advantage of. On eBay, you can use HTML templates to customize your store. Etsy allows you to add banners and information about your platforms outside of Etsy Marketplace.
When you sell outside of your own website, stay in control of the brand elements you do have influence over. Wherever branding opportunities present themselves—like About pages and logo placement—take advantage of them.
Check the customer service requirements for each channel
Customer service is integral to seller success. Certain channels will penalize sellers for doing certain actions, like getting too many negative reviews or returns.
An example of a penalty is in Etsy's guidelines for seller service. The platform states that they may limit access to the seller's account, depending on the situation. Etsy may also go as far as permanently suspending sellers that don't meet their guidelines.
Don't neglect stellar customer service on your own online store, either. Offering stellar support helps build customer trust and encourages shoppers to make repeat visits to your website.
Check out The Little Guide to Customer Service for Ecommerce: How to Win in Every Channel for more in-depth guidance.
Expand your multichannel selling at a slow but steady pace
The possibilities with multichannel selling are many and can be very exciting. But don't jump haphazardly into selling on a bunch of channels at once. Each ecommerce platform has its own rules for sellers to follow. It's important that sellers understand what the do's and don'ts are for their chosen platforms to avoid suspension or deletion.
Take your time to learn the nuances of each channel and build a process to manage your operations before moving on to the next one. Start with one channel, add a second slowly, then a third. Each channel is very different and requires a new period of adjustment and optimization.
Learn more about multichannel selling with Sellbrite and start your free trial today.