In 2019, 1.92 billion people shopped online, and today, with the variety of marketplaces and free tools available, it's easier than ever to start your own ecommerce business and get in on the online shopping action.

But running a successful ecommerce business requires much more than just choosing a shop name and starting to sell products. If you want to learn how to start an ecommerce business, it involves several important steps that begin with what you're selling.

1. Select a Product
You may already know exactly what you want to sell. Maybe you knit unique hats and scarves and want to share your creations with a larger audience via an Etsy shop, for example.

Or maybe you don't know what you want to sell. In that case, here are a few ideas to help you get started.
Follow your passion
Start looking for product ideas based on what you're interested in. If you're an avid thrifter who loves vintage clothing, you may want to use your eye for discovery to resell items you find, like Amy Yee of Maeven Vintage does. Or perhaps you're an animal lover who can craft pet toys, like Lynn Bahr of Dezi & Roo.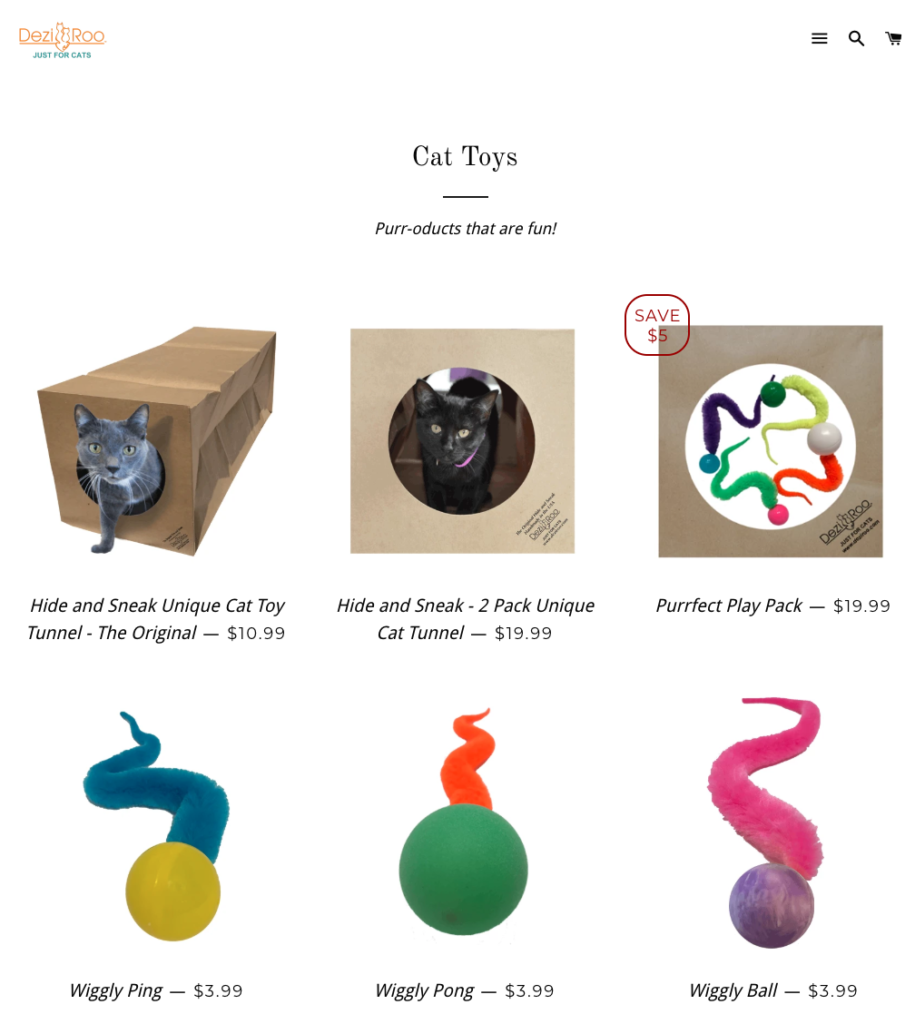 Starting an ecommerce business based on a favorite hobby or personal experience is a great idea because you already have an interest in the topic, as well as knowledge of it, which can help you build a successful venture — and enjoy it in the process.

Look at Trends
Need a little inspiration? Check out what people are searching for on Google, or see what's trending on eBay and Walmart. You can also check out what's popular on Kickstarter, which items are moving up Amazon's best-sellers list, or which items are most often added to Amazon users' wish lists and registries. Taking a look at what people are interested in or are adding to their carts may spark an idea.
Solve a Pain Point
One of the best ways to develop a product people want is to launch a business that makes a certain task easier for them. For example, when bed-in-a-box startup Casper started in 2014, the company had only one product to offer. But by selling its mattress using a direct-to-consumer model, Casper simplified the mattress-shopping process by limiting choice and cutting out salespeople, and the startup did $100 million in sales in less than two years.
2. Choose a Business Model
A key part of starting an ecommerce business is determining which ecommerce business model is right for you based on your resources and your business idea.
Dropshipping
Dropshipping is a fulfillment method in which you don't maintain your own inventory. Instead, when an order comes in, the retailer transfers your customer's order and shipping information to a third party, such as a manufacturer, wholesaler, or another retailer, that then ships the product to the customer. You simply select and market the products in your store, but you never actually handle the inventory.
Wholesale
This ecommerce business model requires a greater financial investment up front because you'll have to purchase and manage inventory yourself. You're also responsible for storing and maintaining inventory, packaging and shipping products, and tracking customer orders; however, this process can be simplified if you partner with a fulfillment company.
Private Labeling
Have a product idea but don't have the resources to manufacture it yourself? Find a manufacturer that can create the product for you. Once items are ready, the manufacturer can ship products to you; to a third party, like Walmart or Amazon; or directly to the consumer.
White Labeling
With this type of ecommerce model, you select an already-designed product being sold by another company and then brand and sell it as your own.
Subscription
Companies like Birchbox, Dollar Shave Club, and Pampered Post operate on a subscription model that sends customers a box of selected products at regular intervals.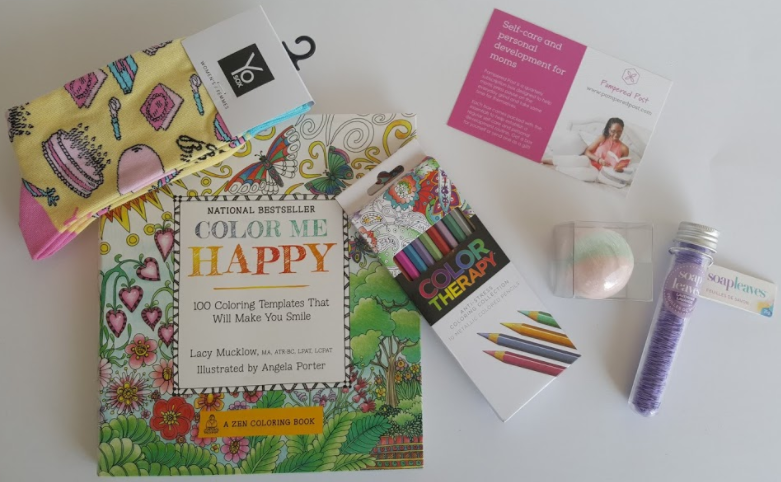 For example, Pampered Post sends subscribers a variety of self-care products, such as those shown above, that are sourced from Canadian businesses.

3. Check Out the Competition
A little competition is a good thing; it will motivate you to differentiate your ecommerce business. But if there's little to no competition, it may indicate there's simply not a market for your idea.

That's why it's essential to do a little research before you launch your store.

Take a look at who else is selling similar products or is running a business comparable to your own. Then, conduct a competitive analysis to determine how you can differentiate both your product and your business so it stands out in the marketplace.
4. Find Vendors
Now that you know what you're selling, how you're selling it, and what your competition is doing, you need to obtain the product or products you intend to sell.

If you'll be crafting your own merchandise, this part may be simple, but if you're starting a dropshipping business, for example, there will be several steps involved.

For example, if you're using Shopify for dropshipping, you may want to download the Oberlo app, one of the most popular for dropshipping, and use it to select products to add to your store. Oberlo has a variety of items to choose from, as illustrated below, and you can even customize the products by renaming them, selecting photos, and drafting your own item descriptions.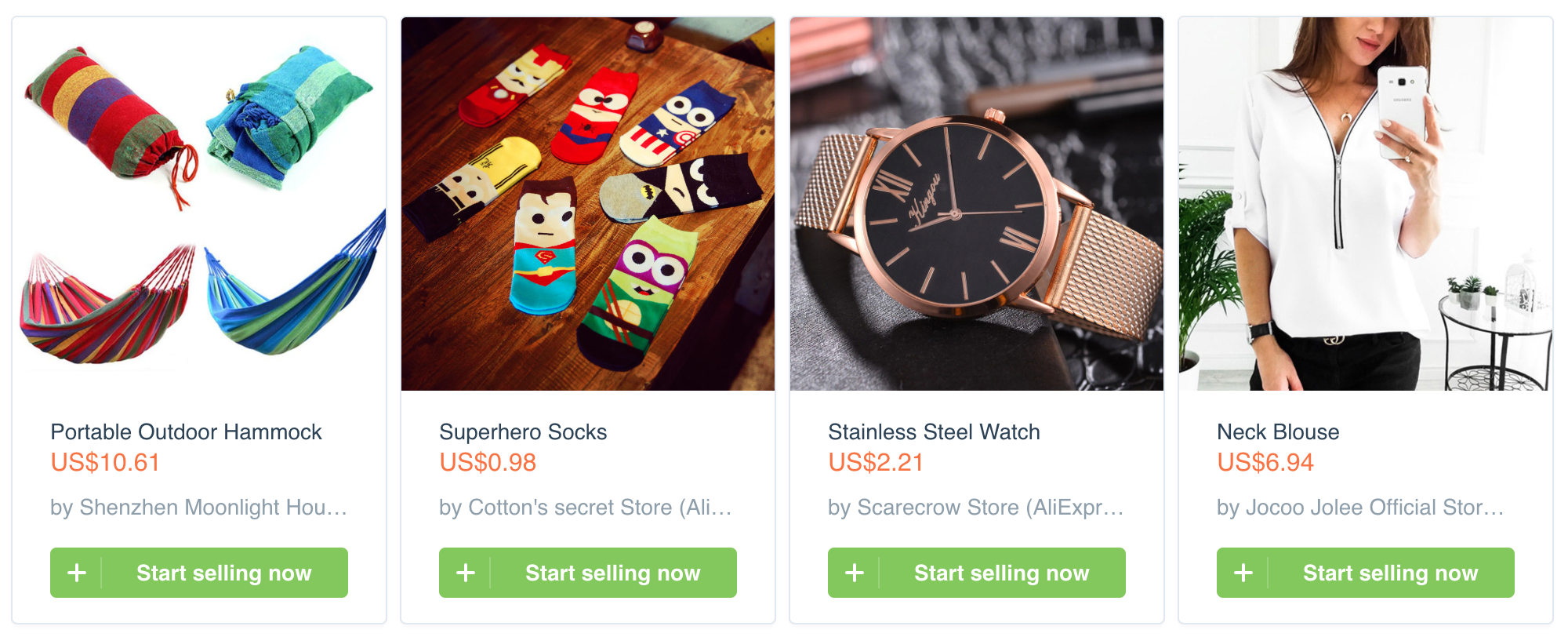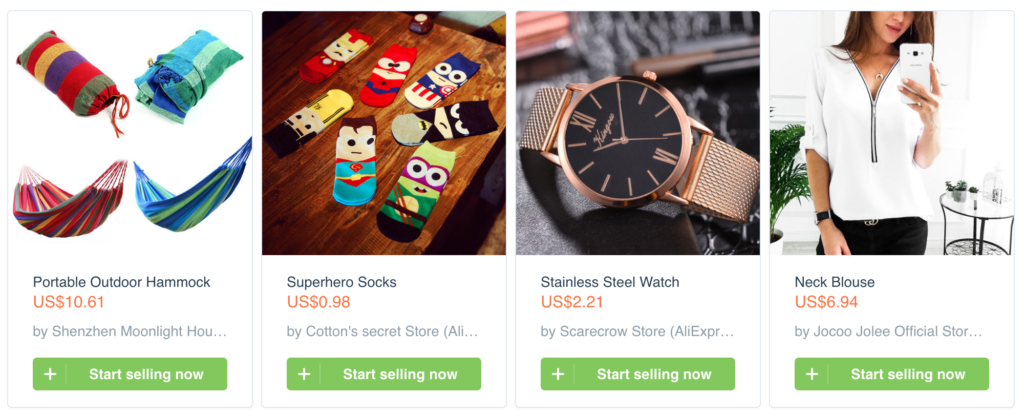 However, if you need to find a supplier or manufacturer to create custom products for your business, this can be a bit more complicated. Sourcify is a great resource if you'll be producing your own merchandise. You can also check out this article from Shopify to find suppliers for your store.
5. Select Marketplaces
There are numerous sales channels where you can make your products available, from a self-hosted store to options like Amazon, Etsy, and eBay.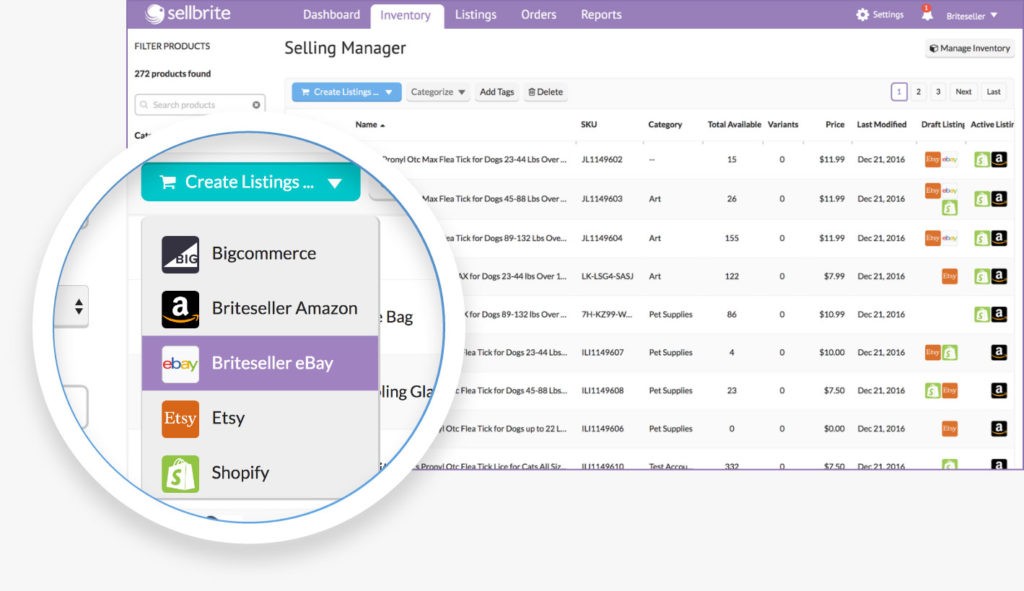 And you don't have to stick with just one — Sellbrite makes it easy to list items and manage inventory across many marketplaces at once.
6. Pick a Business Name
Your brand identity begins with your brand name, so it's important to choose your business name carefully. Here are a few tips to help you get started:
Keep it simple. A business name should be memorable, easy to pronounce, and short enough that it can fit on product packaging and header images for your website and social accounts.
Be unique. Your business name should stand out, but it should still be an accurate reflection of the products you sell. It should also be different from the names of your direct competitors, so refer back to your research to come up with a name that's uniquely yours.
Research domains and social sites. Before deciding on a name, ensure that you'll be able to obtain social handles and a domain name that are a good fit for your brand.
7. Write a Business Plan
There's a lot to consider when starting a business, so create a road map to guide you along the way. A strong business plan will help you determine strategy, identify roadblocks, and prioritize tasks so you can launch and grow a successful ecommerce business.

Check out this article from Shopify to help you get started.
8. Do the Paperwork
Brainstorming business names, selecting products, and tossing around marketing ideas for your new venture can be exciting, but don't overlook the nitty-gritty of starting an ecommerce business. To make your business official, you first need to take care of all the registrations, permits, and other documentation required for a new business.

Regulations vary, depending on your country and state, but, generally, you'll need to register your business and apply for a business license. If you're starting an ecommerce business in the United States, you'll also need to obtain an employer identification number.
9. Create a Logo
Now that your business is named and registered and you've secured a domain name, you need to create a logo. This is an important aspect of your branding that'll help your ecommerce stand out and look more professional.

If you don't have the resources to hire someone to design a custom logo, consider using a template or free logo-design site like DesignEvo.
10. Build Your Store
Whether you're launching a self-hosted ecommerce website or setting up an Etsy shop, it's time to build your store.

This can involve a variety of steps, depending on how and where you plan to sell, so check out these guides to setting up your presence on some of the most popular ecommerce marketplaces, and learn how to get the most out of the platforms:
If you'll be selling products across multiple ecommerce marketplaces, simplify the process of uploading products, managing your listings, and maintaining inventory by using Sellbrite.
11. Market Your Ecommerce Business
You've launched your online store, and you have products to sell. But just because you've planned and built a great store doesn't necessarily mean people will find it or shop there. That's where marketing comes in.
Get Social
Social media is changing the way we shop, and ecommerce brands that don't take advantage of it will miss out.

Product discovery on social media is growing, with more than 80% of shoppers saying they've discovered a product they were interested in on social media, up from 58% in 2017, according to Curalate research. Product discovery on Instagram has had the most growth, with 48% of consumers finding products there, up from 18% in 2017.

And consumers aren't just turning to social media for ideas and inspiration — they're shopping from social as well, especially on Instagram, which launched shoppable photos in 2016.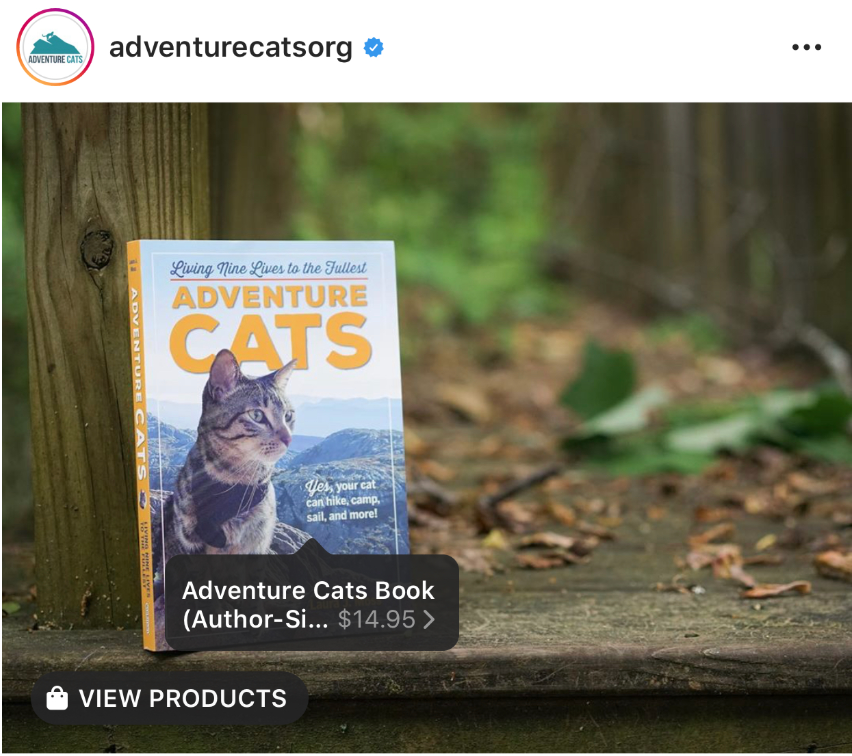 So take advantage of social media's ability to help you sell products by setting up business accounts, building a following, and engaging with your audience on a regular basis. And you don't have to be active on every social platform. Instead, focus on the ones your buyers are using, which you can track by using tools like Google Analytics.
Use Influencers
Influencer marketing is one of the most effective ways to expose people to your ecommerce brand. Consumers seek product recommendations from influencers nearly as often as they do from friends, which is why influencer marketing has already become a $1.7 billion industry on Instagram alone.

One of the perks of working with an influencer to promote your products is that it doesn't have to break the bank. In fact, micro-influencers — those with 1,000 to 100,000 followers — are often the most successful at influencing purchasing decisions. In fact, 82% of people who receive a recommendation from a micro-influencer are highly likely to follow that recommendation and actually make a purchase.
Form Partnerships
In addition to working with individual influencers, you can also partner with bloggers, brands, and other players in your industry.

Team up with a complementary social account to host a giveaway, contact bloggers to see if they'll review your products, or generate buzz about your store by teaming up with other brands to do joint promotion.
Develop an SEO Strategy
There's a lot of competition in the ecommerce space, especially with online retail giants, like Amazon, that sell billions of products, so optimize your store for search engine optimization (SEO) so that consumers can easily find it.

Start by identifying keywords using tools like Google or Ahrefs, and then incorporate those keywords into your product listing titles and item descriptions. This will help you drive more traffic to your ecommerce store — and boost sales.

In addition to optimizing your ecommerce store for Google, you can also develop your SEO strategy specifically for the marketplace where you're selling. For example, if you sell on Etsy, there are several steps you can take to make your products stand out and appear higher in search results within Etsy's own search function.
Encourage Product Reviews
Reports have found that 92% of prospective buyers consult reviews before making the decision to buy, and 87% of consumers trust product reviews as much as they trust reviews from people they know.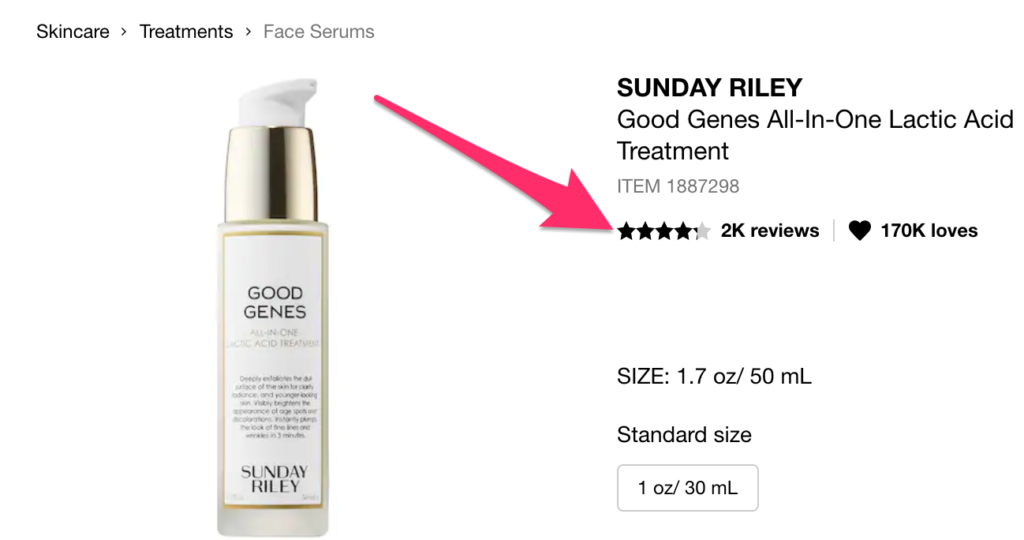 Take advantage of this by not only making it easy for consumers to read and write reviews but also encouraging shoppers to leave reviews. There are numerous ways to do this, including making reviews easy to identify on product pages, offering a discount or gift in return for a review, or simply following up with customers and requesting reviews.

For more ideas on how to market your ecommerce business, check out this article.
Put Customers First
With all of the steps involved in starting an ecommerce store, it can be easy to overlook the most important aspect of your business: the customers. However, 80% of people stop doing business with a company because of poor customer experience, so it's essential that you keep the customer at the forefront throughout every step as you start an ecommerce business.

So throughout the development of your business, keep the following questions in mind: How does your product fulfill a customer want or need? How easy is it to navigate your ecommerce site, add products to a cart, and complete a purchase? What kind of customer service do you offer, and how can it be improved?

Acquiring a new customer can cost five times more than retaining an existing one, so keep your focus on the customer to ensure that your ecommerce business is a success.