Nearly 30% of small businesses fail because they run out of cash. That's a heartbreaking statistic for business owners who've poured resources into their passion, only to be broken by the almighty dollar.

The problem: raising capital is no easy task. But, if you operate your business on Shopify, there's now an easier way.

Shopify Capital is the ecommerce platform's own lending program that's offered to qualifying customers to help them fund their businesses. But if you plan to accept this cash from Shopify, you'll also want a strategic plan for spending it so you can generate an ROI—and not just bleed your business dry.
What is Shopify Capital?
Shopify Capital, launched in April 2016, is a lending program for Shopify merchants in the United States, Canada, and the United Kingdom. But it doesn't work like a traditional small-business loan, where you pay back monthly installments with an interest rate tacked on. Instead, Shopify purchases a portion of your future receivables. So when you make future sales, some of that revenue is automatically rerouted to repaying your Shopify Capital funds.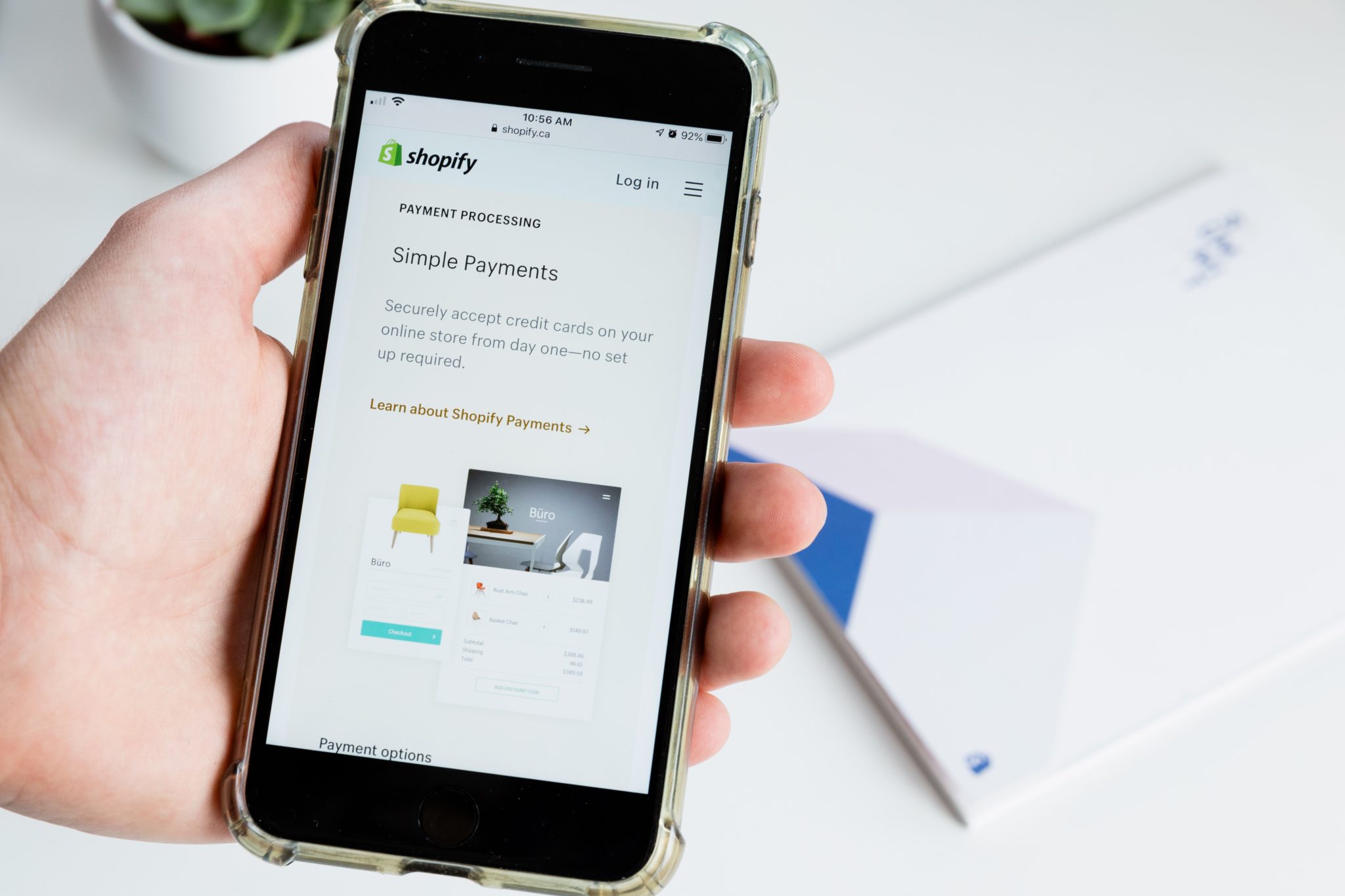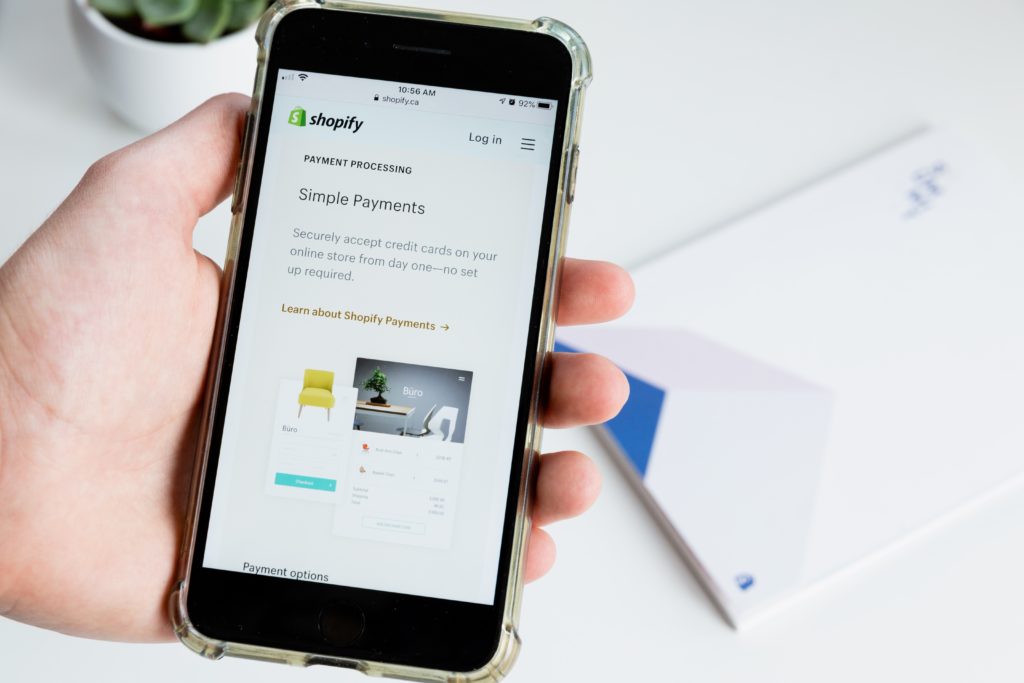 Shopify Capital funding totals somewhere between $200 and $1,000,000 USD, though it's typically on the lower end of that range. In Q4 2019, Shopify Capital issued $115.9 million in merchant cash advances and loans, 61% more than Q4 2018. Many merchants have reported smaller loan amounts due to the coronavirus pandemic. For repeat borrowers, the amount of offered capital often increases each time.

Shopify Capital loans vs. Shopify Capital merchant cash advances
The Shopify Capital program offers funding in two forms: loans and merchant cash advances.

Shopify Capital loans are available only in certain U.S. states. Merchants receive a lump sum for their loan amount and then repay that over the course of 12 months. The loan is divided into six repayment cycles, or milestones, that are automatically withdrawn from your account.
Shopify Capital merchant cash advances are more widely available across the entire United States and parts of Canada and the United Kingdom. Repayment for merchant cash advances is more closely tied to sales—essentially, Shopify loans you money in exchange for a percentage of your future daily sales. Depending on your total to remit and your remittance rate, repayment may take more or less than the 12 months that come with a Shopify Capital loan.
Is Shopify Capital worth it?
Shopify Capital makes sense under some circumstances, but it won't work for everyone. For starters, the lending program is only available to eligible merchants, so you won't be able to apply if you don't meet Shopify's qualifications.
There are two rounds of screening. Initially, Shopify will invite merchants to apply, alerting them via email and a dashboard message. Then, when you apply, Shopify will screen further before approving and issuing funds.
To qualify for Shopify Capital, you must meet the following criteria:
Sell on Shopify
Operate in the U.S., Canada, or the U.K.
Be considered a low-risk profile
Have Shopify Payments or a third-party payment provider
Process a minimum amount of sales, though Shopify doesn't disclose exactly what this benchmark is.
Pros of Shopify Capital
Shopify Capital makes sense for a lot of qualifying merchants because:
It's easy. You don't have to seek out these funds—Shopify will notify you if you meet their initial eligibility requirements. The application is easy as well, because Shopify already has your information.
Repayment is simple. Again, you're already set up with Shopify, so they automatically set up the repayment plan and withdraw the money from your connected accounts. You don't have to worry about missing a payment.
You can qualify even with bad credit. While banks might be more stringent about who they loan money to, Shopify already knows you and is more likely to offer funding for businesses plagued with bad credit.
Cons of Shopify Capital
Shopify Capital does come with its own set of downsides.
It's costly. Shopify's repayment plans and interest rates can be expensive compared with other funding options—especially if your company grows quickly.
Repayment is confusing. The remittance rate is hard to understand and is variable, so it's hard to know exactly how much you're borrowing compared with how much you'll owe.
You lose future revenue. While your forecasted sales might look good, you'll need to hand over some of your profits until the loan is paid back.

How to use funds from Shopify Capital
The best way to use the money from Shopify Capital depends on a few key factors: your loan amount, your business goals, your average sales and projections, and more. It takes two to five business days to get your application approved, and then another day or so to get the cash, though some merchants get capital in a matter of hours. Either way, you can quickly put the money to work.
Cushion during slow periods
If you operate a seasonal business and can otherwise plan for slow periods (like the postholiday slump), it can be tough to cover operating costs during those times, especially if you don't have a healthy buffer of cash on hand. Extra funding is a great way to give you a boost to make it through to the next busy selling period.

A swimwear brand, for example, might need help in the fall or winter, when sales decrease because consumers don't need swimsuits. These are predictable periods you can plan for, allocating Shopify Capital funds accordingly.

Other downturns could be unpredictable; the COVID-19 pandemic is just one example. While ecommerce as a whole has benefited, discretionary spending has decreased. According to a McKinsey & Company survey, 27% of consumers plan to reduce their spending as a result of changes to income. For another example, a snowless winter can give a ski-gear business trouble.
In these instances, Shopify Capital funds—be it a few hundred dollars or thousands—can cover operating expenses and other necessary costs to help you keep the doors open.
Invest in more inventory
Inventory is a costly but critical asset in an ecommerce business. Without it, you have nothing to sell. But it costs money to acquire inventory. Enter Shopify Capital.
These funds can come in handy, especially before a busy period, when you need to stock up to meet a spike in demand—swimwear sales go up in spring, ski gear is in demand in the fall/winter.

Camille Newman used funds from Shopify Capital to purchase inventory after demand skyrocketed due to a successful influencer collaboration to promote her brand, Pop Up Plus. She had a lot of customers interested in and willing to buy her products. But she didn't have enough product to go around.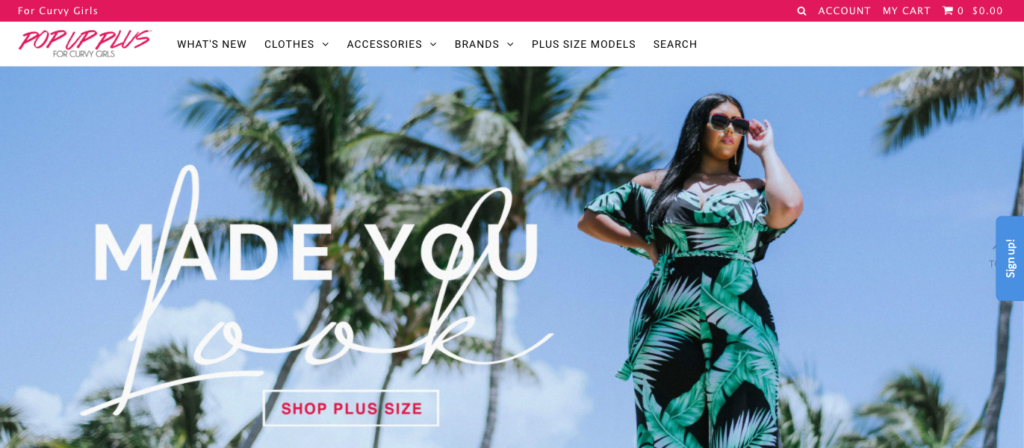 "If you're a fashion business and you're buying from these wholesalers in Los Angeles, you have to be a huge company to get net terms. Small businesses have to pay up front," Newman said. "Shopify Capital rescued us big time. Of course, I could have put it on my credit card but I was trying not to go there. I save it for other things that could be an emergency. I try to keep everything within my business. We borrowed $8000. In a matter of hours, the funds were in my business account. It was so fast."
Add fuel to your ad spend
Advertising is a critical component of promoting your ecommerce business. It's accessible for merchants in all stages of growth—you can get started with just $50 and some Facebook ads. And extra funding from Shopify Capital can boost your campaigns.
While it's not a good idea to rely on Shopify Capital to kick-start your ongoing advertising strategy, it can be an effective way to add to your existing campaigns and give them more reach.
Some ideas: Double down on an ad that's performing well, invest in new creative to A/B test, or try out a new advertising channel for your existing campaigns.
If you need more resources on how to manage and optimize your ecommerce ads, check out the following:
Create custom packaging and labels
Packaging design and the unboxing experience are crucial for ecommerce brands. They create a customer's first impression of the physical brand experience, and they give you a chance to stand out from the competition—not to mention all the unboxing videos on social media and YouTube that offer free word-of-mouth marketing opportunities.

According to a 2016 Dotcom survey, 40% of shoppers are more likely to become repeat customers if their package arrives in a gift-like or premium package. However, only 39% of ecommerce sellers are considering modifications to their primary packaging. This indicates a big opportunity for differentiation.

Don't forget about other packaging material, such as stickers, tissue paper, labels, and shipping return labels. One Pitney Bowes survey found that 72% of shoppers "love" it when a return label is in the package. But high-quality packaging and labels cost money—which is where Shopify Capital comes in.

You can use Shopify Capital to invest in a designer to develop your product packaging, and then order from a custom-branded packaging provider, such as Fantastapack, Arka, or Custom Boxes Now (among others). It's an ideal use for the funds because you can place a single bulk order and use it for weeks, months, or even years to come.
Fund a new venture
What kind of new venture? That depends on your business. New ventures could include launching a new microsite, developing and testing a new product, hosting a pop-up shop, or opening a new warehouse.
Tracey Hicks, founder of Shopify site All Things Real Estate, allocated her funds toward business expansion.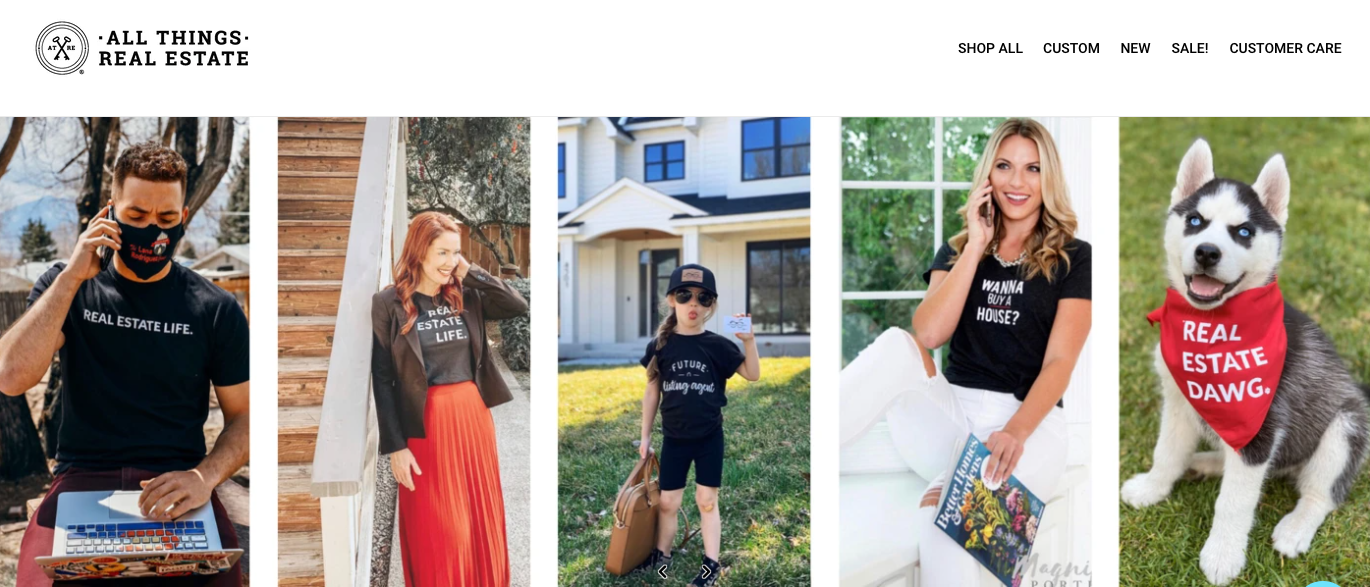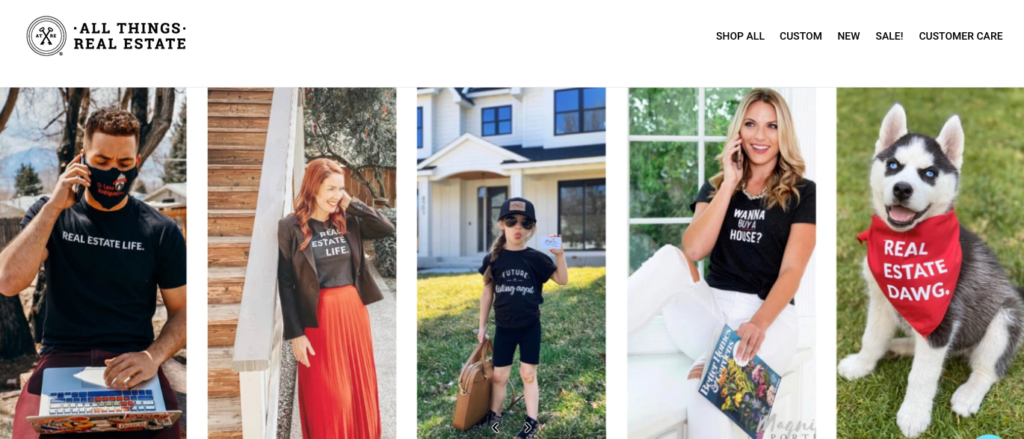 A realtor first and ecommerce entrepreneur second, as Tracey sold homes, she saw an opportunity to create a product line of notebooks to serve her customer base during their house search. After acquiring enough product and demand, she wanted to expand into a physical retail location. Hicks used funds from Shopify Capital to make it happen.

The idea here is that you invest the funds from Shopify Capital so that you can reap ROI in the form of business development and growth.
Invest your Shopify Capital funds wisely
Shopify Capital is a fast, hassle-free way to get cash with a unique repayment structure. It's available only to merchants who sell within the United States and some parts of Canada and the United Kingdom. Shopify will send you an email or dashboard notification if you're eligible. Though taking on business debt may seem scary, it can be a wise reinvestment in your ecommerce business.